There are plenty of resorts dotted along Viti Levu's Coral Coast, and InterContinental Fiji is among the best. Located around 40 minutes from Nadi Airport on Viti Levu - Fiji's main island - Natadola Bay is the home of InterContinental Fiji's sprawling 30+ acre property, filled with beautiful lush greenery, ocean views & modern, Fijian-inspired bures.
As part of our 14 day Fiji trip, we allocated 4 days to Viti Levu and InterContinental Fiji was the perfect base. The location is fantastic, the beach is stunning & the resort has mastered the luxury-resort-romance vibe. Here's what's to know & love about InterContinental Fiji if you're considering a stay here.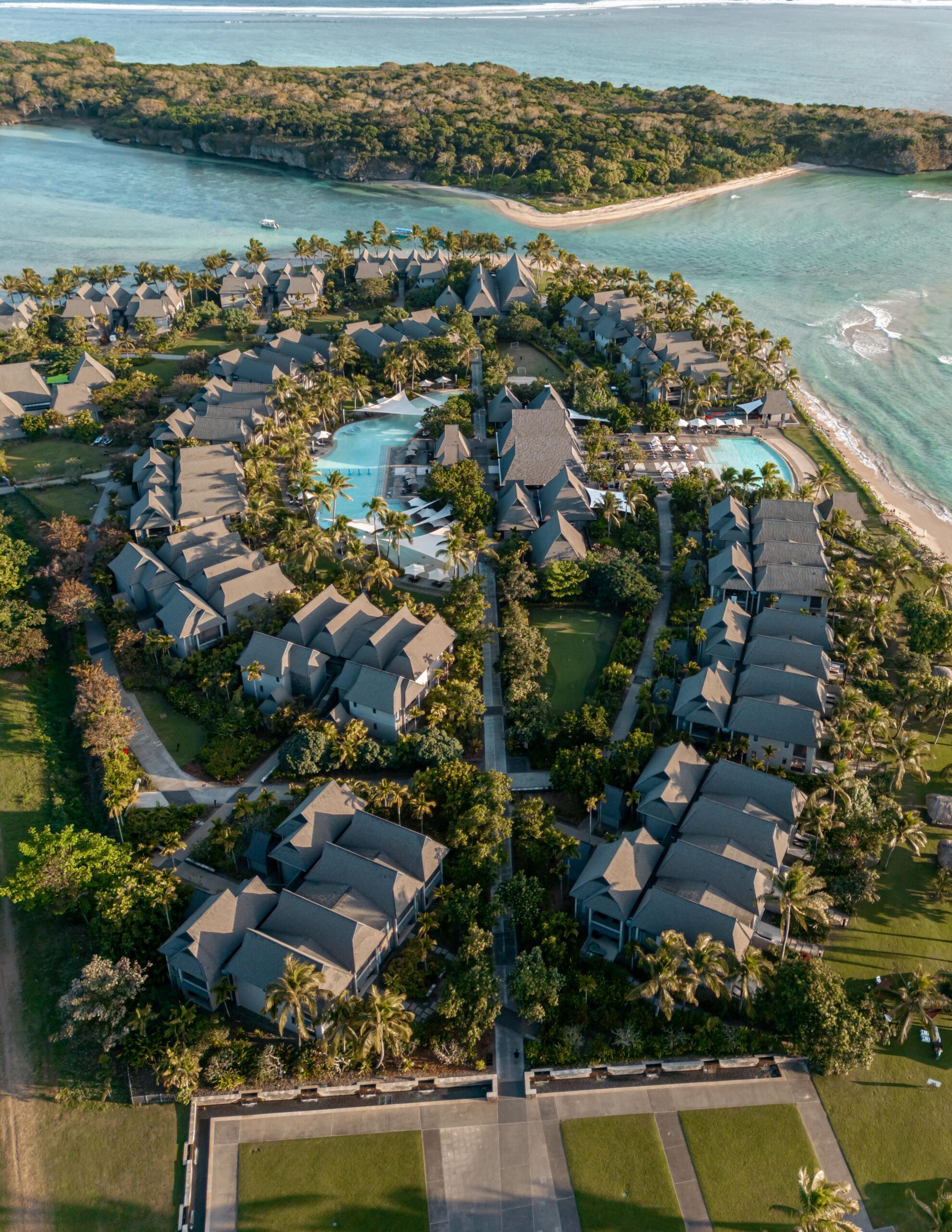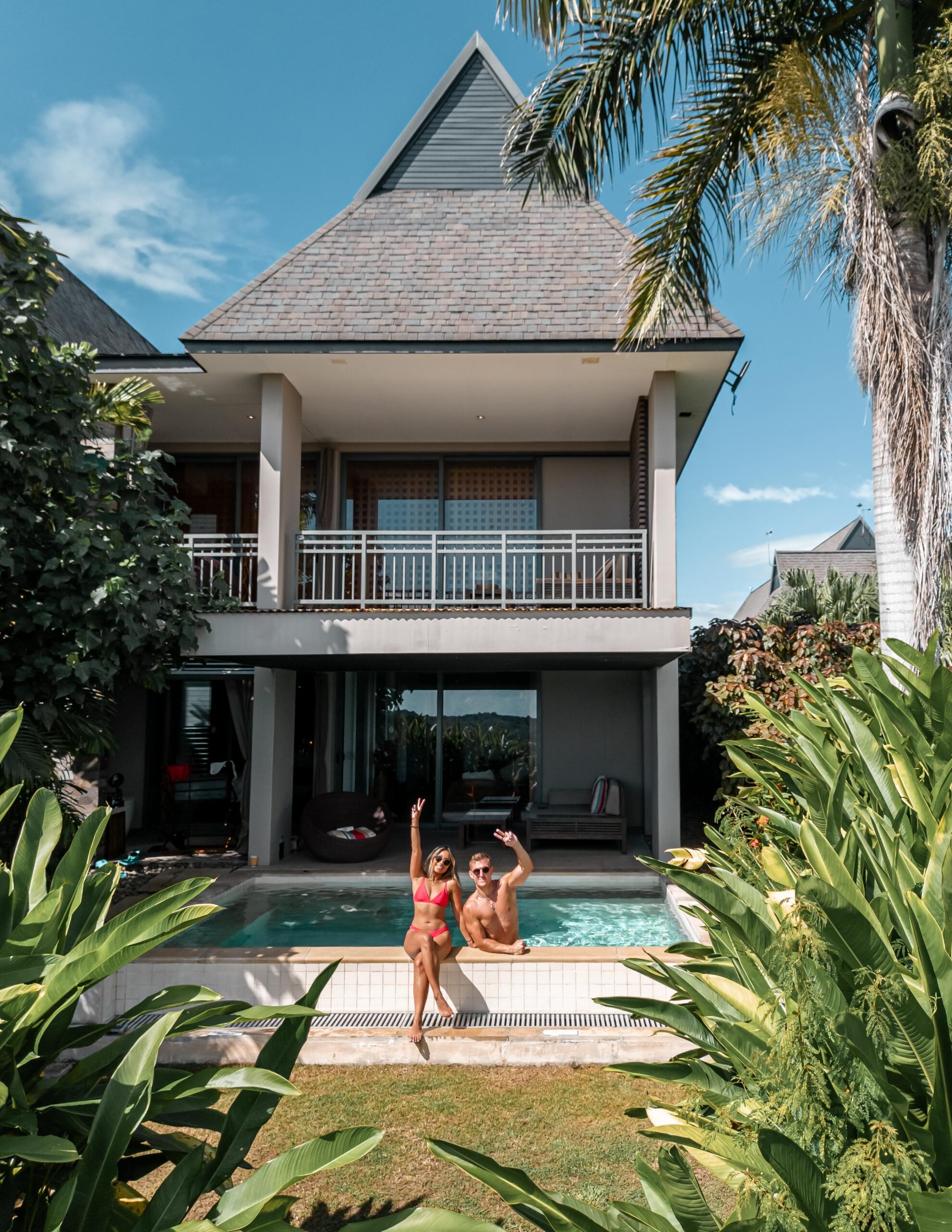 The Resort
At the end of the long, palm-tree lined road is an open reception, where we were greeted with the traditional "lali" (beating of a wooden drum) and presented with a refreshing mocktail & seashell necklace. We then hopped into the Bula bus and were whisked up to Club InterContinental Lounge for check in.
What I loved about InterContinental Fiji is that the resort feels like a jungle. The 35 acre property is lush & beautiful, full of towering tropical palm trees & flora, with winding paths that meander across the property. The resort is huge, with Club InterContinental located at the top of the hill around a 15 minute walk from the beach. Or, you can hop in an electric bula buggy available throughout the resort to make the journey a little quicker if you've already got enough steps in.
InterContinental Fiji is a Golf & Spa Resort, with amenities for both adults & kids such as scuba diving, water sports, spa, golf, Planet Trekkers kids club, a gym & a range of dining options Although we don't have children, we found it to be incredibly family-friendly, and the resort hits the mark when it comes to a luxury, family-friendly hotel. We said one another multiple times that it'd be a great resort to come to with kids & the whole family, with the many activities available, nanny services & experiences to occupy the kids. Many of the hotels on Viti Levu's Coral Coast are a little dated, but this is one of the more modern resorts & the vibe is super cool.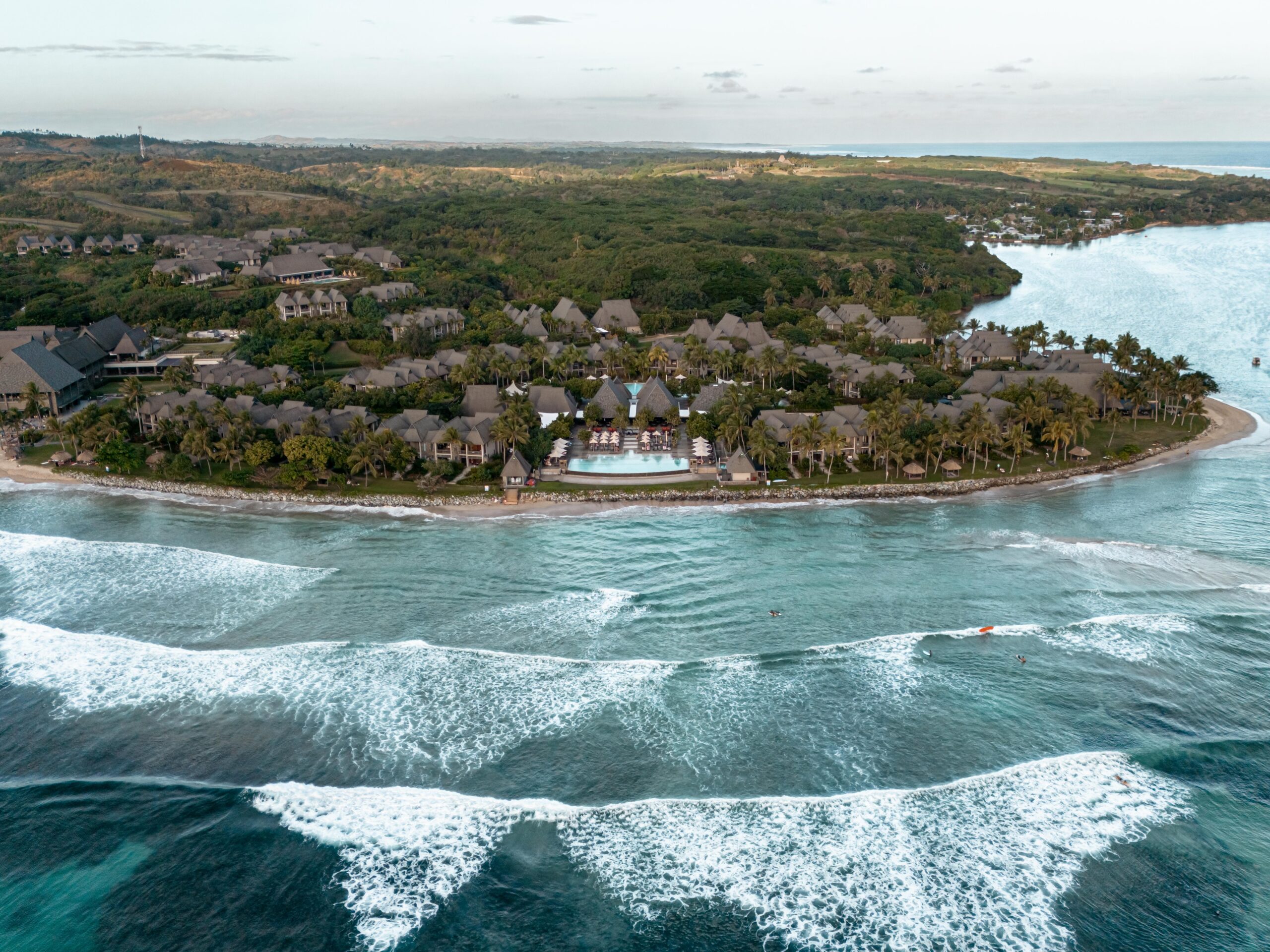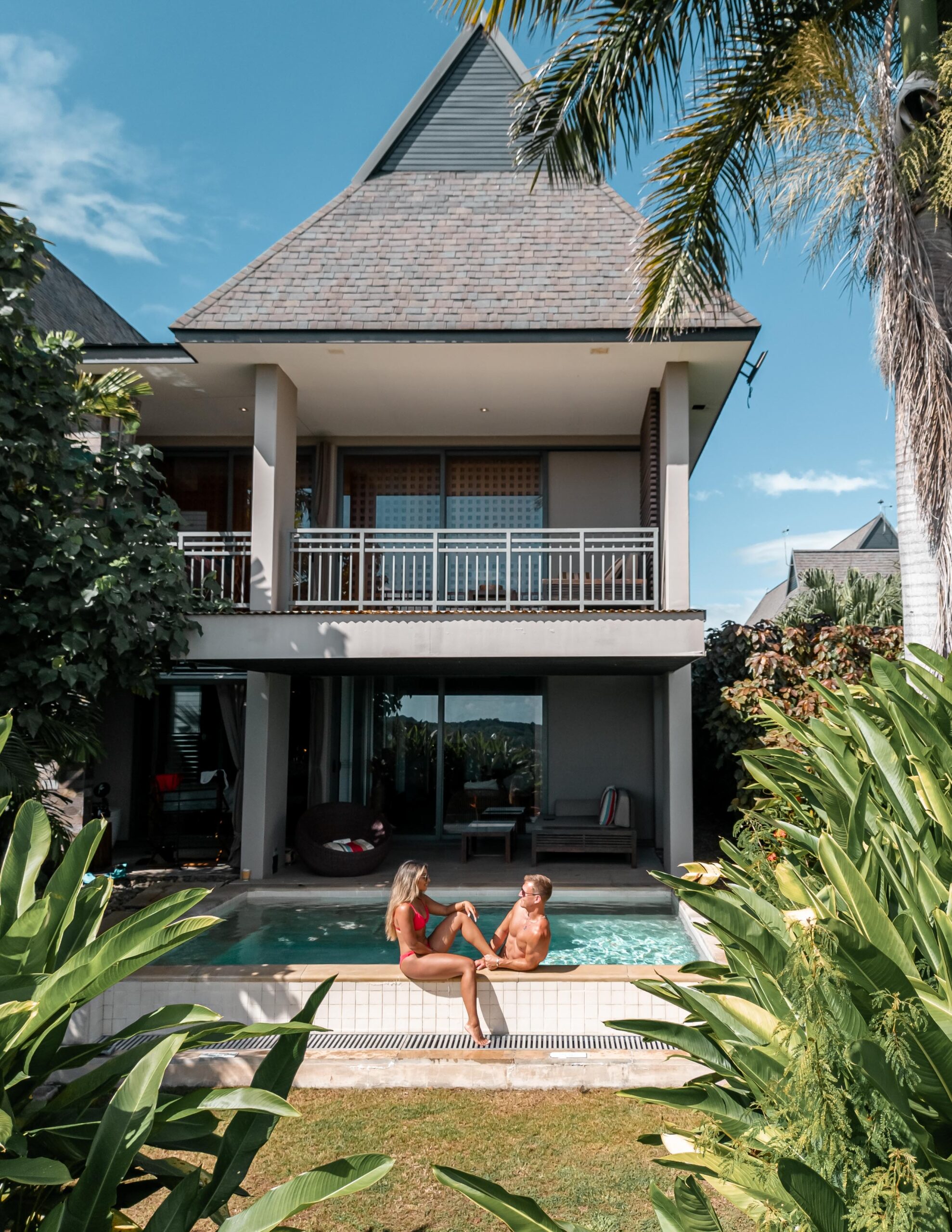 The Bures & Accommodations
The resort's accommodations are dotted around the property, ranging from Garden View rooms nestled in lush greenery, to Beachfront Suites by the ocean, to more upscale Club InterContinental One Bedroom Pool Suites which is what we stayed in. All rooms are kitted with a king-sized bed, modern furniture with traditional touches like Fijian wall art, plenty of wardrobe space and calming tones for a restful nights sleep. The mattress was the perfect balance of supportive yet soft, and we loved falling asleep to the sound of the crickets & water from our outdoor pool.
Our One Bedroom Pool Suite was so dreamy. It felt like our very own private oasis, with a private pool, separate lounge area with a small dining table & chairs, king bed & double-sink bathroom, as well as an outdoor lounge area. Almost too big for just the two of us and it felt like an absolute home from home. The outdoor bathtub was such a treat too.We were pretty much opposite the InterContinental Club Lounge which was a great hang spot when we fancied a coffee or a hang by the infinity pool, and it was a very peaceful spot for breakfast. We LOVED the evening cocktails & canapés daily from 5-7pm, and sunset from up here was extra special especially when accompanied by an acoustic musician. The Lounge truly feels like a secluded retreat especially compared to other resort dining areas which can feel a little loud & busy at times. The resort consists of 266 rooms, of which 50 are luxurious Club InterContinental suites located on the hill.
My room suggestion? Either a Beachfront Room which offers ocean views & direct access to the beach, as well as peace & tranquility at night. Or any of Club InterContinental suites. Unless you're travelling with children as a family, I would veer away from the Pool View rooms which overlook the pool, simply from a noise & privacy perspective.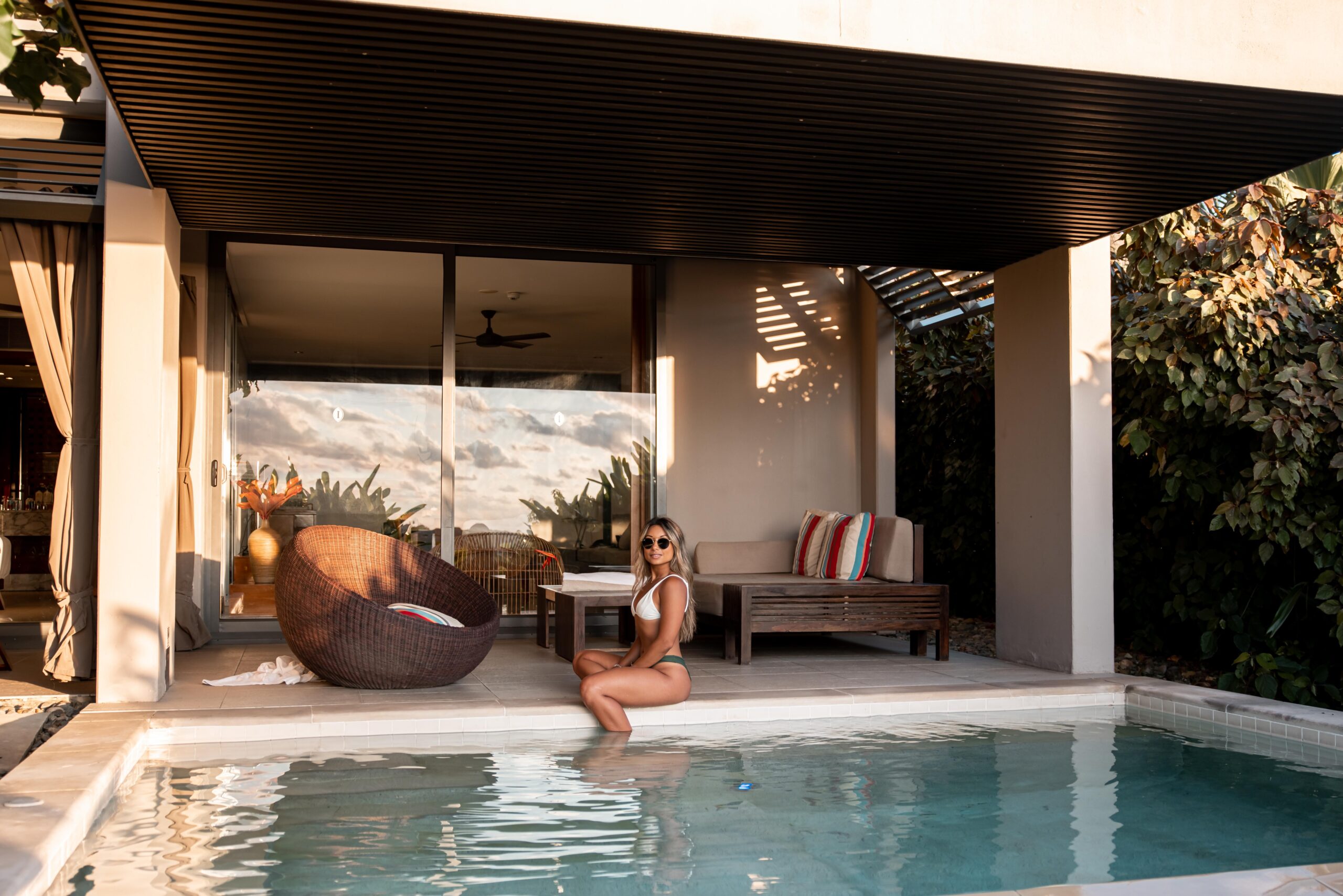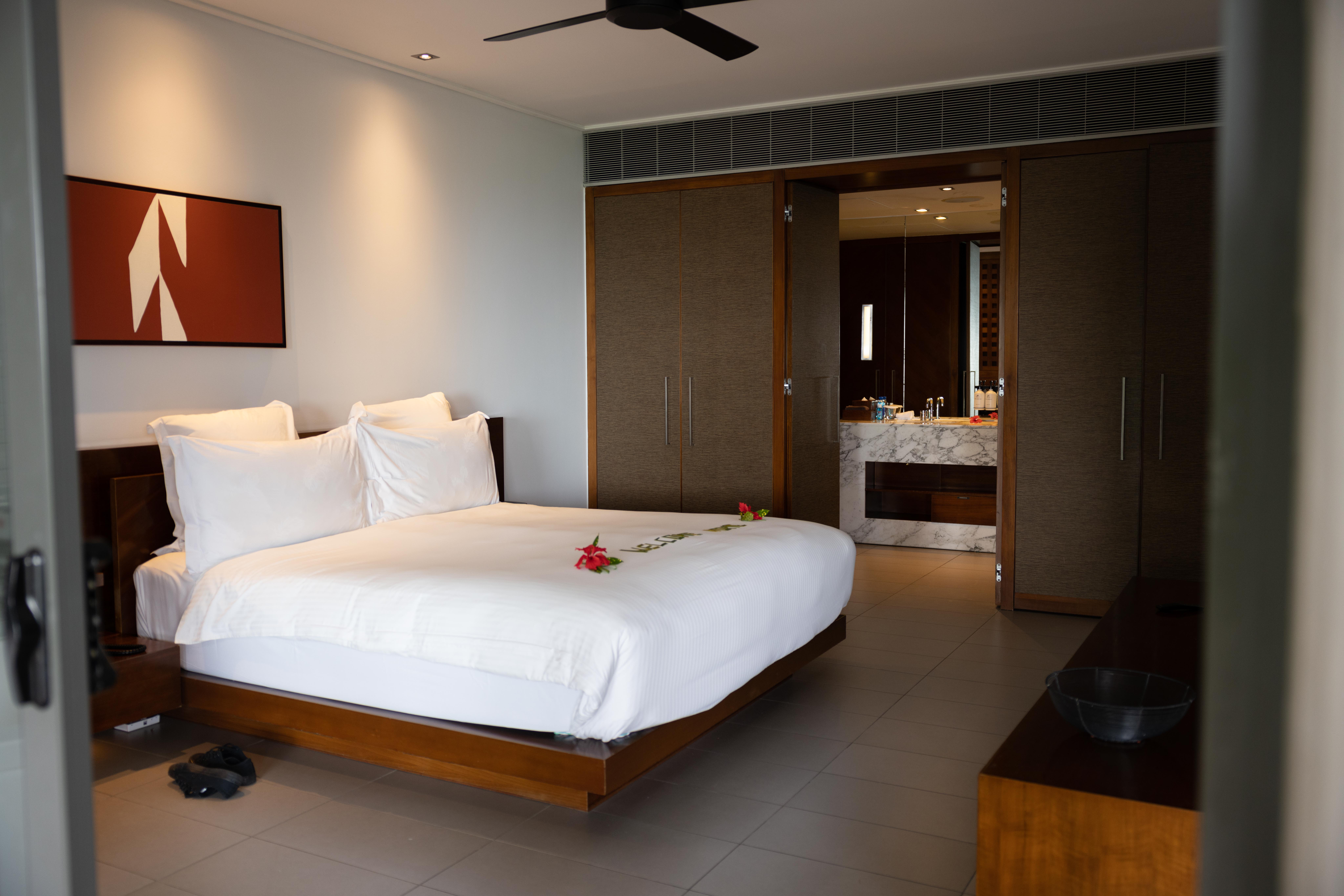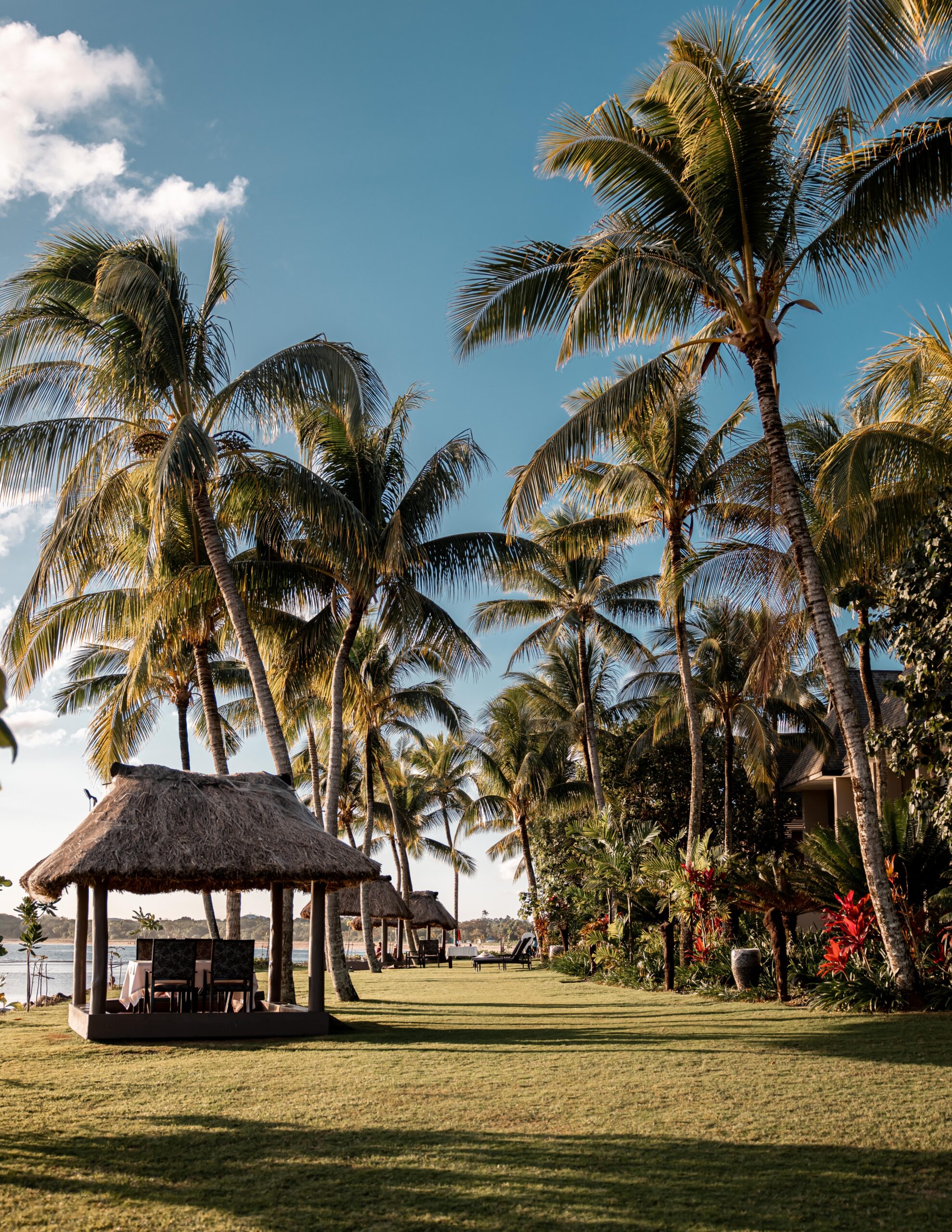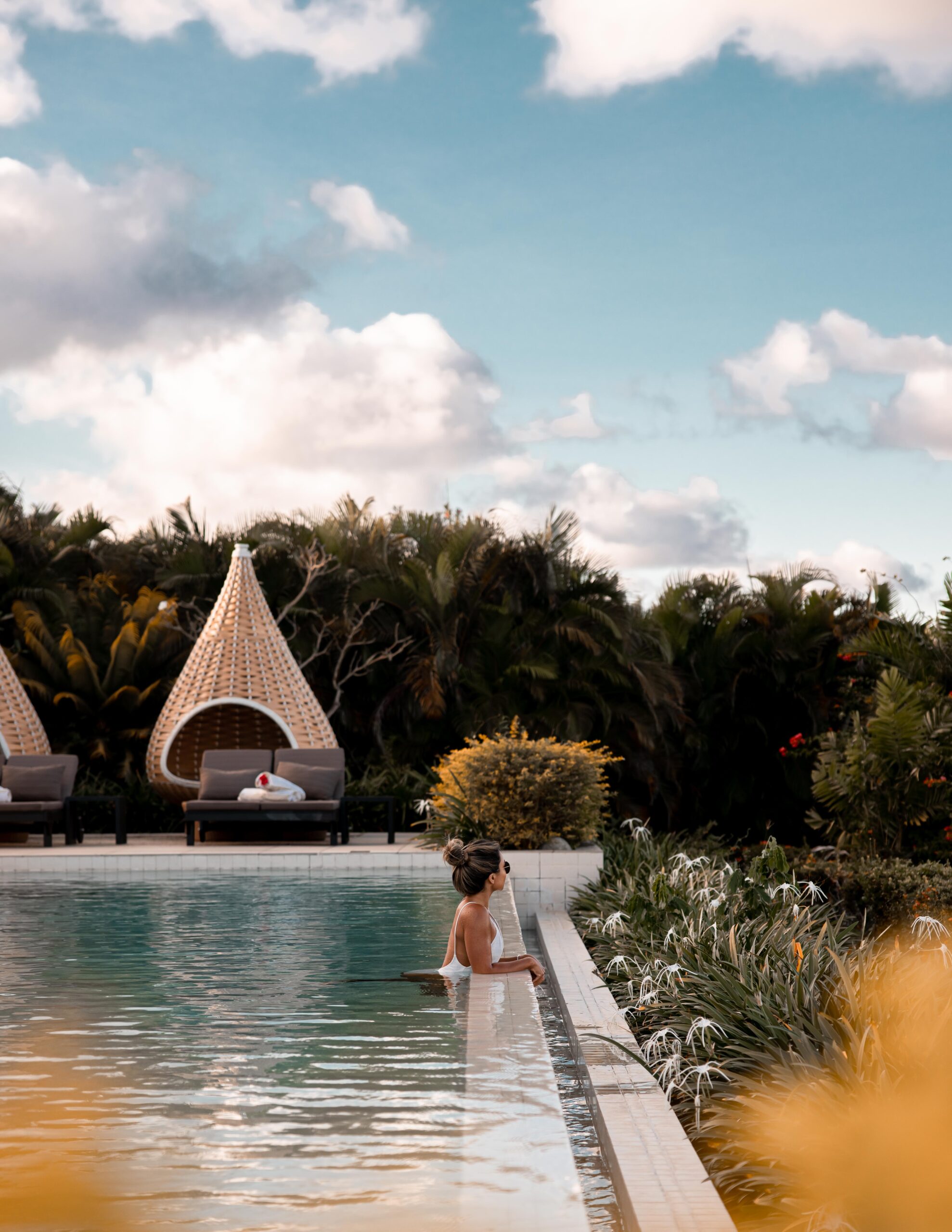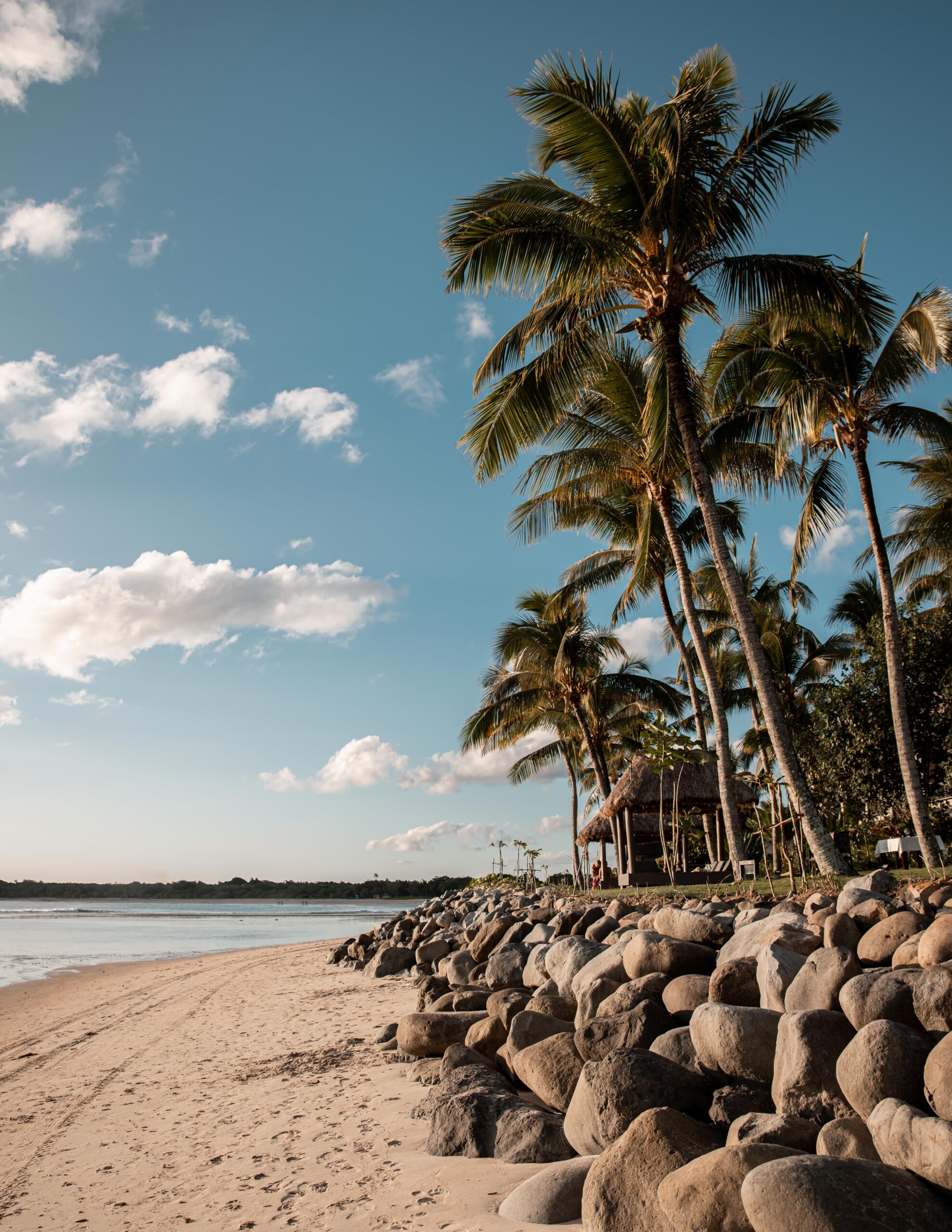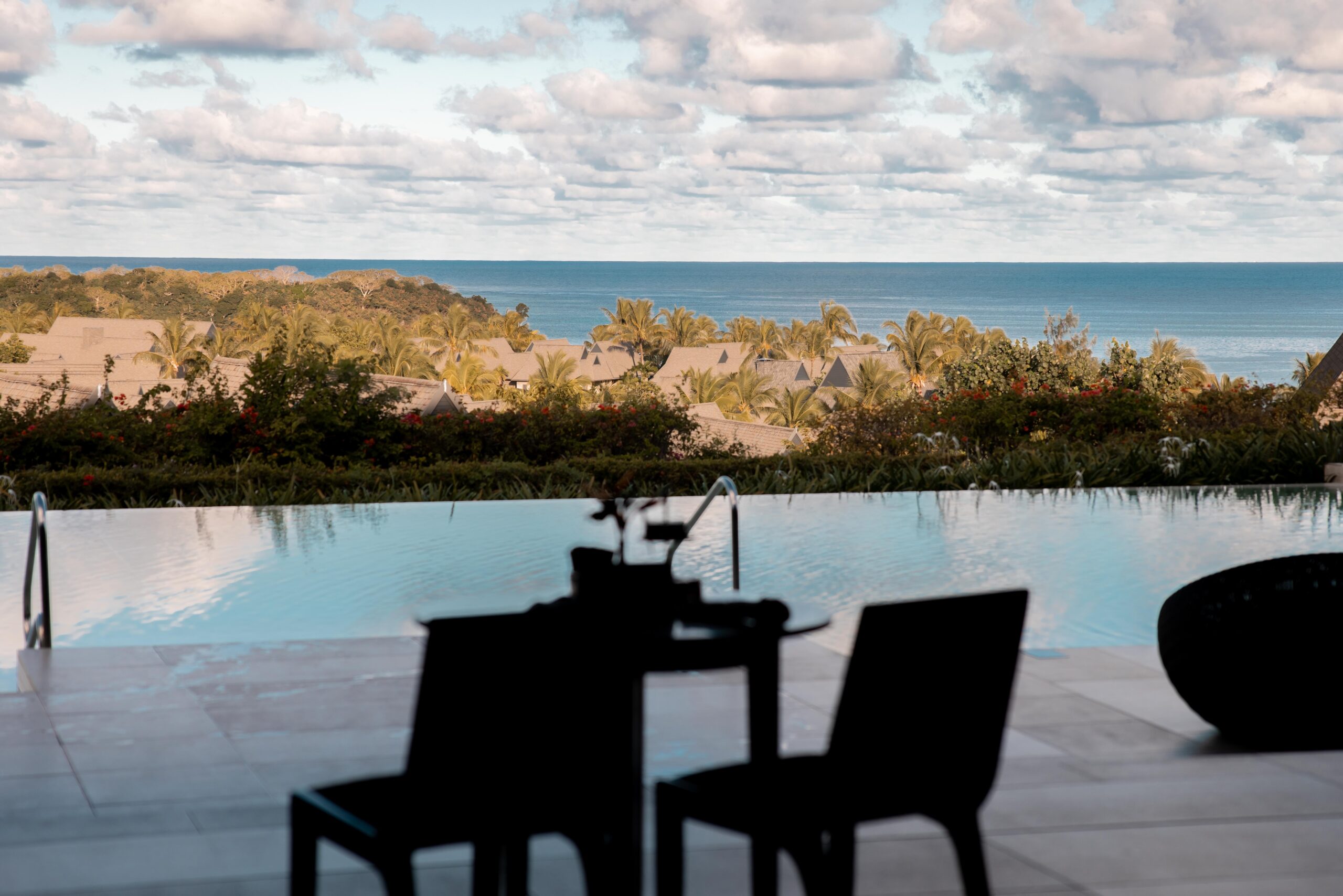 Club InterContinental
We stayed at Club InterContinental level which I would highly recommend, especially for a romantic or peaceful escape. What I loved about Club InterContinental is it's almost like a boutique hotel, within a hotel. Set up on the hill, with sweeping views of Natadola Bay, you're offered a more elevated experience with an infinity pool for Club guests only, breakfast, afternoon tea & snacks served daily, complimentary sunset cocktails and canapés daily from 5-7pm (this was so fantastic) as well as a more personal level of hospitality from the hotel team. There are also different types of accommodations offered at the Club level.
The only downside of staying at Club level is you're up on the hill, rather than down by the beach. If we were to visit again, we'd definitely consider a Beachfront Suite, which overlooks the ocean with the sound of the waves rolling in. It would mean forfeiting the Club amenities though - and these are pretty fantastic - so I guess it depends on the experience you're looking for. Club InterContinental is family-friendly too. Learn more here.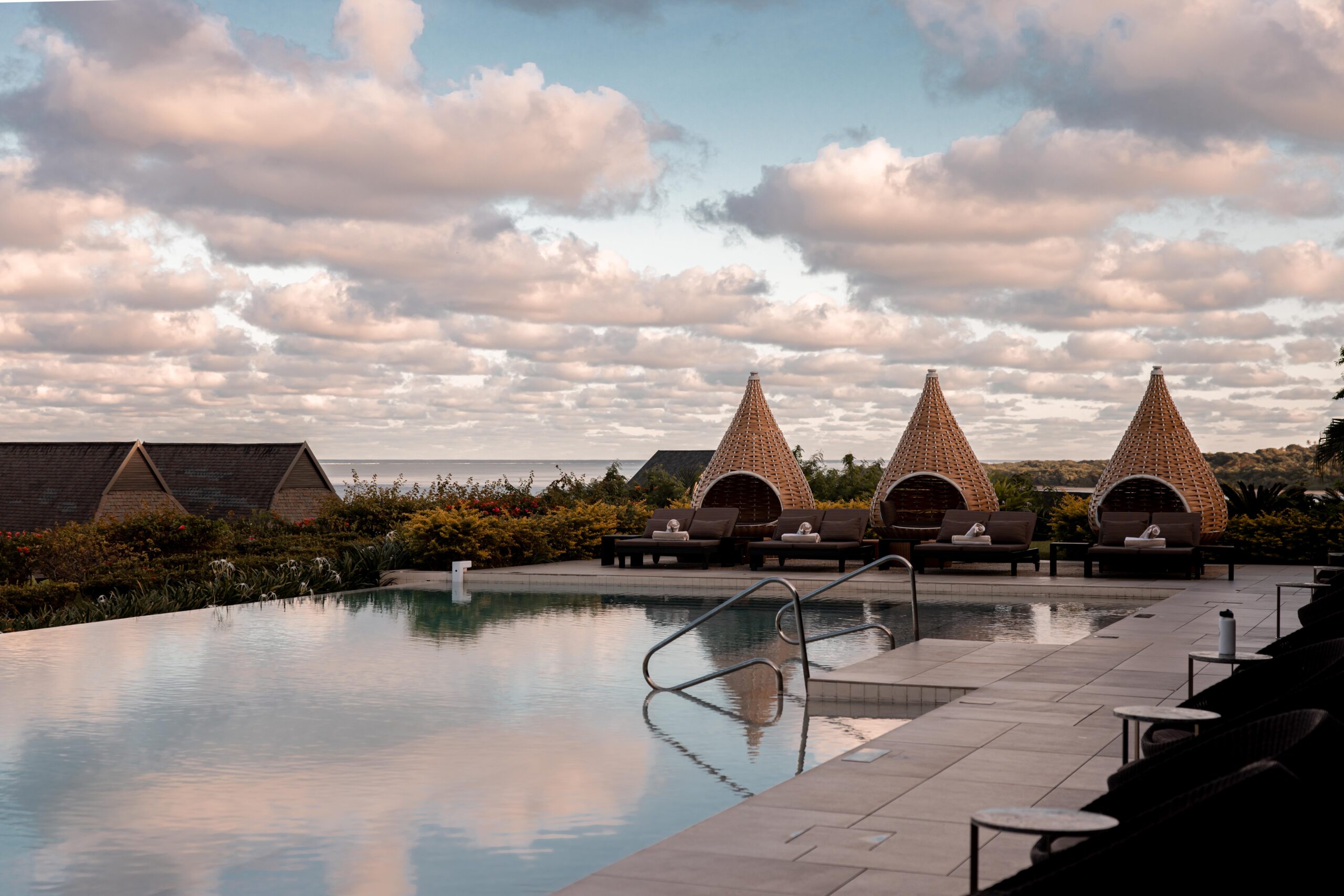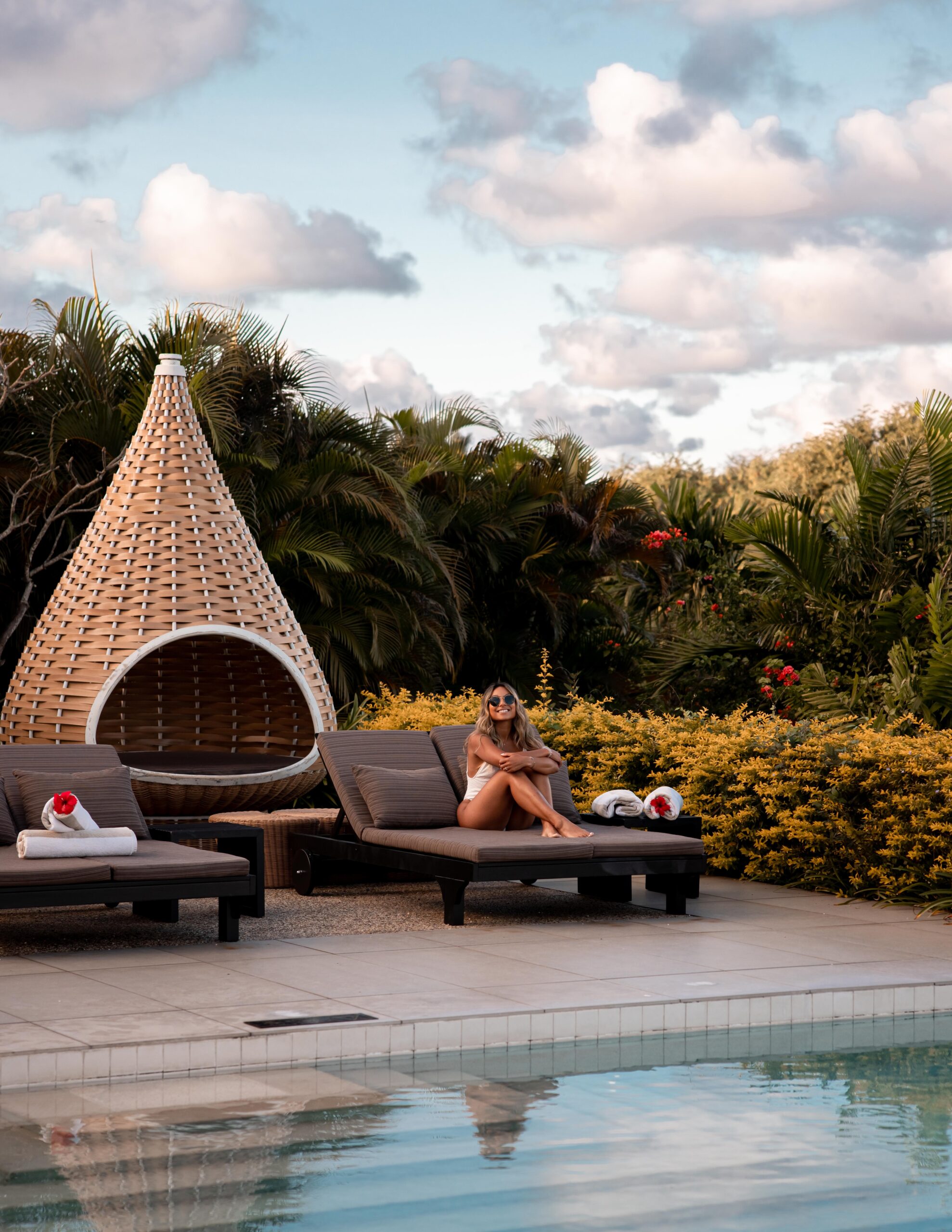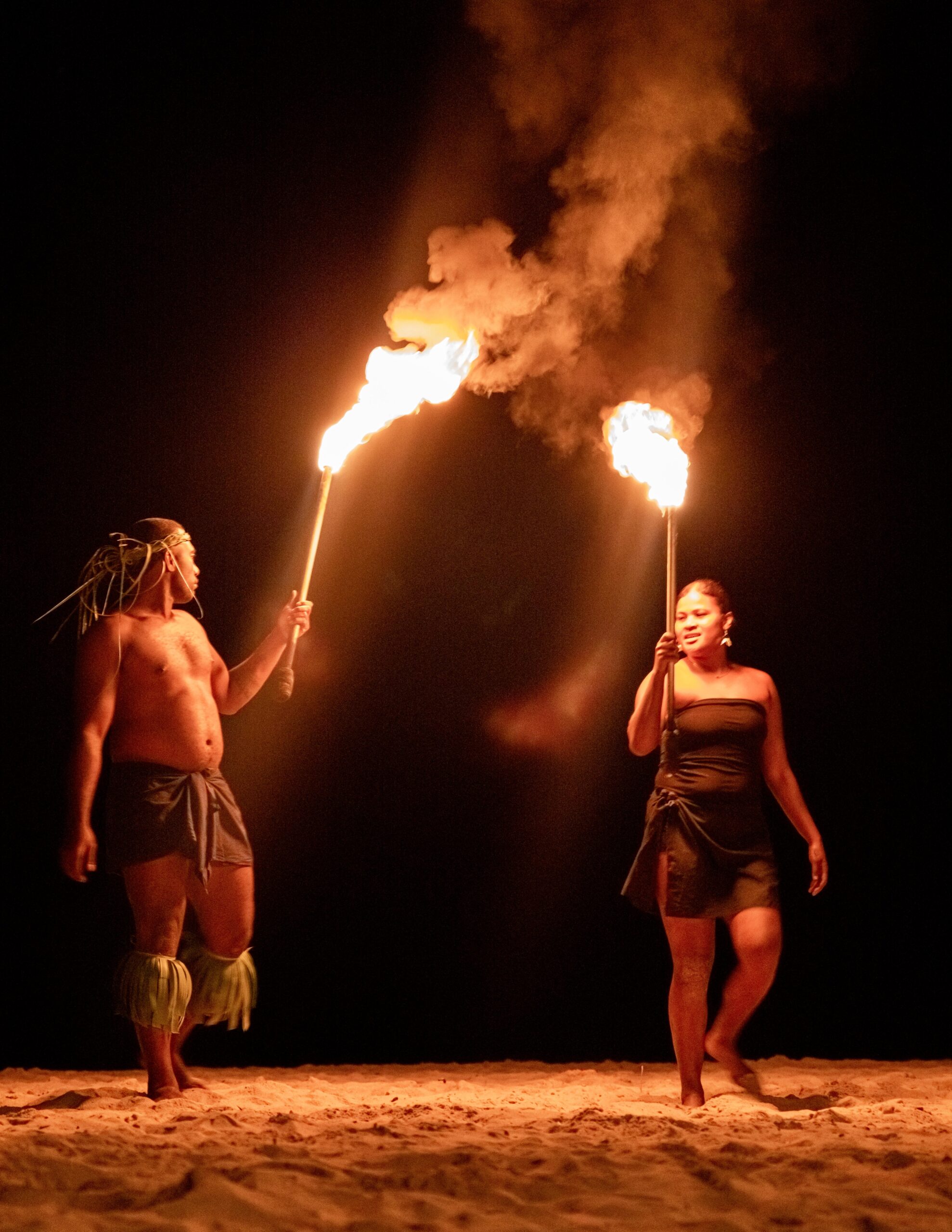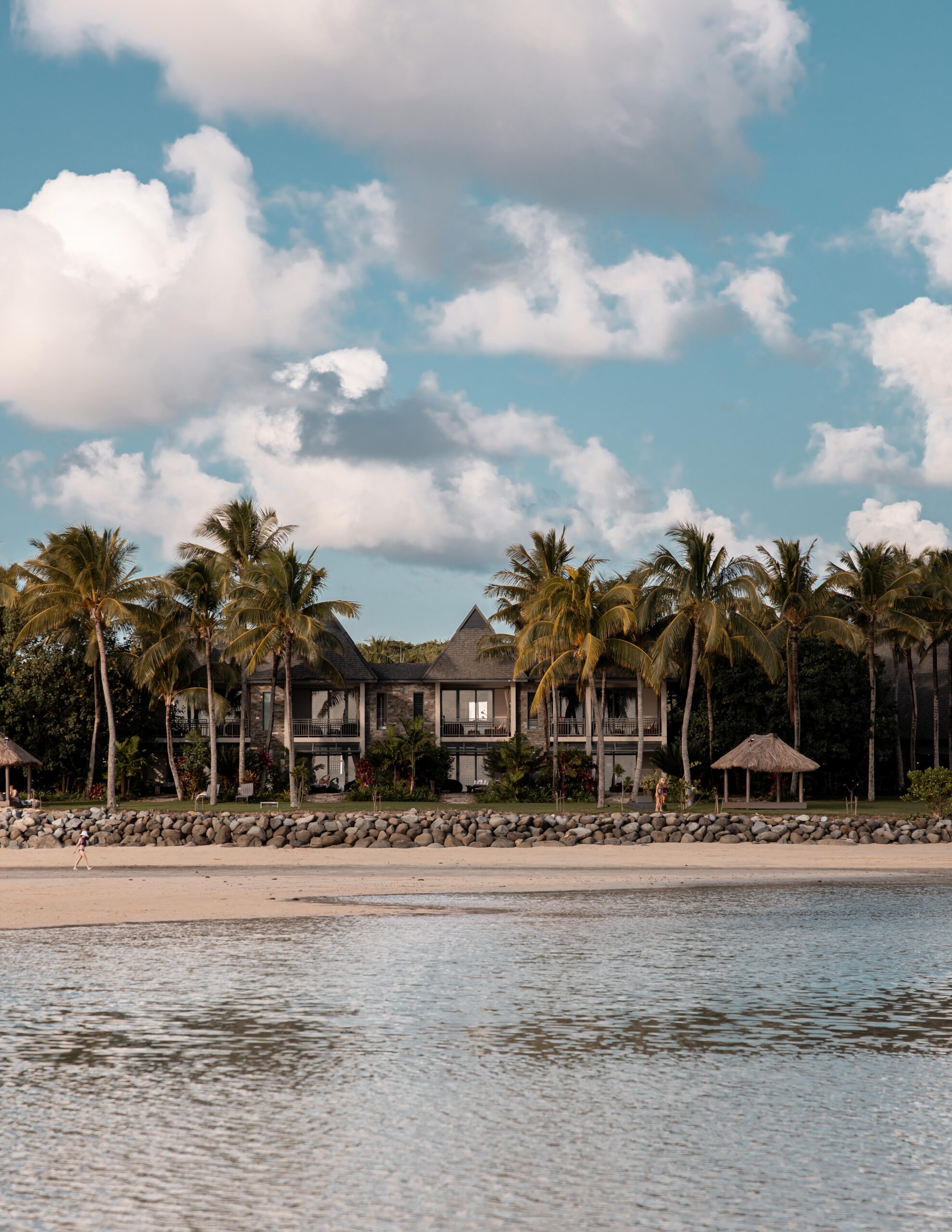 Dining
There are many great dining options available at InterContinental Fiji - Sanasana, Navo, Karma Lounge & Toba.
- Sanasana - The restaurant for breakfast & dinner buffet. You can also order a la carte dishes from here. We LOVED the curry at Sanasana & the buffet was very good too, with different cuisine themes each night.
- Karma Lounge - A laid back cocktail & tapas lounge. There's a small menu of bar snacks & it's a great spot on an evening for watching the fire dancing shows.
- Toba Bar & Grill - An outdoor restaurant by the main pool, open for breakfast, lunch & dinner. We really enjoyed the food here & the Tuna noodle dish was delicious.
- Navo - Open for breakfast & dinner after a 7pm, with more of an upscale vibe. The location is beautiful & I'd recommend coming for breakfast one morning to soak in the ocean views.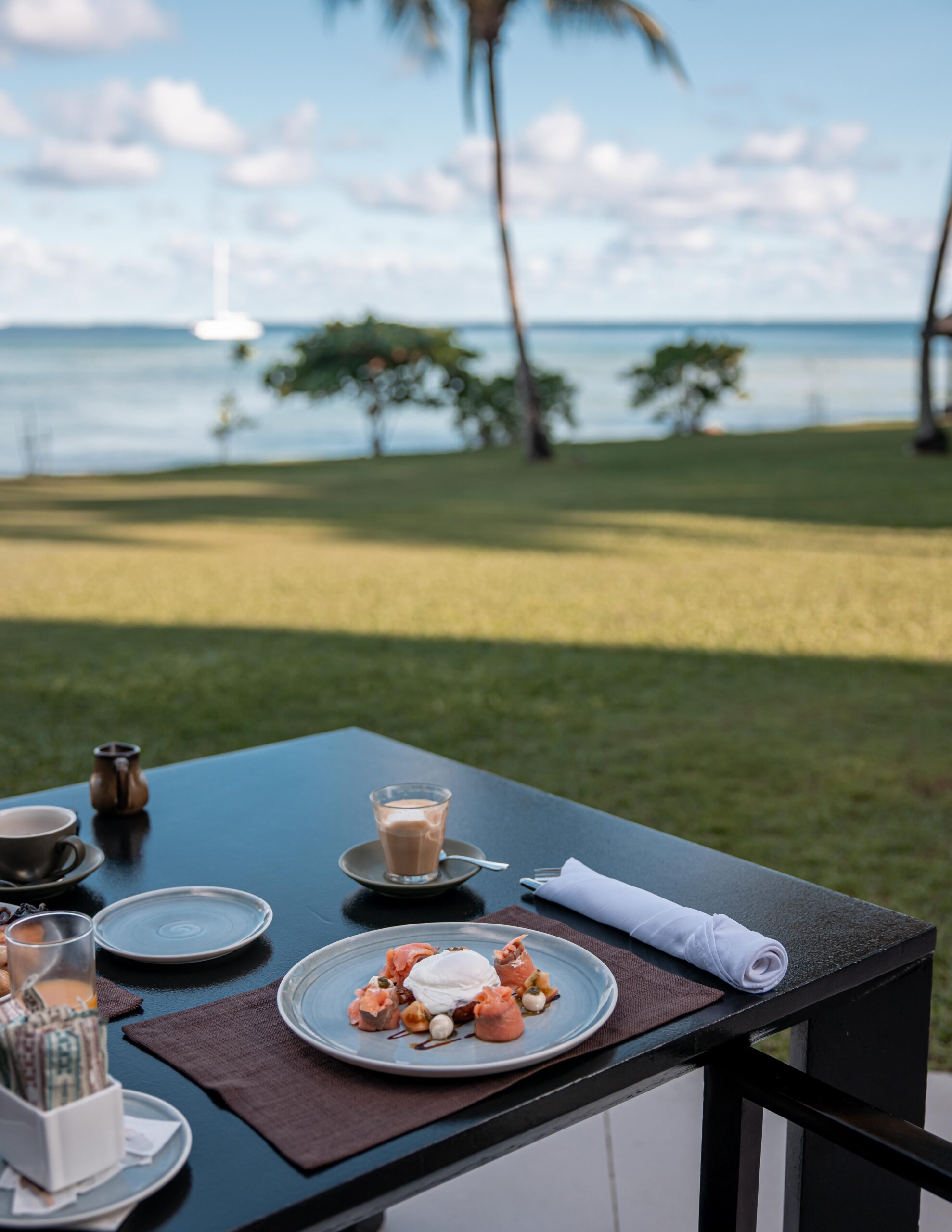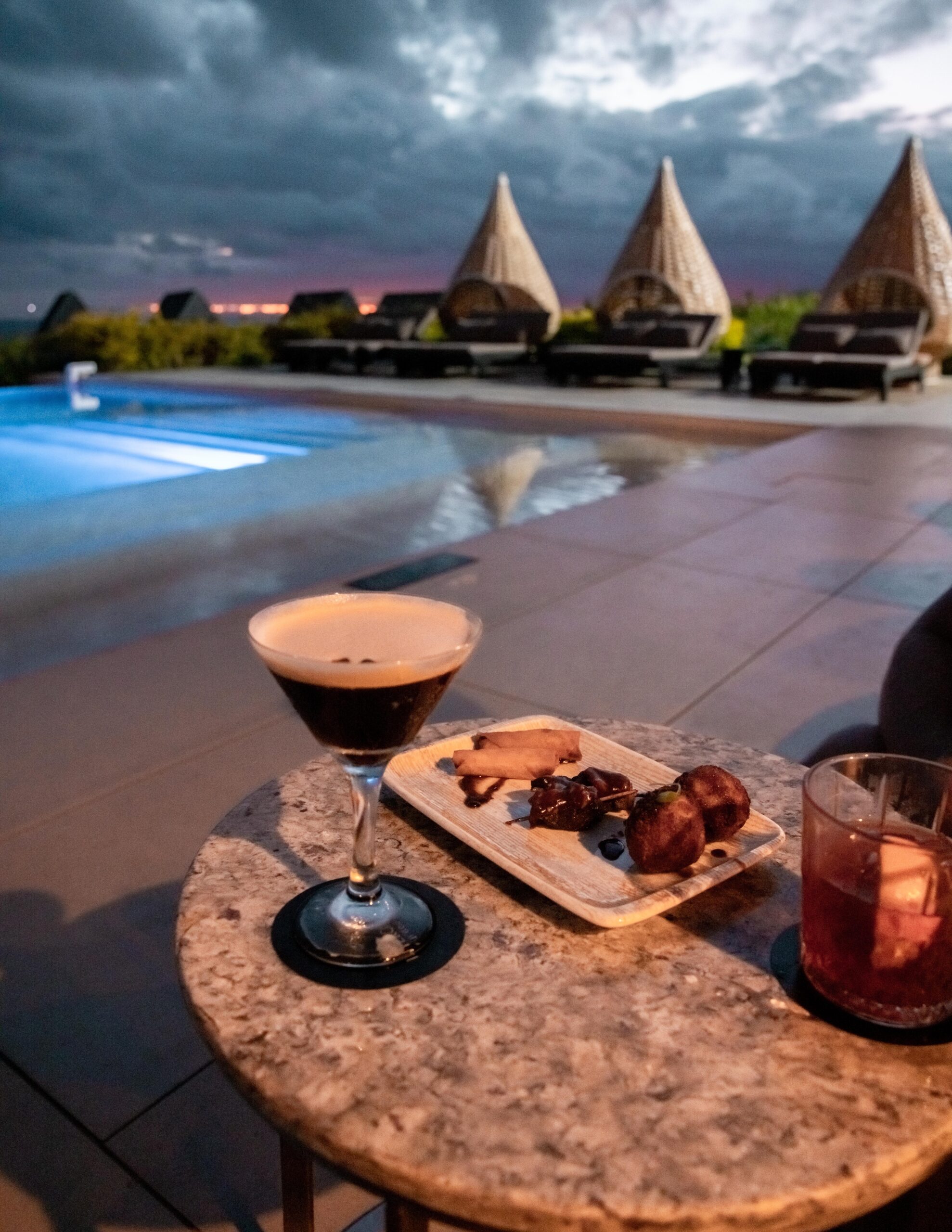 Scuba Diving at InterContinental Fiji
One of the great things about InterContinental Fiji which really resonated with us is that it has its own on-site dive school, Reef Safari. We headed out for a dive one morning & the dive team and operation was great. The house reef, just a 5-minute boat ride from the resort, was absolutely beautiful and there are a range of dive sites to explore in Natadola Bay. We headed to the Labrynth, a stunning site full of carverns, and the rock formations & light penetration was really beautiful. We also spotted a Leopard Shark which was super cool and we loved how easy it was to head out for a dive from the hotel. The Reef Safari team also launched a Coral Planting & Restoration Program, to rebuild the local reef structure in the bay, which guests can take part in every Sunday at 9am.
Resort location + Getting Around
InterContinental Fiji is located a 40-minute drive from Nadi Airport. We very easily got a taxi from outside the airport and it cost $100 FJD each way. The standard price ranges from $100-$120 FJD. The resort is located in Natadola Bay, one of Viti Levu's beach beaches. When the tide is out, the beach reveals stunning sandbanks and you can walk to the islands next to the resort. It's worth noting that parts of the beach aren't best suited for swimming as the waves roll in fast, so it's something to be aware of, but the water is very beautiful & there are reefs to scuba dive right off the shore with Reef Safari.
The resort is large and if you want to venture out of the property, the best option is to arrange a taxi. The hotel can book this for you, and there are places like the Sigatoka Sand Dunes nearby which is a great place for a morning or day trip. Our driver waited for us as we explored the Sand Dunes & the taxi cost around $100 FJD for the day. In terms of getting around the resort, there are Bula buggies to whisk you around or you can wander through the property at your own pace.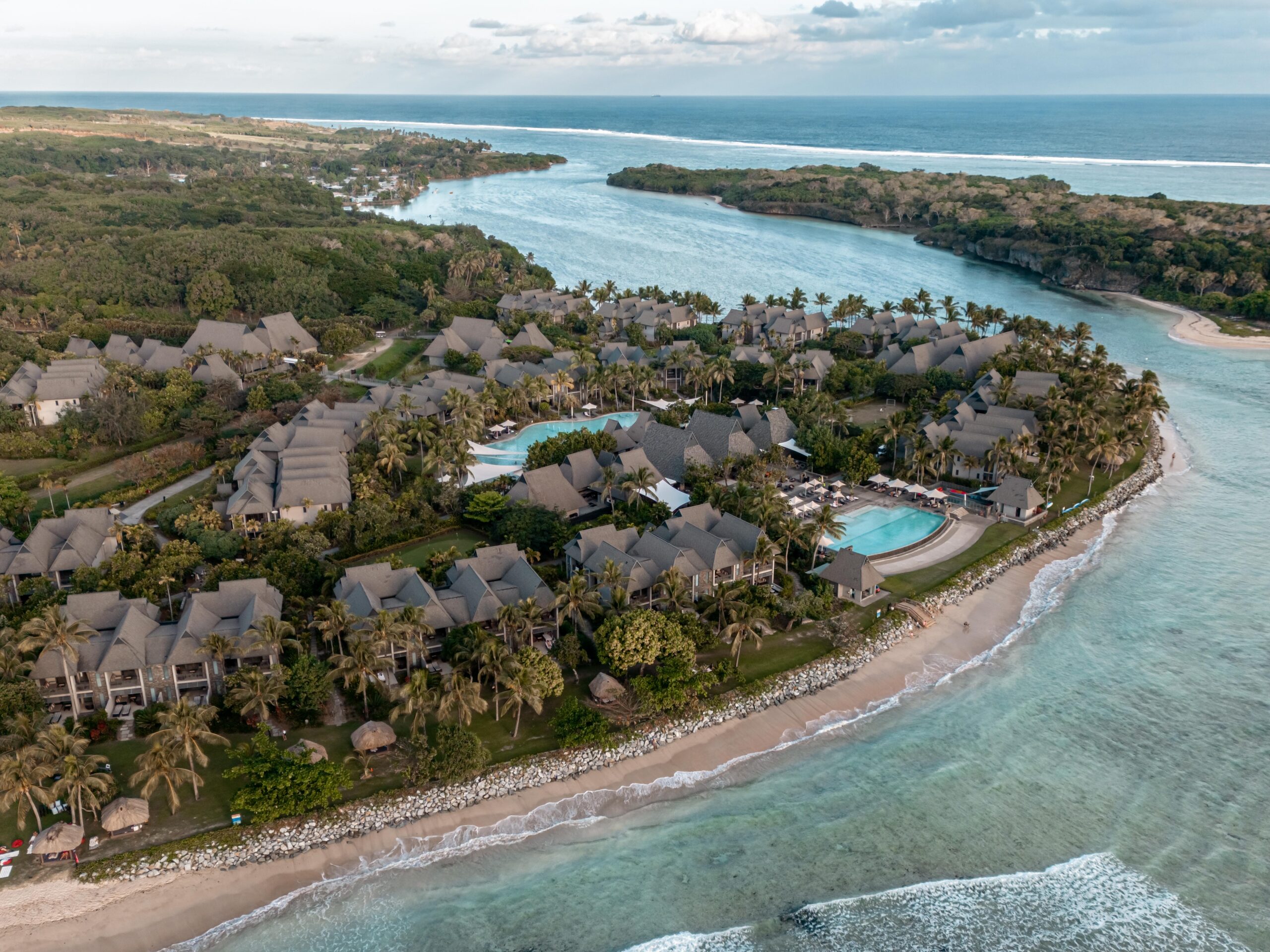 I'd definitely recommend InterContinental Fiji if you're looking for a fantastic, family-friendly & luxury resort on Viti Levu's Coral Coast. It has a large resort feel, with plenty of amenities for both children & adults alike, with great access to local activities and attractions as well as watersports like diving, snorkelling, surfing and more!
Disclaimer: This stay was hosted by InterContinental Fiji Resort & all views are my own based on my experience.