I'm a sucker for beautiful sunsets - I love the way the sky illuminates with burnt orange and golden hues and the silhouettes that line the horizon. We came across a number of amazing sunset spots in Southeast Asia on our travels, so here are my best picks:
Nusa Lembongan, Bali, Indonesia
The sunset from Nusa Lembongan is like no other.
Grab a sunset beer/cocktail at one of the cute beach bars after a day of paddle boarding or diving and enjoy the stunning views as the sun lights up the sky.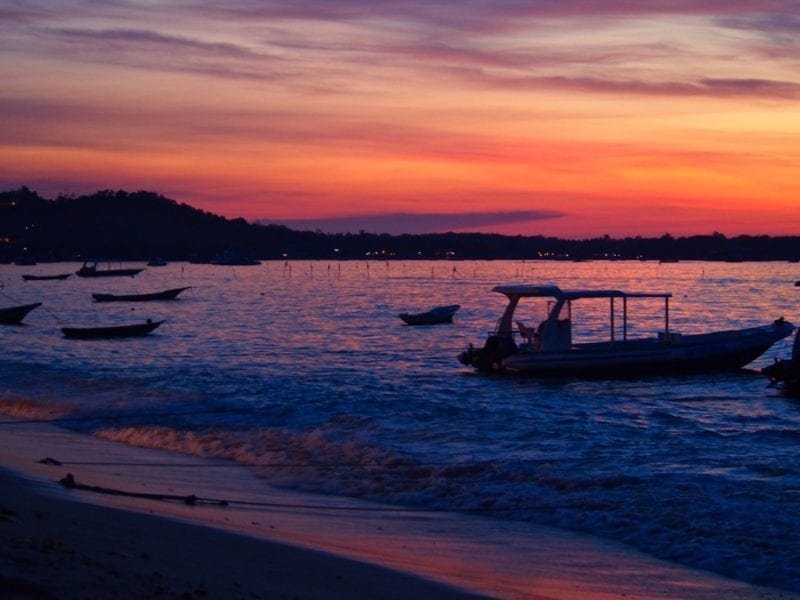 Boracay, Philippines
A sunset date should definitely be on the agenda in Boracay.
Lay back on White Beach and watch the sun fall into the ocean behind the silhouette of sailboats and parasails. Just look at it...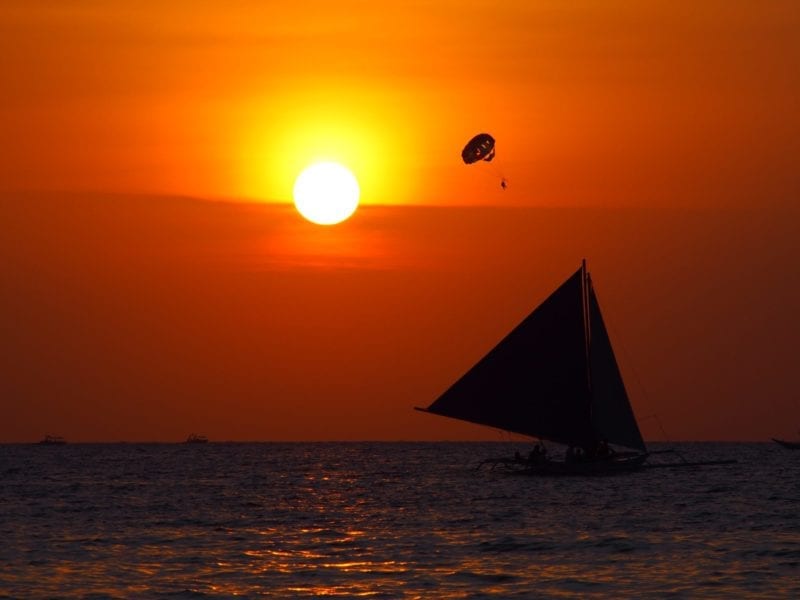 Mount Kinabalu, Borneo
After a long day of climbing Mount Kinabalu, sundown on top of the world is the ultimate reward.
Although you probably won't endure the 3200m climb just to catch sunset above the clouds, the views at dusk will definitely make up for your sore legs!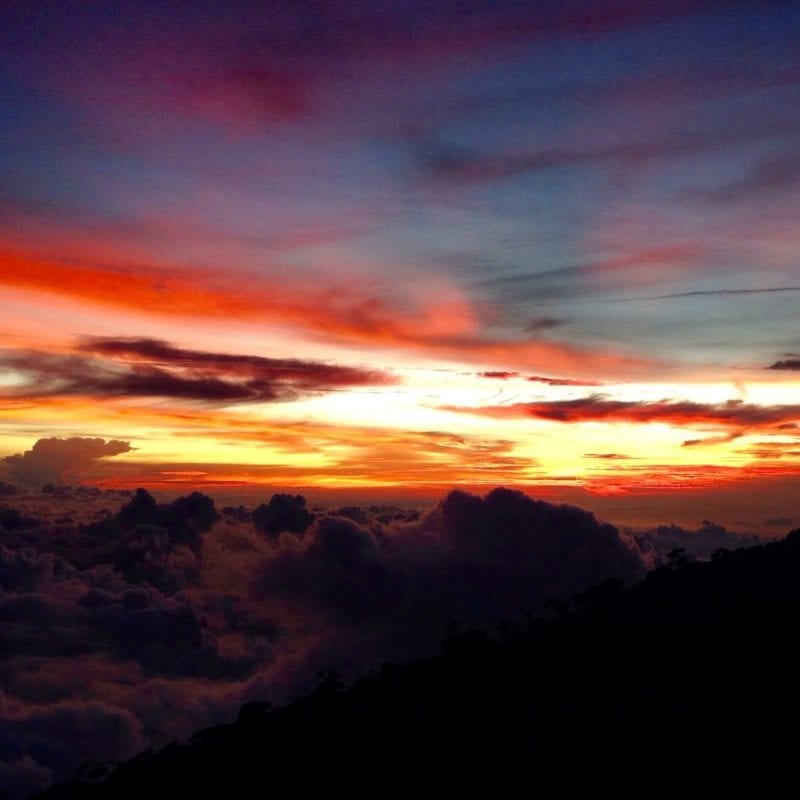 Cat Ba, Vietnam
Catch the sunset fall behind the rugged cliffs of Ha Long Bay from Cat Ba town.
The town of Cat Ba itself isn't anything to rave about, but the rest of the island is wildly untouched with kayaking, cycling, hiking and plenty of other activities to keep you occupied.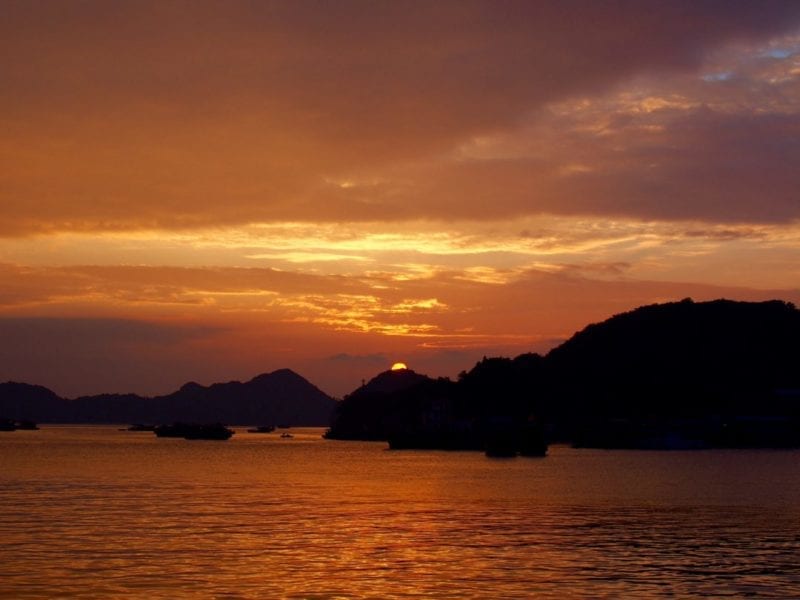 Angkor Wat, Siem Reap, Cambodia
While most people rush to Angkor Wat for sunrise, sunset shouldn't be ignored. The sun embellishes the ancient temple with honey-orange tones, plus you get an unobstructed postcard view without the huge crowds of tourists.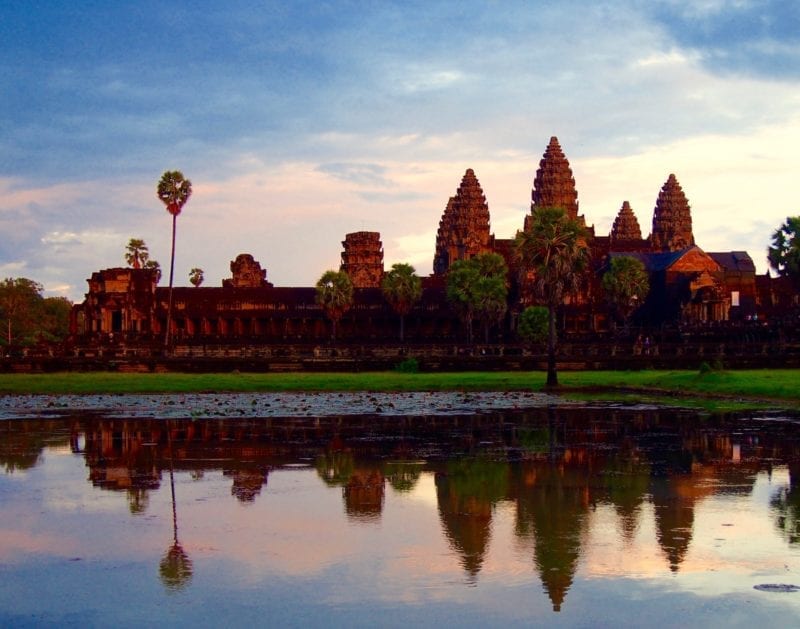 Malapascua, Philippines
It's not a destination that many people think to visit, but Malapascua is one of a kind. With white sand beaches, a chilled-out vibe, amazing diving and consistently beautiful sunsets like this, this Philippine island is an incredible escape.
Where are your favourite sunset spots in Southeast Asia?
Drop me a comment below and tell me about your travels!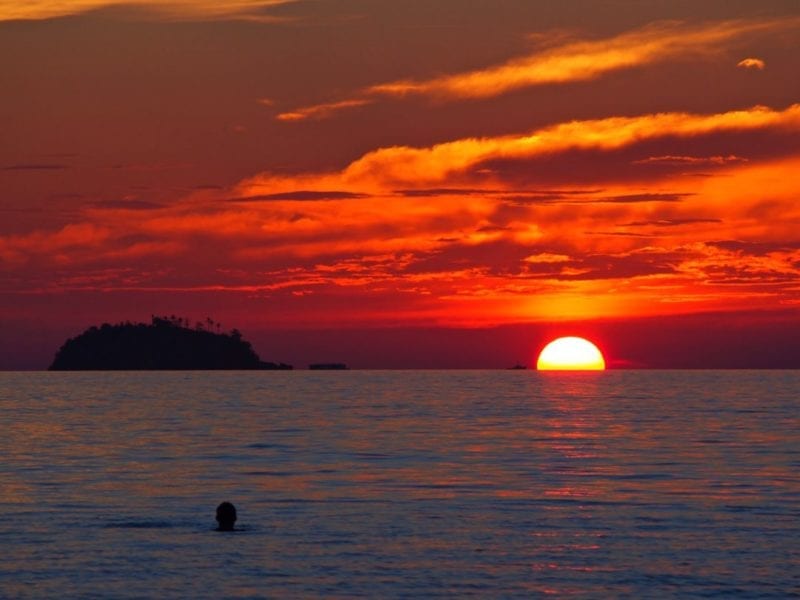 Images Shot With Olympus Pen