Crop tops and hotpants: a classic summer trend that looks effortlessly cool in both the city & on the beach.
These denim Levi hotpants have been a staple item in my wardrobe for over a year now. They've seen me through 8 different countries and counting, and although summer's on its way out, i'm not ready to give them up just yet.
I threw this outfit together last weekend for a cycle around the city. The weather was all over the place, so I figured a cute crop would keep me cool whilst a lumberjack shirt would offer a bit of protection against the seawall breeze.
Mid to high-waisted hotpants are the perfect addition to any wardrobe. They're so versatile, they're flattering and you can team them with pretty much anything. I've always had a small waist but chunky legs, so it's a scouting mission to find denim shorts that, a) fit over my bum b) don't show any under-bum c) cut off at a nice length, and d) don't cut into my legs.
Ladies, if you're curvier on the bottom half, i'm sure you know where i'm coming from. The struggle is real!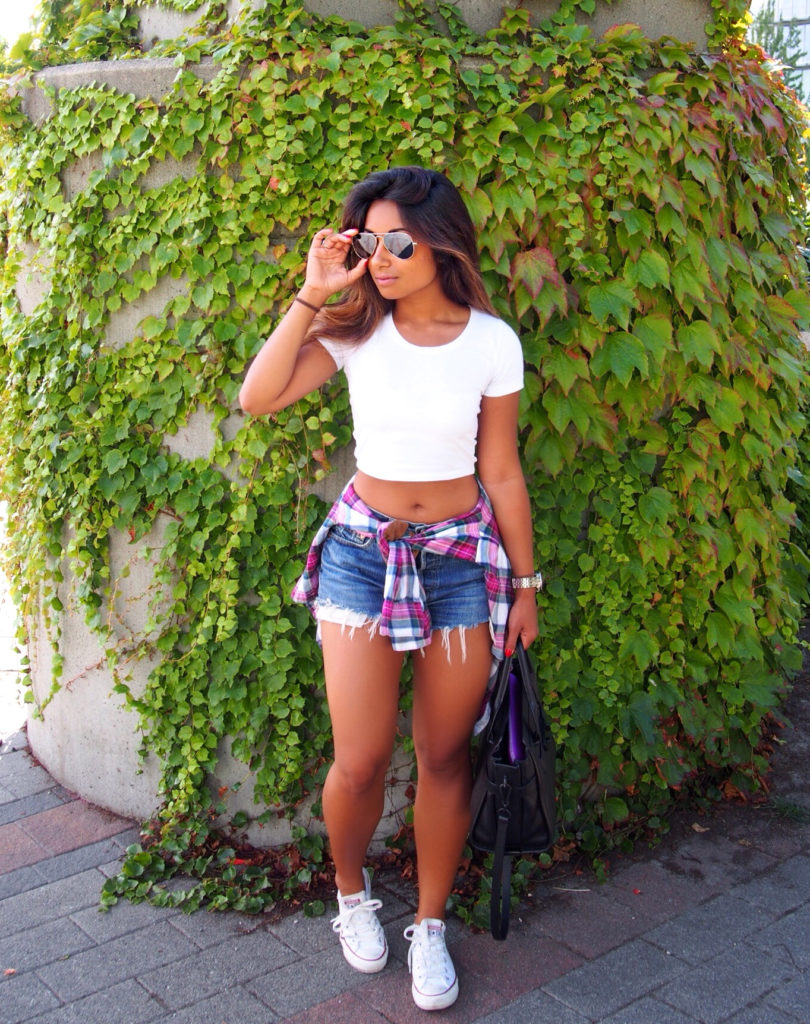 If you want to style crop tops and hotpants without looking or feeling too naked, the key is to balance it out. Unless i'm on a tropical beach in Asia, I try not to show off boobs, bum & legs all at once. If that's your style, then i'm sure you rock it! But it's not really my kinda thing, especially in the city, & I always feel more confident if i'm comfortable with what i'm wearing. After all, you know what they say – confidence is a girl's sexiest asset…!
The styling choices for crop tops and hotpants are endless. Opt for a cute crop, structured blazer and strappy heels for a cool but sexy evening look / A strappy top, lace kimono and your favourite gladiator sandals for daytime / Or simply a scoop neck crop, classic All Stars & a lumberjack shirt for casual Sunday styling (pictured below).
Do you have any great styling tips for crop tops and denim hotpants? Drop me a comment below to share your style inspiration! x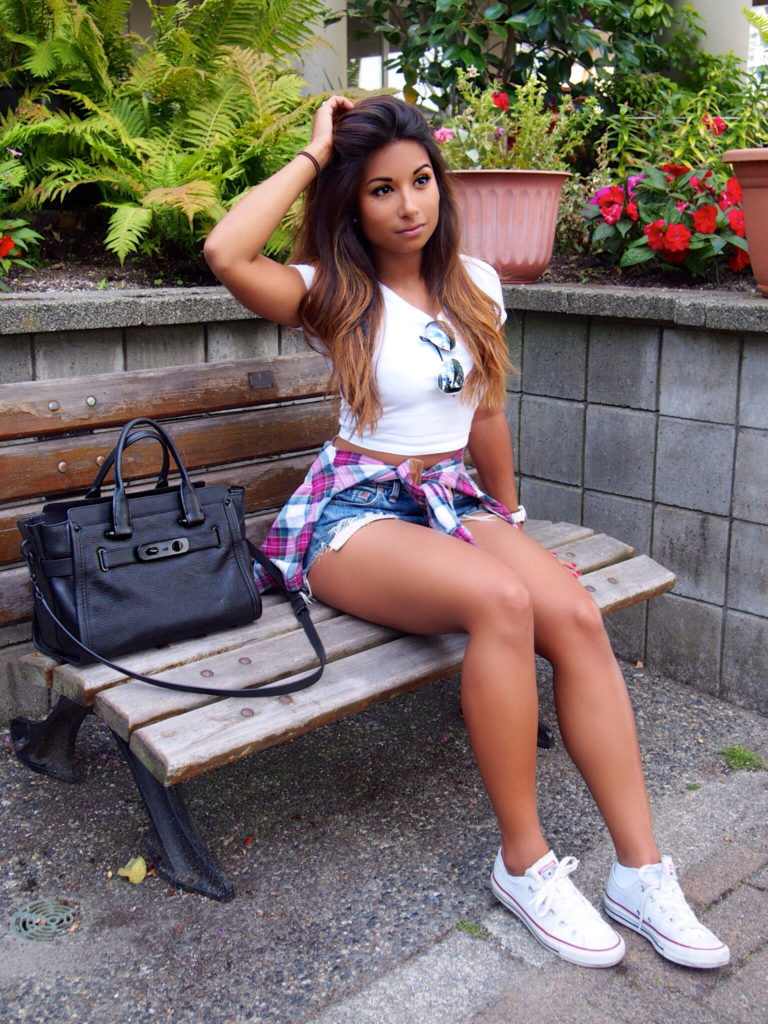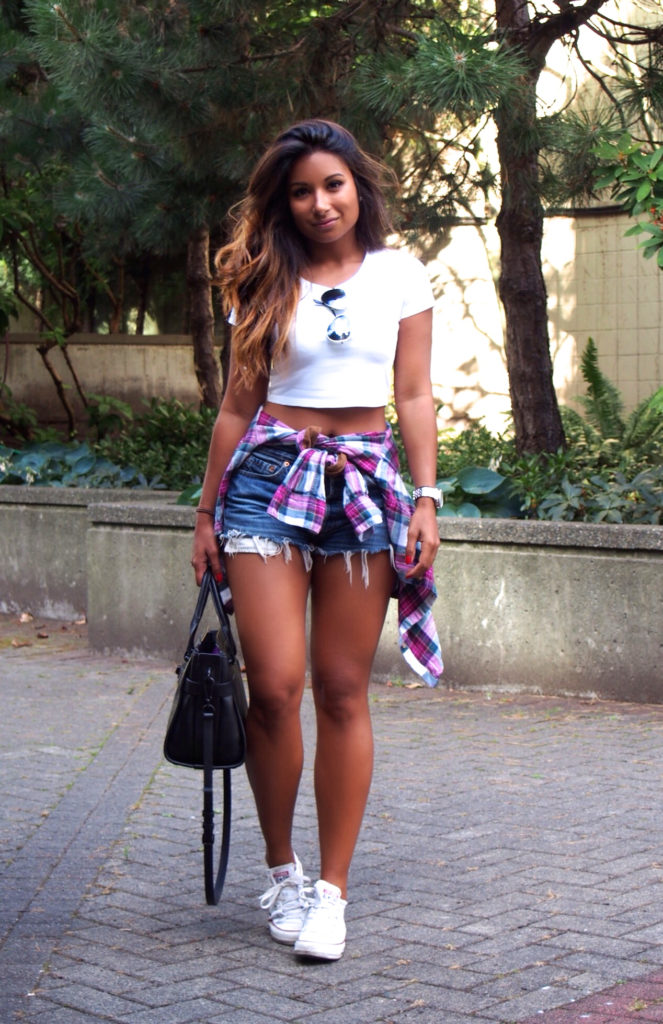 Outfit Details
Crop Top: ASOS
Shorts: Levi
Shirt: H&M
Shoes: Converse
Bag: Coach