There's nothing quite like spending quality time with your girlfriends, especially when you don't get to see them all that often. Yaz, Ruby and I have been best friends for about a decade now, but living in Canada means that we rarely get to spend time together, especially not for more than a few hours.
Since I was back in England last month over my birthday, I decided I wanted to fully make the most of being in the same country and celebrate turning a year older with some of my favourite people in the world, in one of the coolest cities in the world. My girls and I had the best couple of days and it was so nice to catch up with them (and not over Skype!), stay in a beautiful hotel and explore the city like tourists.
Our 48 hours together consisted mainly of wandering around the city, shopping, cocktails, food, and more giggles than I can recall, and to say we didn't really have a plan of how the trip would go, it ended up being exactly the way I wanted to spend my birthday. London is just one of those places that has a certain twinkle about it and it's the perfect destination for a girl's getaway. Whether you want a chilled weekend of afternoon tea, shopping and girl time, or you want to fully explore the city and paint the town red, London has something for everyone and each pocket of the city has such a distinct vibe and style about it.
So, if you're planning on having a girls weekend in London, here are a few highlights from our trip and recommended things to do while you're there.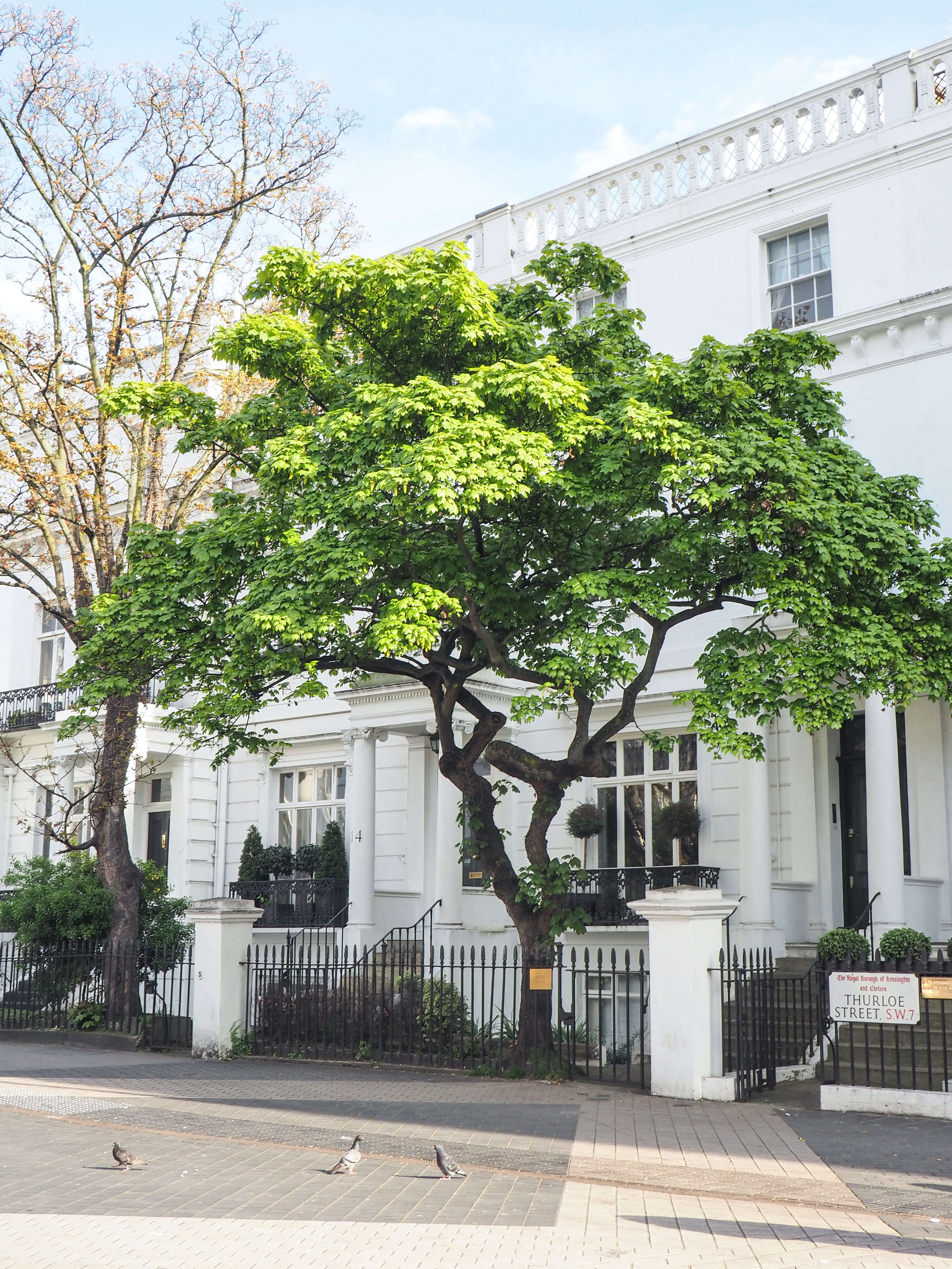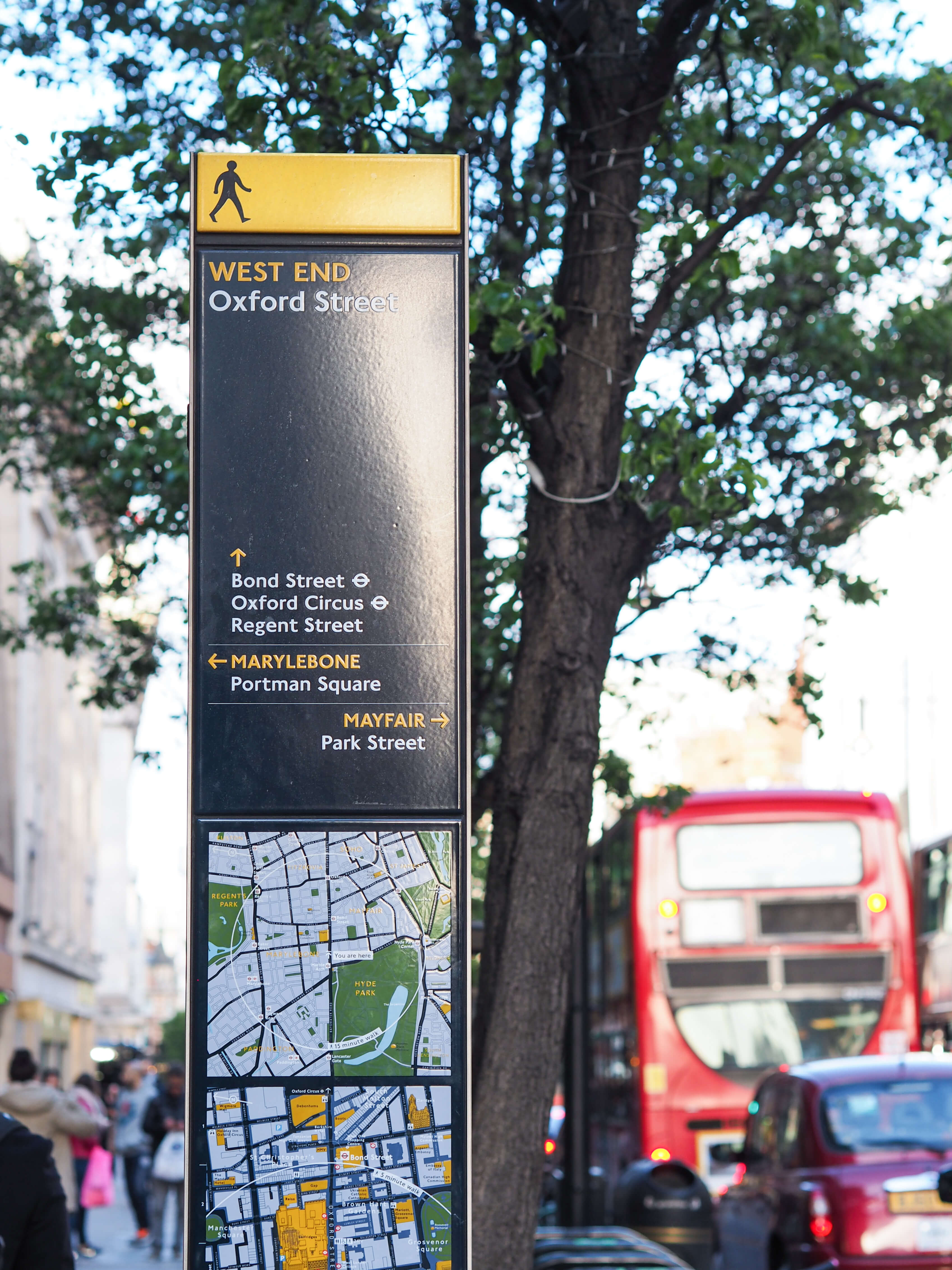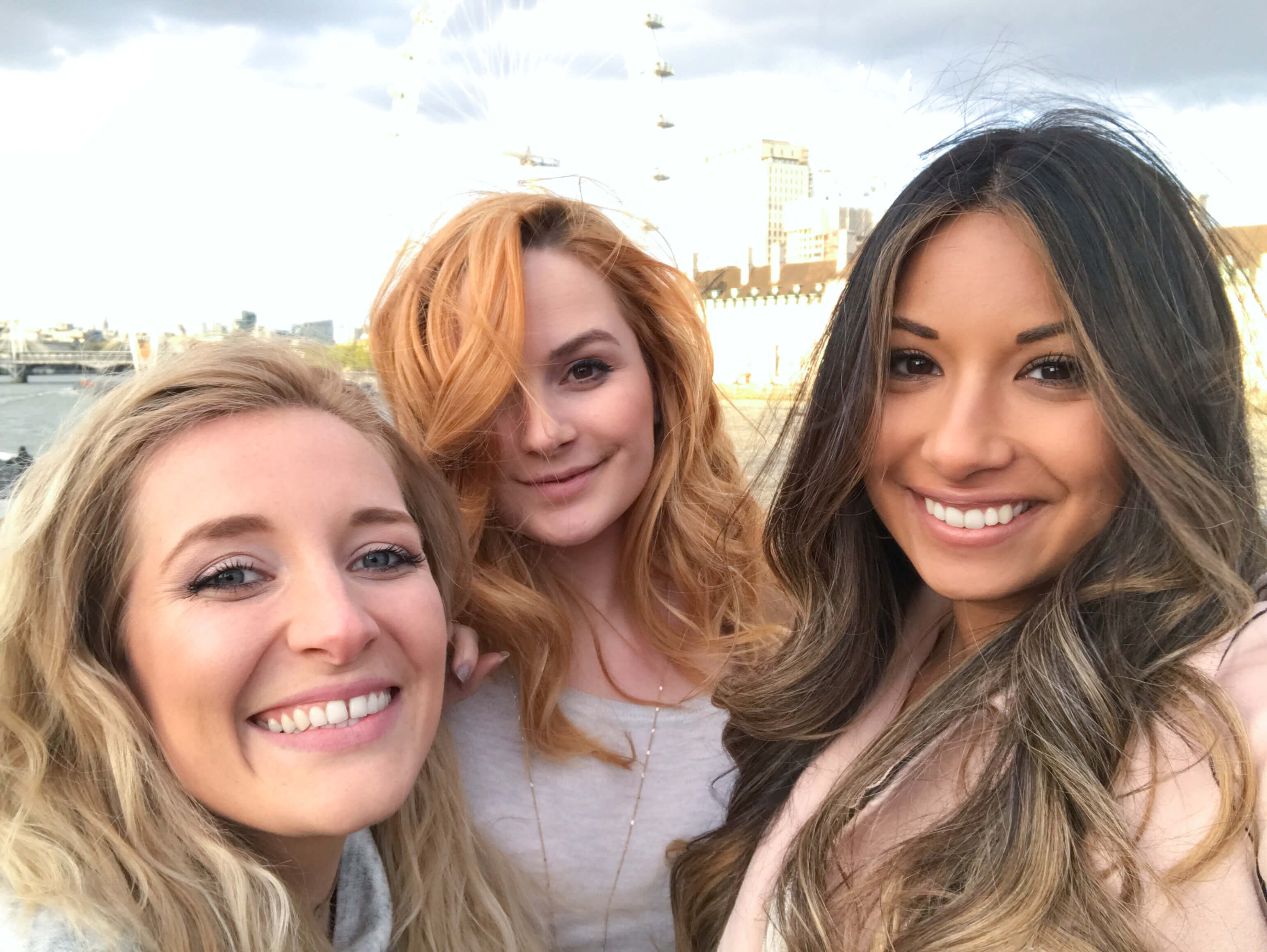 Things To Do In London
There's always something to do and something going on in London, so it's safe to say you'll never get bored. This isn't a comprehensive list as there's just so much to do, but here are a few ideas and fun things to get up to if you're spending a girl's weekend in London: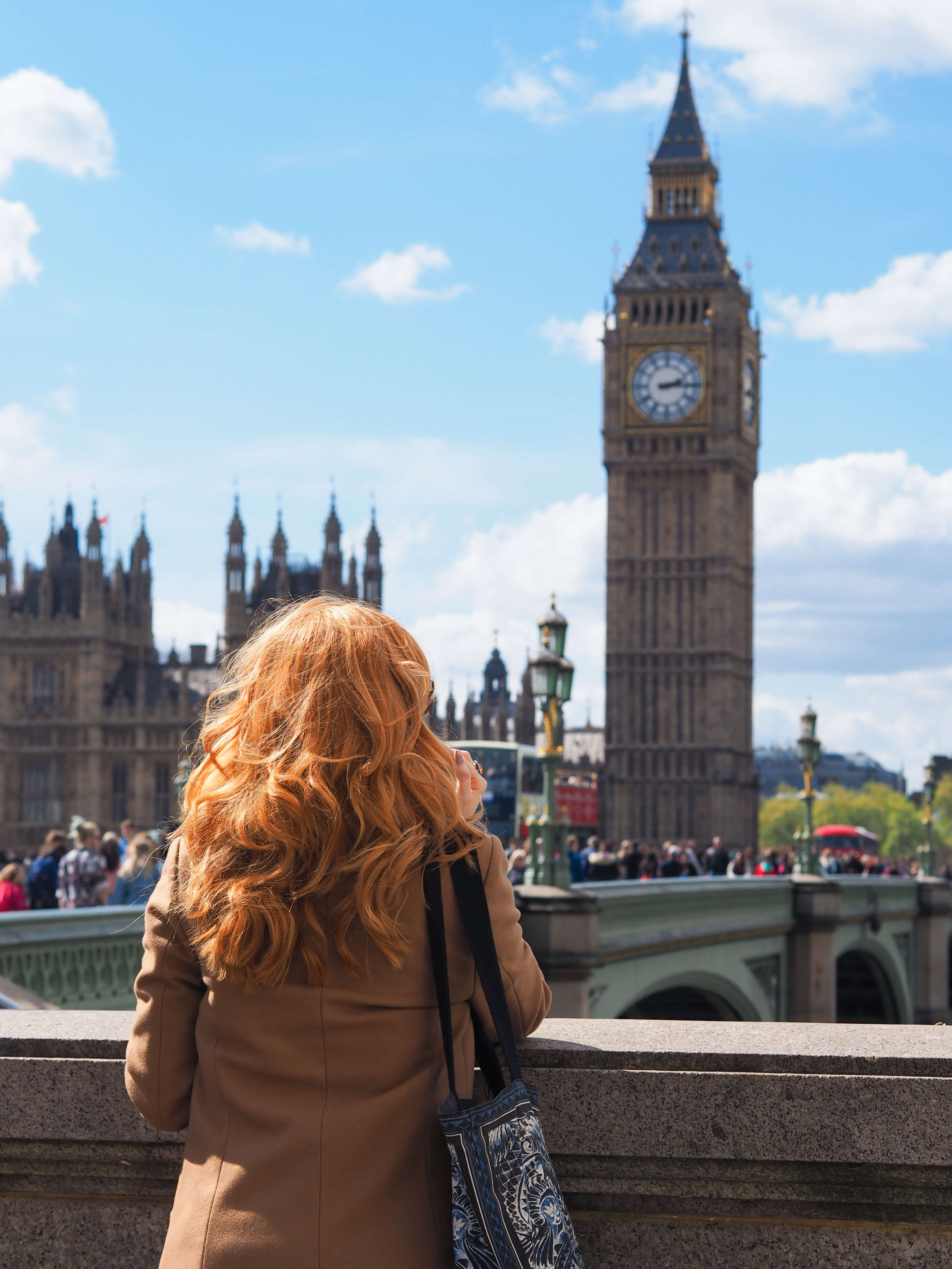 Explore The City
London is so pretty and picturesque and it's nice to just walk around the city and explore its sights. Whenever I visit a new city I love ditching the map, heading out for a stroll and seeing where the day takes me, and London is one of the best places for that! Have a walk along the South Bank starting at Westminster Bridge and make your way to Borough Market, admire the beautiful houses in Kensington and visit the museums and shops, or head to Hyde Park to escape the city for a champagne picnic in the park with your girls.
Afternoon Tea
Afternoon Tea is such a lovely thing to do with the girls and there are so many great spots around London. Some of the most well-known tea spots include Fortnum and Mason (£44), Claridge's (£60) and The Ritz (£54). You can also find a great high tea at places like The London Marriott County Hall (£36, right on the Thames), The Shard (£45, on the 31st floor), Brown's Hotel (£55), the Mondrian (£55, served with cocktails) and Orange Pekoe (£20, an affordable choice and very cute).
Be A Tourist
Regardless of whether you've visited a destination a number of times or even if you live there, sometimes it's nice to be a tourist and do all the attractions that you wouldn't normally think to do. Go up the London Eye, visit places like Buckingham Palace and Westminster Abbey, wander around Leicester Square, go to the Aquarium, take photos of Big Ben (we did that a lot considering we could see it from our room!!), or go to the Dungeons - just enjoy it as a tourist!
Catch A Show
If you and your girls love the theatre and musicals, catching a show is a must. If we'd have had more time it would have been so lovely to head to the theatre and there are so many shows to choose from. Take a look at Time Out's top 10 West End shows to see what's on at the moment.
Shop Till' You Drop
Not to be a cliché, but it wouldn't be a girl's trip if it didn't involve at least a bit of shopping. After the girls and I had our lovely reunion and a bit of food, we headed straight to Oxford Street & Regent Street to take advantage of London's amazing shopping. You'll find a number of flagship/landmark stores here but it does get pretty crowded especially on holidays and weekends. We managed to dodge the crowds as we were there mid-week, but other great shopping streets/destinations are Westfield at White City or Stratford (a mix of stores, great for a rainy day), Carnaby Street (big brands and independent shops), Covent Garden (unique finds), Kings Road (a mix of high-street, designer labels and boutiques, I love shopping here), and Camden (great for vintage shopping).
Girl's Night In
You might be in London to enjoy the sights, but you know what? When you don't see your best friends for months at a time, sometimes it's nice to just enjoy a night in. We were absolutely shattered after a day of shopping and exploring so we grabbed a couple of bottles of Prosecco on the way back, stocked up on snacks, and spent half our evening chilling in our bathrobes and enjoying the room before we headed out for some cocktails. Especially if you stay at a nice hotel (we were at the London Marriott County Hall which was gorgeous) and if you're in London for a few days, a night in with drinks, room service, chocolate & films might just be perfect.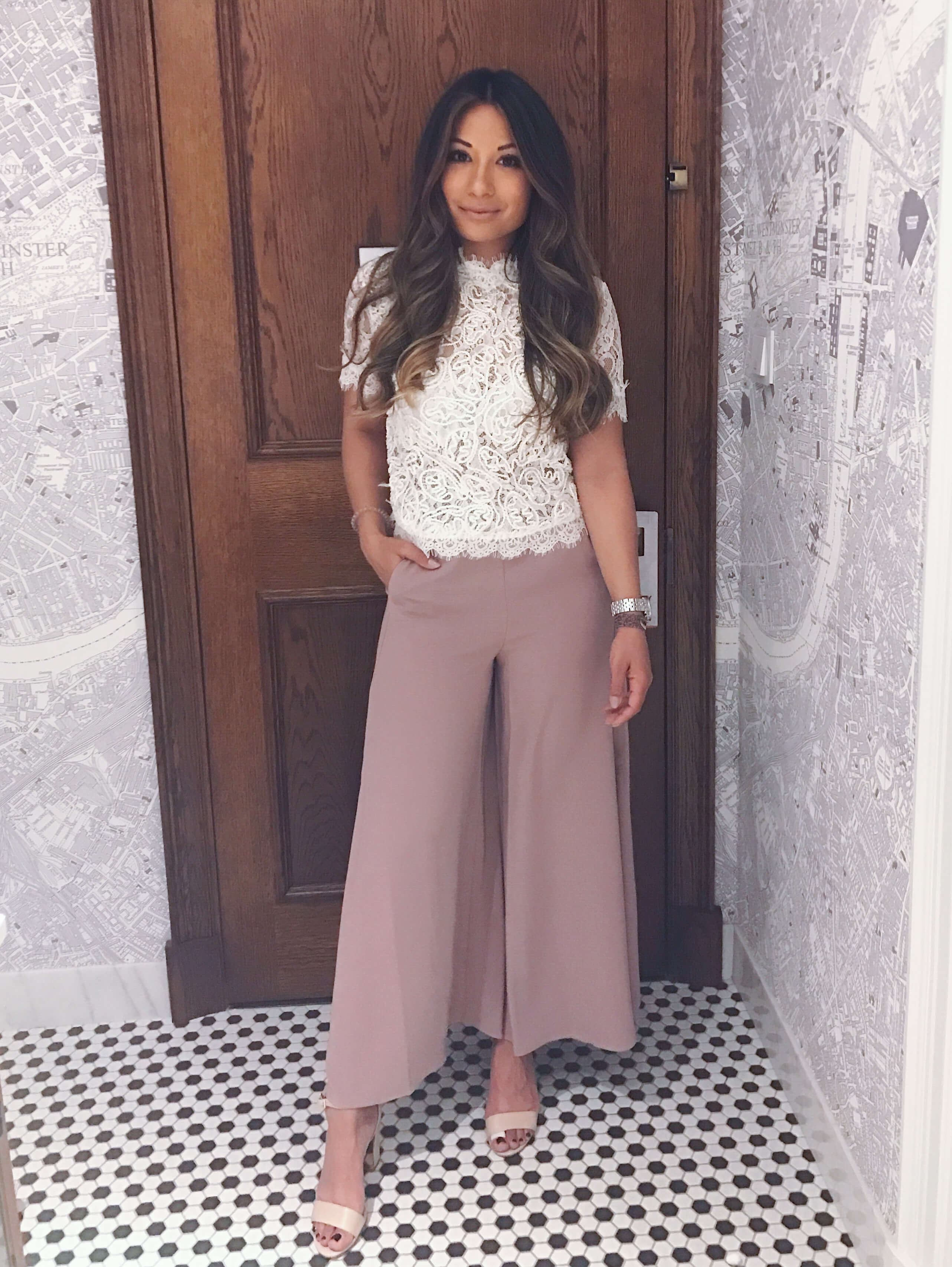 Visit A Market
London has so many cool markets and you'll find everything from independent vendors, to food stalls, to clothes, to vintage and antiques, to organic produce, to touristy souvenirs. Camden is one of the most well-known markets but it's really cool and you'll find pretty much everything here, although it does get rather hectic.
Greenwich Market is known for its antiques and crafts, Brixton Market's known for its great food stalls, Spitalfields is known for its vintage items and collectables, Borough Market is a foodie's heaven, and Portabello Road Market (which you may have spotted in Notting Hill) is great for antiques as well as fresh produce. Click here for a more detailed overview of London's markets.
Go "Out Out"
If you know me, you'll know that i'm not a big drinker and I rarely go out out. However, I figured turning 25 was the perfect excuse to have a few bevvies and London's nightlife is pretty amazing so it would have been rude not to! The area around our hotel was pretty quiet after 11, so we grabbed a cab and headed into Soho where there are tons of pubs and bars.
We ended up at a place called Bar O on Wardour Street which did amazing cocktails, and went onto Freedom, a really cool gay bar across the road. I'm not too clued up on all of London's best clubs, but a quick Google search should give you everything you need depending on what you and your girls fancy!
If you're looking to stay somewhere that's stylish, luxurious, and in the heart of the city, the London Marriott County Hall is the perfect match.
Not only does it have what's undoubtedly one of the best views in London, the rooms are beautifully designed and recently renovated following a contemporary yet classic style. It has great leisure facilities and a swanky bar/dining area, and the location couldn't be more central.
The hotel is situated in the historic County Hall building right on the River Thames, and it offers a mix of both modern and heritage features. It's the perfect place whether you're looking for a girly getaway or a romantic night away, and you've got restaurants, transport, and the city's most iconic attractions right at your fingertips.
We partnered with the hotel and they very kindly treated us to one of the Junior Suites, which had two big double beds, a plush couch and lounge area, a large smart TV (with a Spotify feature, which was really cool), and a gorgeous marble bathroom which was definitely one of the nicest & coolest hotel bathrooms i've ever seen! The wallpaper, which is a map of the city, was a really nice touch, and the Krups coffee machine and cosy bathrobes make you feel right at home. The suite was spacious enough so that it didn't feel crowded with the 3 of us, and the decor was so lovely and luxurious it was the epitome of celebrating in style!
The hotel sits on the River and overlooks Westminster Bridge and Big Ben, with the London Eye to the right, and Waterloo and Westminster tube station just a 5-minute walk away. Oxford Circus is just a few stops away on the Jubilee Line, and areas like Southwark, Hyde Park, Knightsbridge and Kensington, and Camden are all easily accessible. Rooms start at around £230 a night.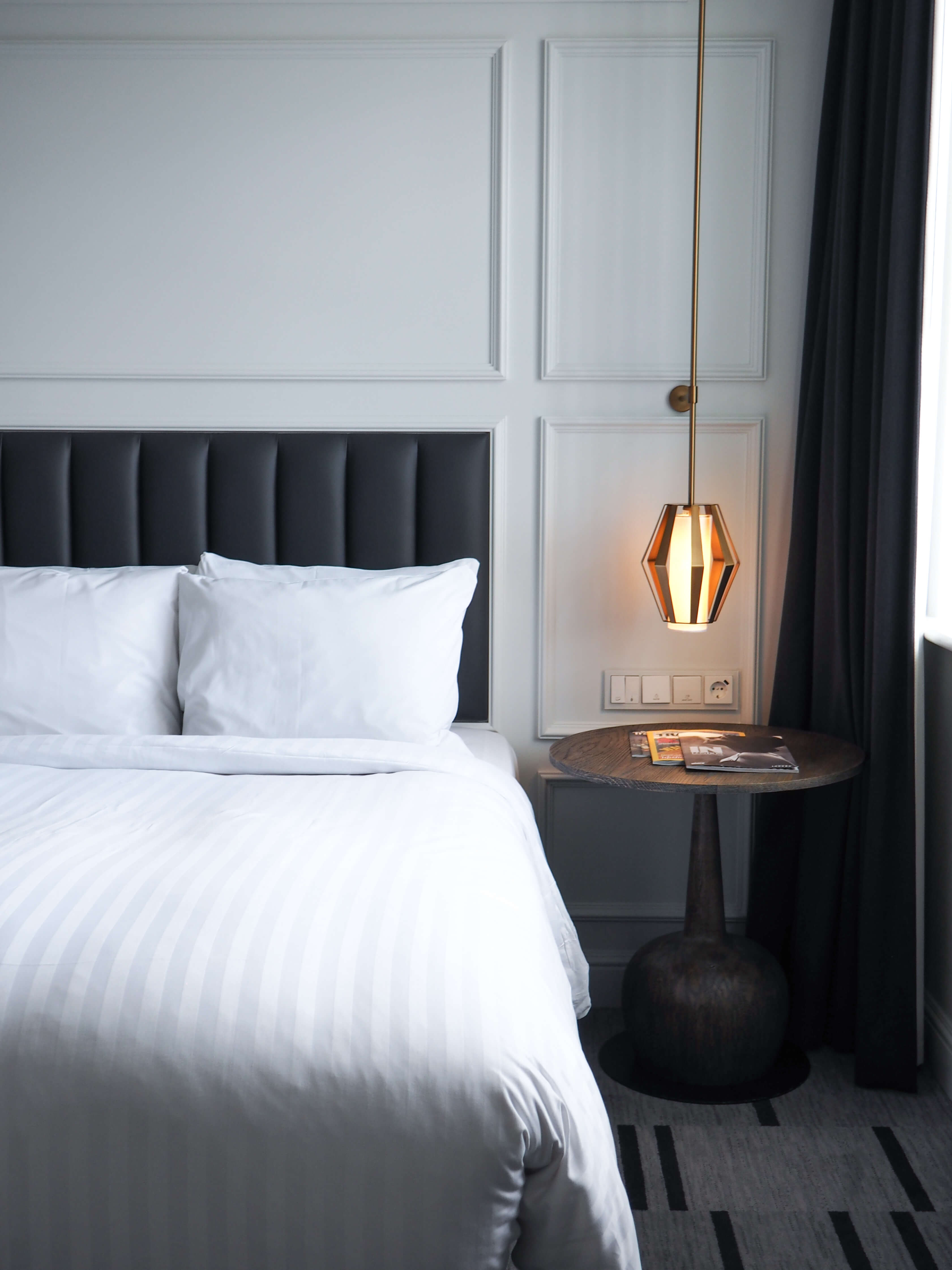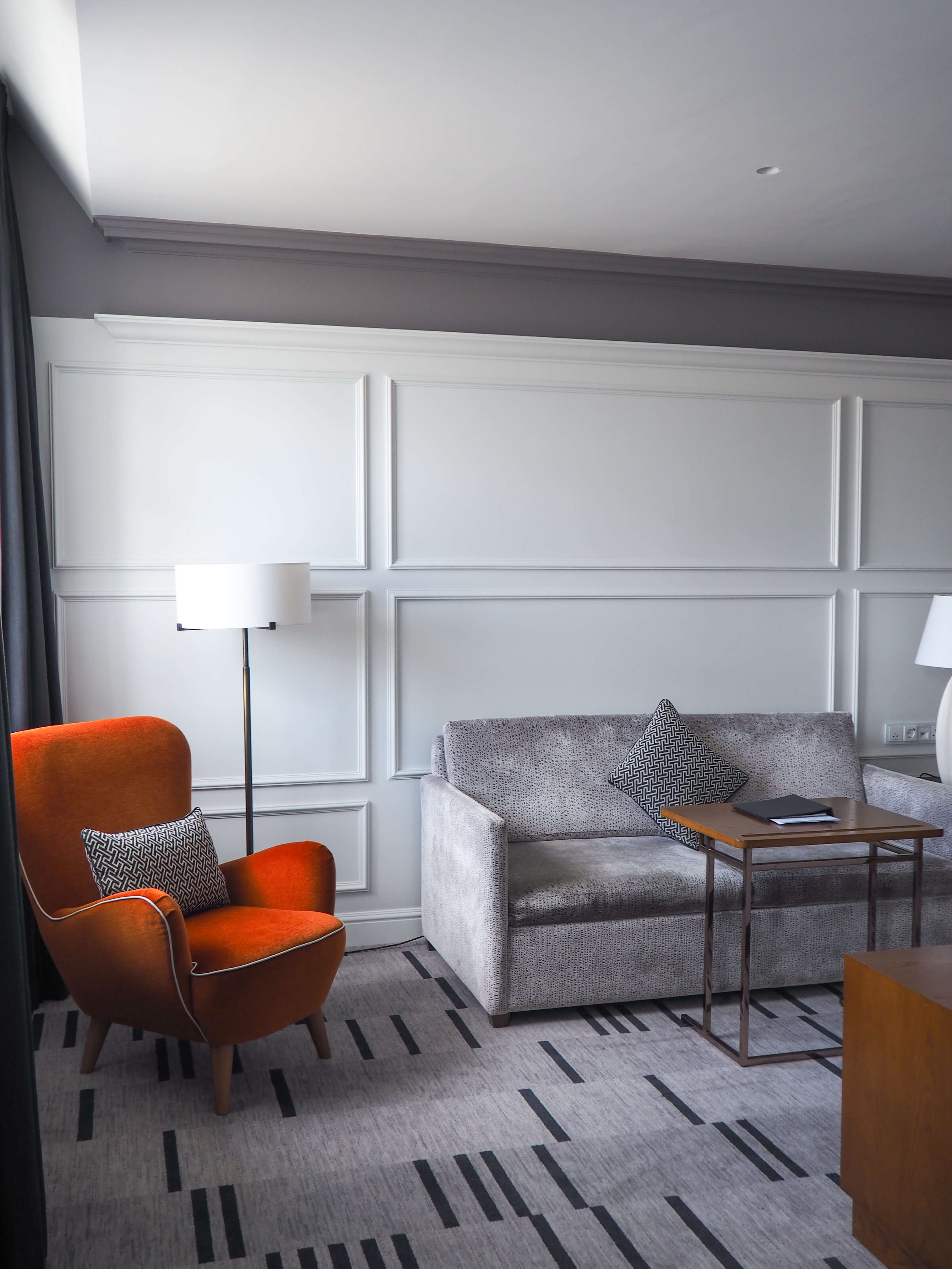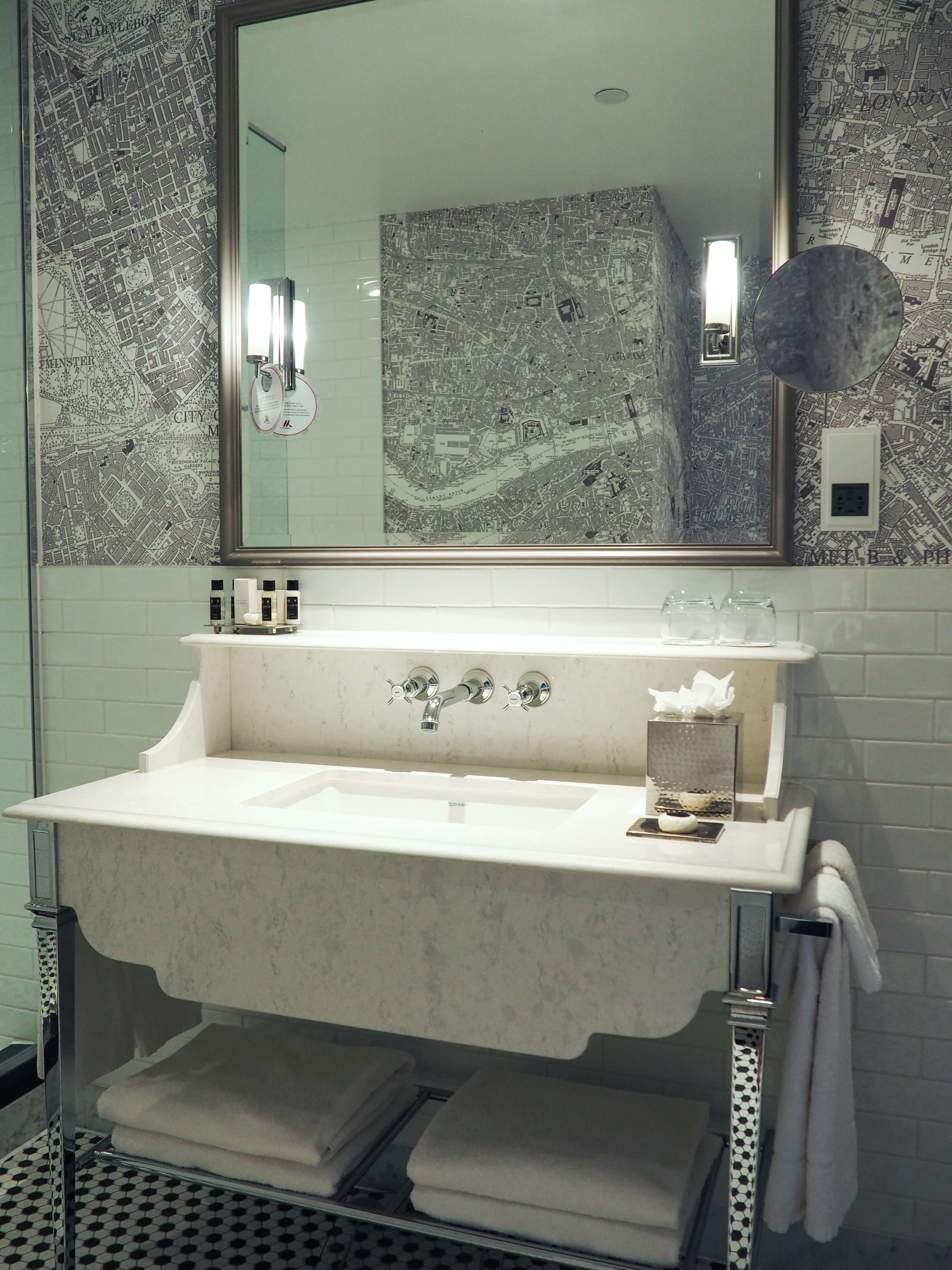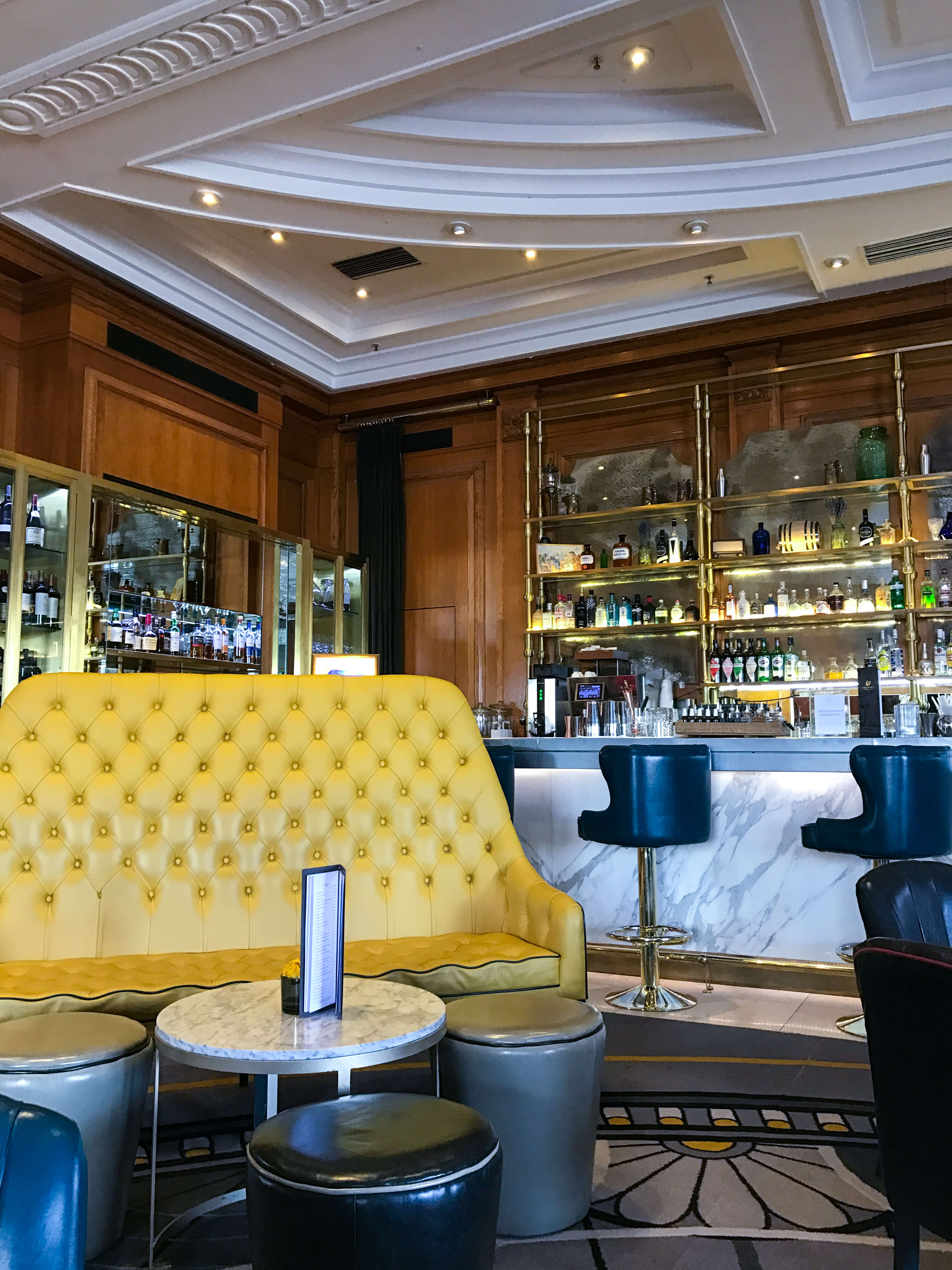 Recommended Eats
Aubaine - Lunch
A lovely French restaurant, boulangerie and patisserie with locations across London, including Kensington, Regent Street, and Broadgate Circle. The vibe is relaxed yet sophisticated, and the food is simple yet really good.
Comptoir Libanais - Lunch
A Lebanese/Middle Eastern restaurant with locations across London (pictured). We went to the one in South Kensington which has a cute heated patio area outside if you're wanting to dine al fresco.
Dean Street Townhouse - Dinner
A Georgian-style sophisticated bar/restaurant in the heart of Soho that serves brunch, afternoon tea & dinner. The food is amazing with an emphasis on classic British dishes and comfort food, and the vibe is chic and romantic.
Bar O - Cocktails
A great bar on Wardour Street in Soho. It was actually one of the only places we could find that was open late on a Tuesday evening, but the comfy chairs, chandeliers, and cocktails make it a perfect place for a night out with the girls.
Freedom Bar - Cocktails/Club
Just across the road from Bar O you'll find Freedom Bar, a really cool gay bar/club with great cocktails (again with the cocktails!). We ended up partying here until about 4am and it was really kicking to say it was mid-week.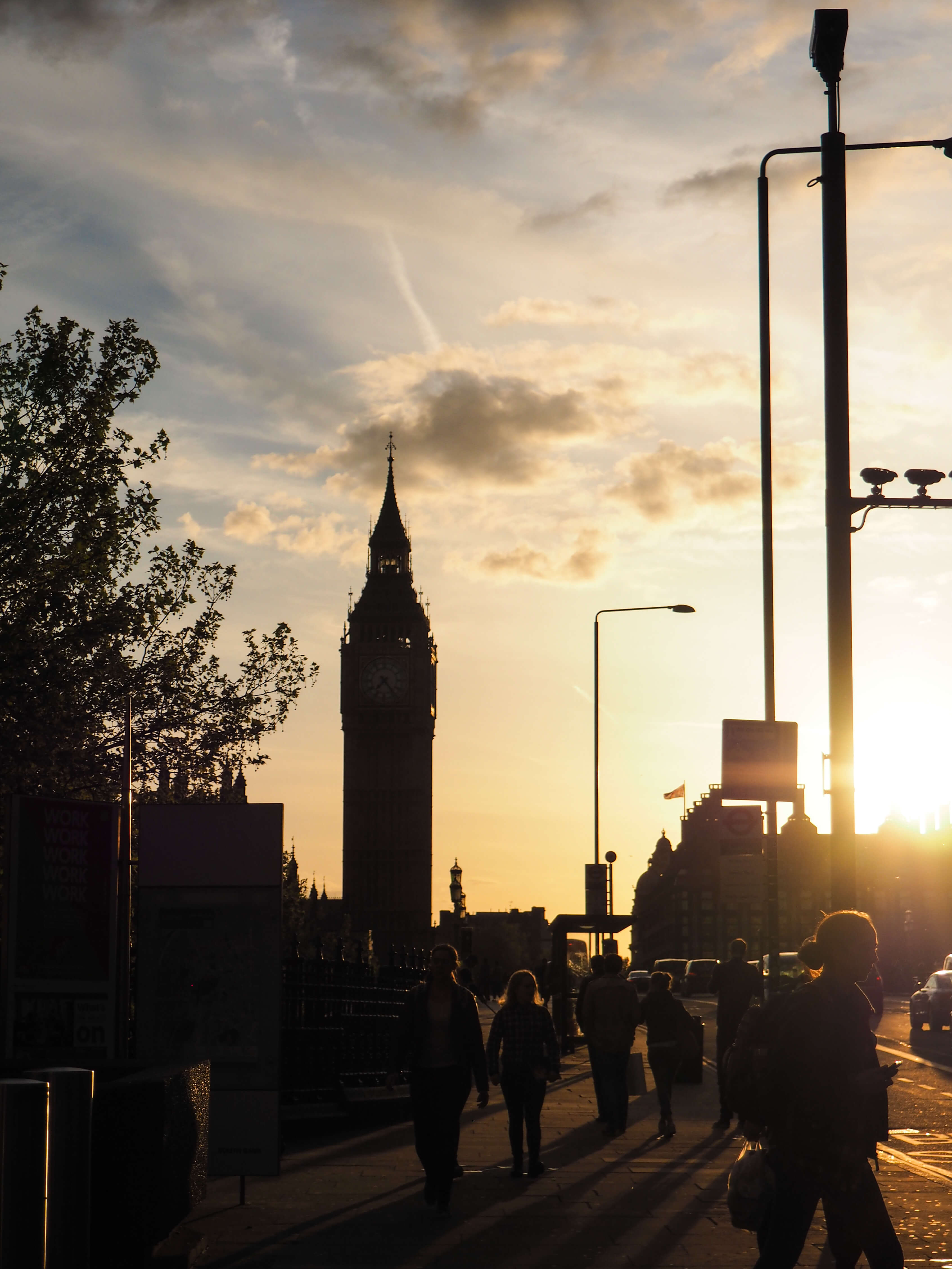 I couldn't have asked for a nicer birthday and it was made even more special by being able to spend it with my best friends. This has also made me want to organize a girl's weekend every time i'm back in England as it was SO much fun, and the luxury hotel made it that bit more special too!
If you're planning a girl's weekend in London hopefully this has given you a little inspiration and ideas of things to do, and if you want to know anything else drop me a comment below and i'll try to answer your questions. Don't forget to check out the vlog too 🙂
Partner
I want to say a huge thank you to our hotel partner, the London Marriott County Hall, for hosting us during our stay in London! All opinions and thoughts expressed are my own 🙂