Moving to Canada is one of the best decisions we've ever made and it's crazy that it's been 5 years since we first arrived in Vancouver! We moved from the UK in 2015, stayed for 3 years on the IEC Working Holiday Visa, and in 2018, we decided we weren't ready to leave just yet so we applied for permanent residency. We've had PR for over a year now and because I get so many questions about the process, I thought I'd put together this guide outlining how to move to Canada and secure the permanent residency visa.
Getting permanent residency in Canada can be quite a complex process depending on your situation and the route you go down. However, they've definitely made it easier in recent years and it's much easier to get PR in Canada than it is in places like the United States. The issue is that there's such a lack of information online and the government websites are quite confusing, so that's why I wanted to create this guide to give you some insight into how it all works and what to expect.
There are various visa avenues that you can take depending on your qualifications, skills and experience. The PR process involves a lot of paperwork, you need to be meticulous with details and ensure everything is hyper organised and correct when completing your application. However, Canada accepts a large number of PR applications each month so your chances of getting accepted are fairly high (if everything's done properly). You also have the option of hiring a lawyer or immigration specialist to help with your application if you don't want to complete it on your own.
I really hope you find this useful and it gives you a bit of direction if you're wondering how to move to Canada via the permanent residency route. We got our PR via the Express Entry program, so that will be my focus for this post. If you're a UK citizen looking to move to Canada temporarily, check out my post on the 2-year IEC Canadian Working Holiday visa. Please note that the visa process is ever-changing and although I know a lot about it, I'm not a qualified immigration expert. Please make sure to fact-check and do your own research as well. Let me know if you have any questions in the comment box, and good luck if you apply!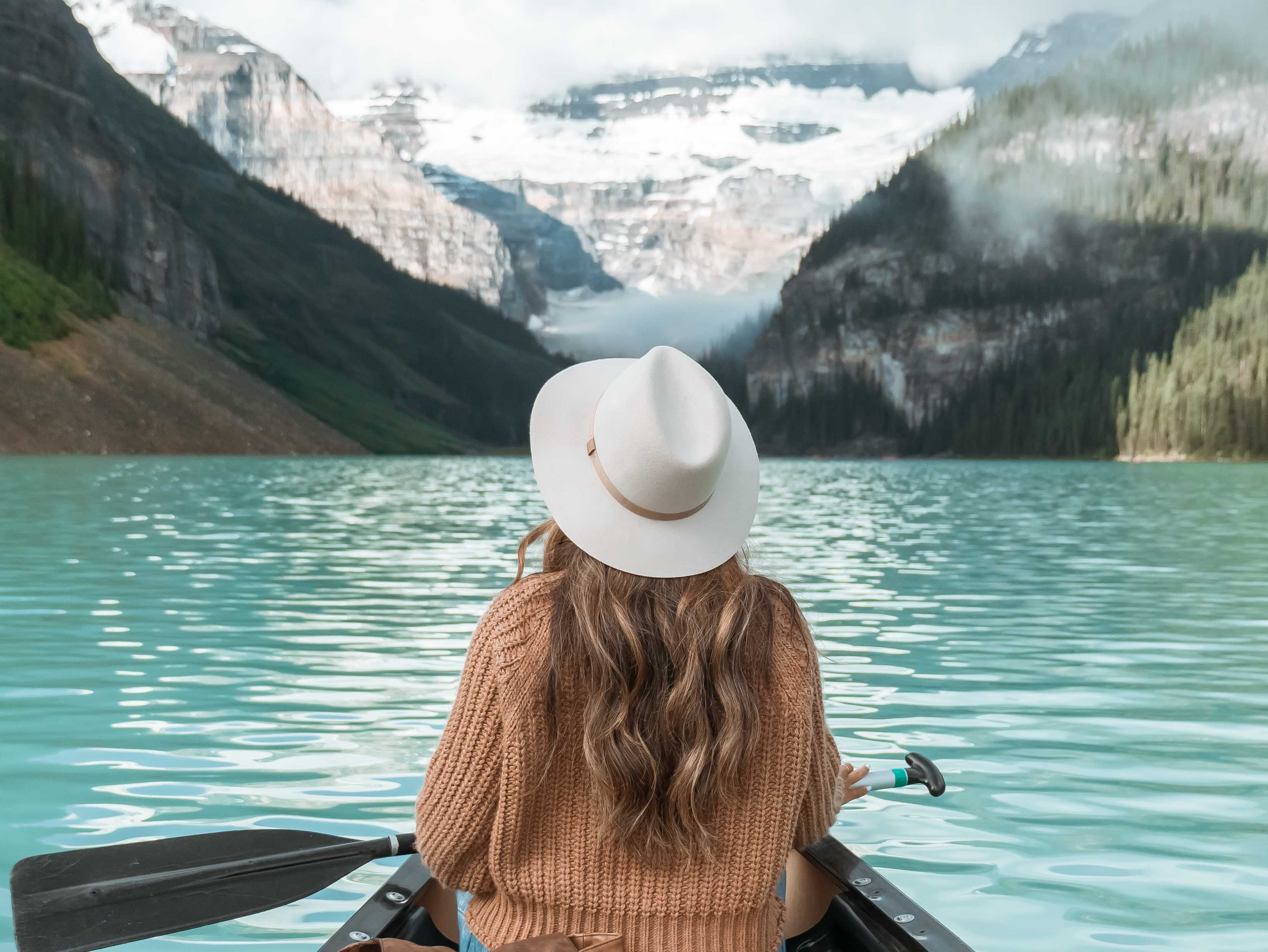 What is Permanent Residency?
If you have permanent residency (aka PR), it means that you've been given permanent residency status from the government and you're allowed to live and work in Canada long-term.
This is different to the IEC Working Holiday Visa. The IEC visa allows you to live and work in Canada for up to 2 years, however, you cannot extend the IEC visa. If you want to remain in Canada for longer, aside from getting a work permit (which allows you to work in Canada temporarily), permanent residency is your best option.
If you have permanent residency it means you can live in Canada permanently. However, your PR status isn't granted forever and may be taken away if you leave the country for an extended period of time. Your PR card needs renewing every 5 years, and in order to keep your PR status, you must have been in Canada for at least 730 days out of the last 5 years.
Does permanent residency mean you're a citizen of Canada?
No, permanent residency and citizenship are different. If you have PR, you are not a Canadian citizen.
However, you can apply for Canadian citizenship after you've lived in Canada as a permanent resident for at least 1095 days out of the 5 years before you apply. When you're a citizen, you can live in Canada indefinitely and you can get a Canadian passport. If you're in Canada on a student visa, a work pemit or an IEC visa, then you are considered a resident of Canada, but you are not a permanent resident.
Types of Visas for Permanent Residency in Canada
There are numerous different immigration routes available if you're looking to move to Canada permanently. In this post, I'm going to focus primarily on Express Entry as that's what I have the most experience with.
Other immigration visas include the Provincial Nominee Program, The Skilled Workers Program, Start-up Visa, and Caregivers Program. See here for more info about different types of PR visas.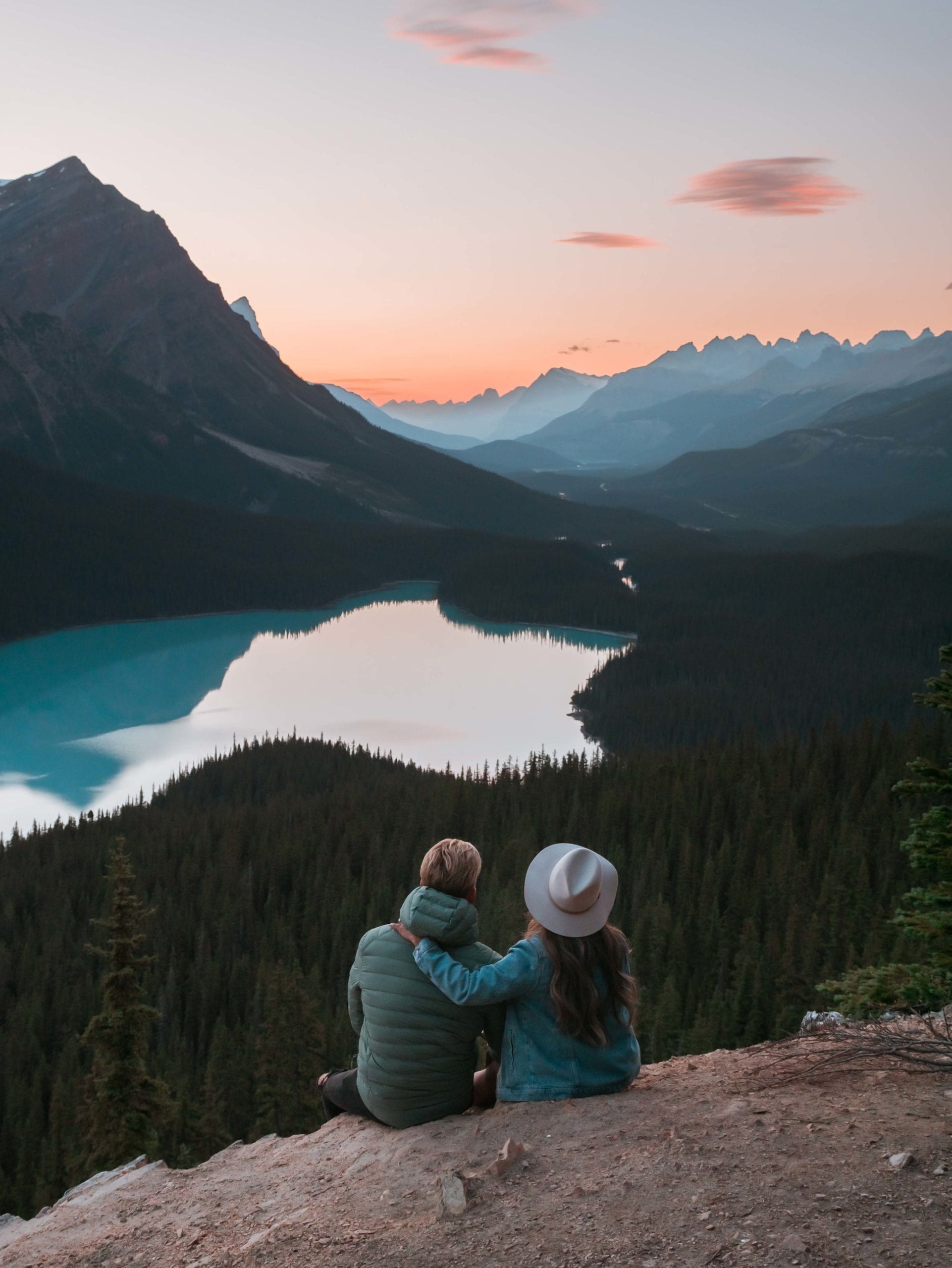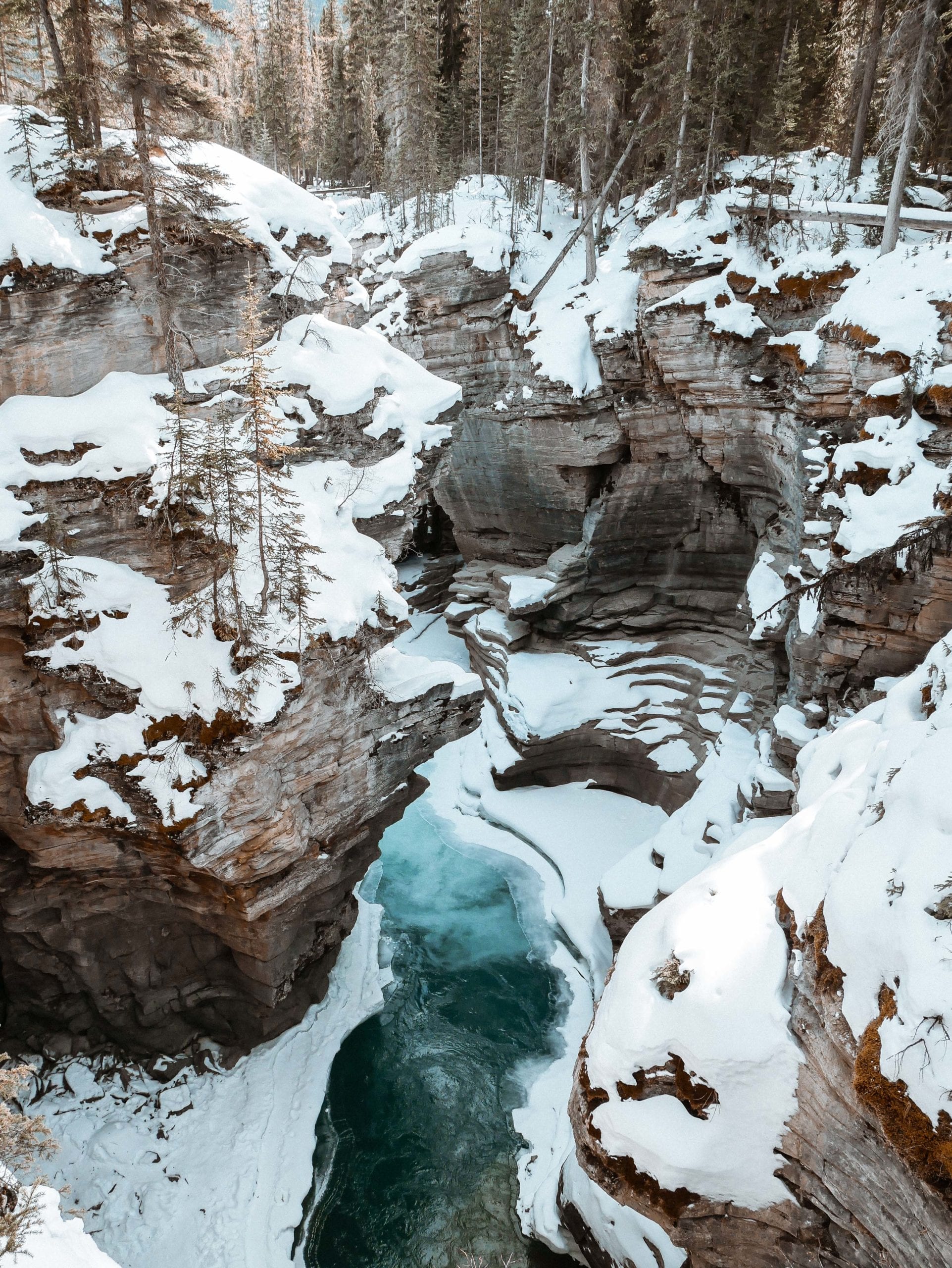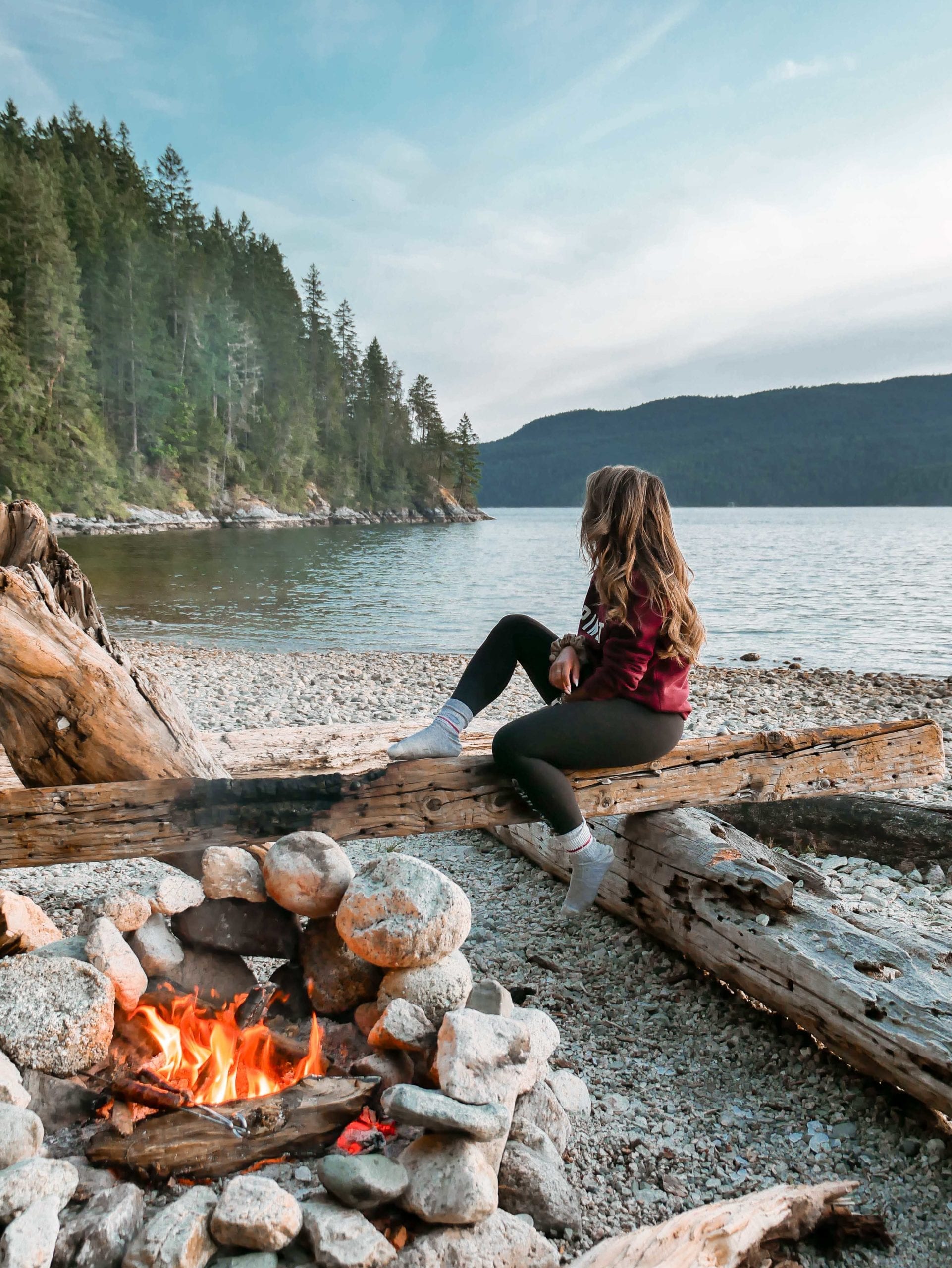 What Is Express Entry?
Express Entry is Canada's fast-track immigration program and it's designed to help skilled workers immigrate to Canada. Here are a few quick facts about Express Entry:
--------------------
Express Entry is for skilled workers who want to live and work in Canada.
It's open to all nationalities, however, you must take an approved language test in either English or French and meet the minimum language requirements in order to be eligible to apply.
You must be able to demonstrate you've had work experience in a skilled occupation in the last 10 years. Your occupation must fall under the NOC codes and your occuption must be classified as skilled. For Express Entry, your work must fall under skill type 0, A or B.
It is a points-based visa program. Your eligibility is dependent on factors like skills, work experience, education, language ability, and age. You accumulate points based on these factors and you must meet the minimum number of points to be eligible for the program.
You're scored out of 1200. The minimum score that they accept varies each month. The minimum usually sits between 350-450 points but it changes regularly.
It can take anywhere between 6 months to 1.5+ years to complete your full PR application depending how quickly you get selected from the pool. You are also not guaranteed a visa and your application can be rejected if you aren't an eligible candidate or there are errors in your application.
You don't necessarily need a job offer in order to apply, but you will be allocated more points if you do.
You don't need to have lived or worked in Canada in order to apply, but you will be allocated more points if you have Canadian work experience.
The Express Entry visa application costs $1040 CAD per person. This excludes the cost of hiring an immigration specialist to help with your application or the cost of applying for additional programs (such as PNP).
There are 2 main stages to the application. Stage 1 involves submitting your details and entering the eligibility pool. While in the pool, you will be ranked against other candidates based on your score. Stage 2 involves being selected from the pool and invited to submit your PR application. You pay your $1040 fee at stage 2 when you submit your application.
If you're married or common-law, you will apply as a couple. You can also apply as a family with your children.
The process involves a lot of paperwork and you must answer everything truthfully and accurately. It's a strict process with various deadlines in place when you complete the application. Your application can get refused if it isn't completed correctly. If you lie on your application, you could get banned for applying for PR in future.
Express Entry is not the only visa route. There are others that you can explore. See the list here.
How do you calculate your points for Express Entry?
If you haven't already, I suggest you start by calculating your CRS score. Your score is important as it determines your eligibility for the Express Entry program. So, it's good to know your rough score before you start the process to verify whether you'll have enough points. You'll be scored out of 1200.
The minimum score needed to apply varies each month, however it hovers between 350-450. For example, in October 2019, the lowest CRS score accepted was 357, whereas in January 2020 the lowest CRS score accepted was 457. Candidates are invited to apply every month. See this page for more info on rounds of invitations.
If you're married or you have a common-law partner (living together for at least 1 year, that you can prove), one of you must be the principal applicant. The partner with the most amount of points should be the principal applicant. You actually get points deducted for applying with a spouse/partner, however, your spouse/partner can also contribute a small number of points depending on their age, education, experience, languages etc.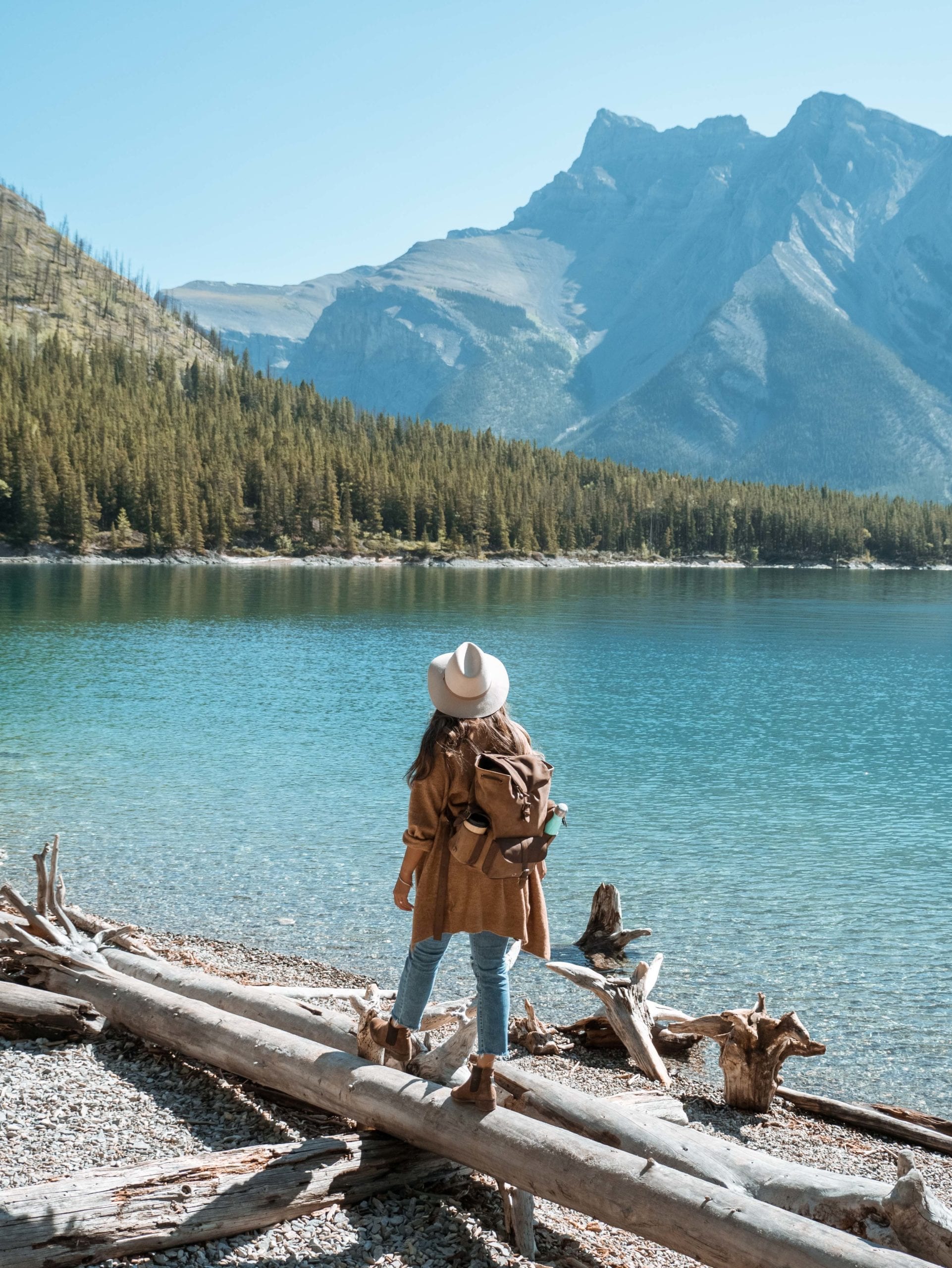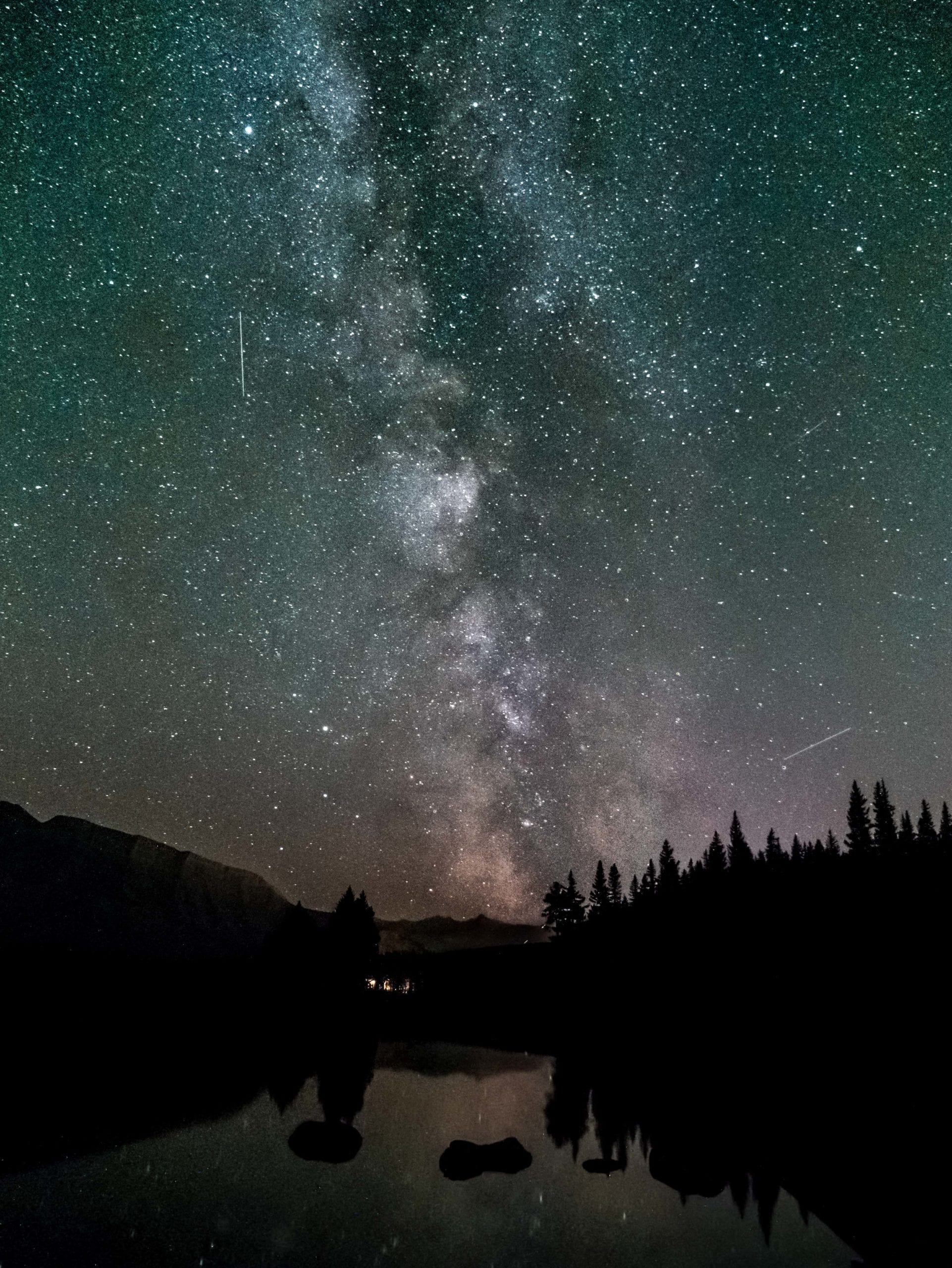 A brief overview of Express Entry:
1) Take an approved language test in either English or French. You need the results from your test in order to fill out the Express Entry eligibility questionnaire, so this must be done before you start the process.
2) Fill out the eligibility questionnaire to determine if you can apply. If you are eligible, you will be given a reference code which you use to create your Express Entry profile.
3) Create your Express Entry profile and calculate your CSR score.
4) Enter the pool with the other applicants and wait to receive your Invitation to Apply for PR.
5) If you receive your Invitation to Apply, you then begin your official PR application. You have 60 days to submit it.
6) Gather all of your required documents and pay the PR application fee ($1040) and biometrics fee ($85).
7) Submit your PR application.
8) After you submit your application, you'll be sent a letter instructing you to give biometrics and where to go. You have 30 days to get your biometrics taken and you must do it in-person at a service centre. More info here.
9) If your existing visa is going to run out, you can apply for a Bridging Visa (BOWP), a temporary work visa that will allow you to remain in Canada and work while you await a decision on your PR.
10) Submit any additional documents or info if needed.
11) If your application is successful, you will be notified and will receive accompanying documents and must then activate your visa via an interview or by crossing the border and re-entering the country.
12) Wait up to 60 days to receive your PR card and everything is complete!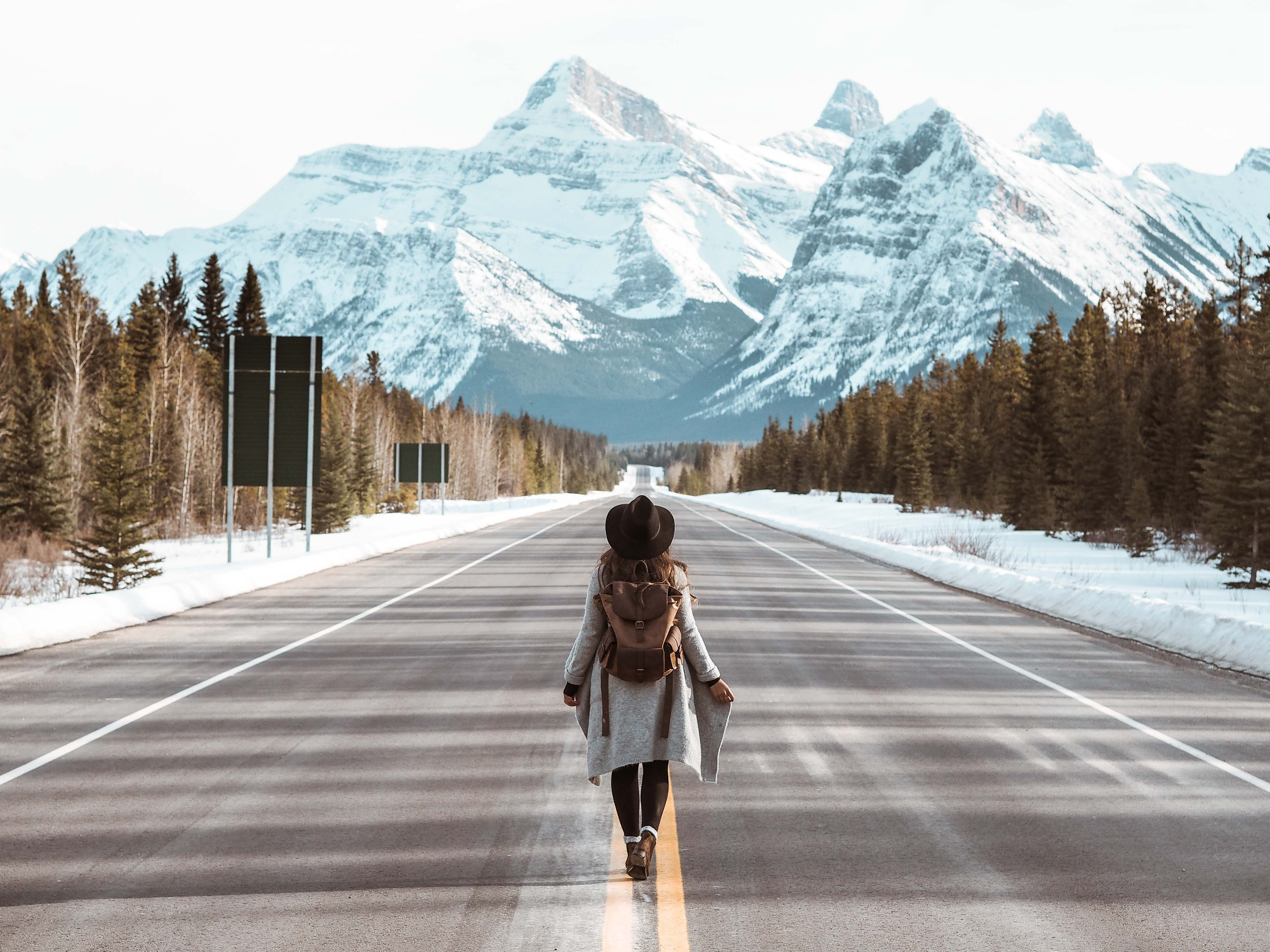 You need your English Test results in order to fill in the eligibility questionnaire
In order to apply for permanent residency in Canada, you first need to complete an English or French language test. It isn't made clear on the government websites, but you actually need to take your language test before you fill out the eligibility questionnaire, because you need to input your test results to determine eligibility.
Question 2 on the eligibility questionnaire asks which language test you've taken, the date of your test and your test results. If you select the option of "No English Test", you will be deemed ineligible and won't be able to get a personal reference code. This is needed to create your Express Entry profile.
Your language test is completed in a test centre (you can do it in Canada or in other countries). Your test results are valid for 2 years, so if you're considering starting the PR process in the foreseeable future, do this first. It might take a few weeks to find a test date that works for your schedule and it's better to do it in advance if you can, as you can't get started on your application without it.
Provincial Nomination Program (PNP)
You might come across something called the Provincial Nomination Program (PNP). It's a program for workers who have the skills, education and work experience to contribute to the economy in a specific province and who want to become permanent residents.
For the Express Entry stream of the PNP, you need to have the support of your employer and they essentially vouch for you and that your skills are in demand to meet the needs of the economy. Your employer must fulfill certain responsibilities and requirements to support your application and must meet a certain criteria in order to be eligible.
The benefit of applying for the Provincial Nominee Program is that it can secure you 600 additional points for your Express Entry application. It's essentially an add-on that you can apply for as part of your Express Entry.
Your employer must meet a certain critera, and they must make you a full-time, indeterminate job offer, have a history of good workplace practises, sign an employer declaration, meet labour recruitment requirements, offer you a wage in line with industry standard, and they must complete certain documents for your application. To find out more information about the employer requirements in British Columbia, click here. Each province is slightly different, so follow this link to select your province.
We applied for the British Columbia PNP through Matt's employer and it increased our total CRS score to around 1150. Because of this, we were accepted for Express Entry really quickly and our chances of getting accepted were high.
Proof of funds
If you're invited to apply for PR, you need to have sufficient funds and be able to show that you have enough money to settle in Canada. The amount of money that you need varies according to the size of your family. This chart will give you a guideline.
You do not need to show proof of funds if you're applying under the Canadian Experience Class, or, you're authorised to work in Canada and you have a valid job offer.
If you do need to show proof of funds, the money must be readily available and you must be able to use this money to pay for your cost of living. You must be able to prove you can legally access the money and get official letters from your bank with proof.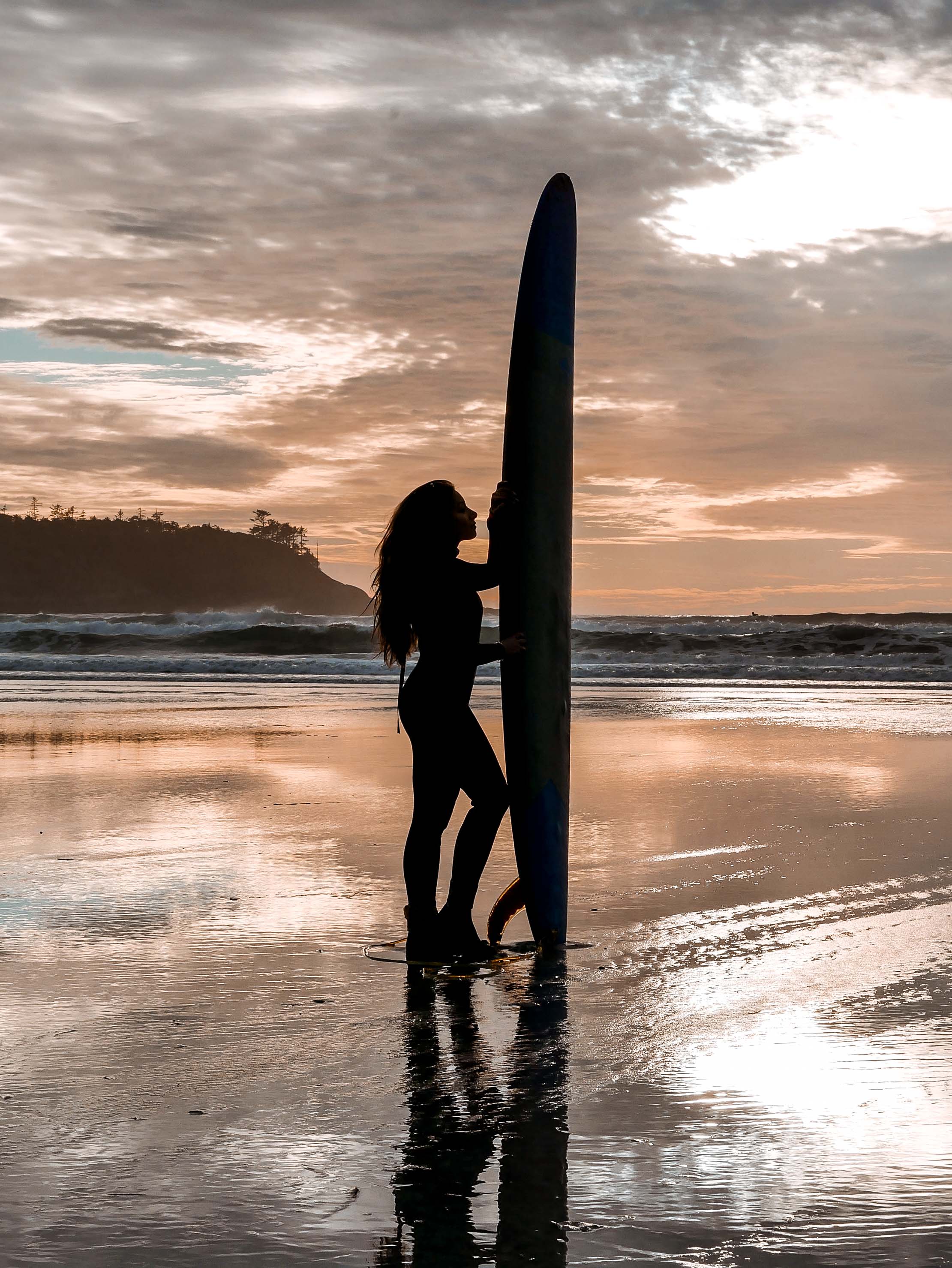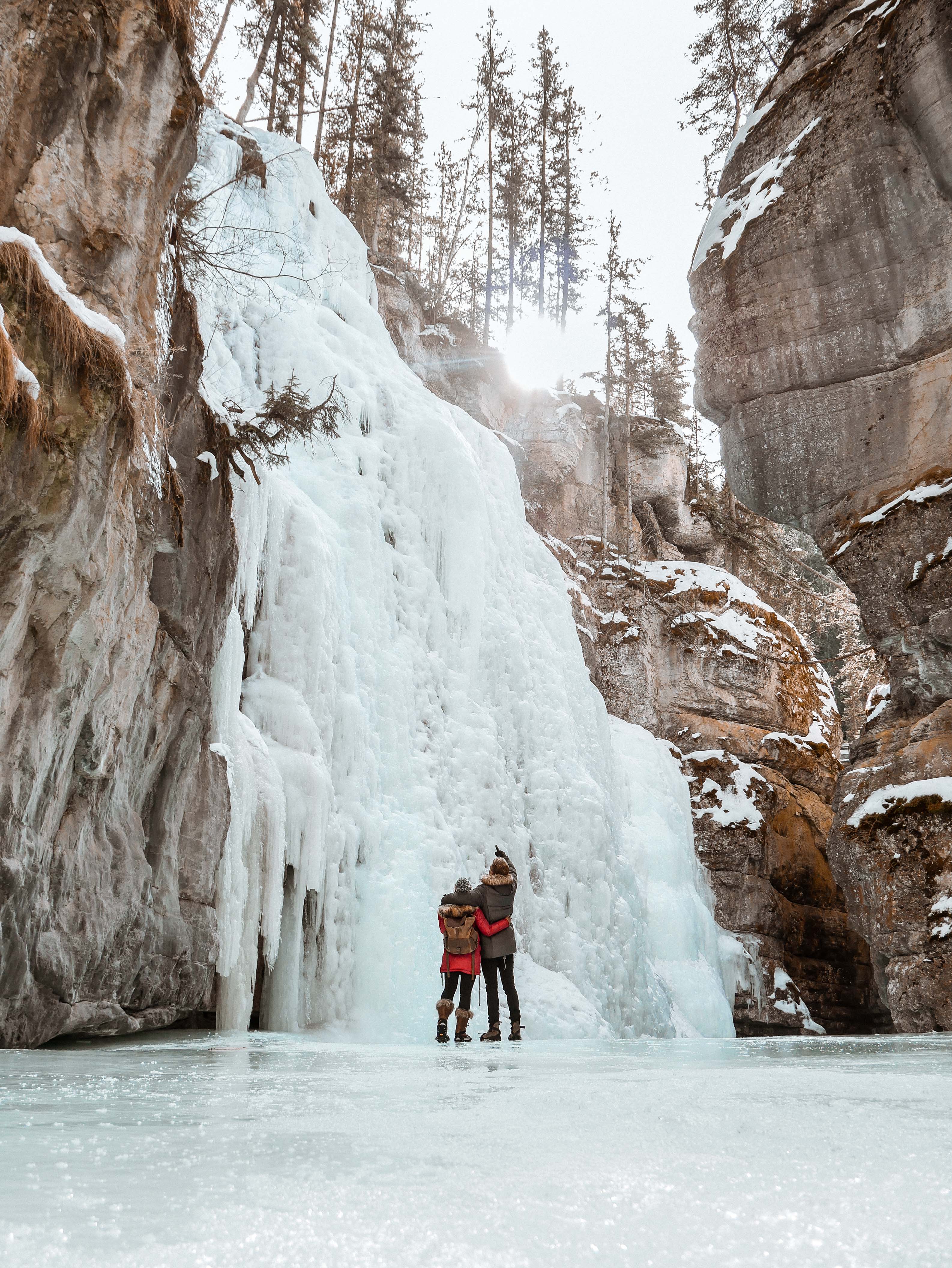 How to Move to Canada: Common FAQs
How much does express entry cost?
Fee for your application: $1040 CAD
Fee to include your spouse/partner: $1040 CAD
Fee to include a dependent child: $150
The $1040 fee includes the processing fee ($550) and right of permanent residency fee ($490)
How long does the Express Entry process take?
All in all, I would allow around 9-15 months to complete the whole PR process (including submitting everything and waiting for approval). Allow 1-2 months to do things your English test, get your police checks and gather your documents and try to do this as far in advance as possible. Keep in mind you may be in the pool for a few months before you get your ITA depending how many points you have.
If you apply for other programs such as the PNP, this will take extra time. You have 60 days to complete your actual PR application, and processing time is usually around 6 months from when you submit it. If your IEC or work visa is going to run out and you've already submitted your PR application, you can apply for a Bridging Visa (BOWP) which is a temporary work visa so that you don't have to leave the country while you're waiting for it to get processed.
Keep in mind this is just a guideline and each application processing time may vary, so try to allow as much time as possible and remember every application is different.
What is a language test?
In order to be eligible for Express Entry, you must prove your English or French language ability with an approved language test. You must get the minimum results required by the program and include your results when you complete your Express Entry profile. You will be tested on your writing, reading, listening and speaking. The approved English tests are CELPIP and IELTS. The CELPIP test costs $280. Your test results will be valid for 2 years. You need to take your test and have your results before you can create an Express Entry profile.
Should you get the IEC Working Holiday visa before applying for PR?
Not necessarily, this is totally up to you. Personally, I think before you go ahead and apply for permanent residency in Canada, it's a good idea to live here and see whether you like it. And coming here on your IEC Working Holiday visa is an easy way to do that. The IEC visa is easier and cheaper to get, and it allows you to live in Canada for 2 years to sample life and see how you like it. It would also allow you to gain work experience in Canada, as Canadian work experience contributes additional points to your CRS score.
However, if you don't meet the eligibility requirements for the IEC Working Holiday visa (for example, if you're over 31), then permanent pesidency may be your best option if you want to live and work in Canada long-term and perhaps you may want to simply visit on holiday on a tourist visa to sample what it's like living here.
Should you hire a lawyer/immigration specialist?
Some people choose to do the paperwork themselves, while others decide to hire help - it's really up to you. We hired an immigration specialist to help with our application and I'm glad we did. It was definitely an investment, however, it gave us total peace of mind that our application would be completed correctly. They introduced us to other routes to get more points (which we wouldn't have otherwise known) and they made everything so easy.
The immigration specialist we used was PM Immigration, I highly highly recommend them and Jenny and the team were amazing throughout. They offer various different packages, ranging from full service application handling, to initial consultations, to one-time document checking services before you send off your application. We only had 1 in-person meeting with them and the rest was done via email, so you could go with them even if you don't live in Vancouver or Whistler.
At the least, I recommend booking a consultation with PM Immigration or another specialist to get a professional opinion on the best visa route for you, how many points you would have and to answer any questions. Whether you hire a specialist or not is totally your call. The process can be quite stressful and I personally liked having a professional to handle the whole thing so we had assurance that we'd get our application approved.
How much does a lawyer cost?
Fees can vary. To give you an idea, the fee for our lawyer to handle the Express Entry application was roughly $4000 CAD. This did not include the Express Entry fee and it did not include the fee for applying for the BC PNP program.
From my research this is a fairly standard price. Most companies allow you to pay in installments. Consultation fees are usually around $150. This entails a meeting with the consultant (in person or over skype) to ascertain your situation and work out what is the best route for you. We did this and it was very useful to understand how many points we'd have and have our questions answered.
Immigration specialists often offer document-checking services too, where you send in your application before you submit it and they check for errors/inconsistencies. If you want to complete the application yourself but you want peace of mind that everything's done correctly, I highly recommend doing this and it's very affordable.
Make sure to do your homework if you hire a company to help you - there are a lot of shoddy companies out there so a recommendation from someone who's already used them is the best way to go. PM Immigration was recommended to us by a friend and I'm happy to recommend them too.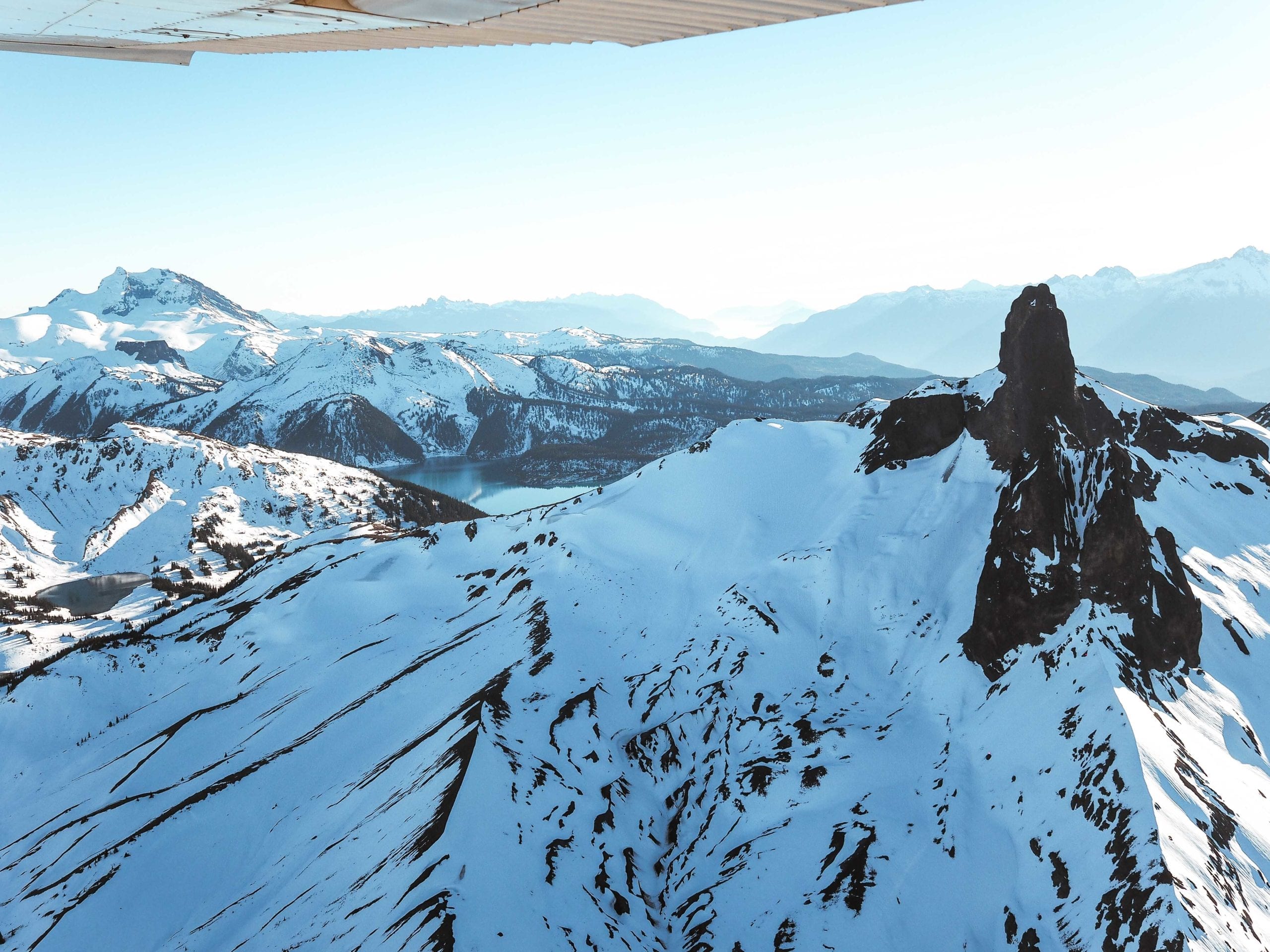 How To Move To Canada: GLOSSARY
An explanation of some of the terms you might come across when applying for permanent residency in Canada!
CRS Score
The CRS (Comprehensive Ranking System) is a points-based system that's used to assess and score your profile. Your profile will be ranked in the Express Entry pool based on your points.
Principal Applicant
If you apply with your spouse/partner or with your family, you need to have a "principal" applicant. If you're applying as a couple, it makes sense for the individual with the most amount of points to be the principle applicant.
IEC Visa
A Working Holiday visa program that allows UK citizens aged 18-31 to live and work in Canada for up to 2 years.
National Occupational Classification (NOC)
A list of all the occuptions in the Canadian labour market and a system used to classify jobs. Jobs are divided into Skill Type 0, A, B, C and D. You will need to determine what skill type your current/previous occupation falls under for your application. More info here.
Invitation to Apply (ITA)
When your Express Entry profile is selected from the pool, you are sent an Invitation to Apply. This then allows you to submit your online PR application.
Provincial Nominee Program (PNP)
The Provincial Nominee Program is a program that allows Canadian provinces to nominate individuals who wish to permanently immigrate to Canada. Each province and territory has its own PNP and candidates that receive nomination from the province and who are applying for Express Entry can score an additional 600 CRS points.
Labour Market Impact Assessment (LMIA)
A document that an employer in Canada must get before hiring a foreign worker. A positive LMIA shows that you need a foreign worker to fill the job and that no Canadian worker can fill the position.
Port of Entry
A place where you can enter Canada, such as an airport, land or marine border crossing.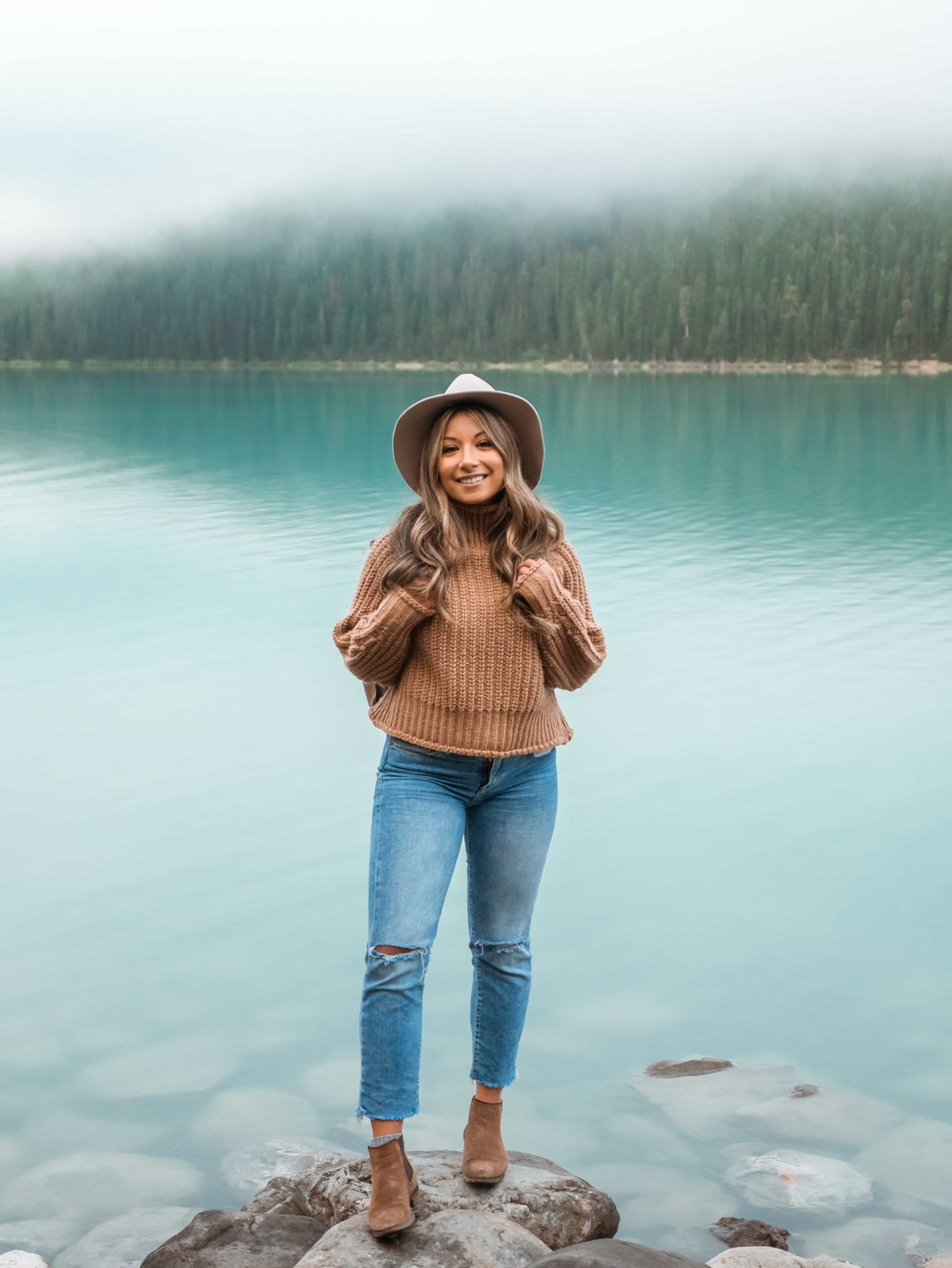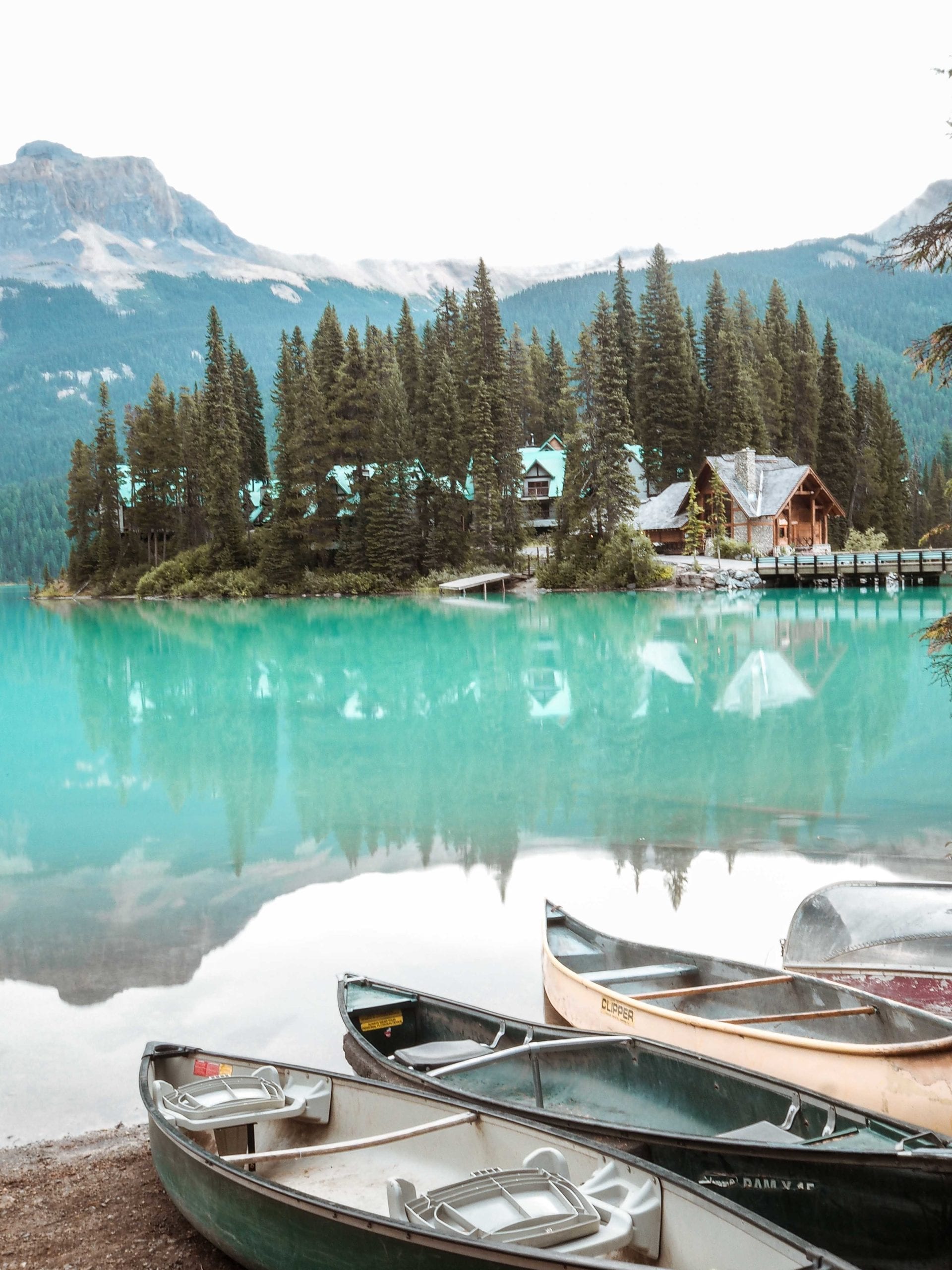 I really hope you've found this useful if you're wondering how to move to Canada and the best route for permanent residency! Check out my other Moving to Canada posts for more info and tips on living here and moving abroad, and follow along on Instagram to see what it's like in Vancouver!