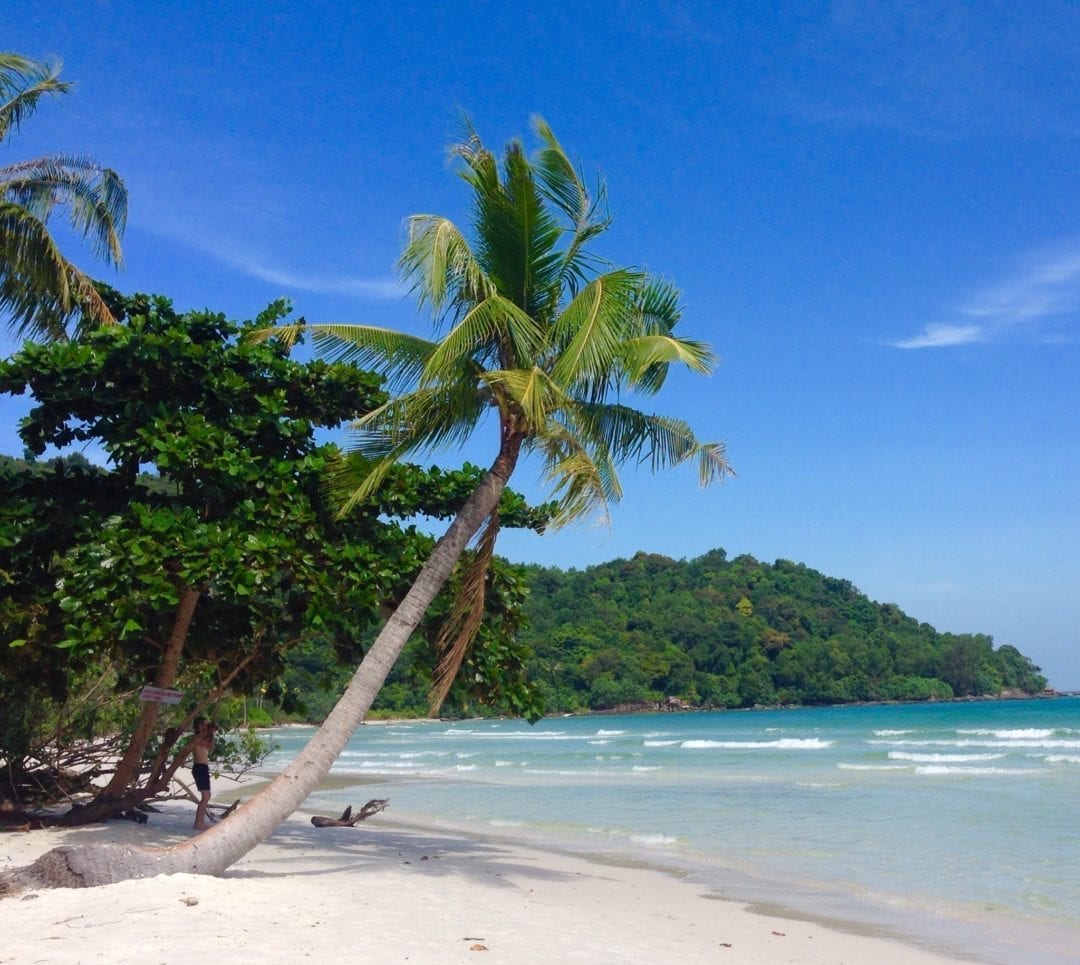 You can get from Phu Quoc to Cambodia (Sihanoukville) by crossing the border at Ha Tien, on the coast of Southern Vietnam. Allocate a whole day of travel to get from Phu Quoc to Sihanoukville in Cambodia as there's a lot of waiting around involved, particularly at the border. If you're travelling to Kampot or Kep, this takes 1-2 hours less than travelling to Sihanoukville, but the journey will be the same as Sihanoukville is the final destination.
Price
$18 USD altogether
Journey Times
7:30 am– 4 pm / 12:30 pm – 7:30 pm
Transport
Bus & Ferry
Tip
If possible, travel at at 7:30 am rather than 12:30 pm We set off from Phu Quoc on the early ferry and didn't arrive in Sihanoukville until around 8 pm - a 13 hour journey!!! You can spend a couple of hours waiting around at the border (even if your visa's already sorted) so anticipate it taking longer than you think. Take loads of snacks and water with you. Drivers will try to cram as many people into the bus as possible, and the conditions aren't exactly luxurious, so expect to be a little uncomfortable!
Safety tip
When you're at the border crossing, keep all valuables with you. Although your van will wait for you at the other side, you don't want to leave anything in the van that's easily snatchable. I have a Berghaus Jalan rucksack with a zip-off day sac, and when we returned to the van the day sac had been unzipped, as someone had attempted to take it off. Fortunately, the zip got stuck so it couldn't be removed, but from then on I made sure to lock the main bag and day bag together with a metal tie, just to be safe.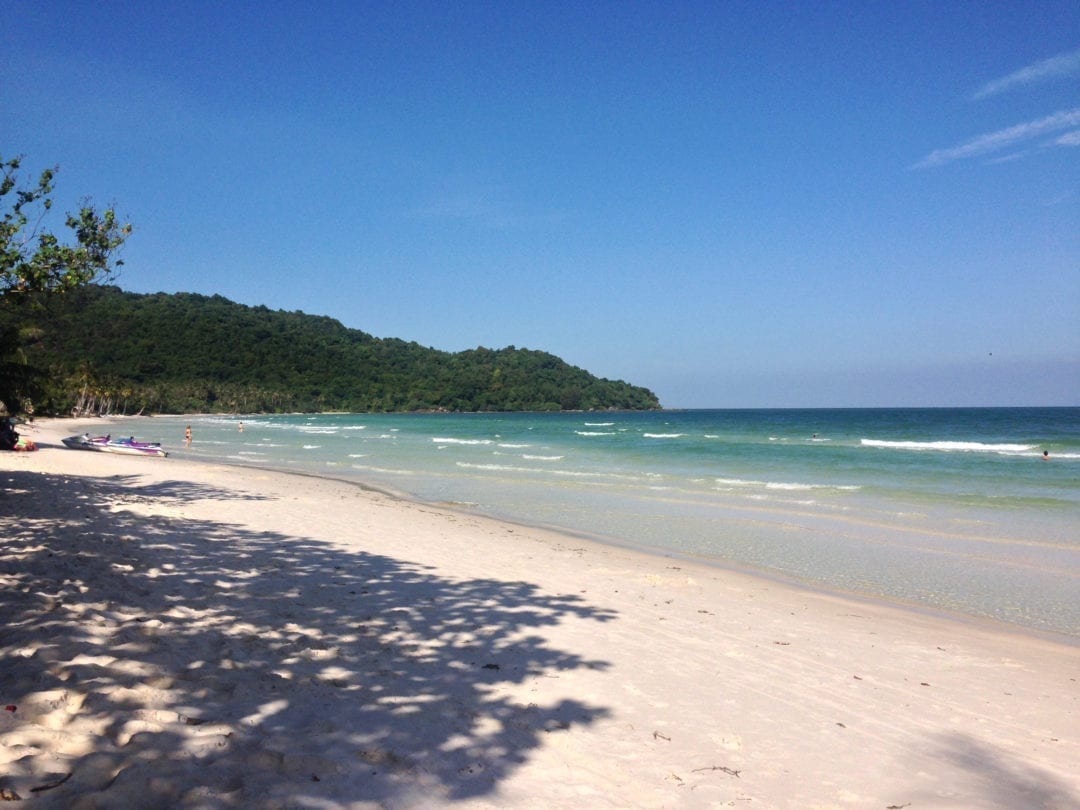 How to get a Cambodian Visa
You can organise your Cambodian Visa upon arrival at the port in Ha Tien. Make sure you carry spare passport photos with you too, as you need them for the visa and it's pretty hard to find photos in Ha Tien town.
Price
$35-$37 US dollars, depending on the fee from tour operator.
Where
You can get your Cambodia visa at one of the tour operators in Ha Tien. The bus will take you to Ha Tien centre, so your operator can organise the visa for you whilst you wait for your connecting bus to Sihanoukville. You'll have to hang around for 2-3 hours between buses so you'll have plenty of time.