Festive party season is coming up and one of the questions undoubtedly going through your head is what to wear!
Office parties, in particular, can be slightly more difficult to dress for as you want to strike a balance between Christmassy and dolled up, yet still office-appropriate and nothing too risqué. One thing for sure is that the holiday season definitely grants a little sparkle, so a simple outfit can easily be dressed up with the right accessories.
I was recently tasked by Le Chateau to style one of their classic wide-leg trousers for their holiday office party style email newsletter. For the look, I decided to opt for a feminine, sophisticated, yet sparkly outfit.
The satin high-neck top and black trousers are smart enough to wear in the daytime, and you can easily dress them up for the evening with some high-shine accessories and a pair of glittery shoes. I love these shoes as they're so perfect for the holiday season, and I think they look fab paired with these trousers. The black clutch is a classic that can be worn for any occasion, and the jewellery adds a touch of glamour. The top tucked into the trousers gives a streamlined yet hourglass shape, and the dressy accessories easily take your look from day to night without an outfit change. Black trousers are such a staple piece for your office wardrobe, and it's one of those items that can be paired with pretty much anything. Personally, I think the wide leg creates a very structured yet polished look, and the shoes just add a nice bit of festive sparkle.
What do you guys think of this look, and what will your holiday office party style be this season?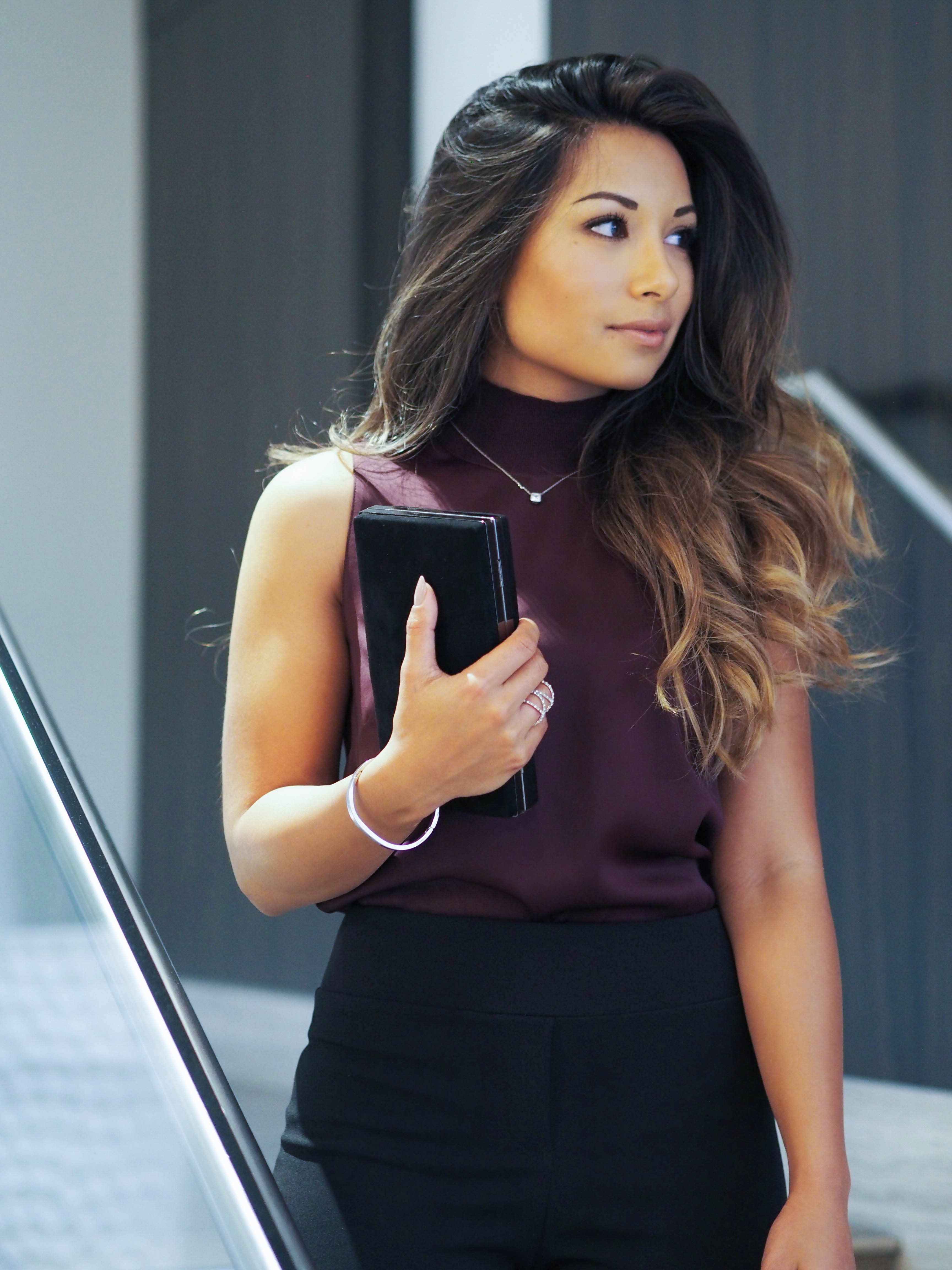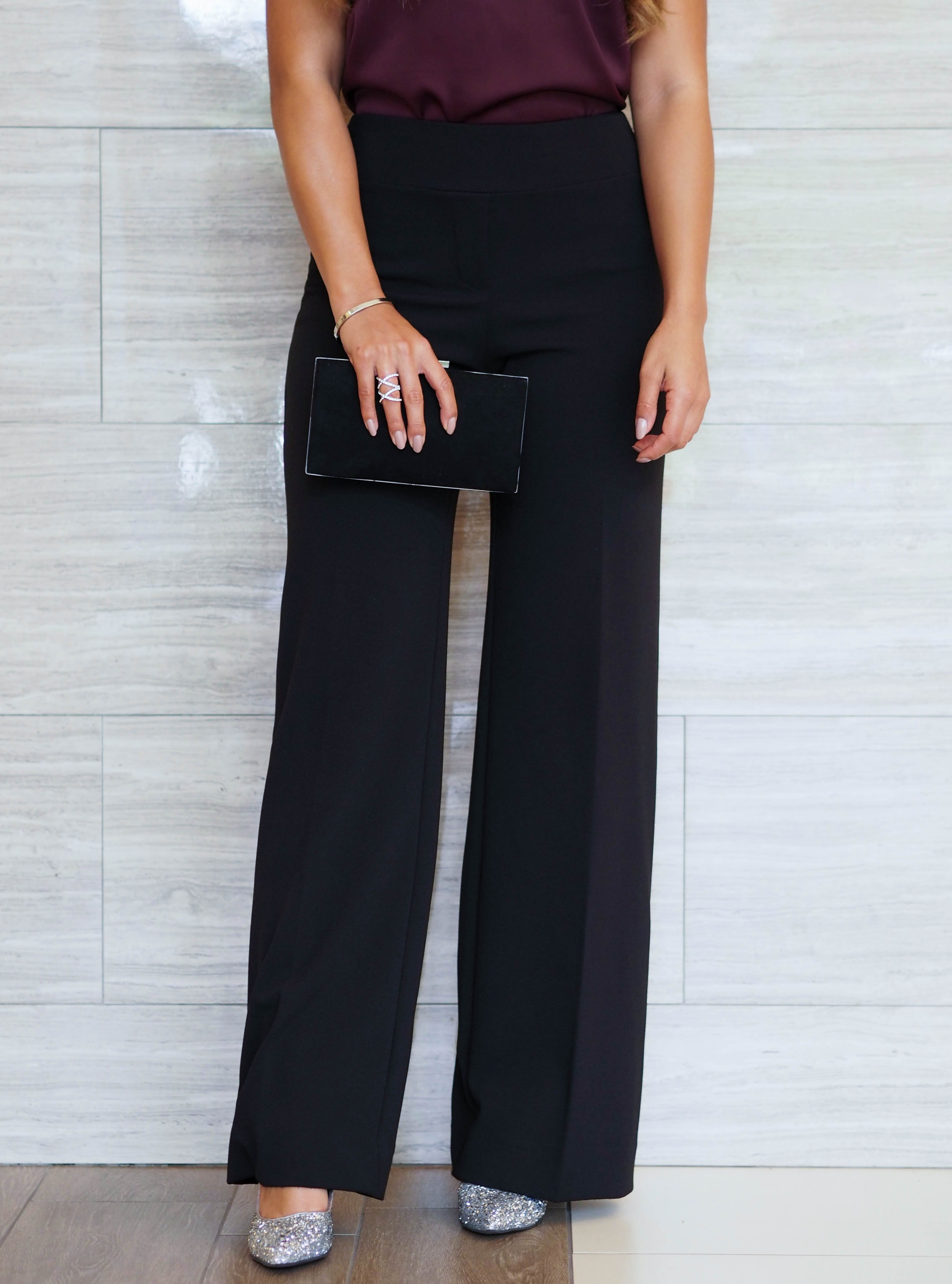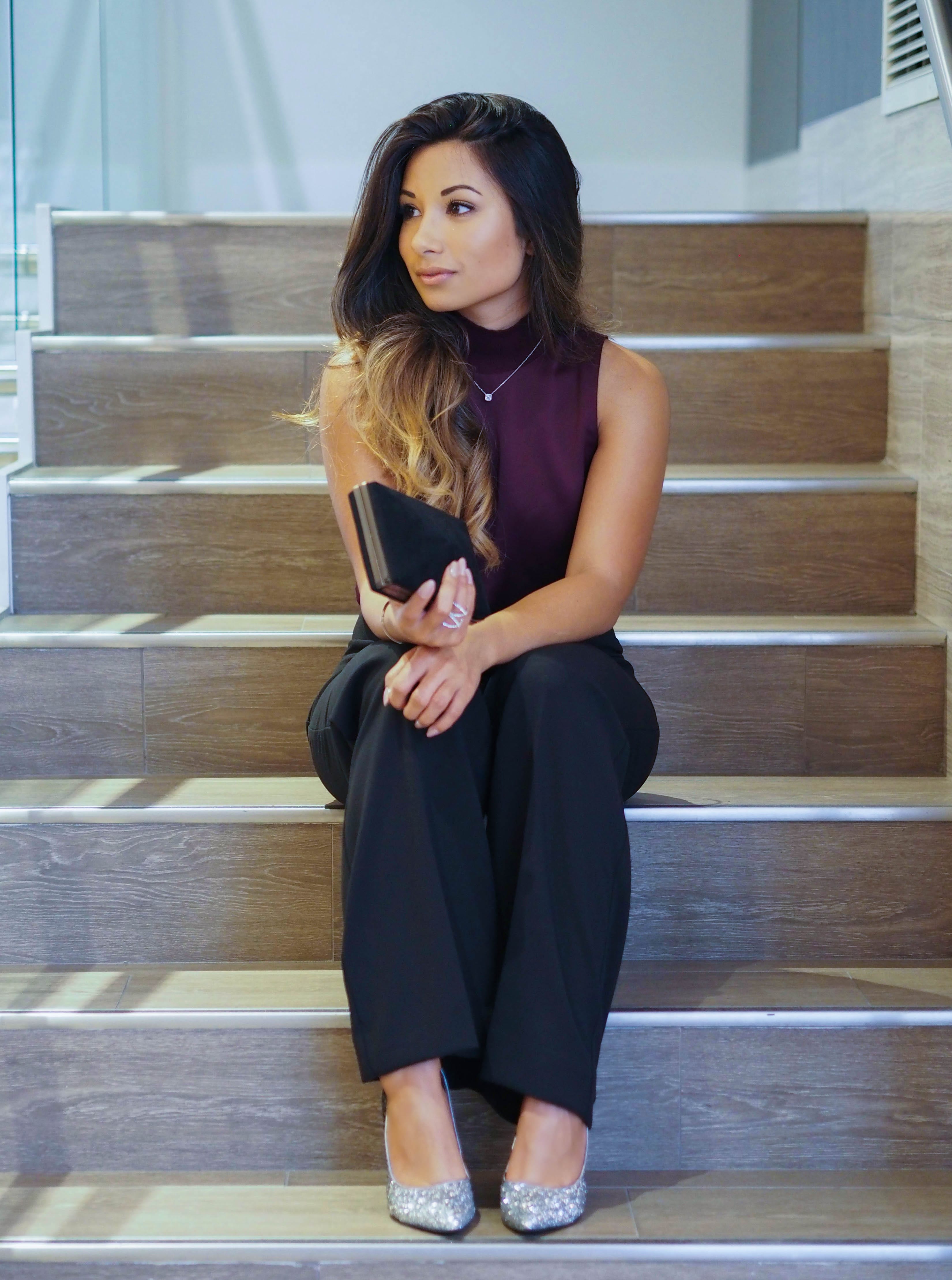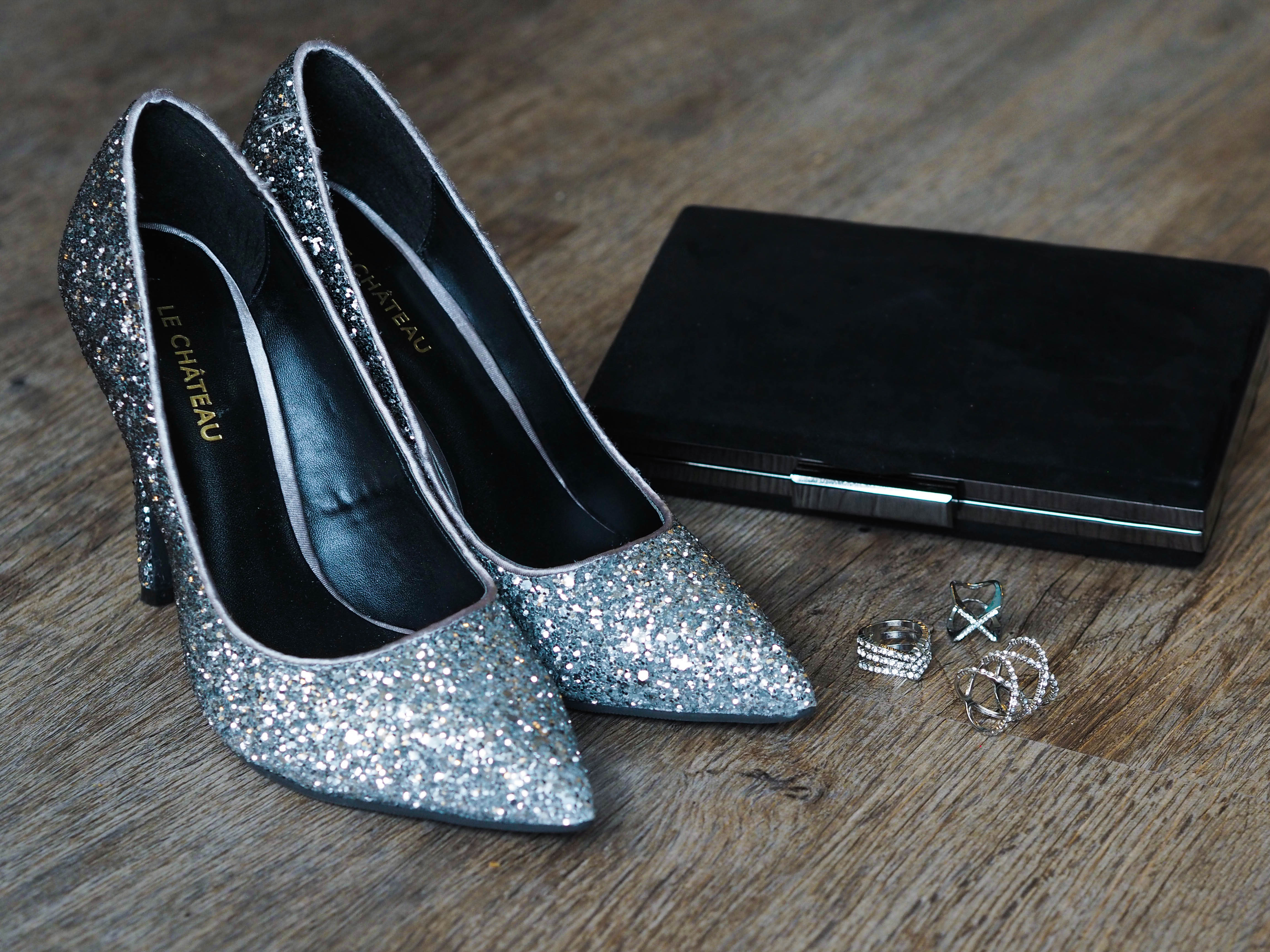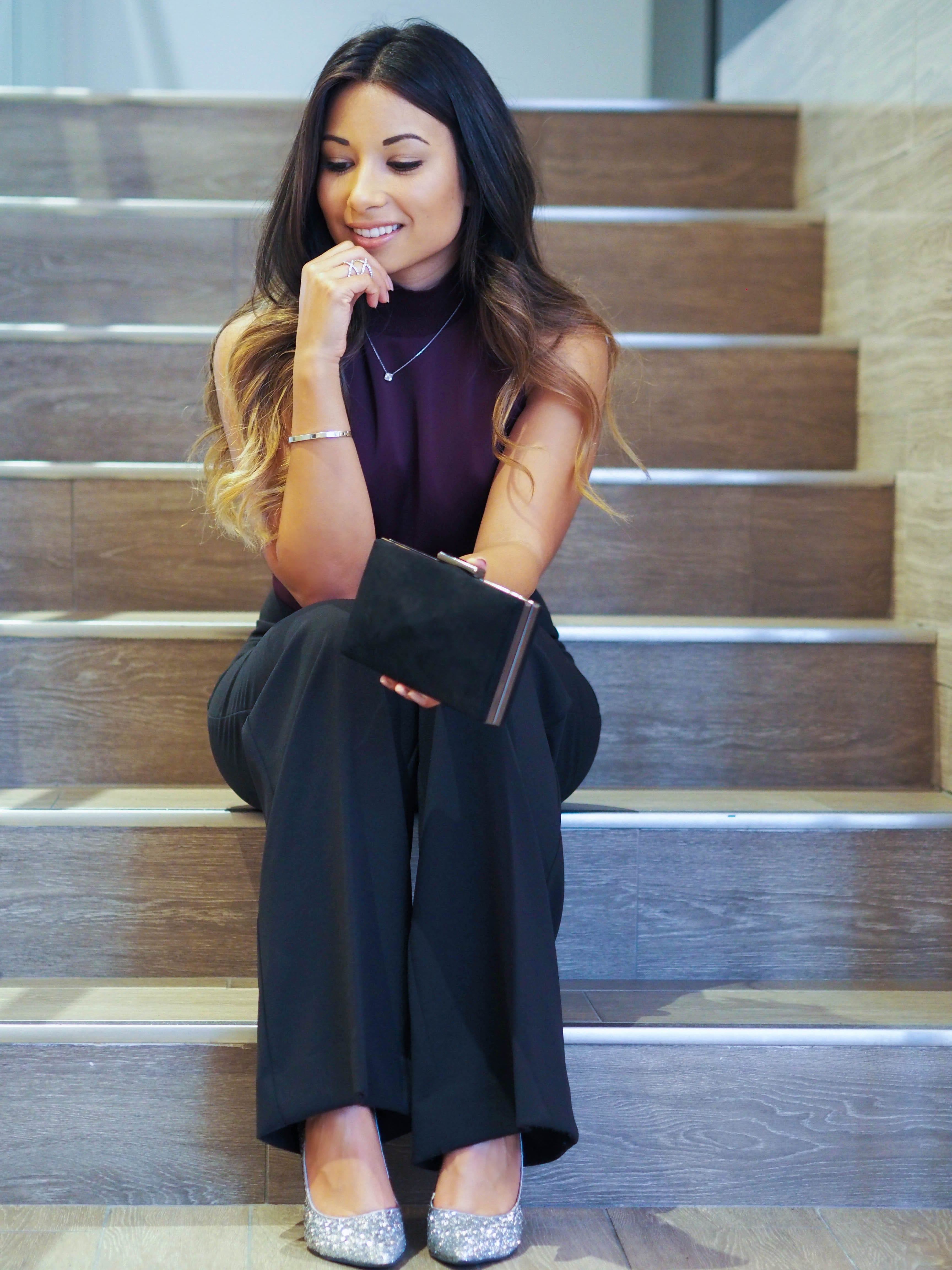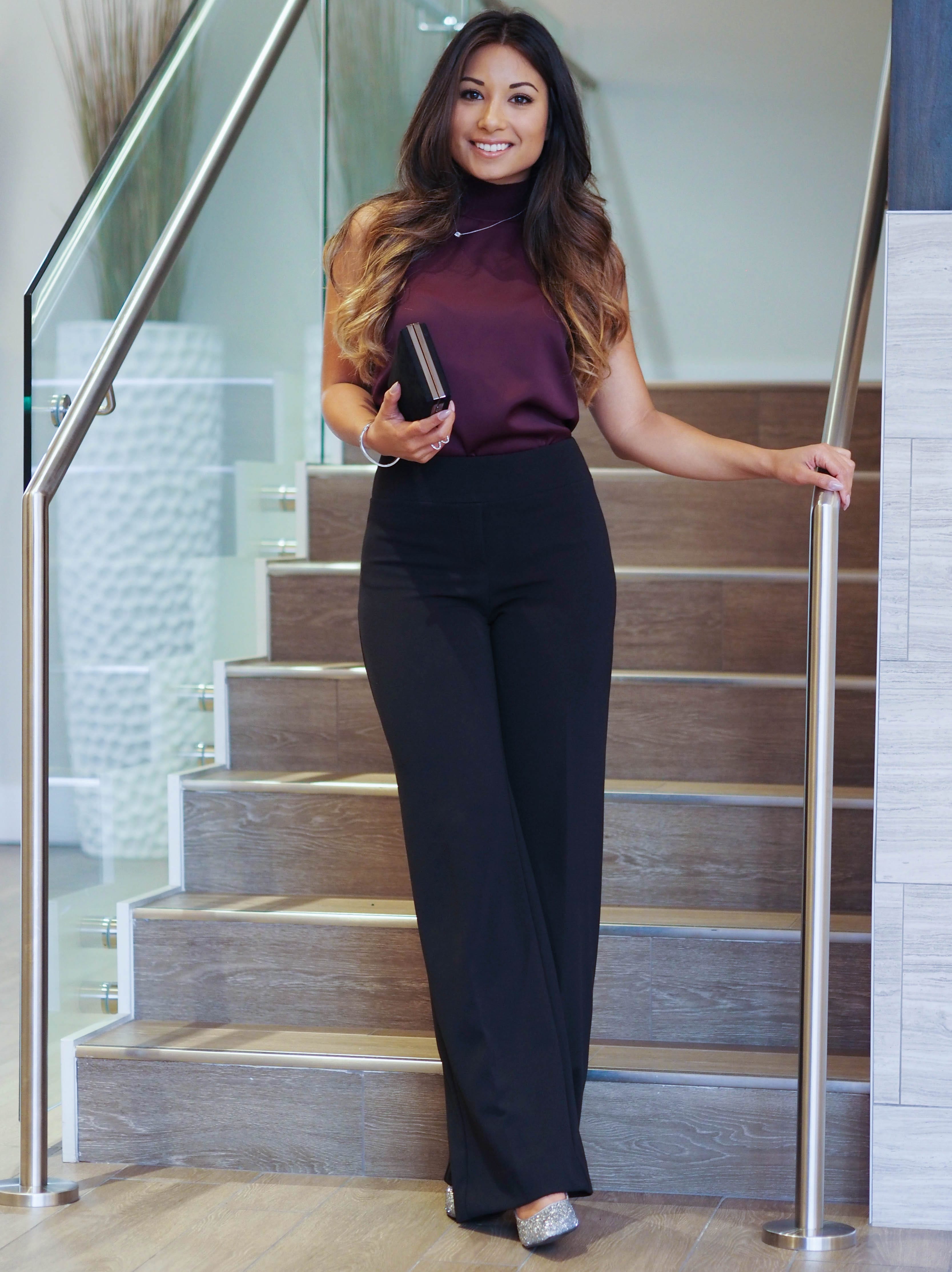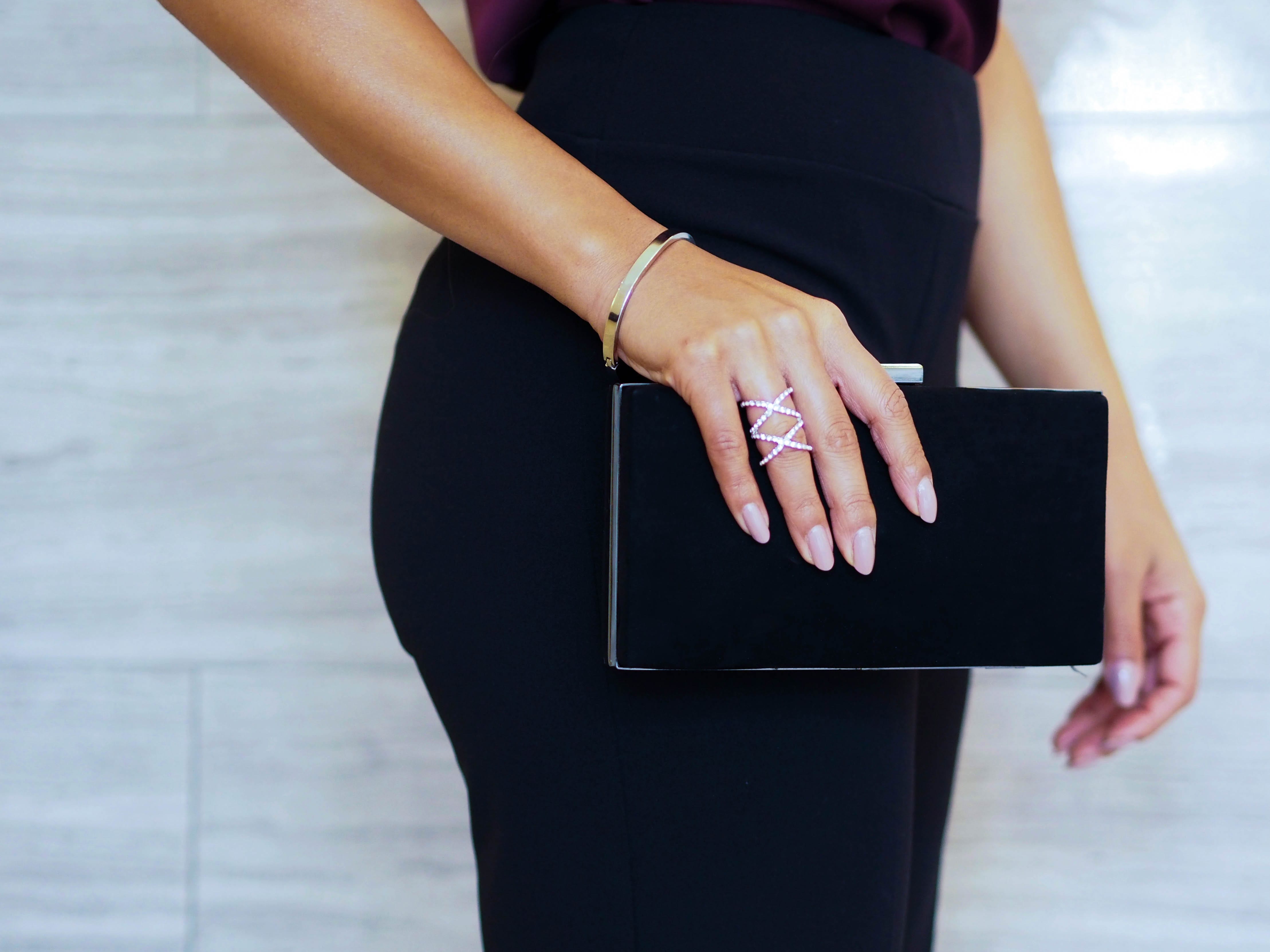 ---
PS. Here's a peek at Le Chateau's holiday office-party newsletter I was featured in!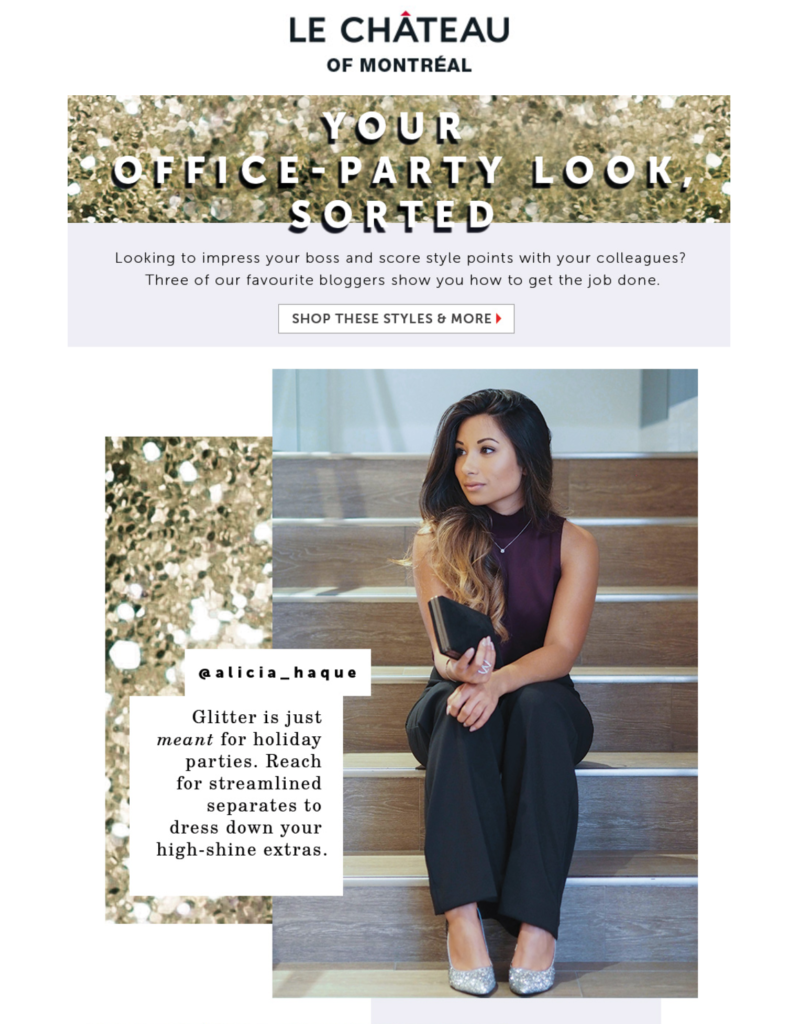 This was a paid post in partnership with Le Chateau. All opinions expressed are my own 🙂
---