Investing in a boat trip around Halong and Lan Ha Bay was one of our best decisions yet. For $20, we enjoyed kayaking, swimming, snorkelling, cave exploring, floating villages, monkey spotting and a delicious Vietnamese meal on board. Money well spent.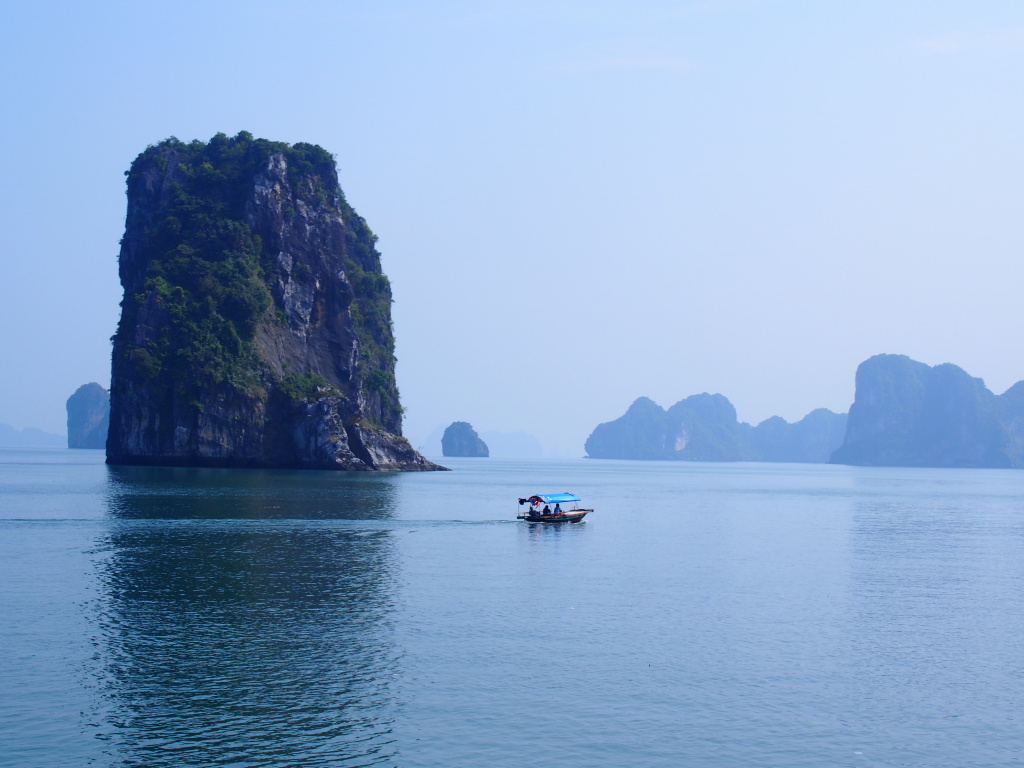 The day started with a quick stop off at an island known for monkeys. We hopped off our sailing boat to be greeted by greedy macaques on the hunt for shiny valuables and food.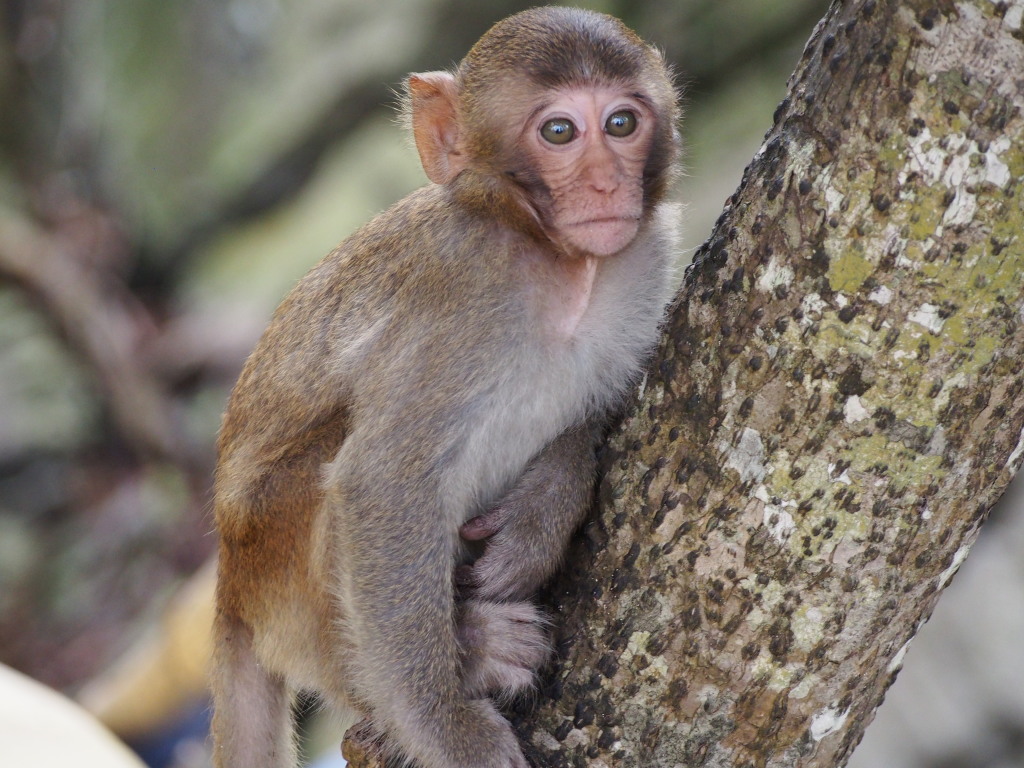 We found a baby macaque swinging playfully in the trees, being careful to keep his distance but still plucking up the courage to (almost) poo on Matt's head. Definitely a close call.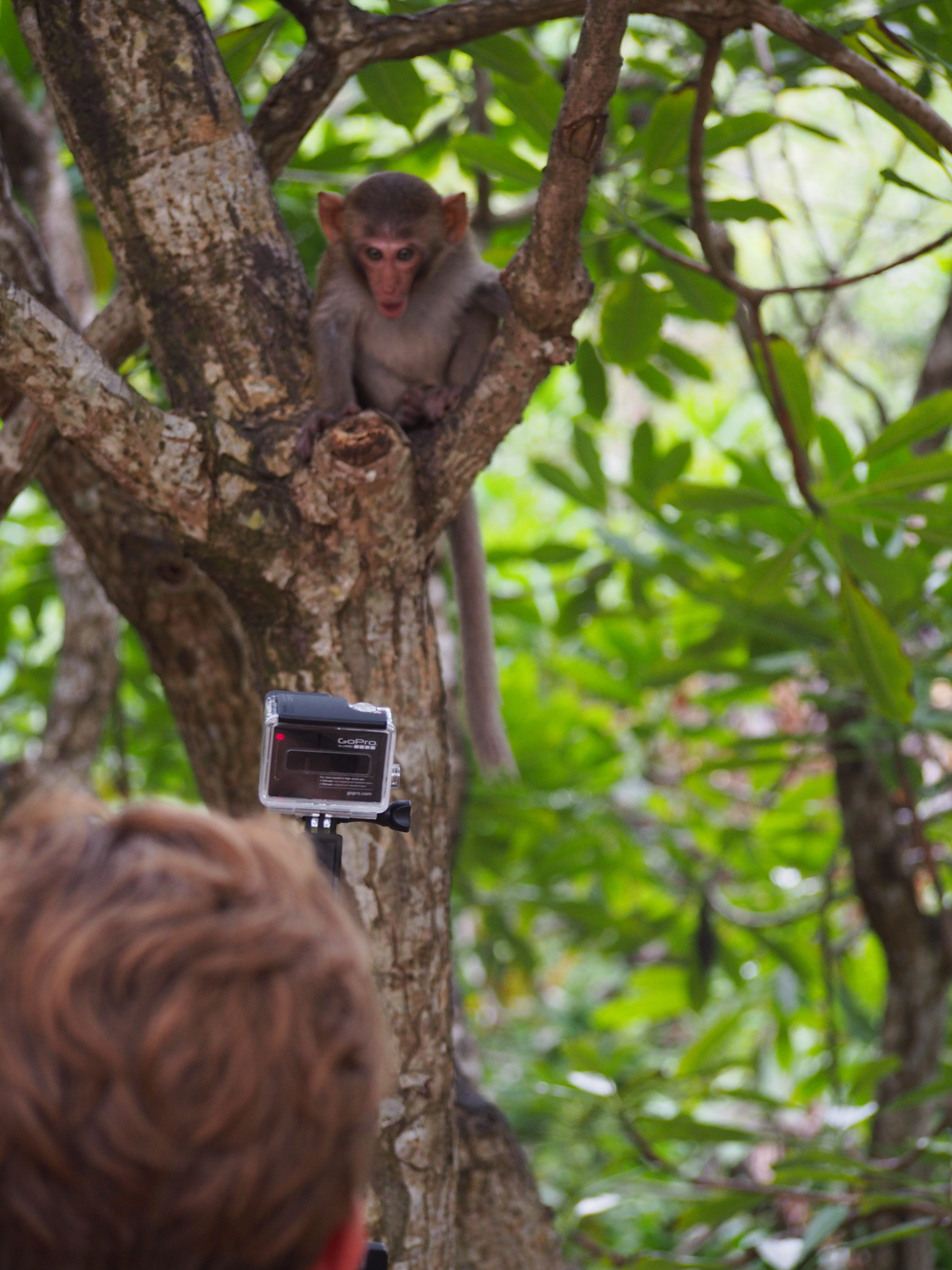 We set off on the journey through a Vietnamese floating village nestled in the heart of the beautiful seascape of limestone cliffs and pillars. Floating houses, schools and hangout spots, convening in the middle of the ocean against a picturesque backdrop.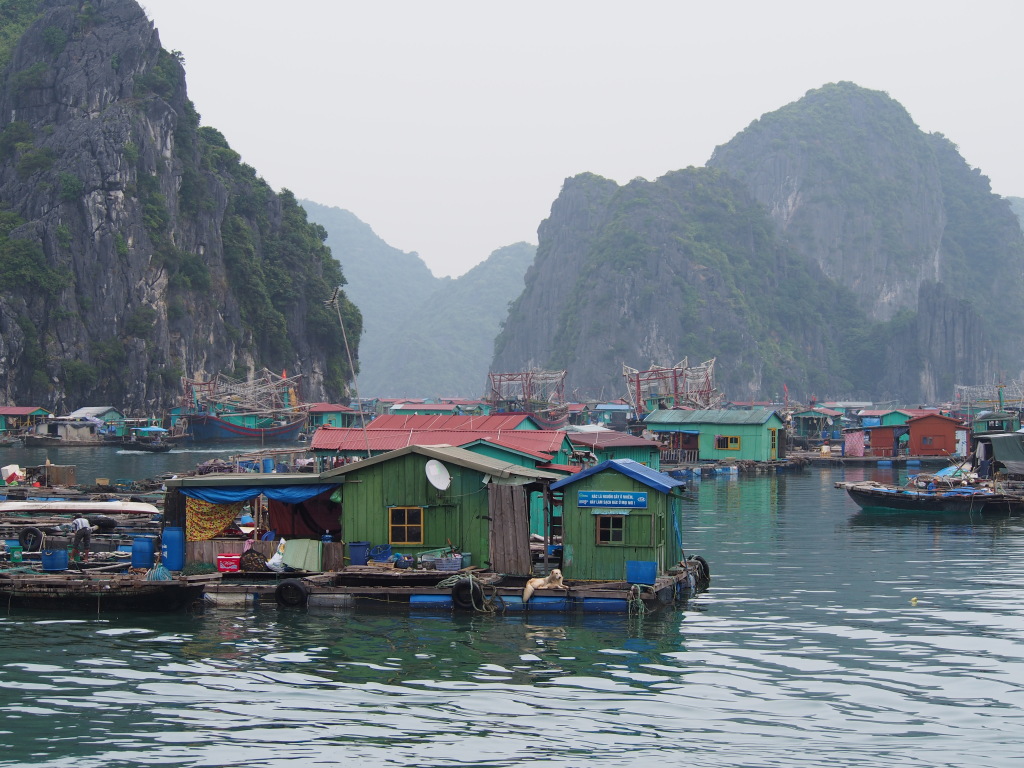 It makes you realise how simple life can be; these villagers have the ocean as their garden, a boat as their run-around and fresh seafood at their command. A beautiful, tranquil life that seems far from what we lead back home.
As we sailed further into Halong Bay, we disembarked the boat and hopped into our kayak. Off rowing we set through the scenic beauty, gliding between cliffs, admiring the arches and caves. Something then caught our eye rustling in the trees. We rowed closer, whispering, being careful not to startle whatever it was hidden in the forest. We spotted movement across the whole cliff face, trees shedding their leaves and birds soaring away.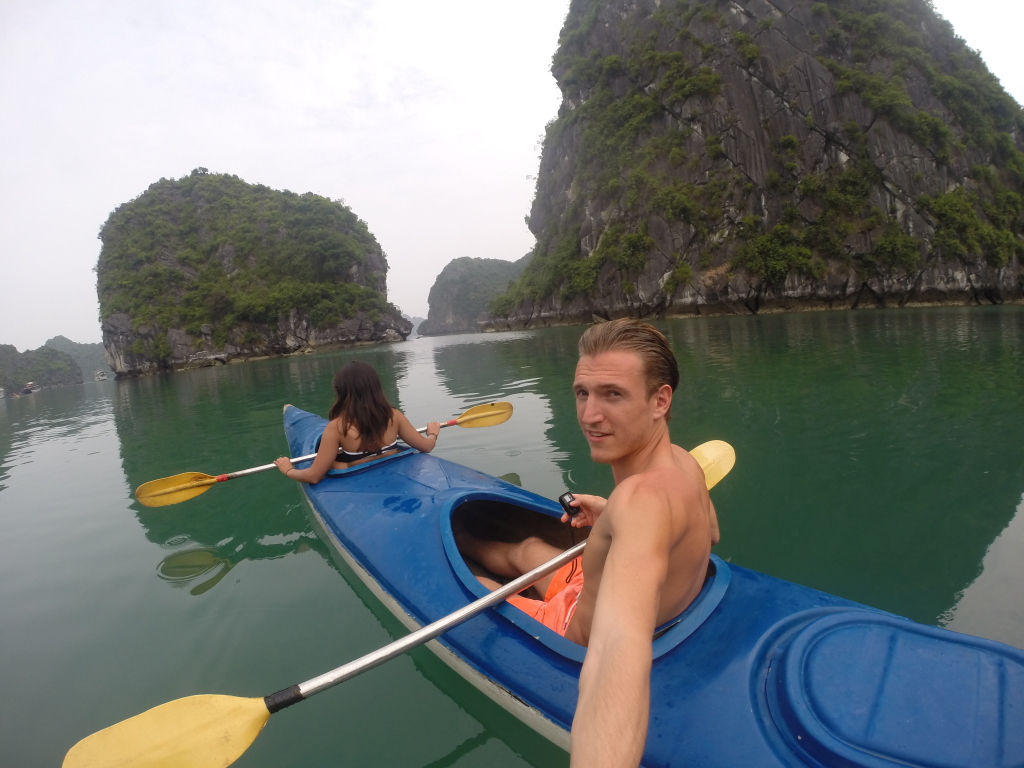 Out came a tail, curling around the web of branches. Then a head, covered in black and vibrant orange fur. We glanced at each other, astonished; there are just 80 Golden Headed Langurs left in the world, and we had found 5! And of all places, on a mass of land surrounded by ocean, densely populated with greenery, birds and life in the middle of Halong Bay, protected from predators and human hands.
We were ecstatic. We set off to Cat Ba National Park on the previous day, in search of these elusive primates, but with no joy. A sight that few others will have witnessed, which filled us with immense satisfaction and pride. For the rest of the trip, we were content. We swam, snorkelled, relaxed and absorbed the landscape surrounding us. A brilliant day that definitely won't be forgotten.