I've never loved my hair as much as I have over the last few and I'm so happy with the colour and condition that it's in right now. My hair has always been a huge part of my identity and for most of my life (apart from my blonde bob phase when I was 20) I've had long and pretty thick hair.
I've had this golden blonde/brunette hair colour for about 3 years and I love it, but it require some upkeep! My natural colour is really dark - pretty much the opposite of blonde - so I have to bleach my hair to achieve this colour. Bleach can definitely be damaging for your hair, which is why you need to make sure you have a good haircare routine to balance out the damage and keep your hair in the healthiest possible condition.
I wanted to share some of my golden rules of keeping bleached hair healthy and hopefully this will be useful. I've also listed my top product recommendations which work wonders for hydrating and keeping your blonde beautiful and fresh. And if you're looking for a great salon in Vancouver, I can't recommend BRUSH Salon enough! I've been going there for almost 4 years and they do an amazing job with not only blondes, but every other colour too!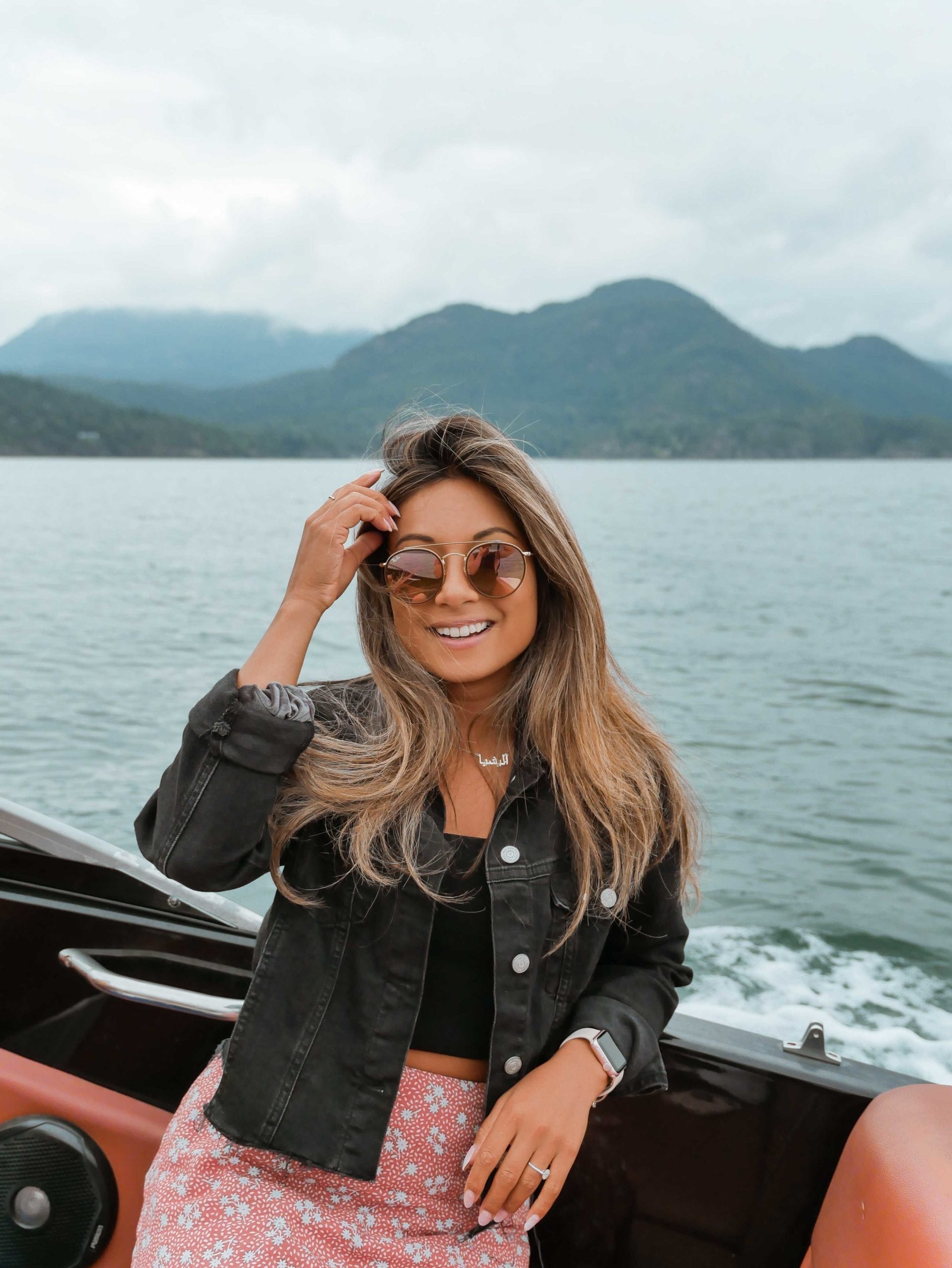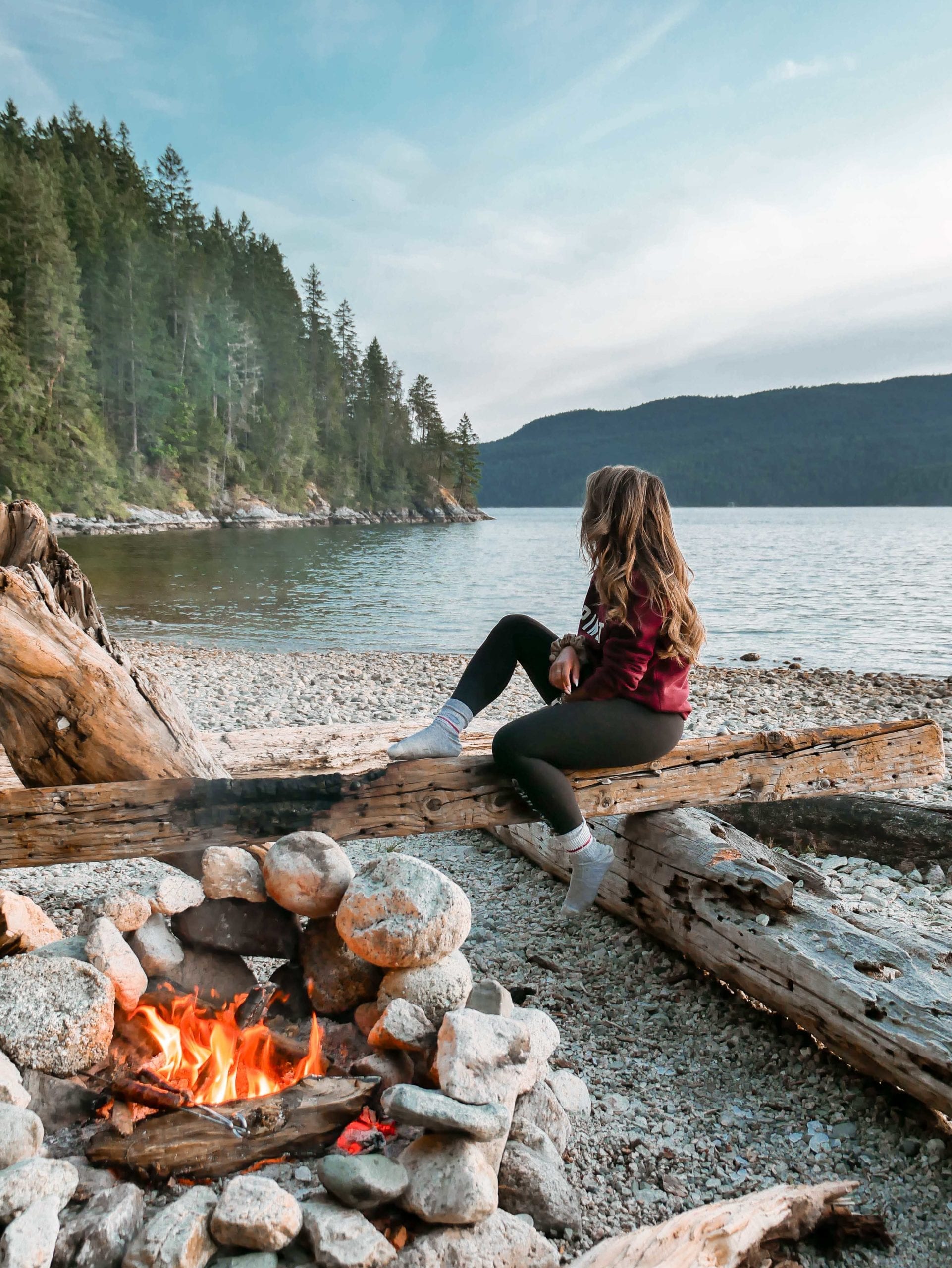 Rule #1
Find a good stylist
Your stylist plays a huge role in the condition of your hair and you want to find a stylist who prioritises maintaining the health of your hair as well as the colour. I've had so many nightmare stylists in the past who haven't listened to what I've wanted or who have destroyed my hair by leaving bleach on for hours, so finding a good stylist is key.
Understand that it may take a few sessions to achieve your desired blonde, especially if you're naturally dark-haired. It's much better to take it slow and steady and keep your hair healthy than it is to go aggressive with the bleach and ruin your hair in the process.
Make sure you communicate the exact colour that you're trying to achieve and use photos as a guide, and emphasize how the health of your hair is just as important as the colour. As mentioned above I go to BRUSH Salon, my stylist is Erin and she's fantastic.
Rule #2
Go easy on heat styling
Another golden rule of keeping bleached hair healthy is to go easy on heat styling. I probably don't have to tell you how bad heat styling is and I'm guilty of heat styling a little more than I should.
Whenever you can, limit the use of your straighteners / hairdryer / curling iron as much as possible and your hair will thank you for it. Bleach makes your hair brittle so that coupled with intense heat only causes your hair further damage.
Try to keep your heat styler on as low heat as possible, and turn down the heat even more for the hair at the front that falls around your face. The front sections are usually a little weaker than the rest of your hair due to more colouring/styling, so this will help to protect your hair a bit more. And make sure to use a heat protector, such as the Moroccanoil Heat Protectant.
Rule #3
Invest in decent haircare
If you're going to spend hundreds of dollars at the salon getting your dream blonde hair colour, don't then go and skimp on your shampoo and conditioner. I've tried lots of haircare products over the years, one of my favourite professional brands is Kerastase and their Blonde Absolu purple shampoo line is fantastic for bleached hair.
I highly recommend the Blond Absolu Illuminating shampoo if you have highlighted blonde hair and it helps to illuminate your highlights and cleanse your hair of any product build-up which can often make blonde hair look dull. The Blond Absolu Anti-Brass shampoo is great if you have cool blonde or grey hair, and it's a little stronger than the illuminating shampoo for removing brassiness. I use this one once every 4 washes or when my hair starts to go a bit brassy.
I also want to note that you should go easy on super strong purple shampoo products as over-use can actually make your hair look darker and dull. I recommend alternating your purple shampoo with a regular shampoo to keep your hair both vibrant and neutral. My go-to is the Kerastase Elixir Ultime Shampoo which is very hydrating and adds shine. I like Briogeo's hair care products as well and you can find it at Sephora, the Super Moisture shampoo is great and slightly more affordable than Kerastase.
For conditioner, the Kerastase Nutritive Conditioner is great if you have severely dry hair and it's super nourishing.
Another product that I absolutely swear by - also Kerastase - is the Elixir Ultime Oil. I bought this a few months ago and I love it. It smells amazing, works wonders to smooth out dry and frizzy hair and keeps your hair tame all day even when it's humid. It's a bit more pricey at $62, but you only need a tiny amount so it'll last ages. It's not at all greasy and it's so effective for hydrating my hair especially when it's feeling dry on the ends.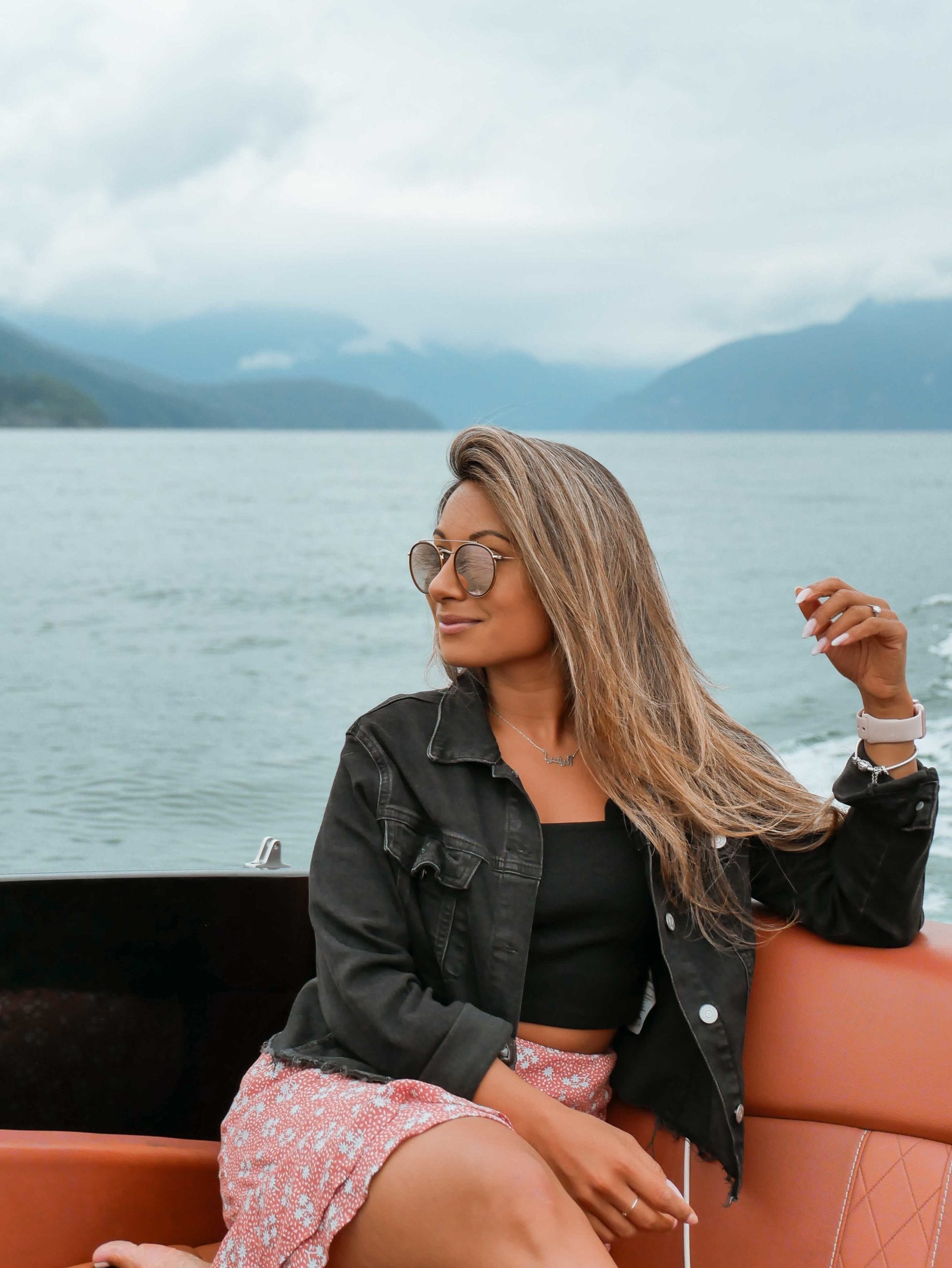 Rule #4
Get Olaplex treatments
Olaplex is a brilliant treatment especially when you're bleaching your hair and I usually get a treatment every time I get my hair coloured. It essentially repairs the hair from within by rebuilding the bonds that have been broken by heat and chemical damage. Bleach can make your hair very brittle and dry and lose its elasticity, so the Olaplex treatment strengthens each hair strand meaning that your hair won't break off as easily when you wash and brush it. You can also buy an at-home Olaplex treatment for in-between salon sessions. I also love the L'Oreal Smartbond treatments, which you can get done at most salons.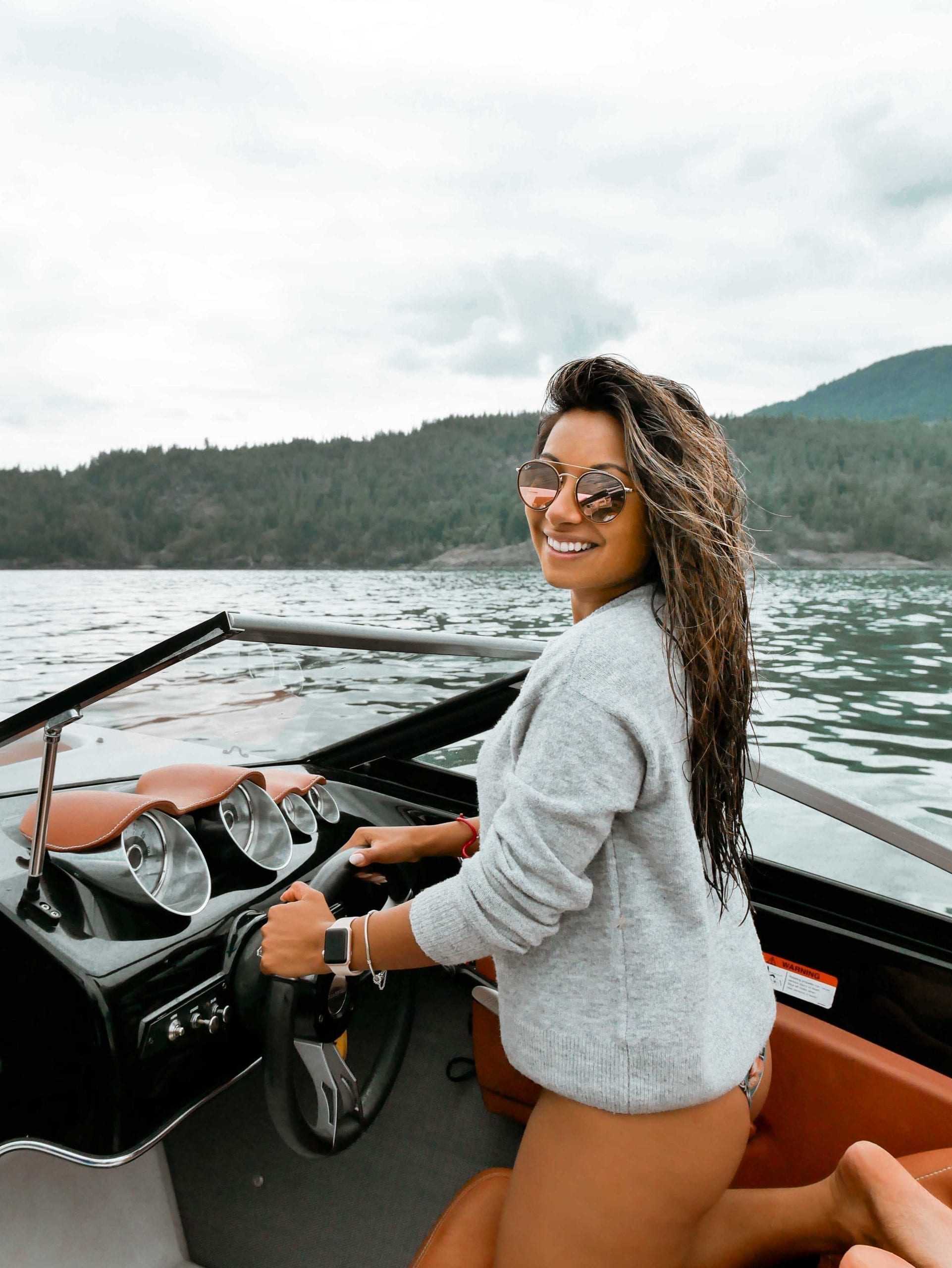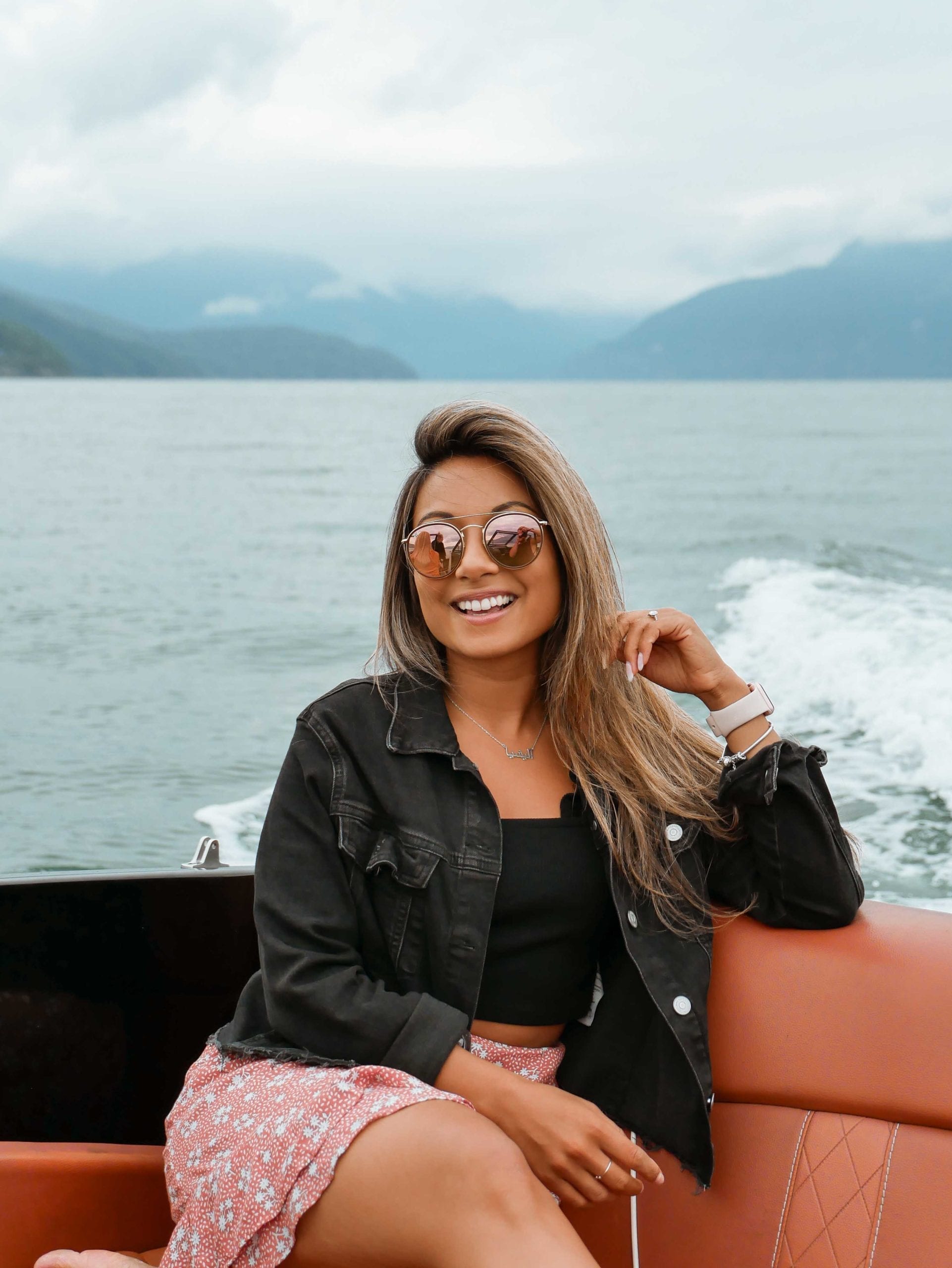 Rule #6
Get your hair cut regularly
Bleaching raises the hair cuticle which means that your locks get tangled and matted much more easily. Team that with split ends from heat styling, you're going to need to get your hair cut much more regularly than before you bleached it. I used to go for 6 months without cutting my hair (bad, I know!) but now I get desperate for a trim every 7-9 weeks. Regular trims will help to keep any ratty ends at bay and while you're there you may as well get a salon conditioning treatment as well.
Rule #7
Don't wash your hair every day
Over-washing is seriously damaging for your hair, especially when it's bleached. When you wash your hair every day it strips out the natural oils and proteins that you need to keep your hair and scalp healthy, so that combined with bleach can lead to dry, unhappy hair.
Try to limit hair washing to 3 times a week at most to preserve both your colour and the health of your hair, and use dry shampoo in between if you need to. I like the the Kerastase Fresh Affair and the Olaplex Detox Dry Shampoo. Both smell amazing and don't leave any white residue.
What are your best tips for keeping bleached hair healthy? Do you swear by any specific products? I'd love to know!