There's something absolutely magical about seeing the mountains by air, especially when you're somewhere as beautiful as Squamish. To celebrate Matt's birthday last week, we hopped in one of Sea to Sky Air's sightseeing planes to explore Squamish and see the area from a whole new perspective. I've never been in a small plane like that before, so it was a completely new experience and the views were absolutely incredible from up there! To get a bird's eye view of the mountains and glaciers, the ocean, and the alpine was really something else, but the best part of the experience was that Matt got to FLY THE PLANE.
Nope, i'm not kidding, he actually got to fly the plane for the majority of the trip. How cool is that?! I kept that part a surprise up until the day before, so you can imagine how excited he was and of course, he had the Top Gun soundtrack on repeat all morning in preparation for the flight!!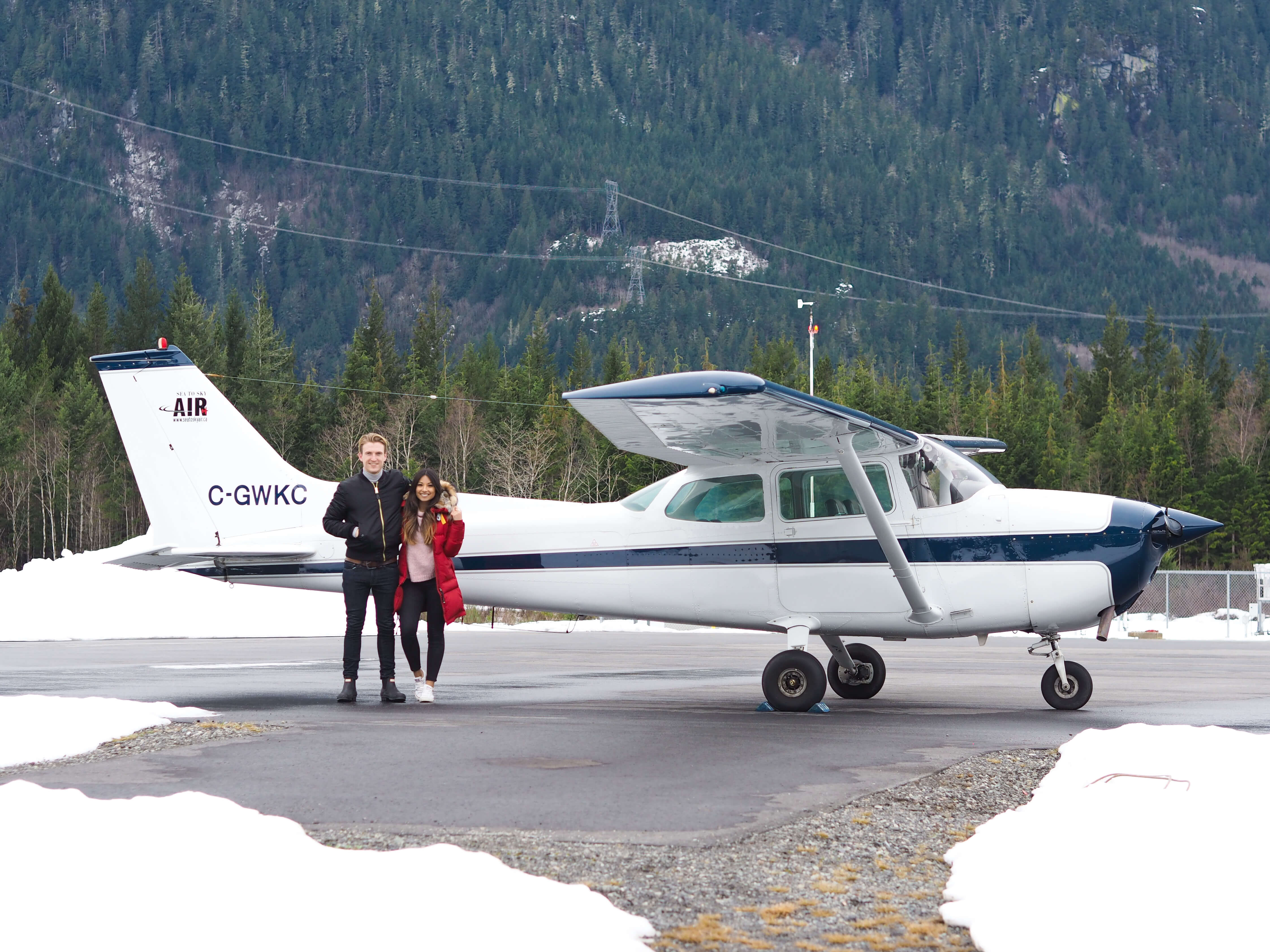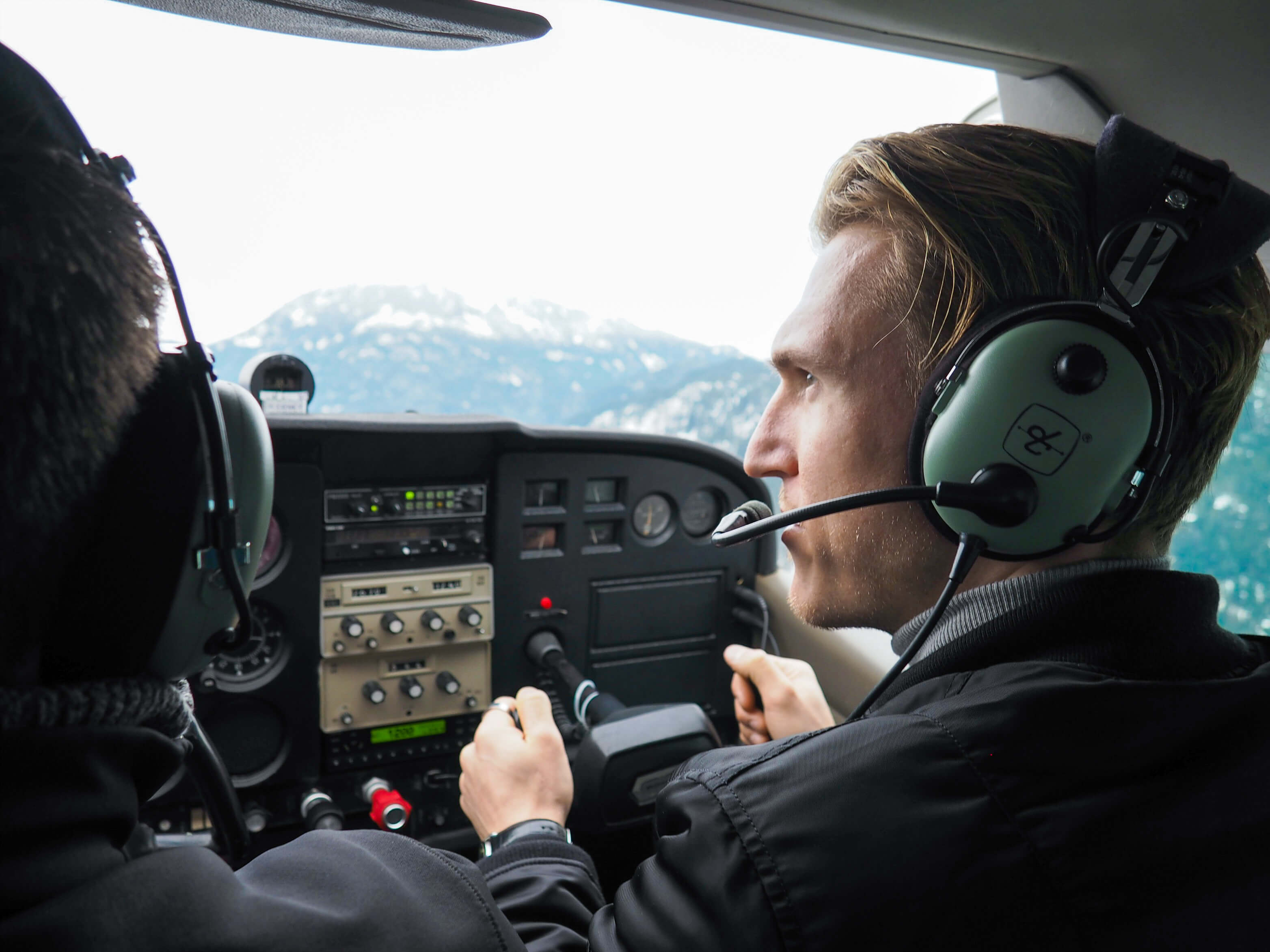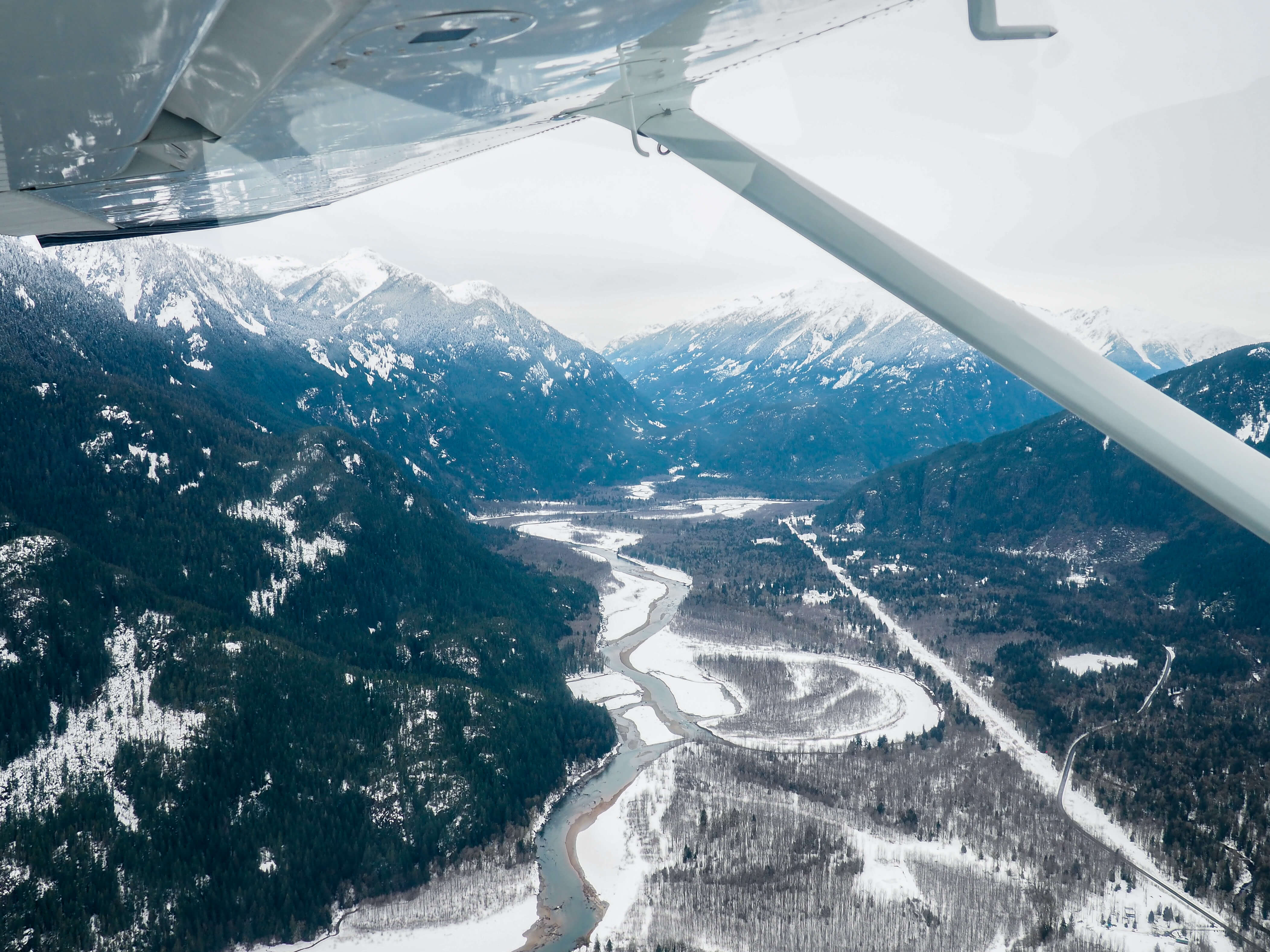 The Introductory Flight Experience
Victoria from Sea to Sky Air suggested the Introductory Flight Experience as the perfect birthday treat and we had so much fun. I would highly recommend this experience to anyone who's looking to make their flightseeing adventure that bit more special, and the best part is you get to tick flying a plane off your bucket list as well!
Since it was Matt's birthday he was our designated co-pilot, so after we checked in, David (our lovely lead pilot) talked Matt through the basics of flying, gave him a tour of the plane, covered the essential principles of aviation, and explained what he needed to know about taking the controls while in the air.
David was really friendly and pointed out a number of key landmarks and formations as we were cruising, and although he took the lead when taking off and landing, he handed Matt the controls for the rest of the flight. Matt's now talking about getting flying lessons so it's safe to say he enjoyed it, a lot! The only downside of the trip was that it's now going to be pretty hard to top this experience for Matt's birthday next year, so i'm gonna have to get planning pretty soon!
The experience lasted for 60 minutes, with a top altitude of 3000ft above sea level. The flight covers over 100 sq/km of the most beautiful scenery above Squamish, Howe Sound, The Stawamus Chief, the cascading Shannon Falls, and the surrounding mountain ranges. In the distance, we spotted the iconic Black Tusk Peak and the Garibaldi Ranges which, even on a slightly cloudy day, looked really breathtaking. The views were phenomenal and at times it was hard to know where to look as the landscapes were so spectacular in every direction. Take a look at my video from the flight to see it all in action!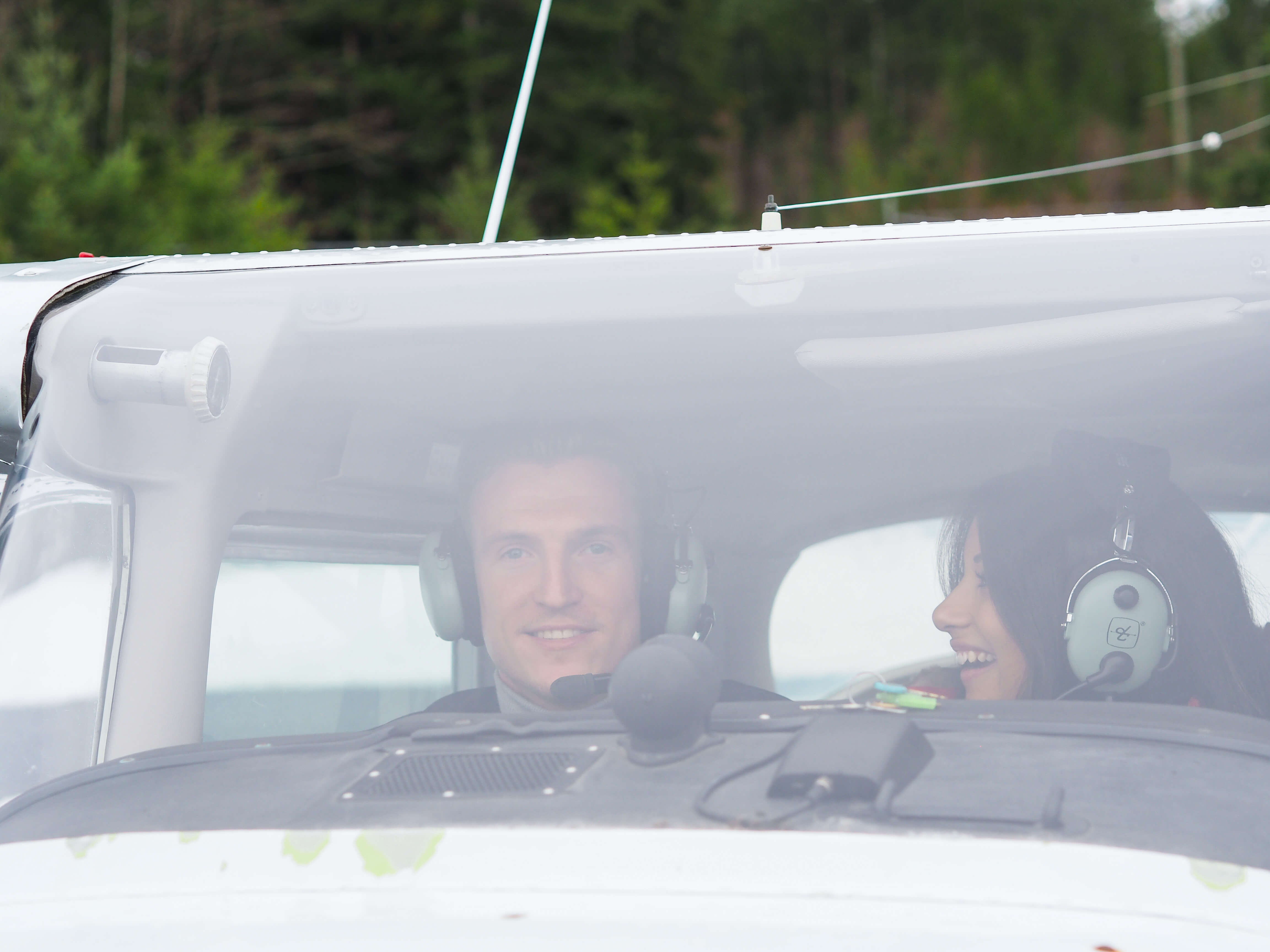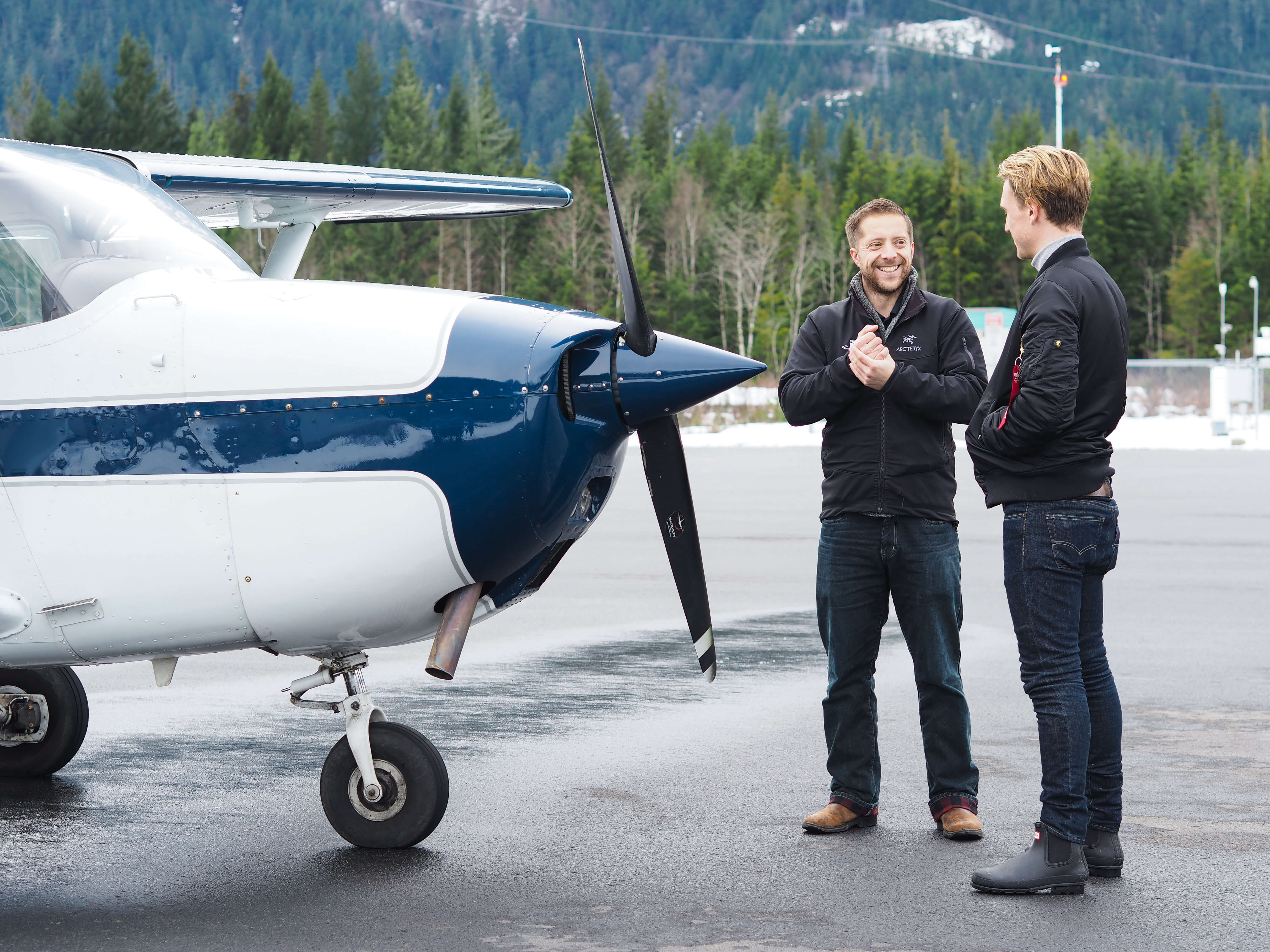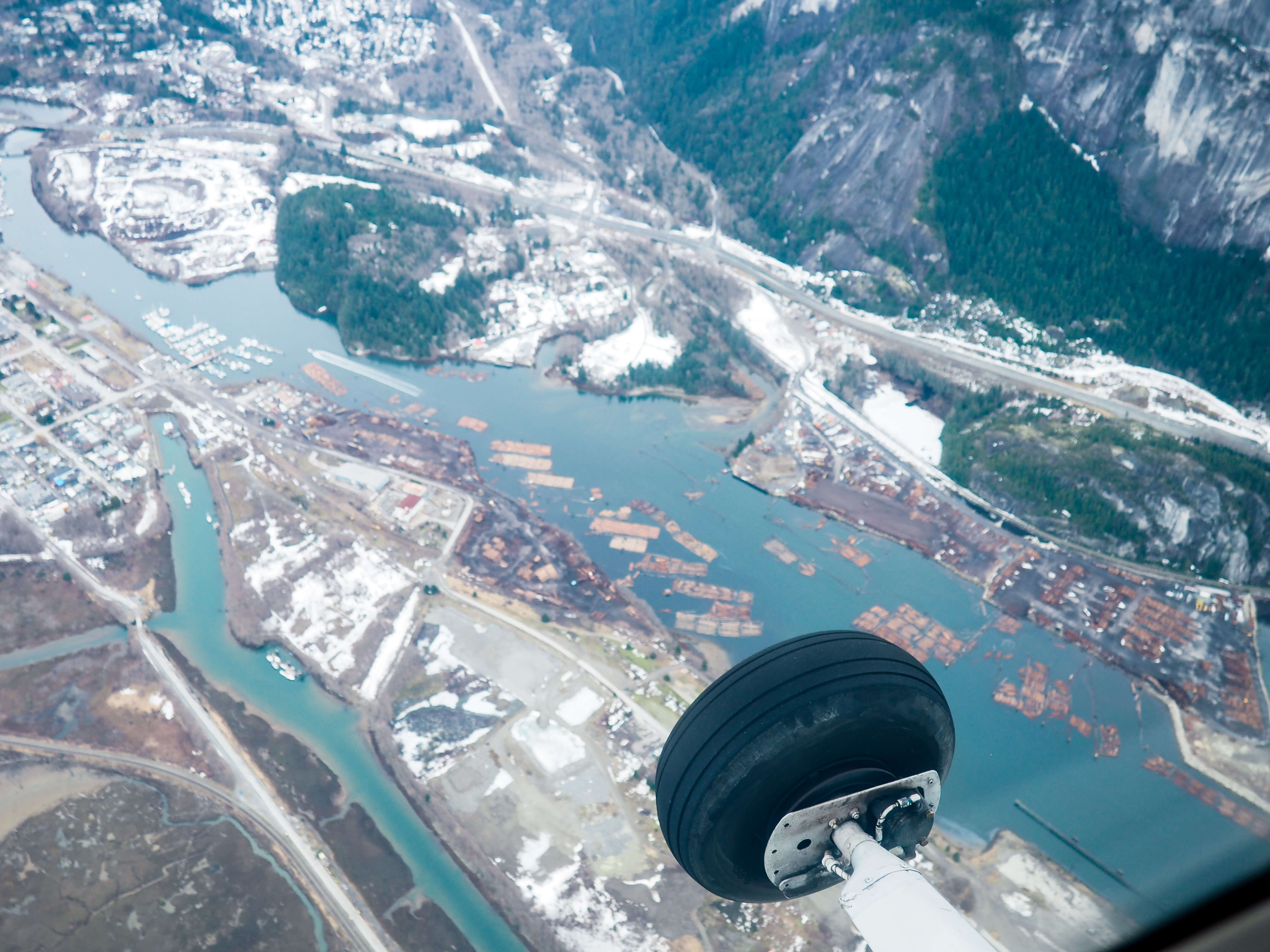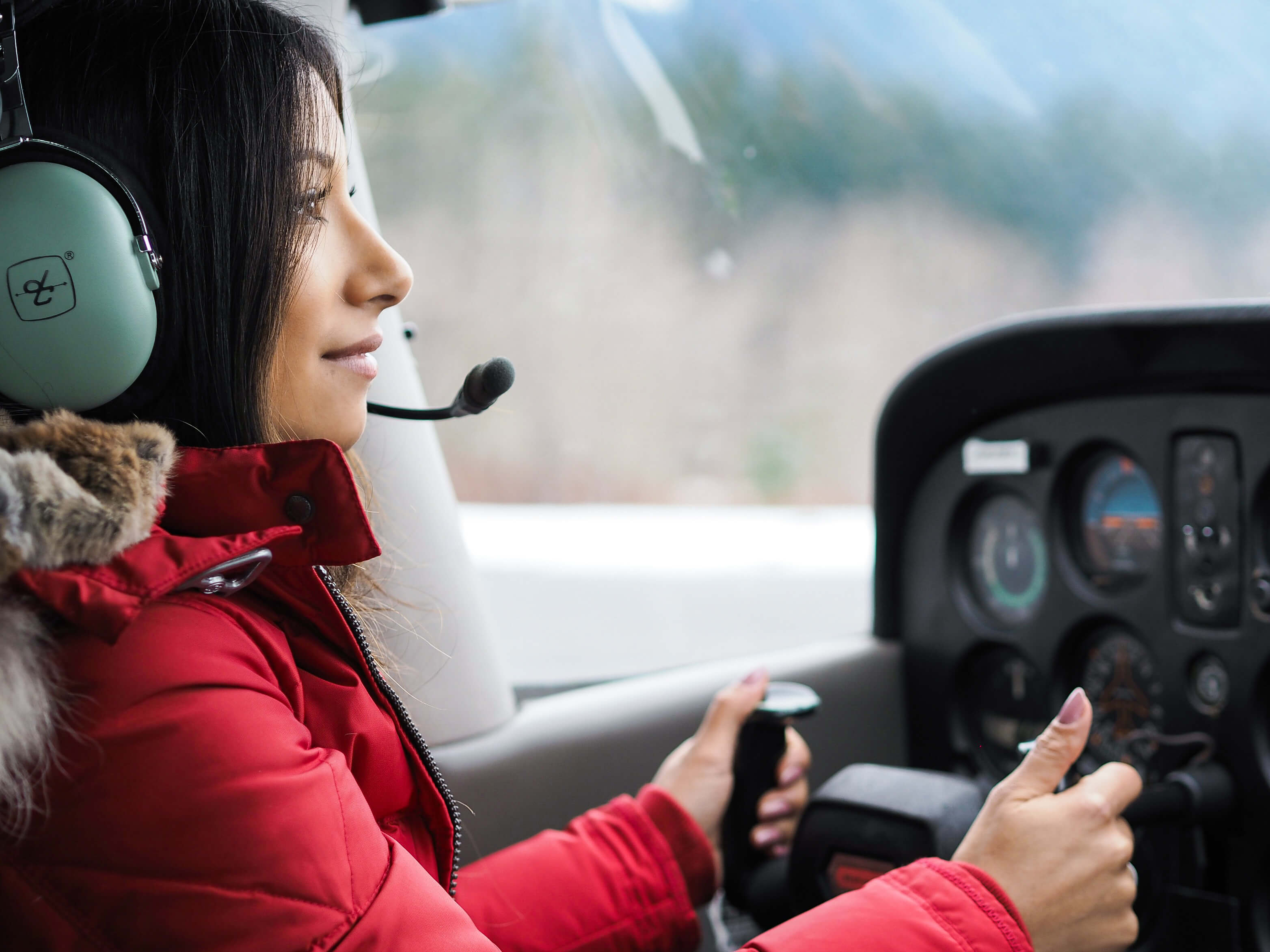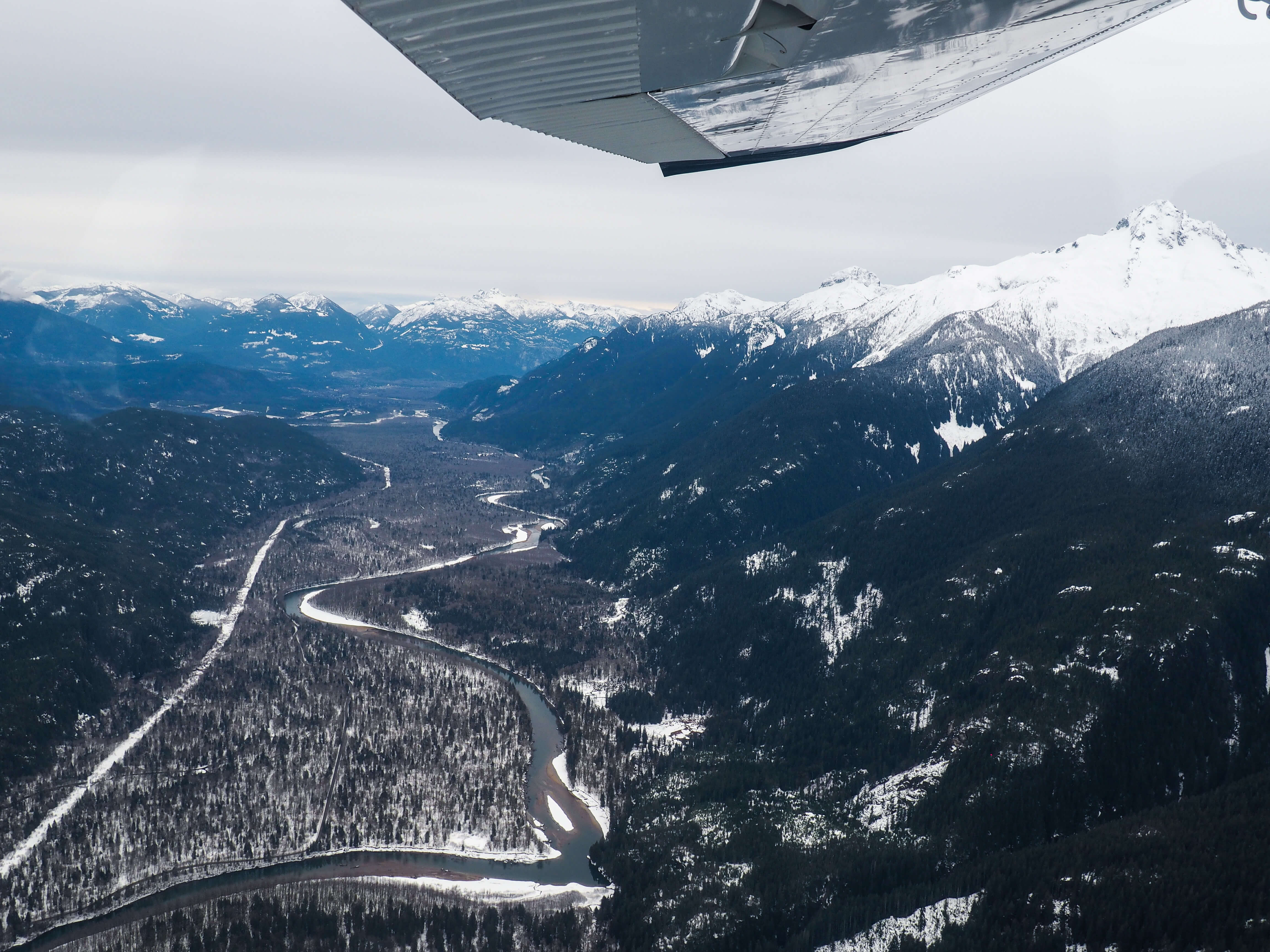 What to take with you
For any trip like this it's always good to know what to take with you, especially if you're not too sure what to expect! Dress for the weather, and if it's a sunny day don't forget to take a pair of sunglasses. The planes are quite compact but there is an area at the tail end to hold your coats, handbags, and backpacks etc. The plane does have small windows if it gets too warm, and of course, you'll have a cool headset so you can communicate with one another throughout the flight.
Obviously, bring your camera (that's a no brainer), and if you tend to experience motion sickness it's worth taking a tablet before you go. I did start to feel a little woozy towards the end as I was using my phone & camera and my gaze was constantly shifting, so if you often feel car sick when riding in the back seat, I recommend taking some tablets with you in case.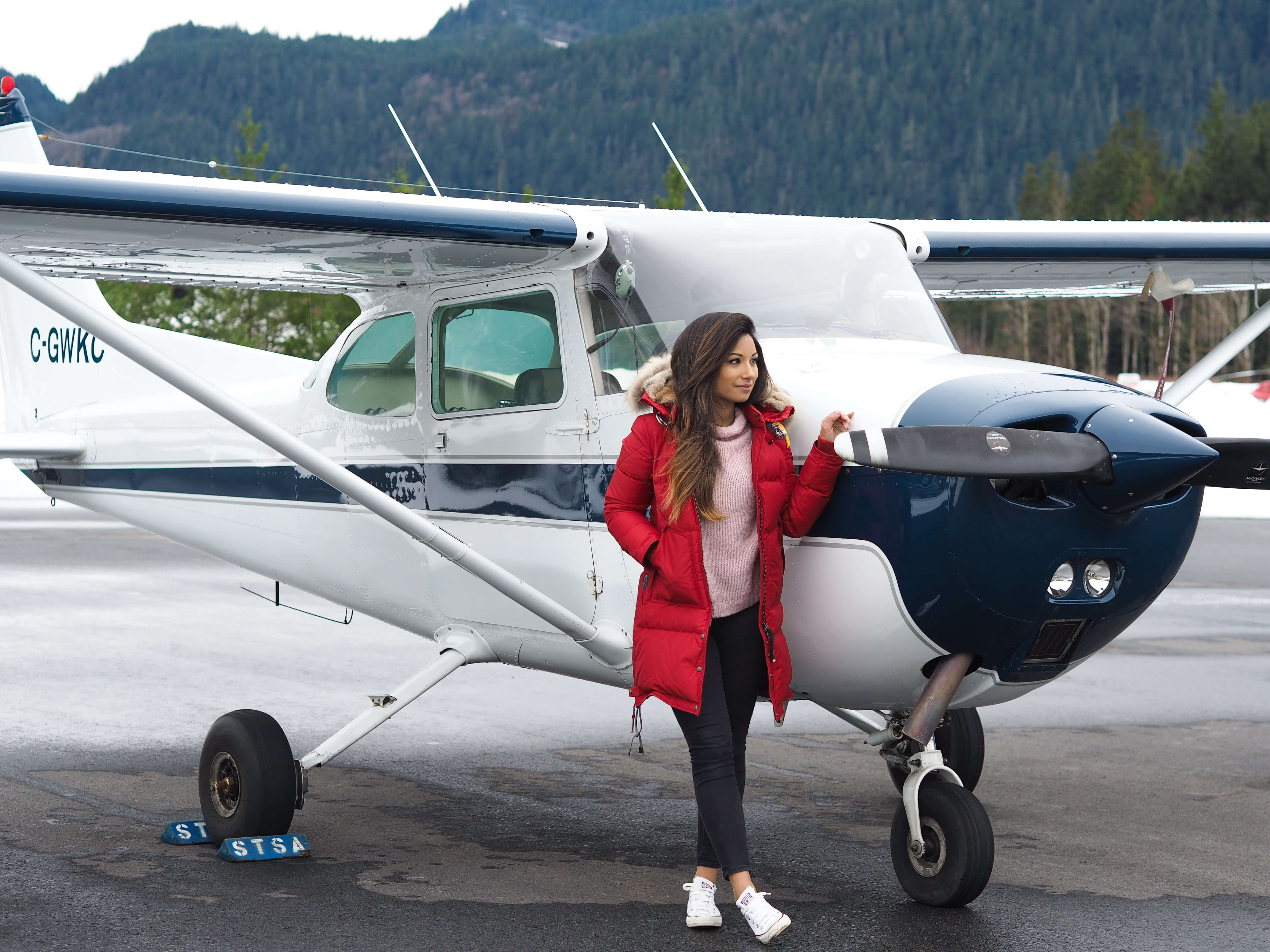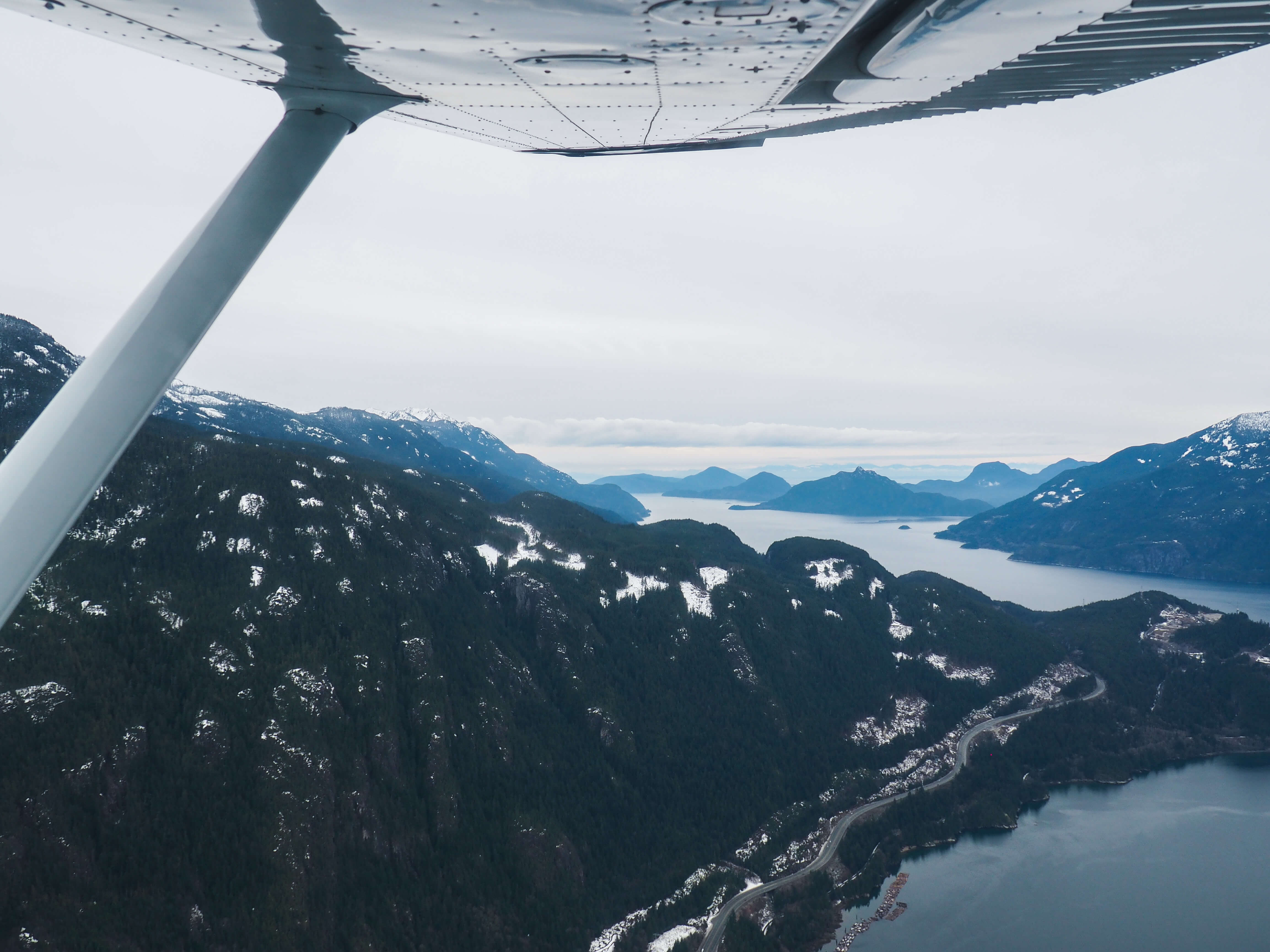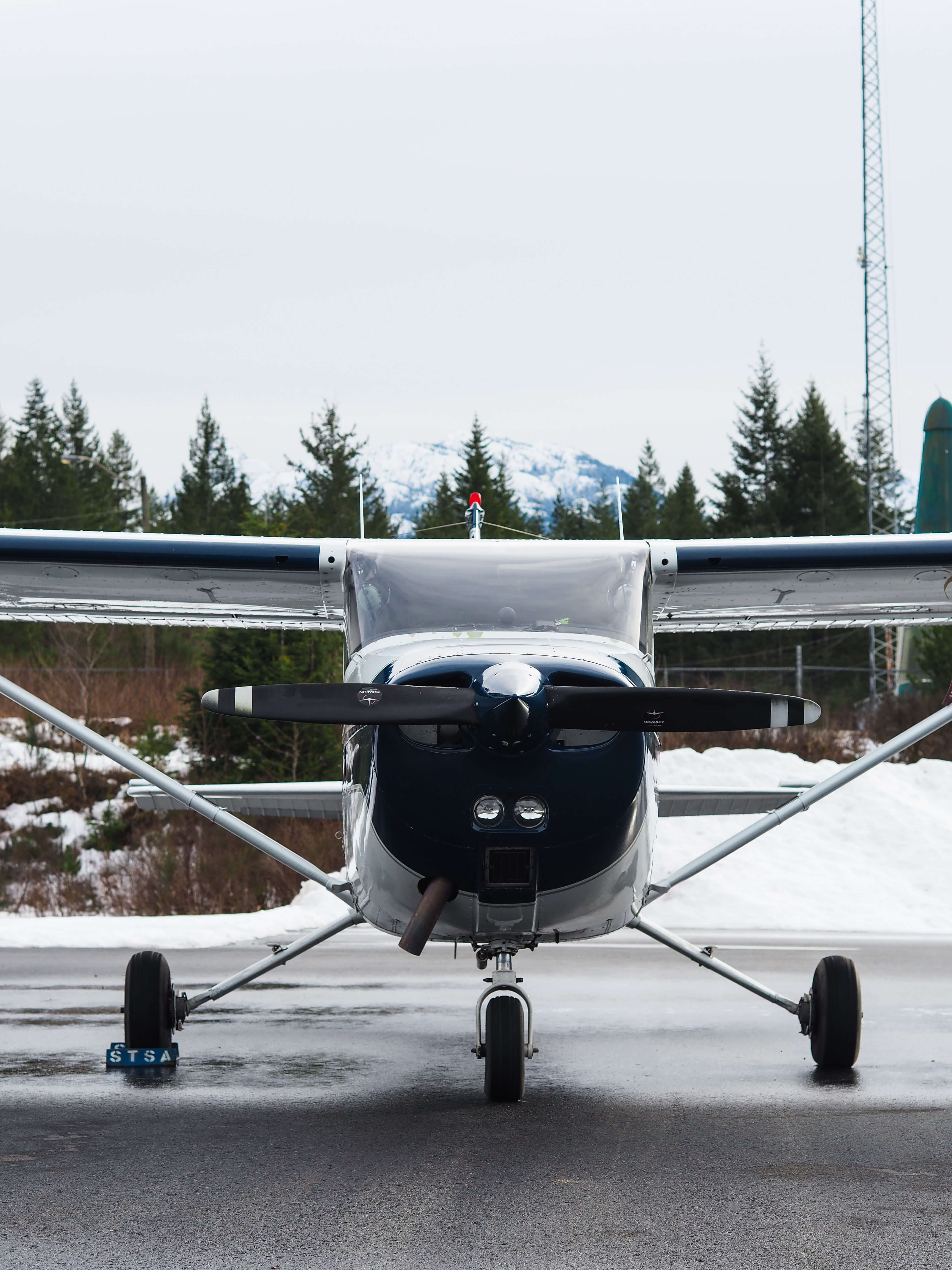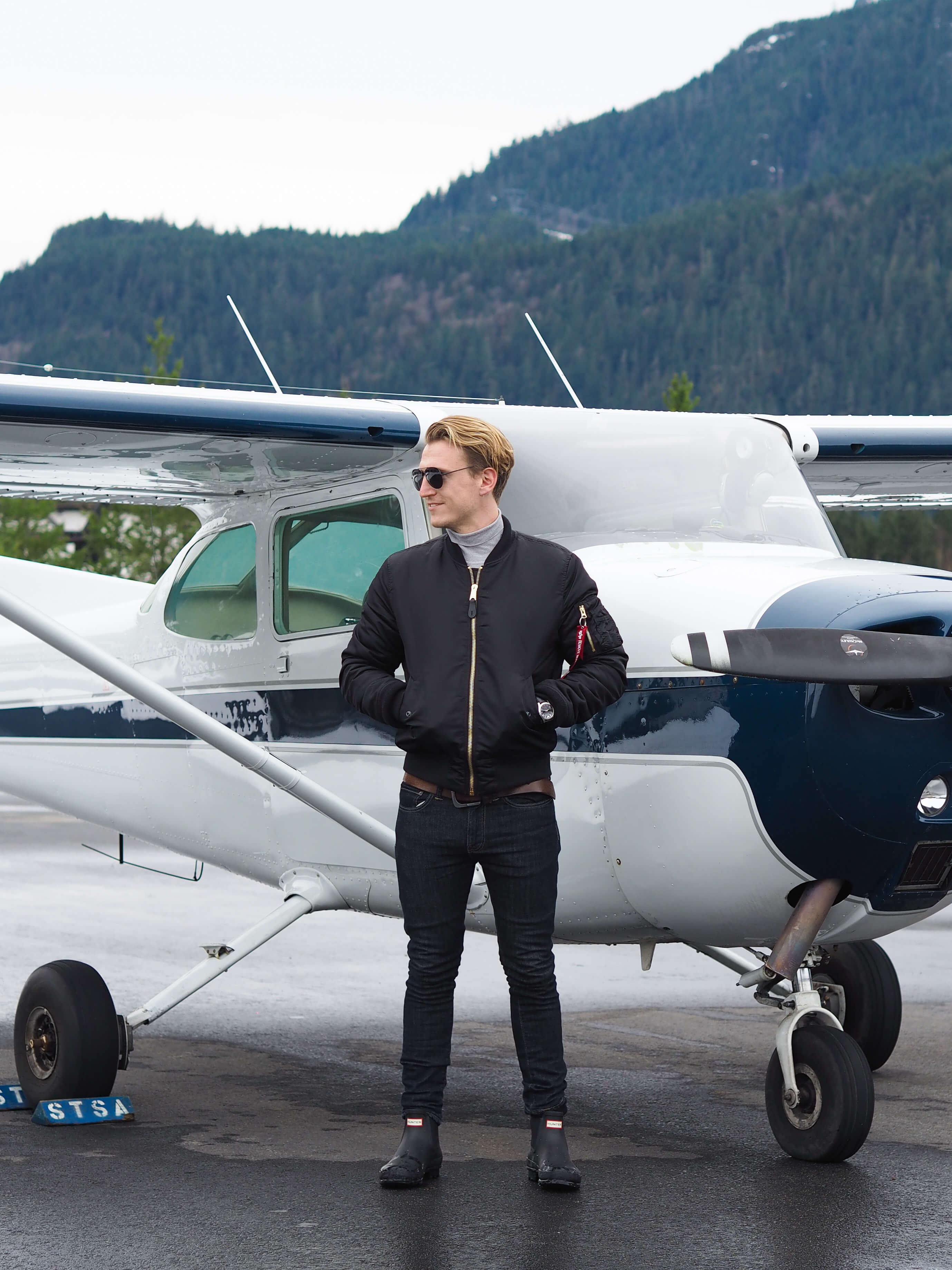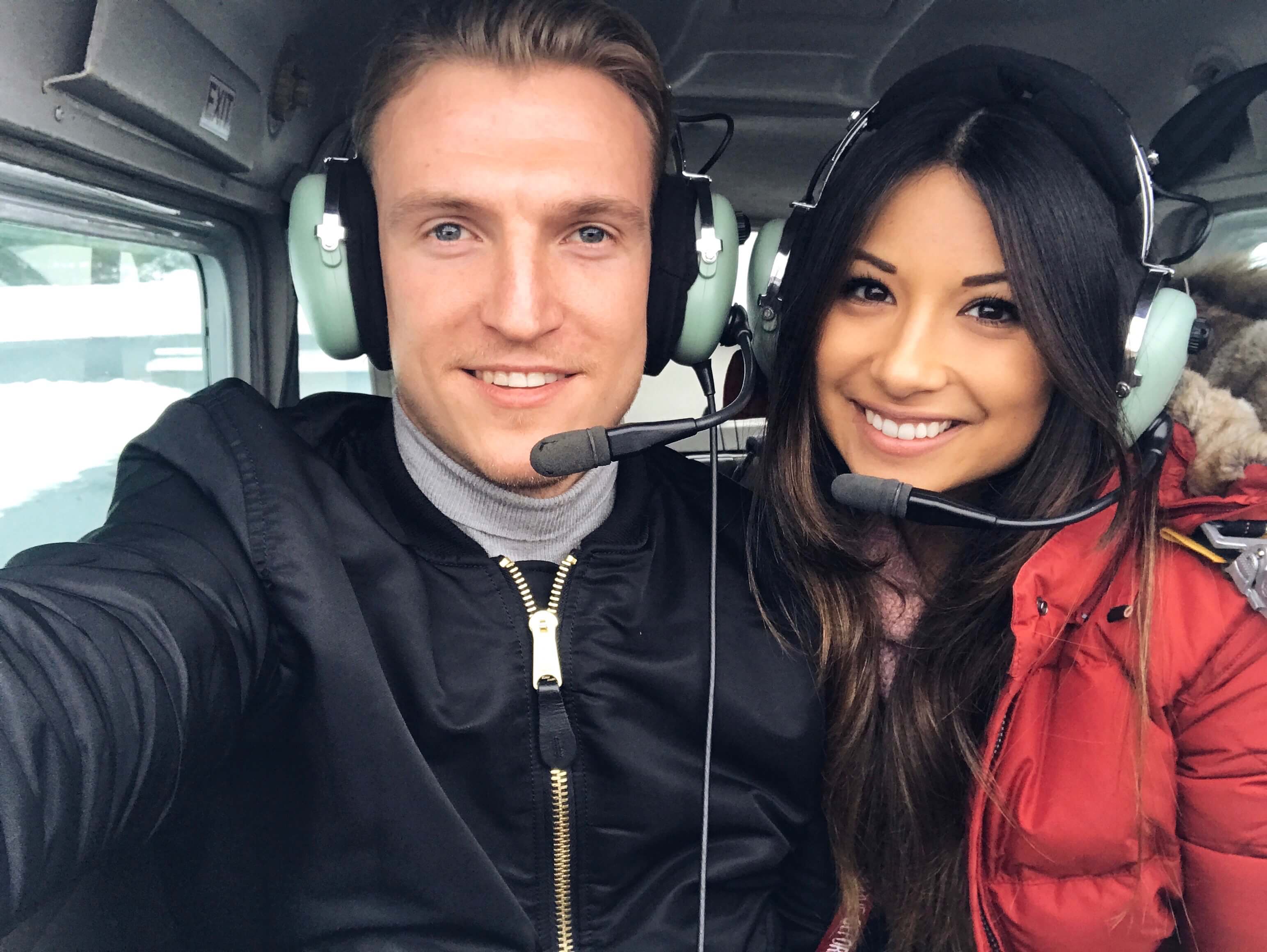 Sea To Sky Air
Sea To Sky Air offer a variety of different flight experiences from Squamish, with everything from sightseeing tours over prehistoric glaciers, to flights over waterfalls and turquoise blue lakes, to Air Safaris over Whistler and its landmark formations. The Introductory Flight Experience offers a bit of everything, along with the opportunity to actually fly the plane, and the tours are all reasonably priced (prices start at $86) so they make a great gift. The tours range from 25 to 75-minutes long, and all of which offer a completely unique experience so there's something for everyone. The flights are subject to the weather but run year-round, and I imagine the scenery is just as beautiful in summer as in winter.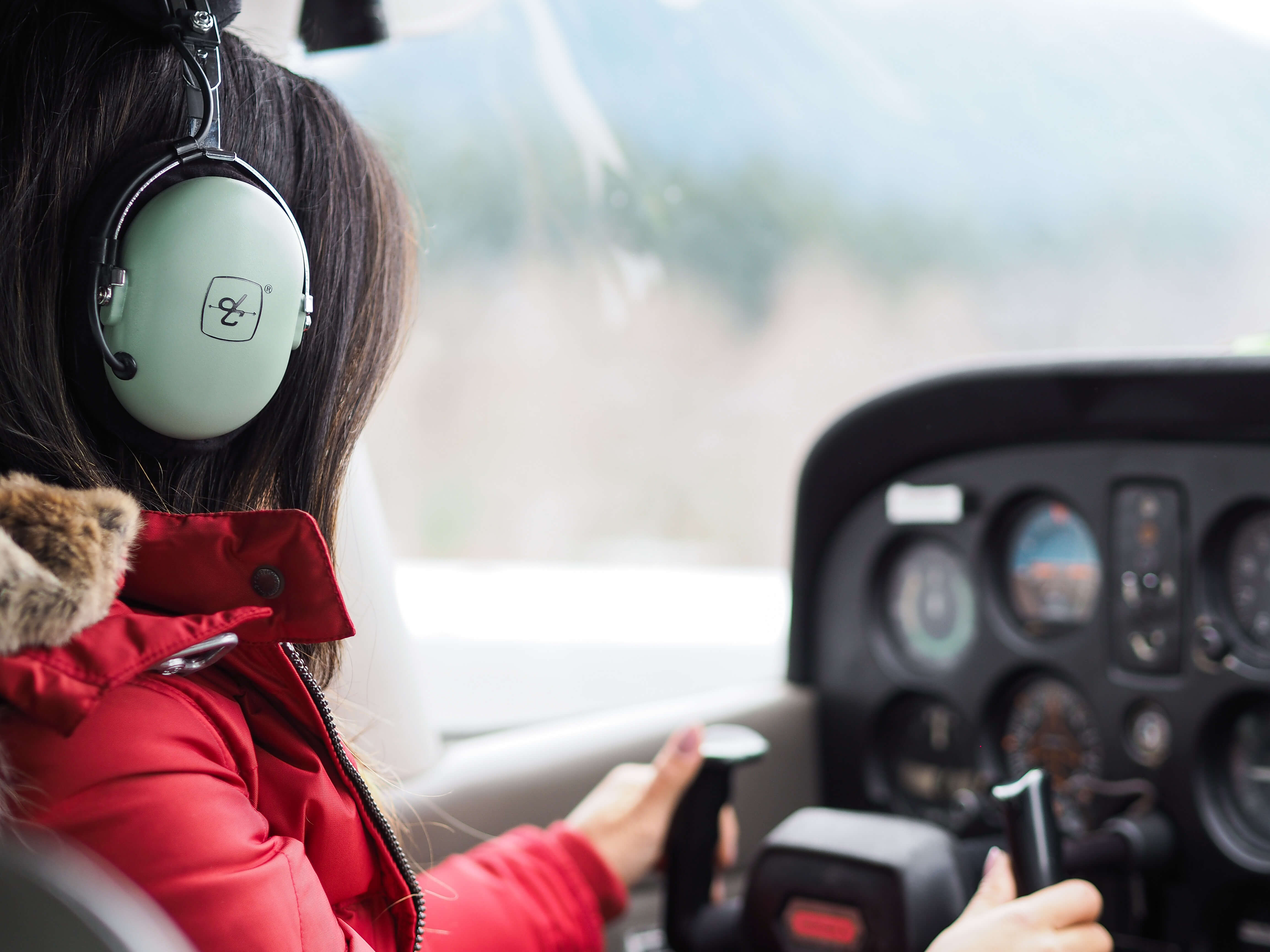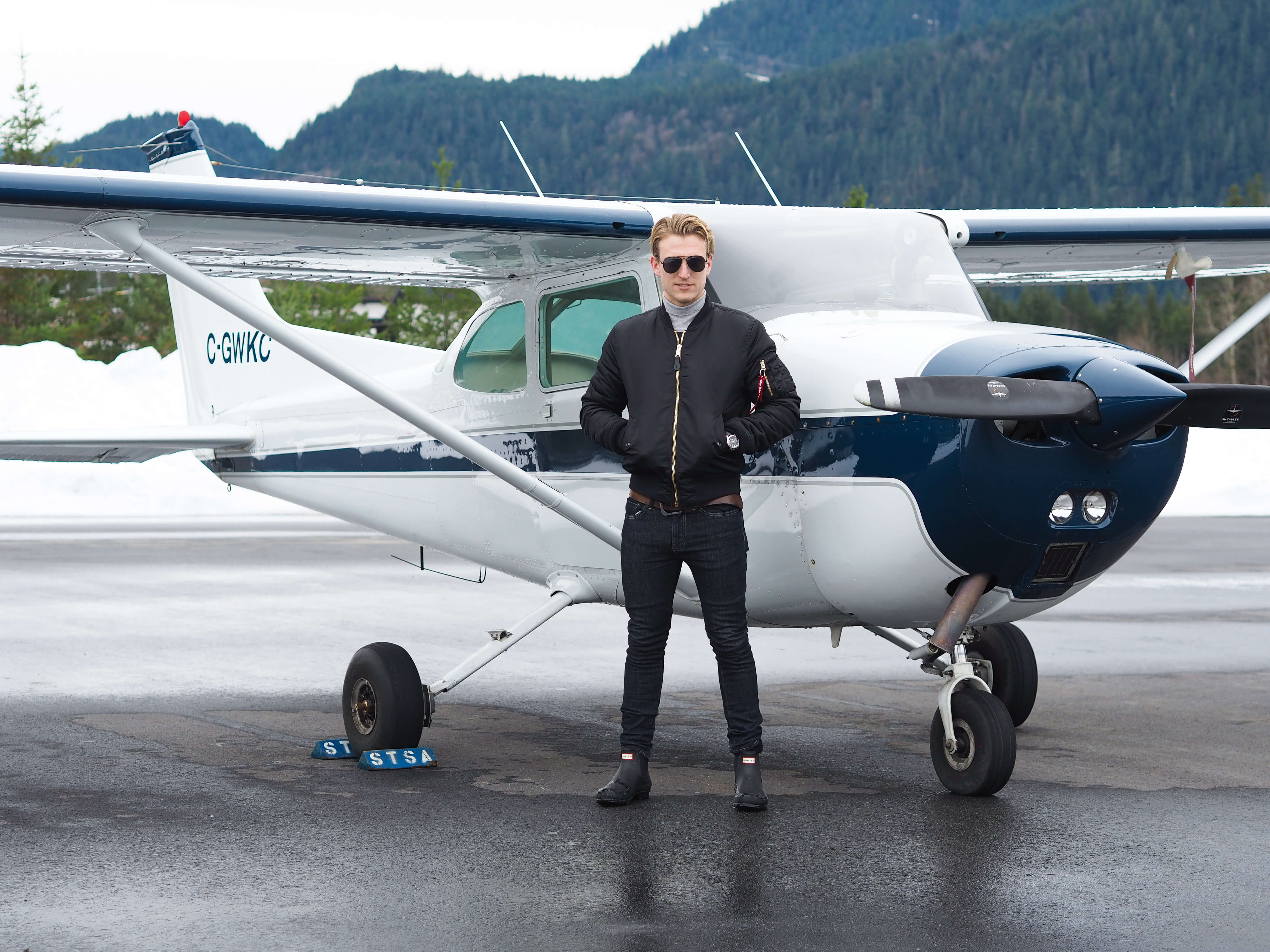 So, if you're looking for an experience close to Vancouver that allows you to explore in a completely new way and experience something unique, Sea To Sky Air's flights are fantastic. The team are super lovely, and I want to give a big thanks to Victoria and David for making it so fun. This is a beautiful way to see the coastal mountains from a new perspective, and it's definitely not something that you get to do every day!
For more information, head to seatoskyair.ca to learn more about their flightseeing tours and experiences, and don't forget to check out my vlog from the trip!