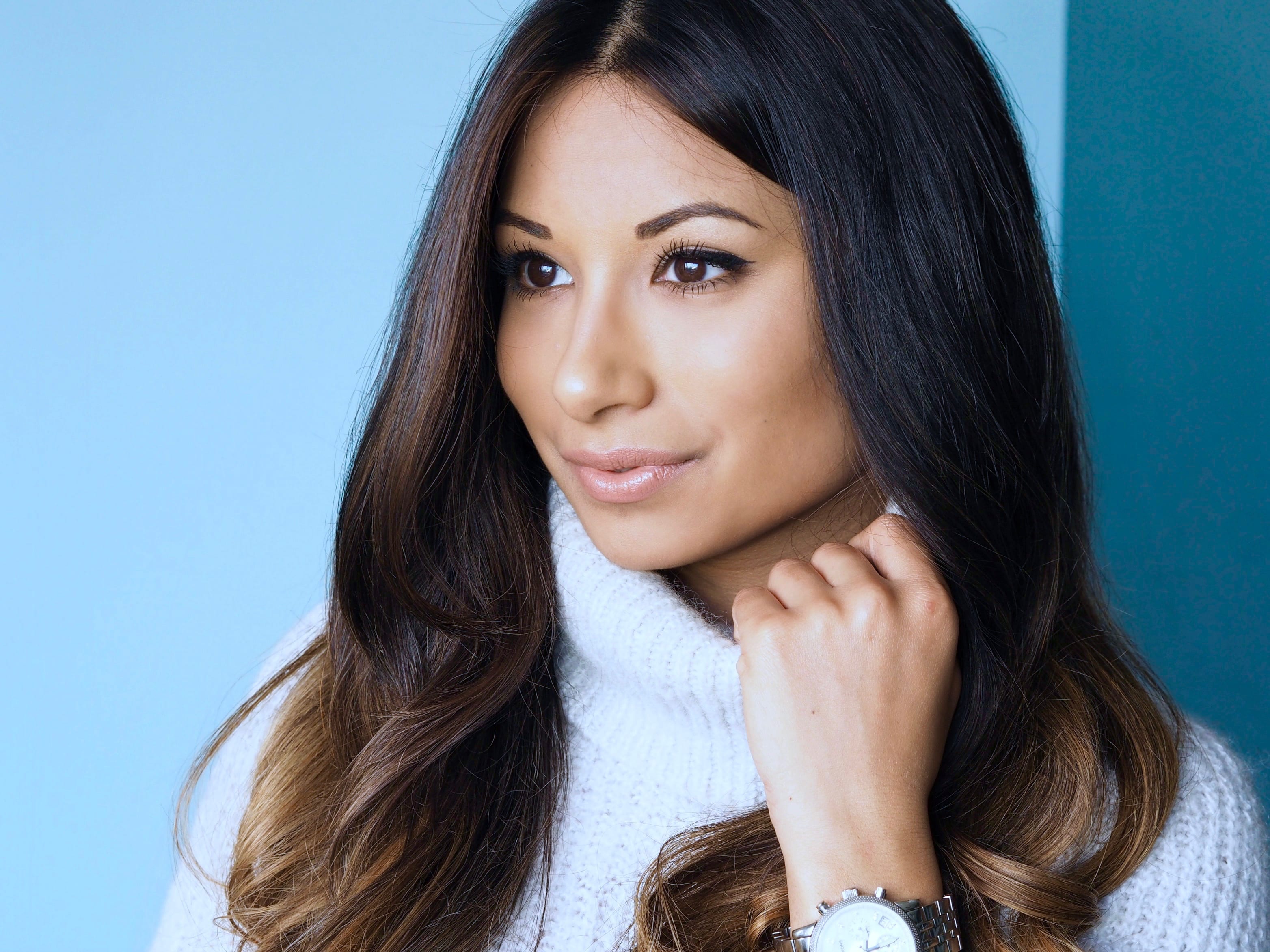 The perfect nude lip colour isn't easy to come by.
Nude lips have made a massive comeback, and as someone who doesn't really suit bold lipsticks, nude is definitely my go-to lip colour. You'll very rarely – if ever – catch me in a bright or highly-pigmented lipstick, so I'm always on the lookout for the "perfect" nude which I must admit, is hard to find.
You don't want your lips to completely blend with your skin, you don't want the nude to dull down your skin (which can easily happen with the wrong shade) and you definitely don't want your nude to make you look zombie-esque by being too light. Honestly, finding the right colour is such a battle!
Because of my skin colour, and the fact that my lips have a very pink undertone, it's difficult to find the colour that I want to achieve, plus, i'm so darn picky so that doesn't help!
I recently stumbled across Maybelline's Colour Sensational – The Buffs Lip Colour range and decided to test them out to see if I could find the perfect nude lip in this collection.
This diverse range has 8 natural and neutral colour pigments, ranging from a darker browny-red to a pale-peachy nude, meaning that there's a shade to match all skin tones.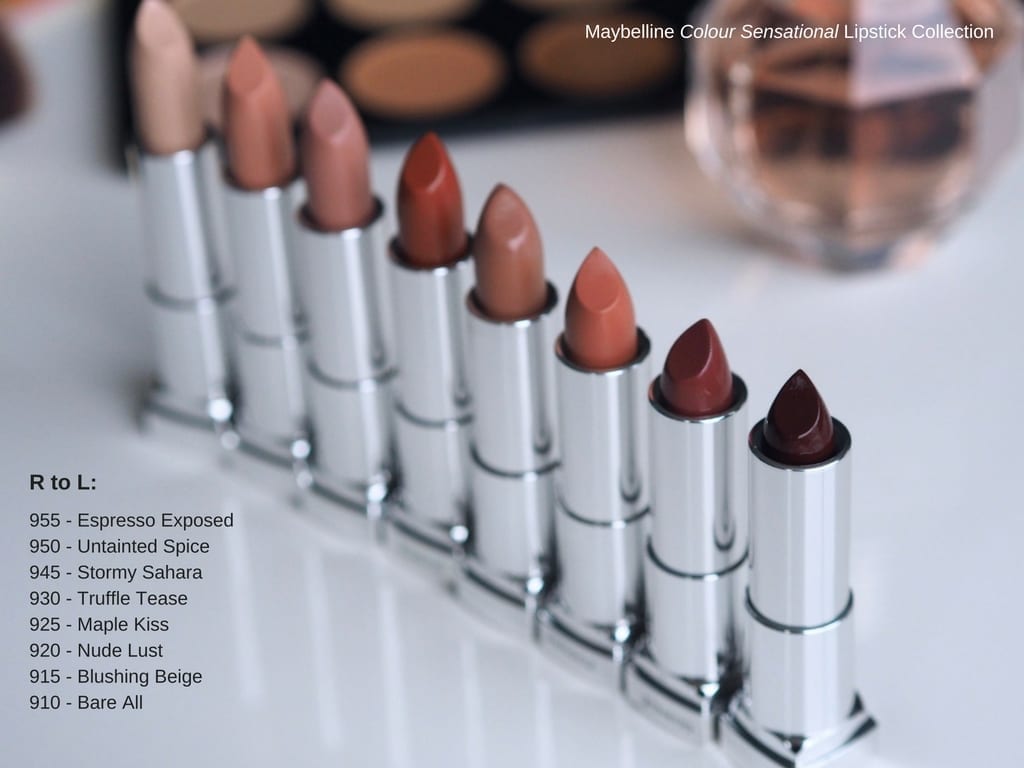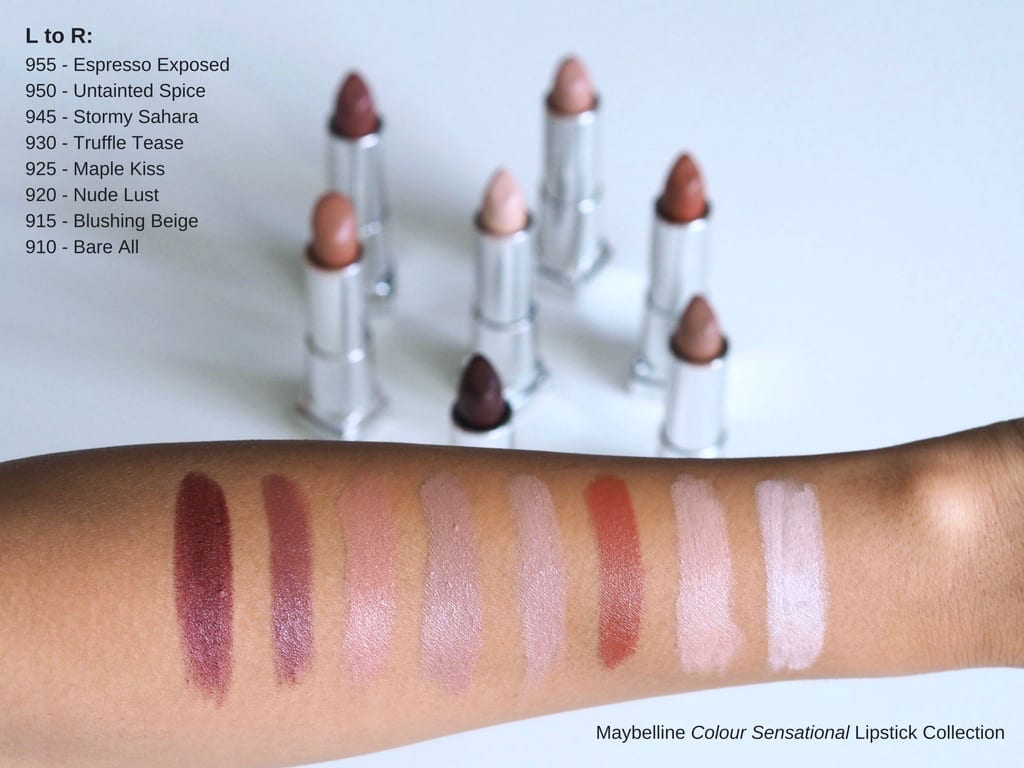 Tips For Finding The Perfect Nude
I found the Truffle Tease 930 to be the best match for me, and it's now my go-to nude in my make-up bag. I must have tried over 40 nudes in the last year, so I was relieved to find a colour that I actually liked and looked nice on my skin. Nudes can easily look either too chalky, too pinky, or too dark on my skin, so for me the 930 is the perfect pigment (fourth from the left).
When searching for the right colour, I learned a few things on the way and rules to follow when trying to achieve that perfect nude lip:
Think about your skin colour
If you have pale skin, pinky nudes will look beautiful and add a subtle colour to your lips. For those with an olive complexion, opt for a nude that is slightly darker than your skin, such as a caramel nude. Avoid nudes that are much lighter than your skin (I can't wear the 910 or 915 in the Colour Sensational range) as it just looks like i'm wearing concealer on my lips. Those with darker skin tones can easily get away with more chocolatey nudes, such as the 955 and 950.
Consider your natural lip
Factor in your natural lip colour, as this will affect how the colour sits on your lips. My lips are quite pink, so a nude with a peachy or pinky hue will always look more pink on my skin. The Truffle 930 is a nudey mauve colour, but with my pink undertones it comes out as a peachy nude so it's exactly what I want.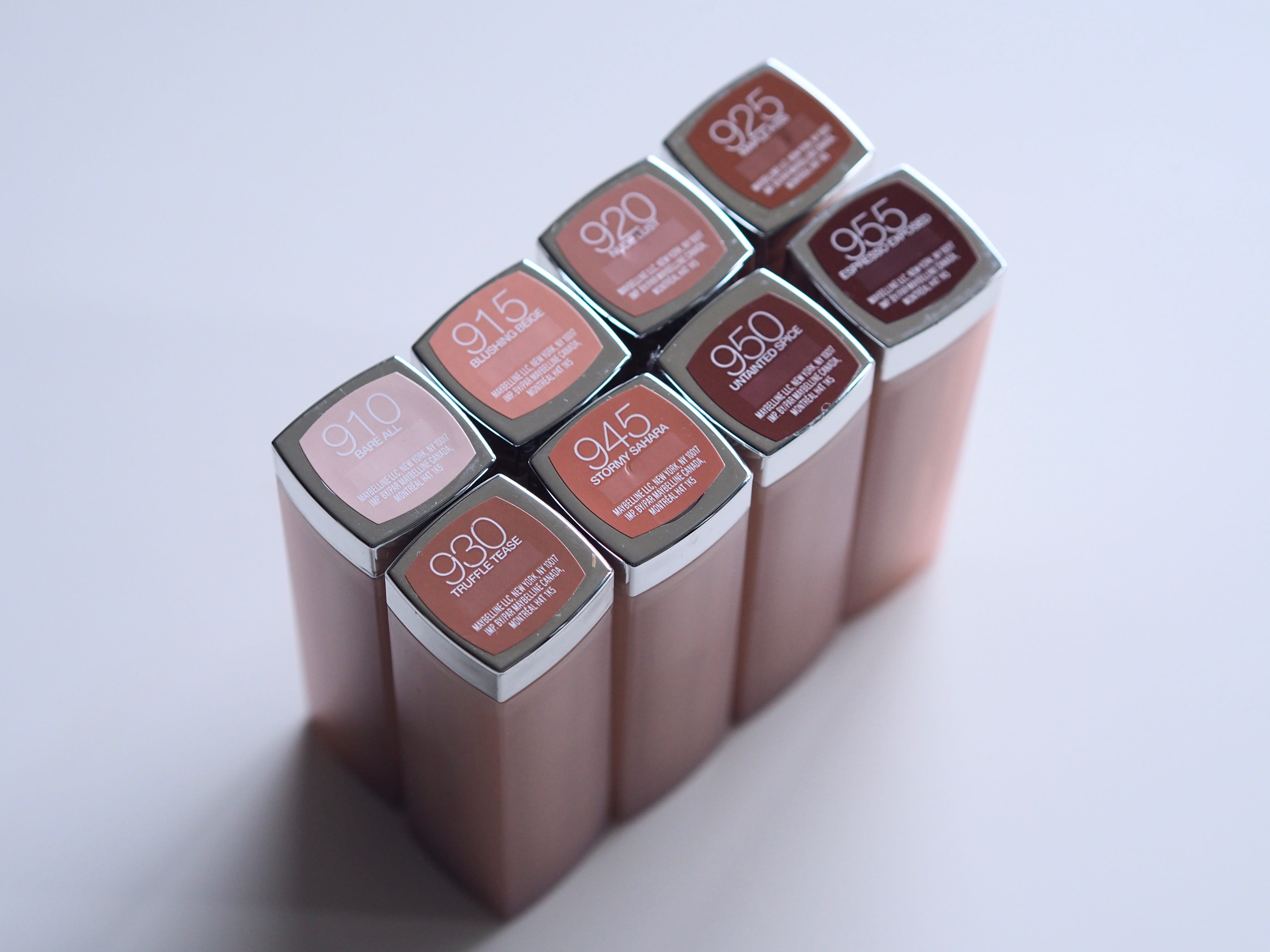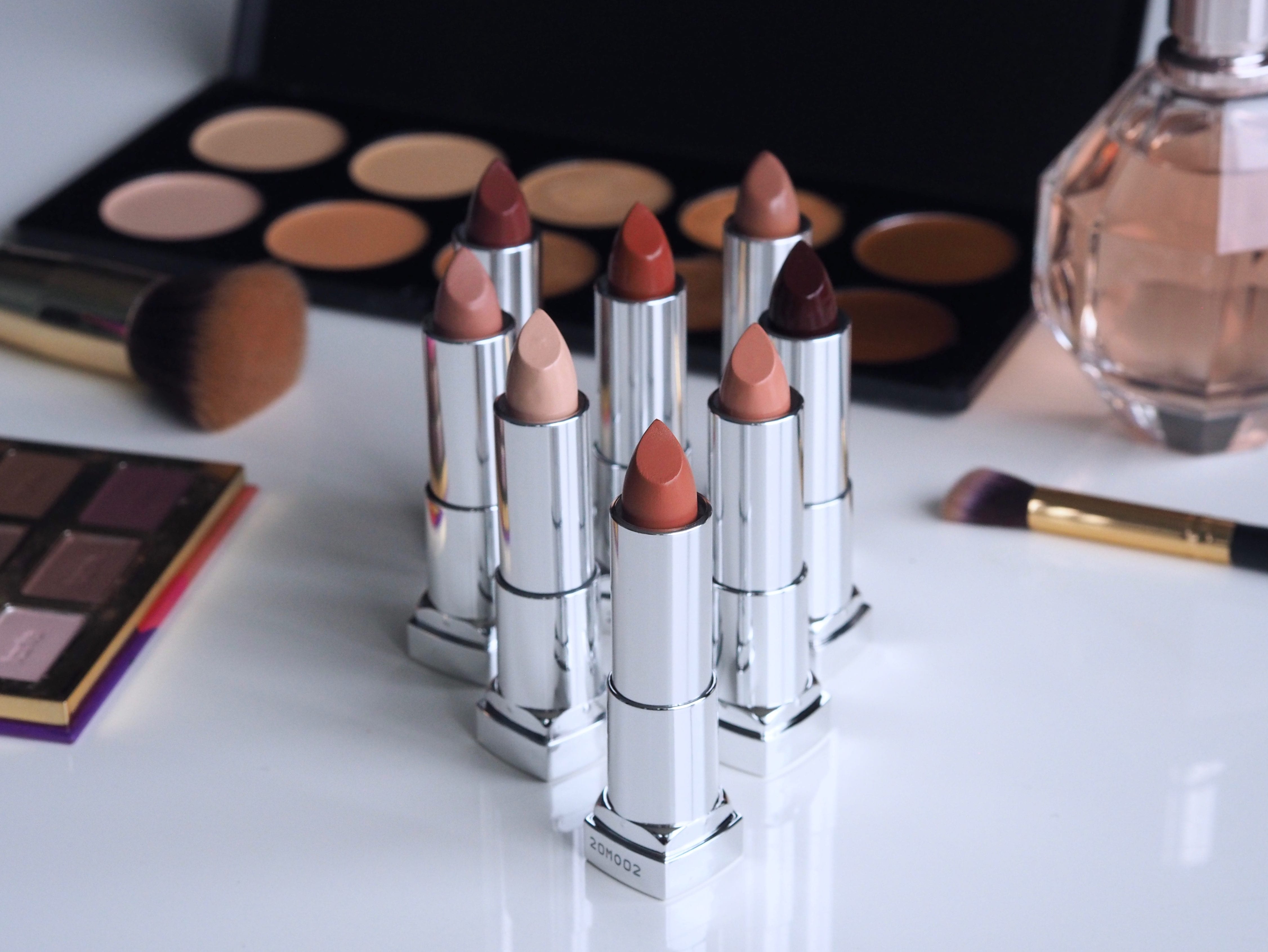 Prep your base
The Maybelline Colour Sensational is actually very nourishing so I don't really have to wear a lip balm, but with lipsticks that are a bit drier I will usually prep my lips with a good lip salve. The colour stays on well, but I would suggest wearing a lip liner to make sure the colour doesn't bleed and to define the edges. I wouldn't say that this is a lipstick that lasts all day, but, the colours are really beautiful and i've yet to find another shade that I like so much.
Find what's flattering for you!
A friend and I did an experiment and tried the exact same nudes and reds to compare how they looked on our skin. Ones that suited her amazingly looked really unflattering on me, and vice versa, so it's really a case of finding what looks best on your skin.
What's your favourite nude colour/brand, and have you ever tried the Colour Sensational range?
Let me know below!