To round off year 1 of our stay in Canada, we spent our last weekend in style and luxury at a beautiful apartment in the heart of Downtown Vancouver.
When we realized we had a few days spare between giving up our house and flying to the UK, I scoured the net trying to find a good deal on hotels in the city. I ended up feeling a little disheartened, as to me, staying in a hotel signifies that you're on vacation. And if you're on vacation, you're no longer at home – and I wanted Vancouver to feel like home for as long as possible.
Then I came across Corporate Stays, a full-service housing provider with thousands of fully furnished apartments all over the world. They're perfect for short and long term vacationers and business travellers on a budget, and it's essentially like staying at a luxury hotel but with home comforts at your disposal.
We stayed at Savanna, a gorgeous 1-bedroom apartment just steps away from Robson Street and Vancouver's bustling Downtown core. I'm not sure whether it was the stunning decor, the homely feel or that we made it in time to watch sunset from our balcony, but I felt completely at home as soon as we stepped in the door.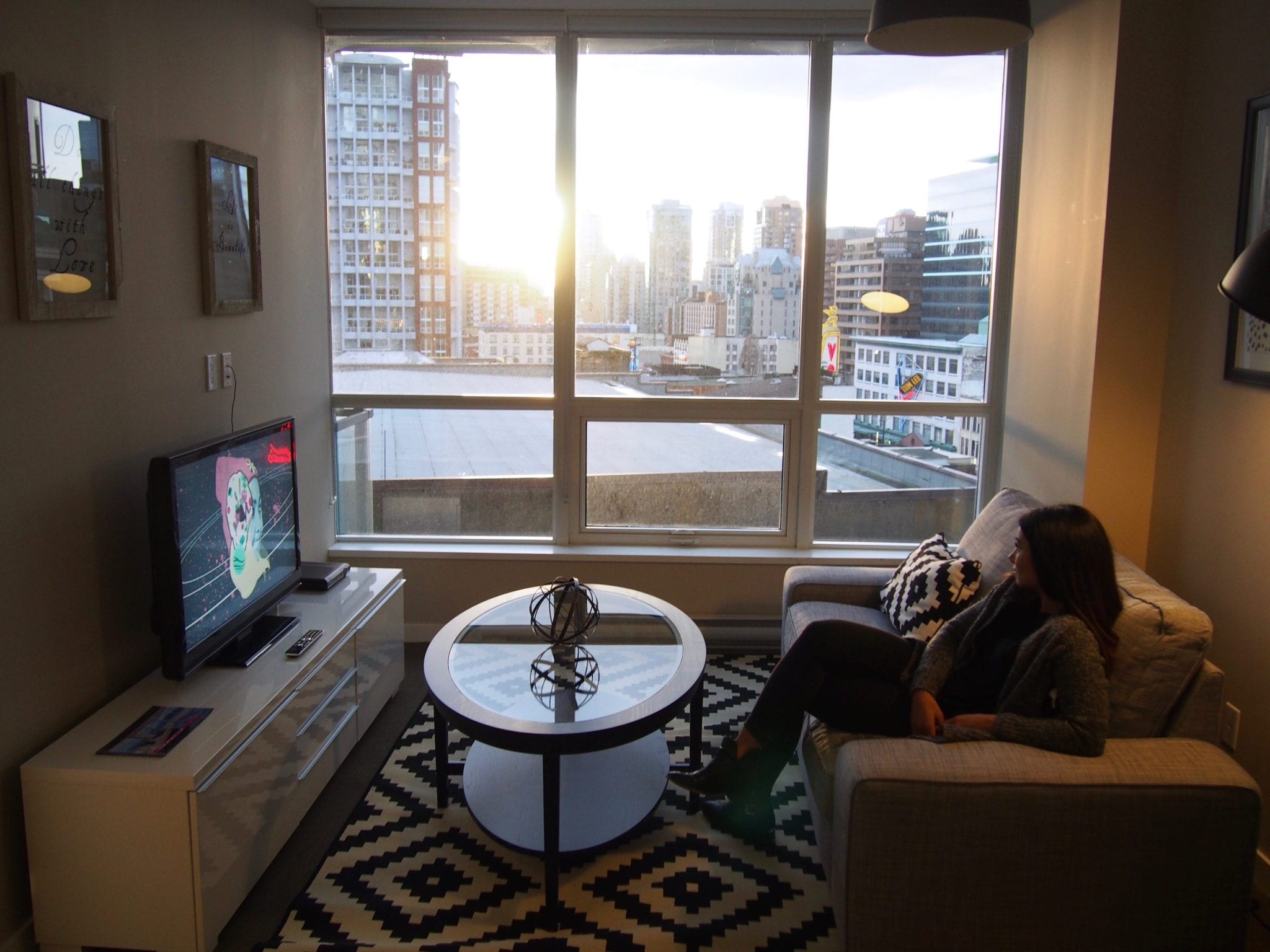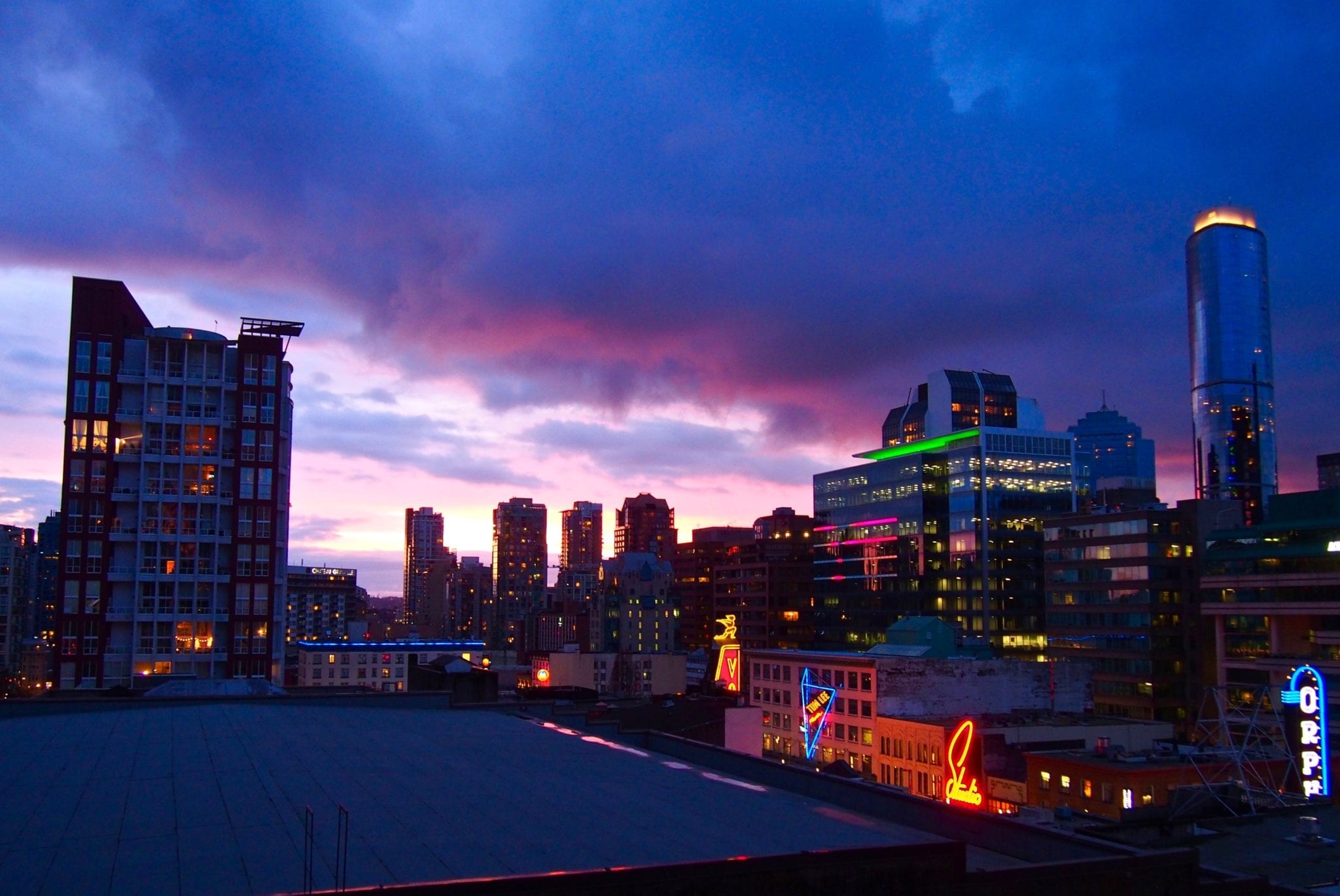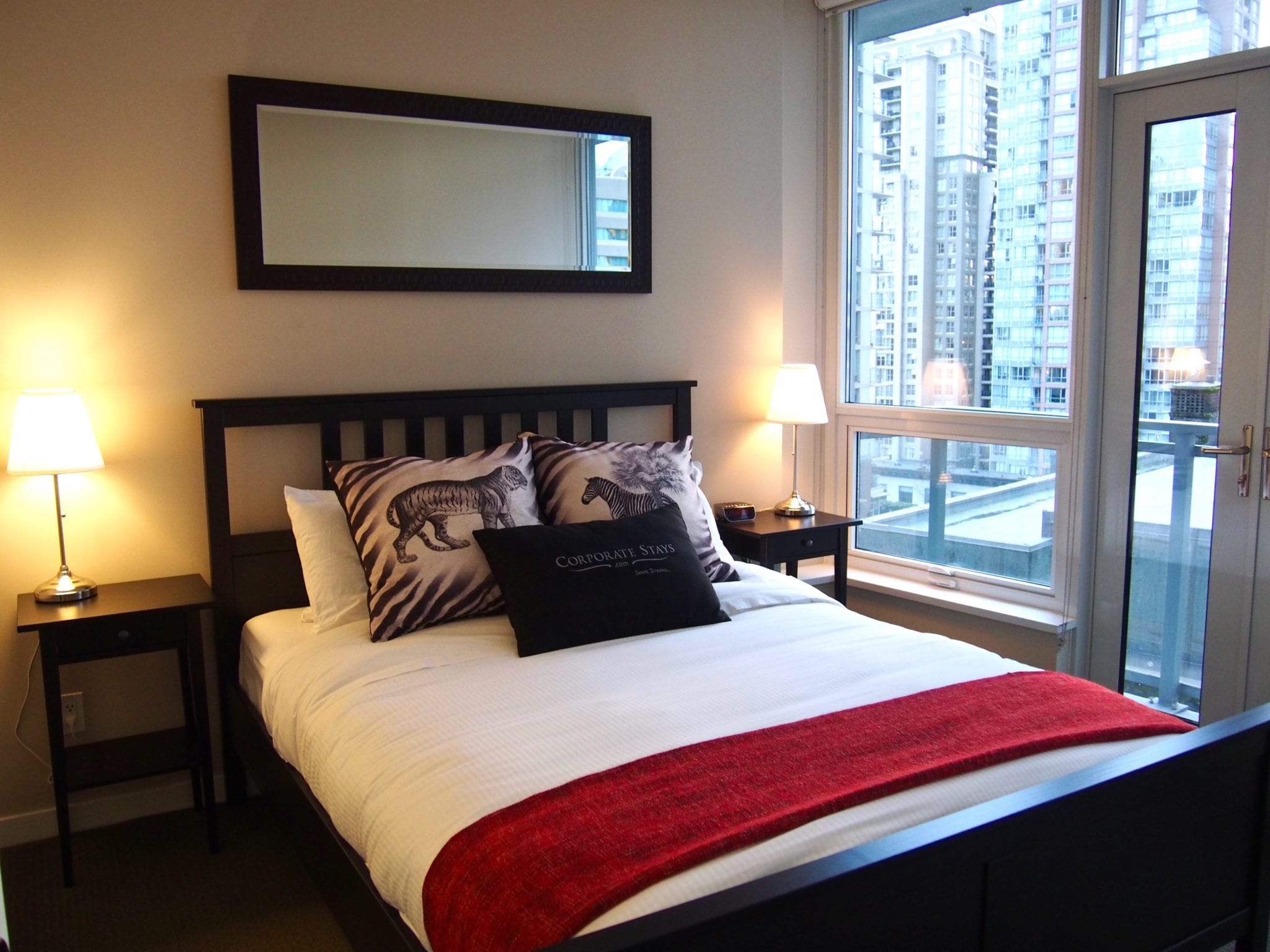 The apartment was kitted out to the nines – i'm talking a full kitchen (and fancy coffee machine), a spacious living area, a beautiful bathroom, in-house laundry, floor-to-ceiling windows with views of the city and hands down, one of the comfiest beds i've ever slept in. There was also a huge fitness centre on our floor and tons of cafes and restaurants literally a few steps away from our building.
If that's not enough, there was a walk-in closet hidden between the bedroom and bathroom, AND the cutest office space ever. My dining room table (or any cafe with wifi) is usually my office, so it was lovely to have a space where I could get in the zone and properly wrap things up before we jetted off to England. I do usually have a 'no work in the bedroom' rule, but I couldn't resist working under the covers (and napping in between emails) as the bed was just so damn comfy.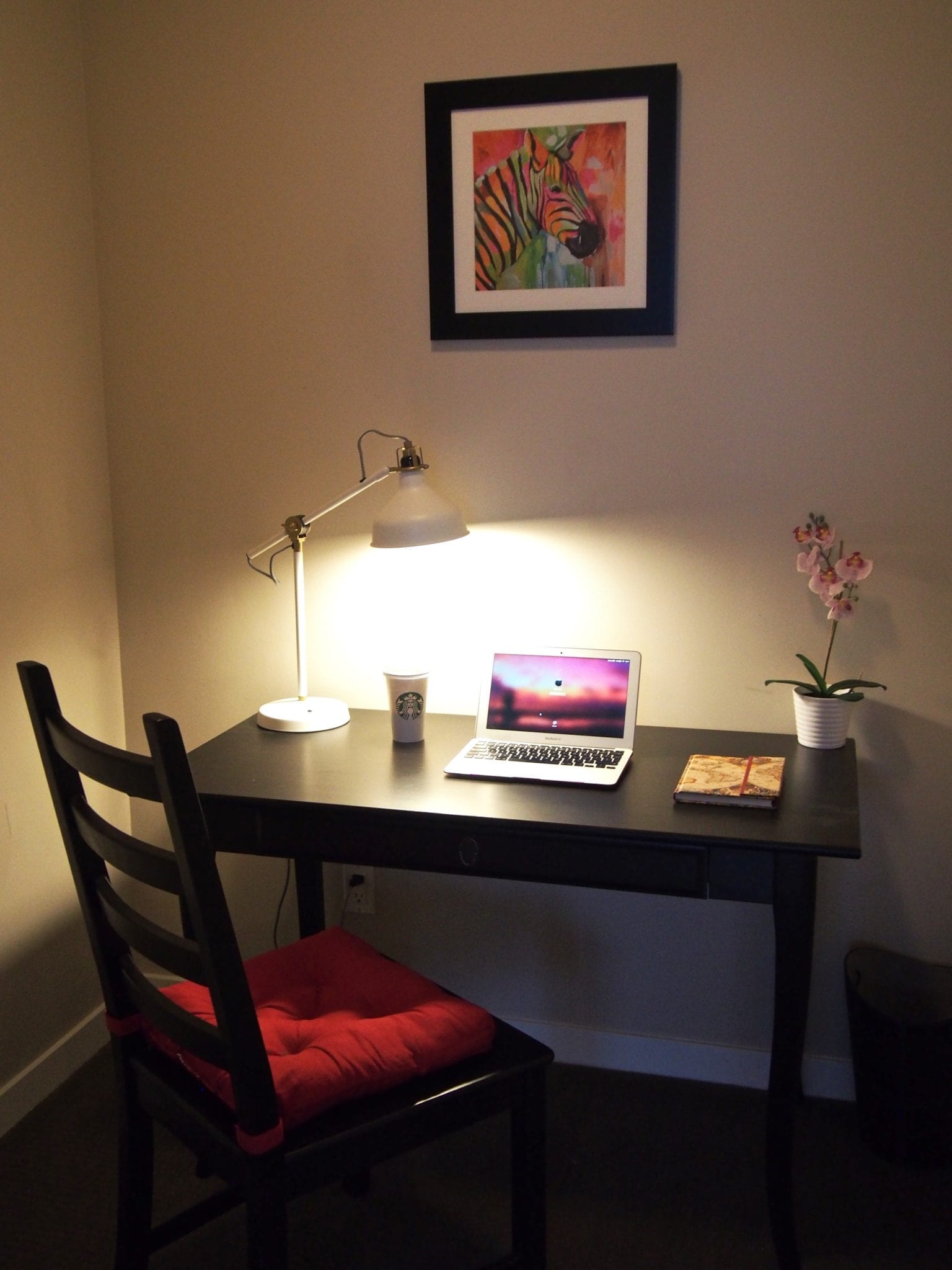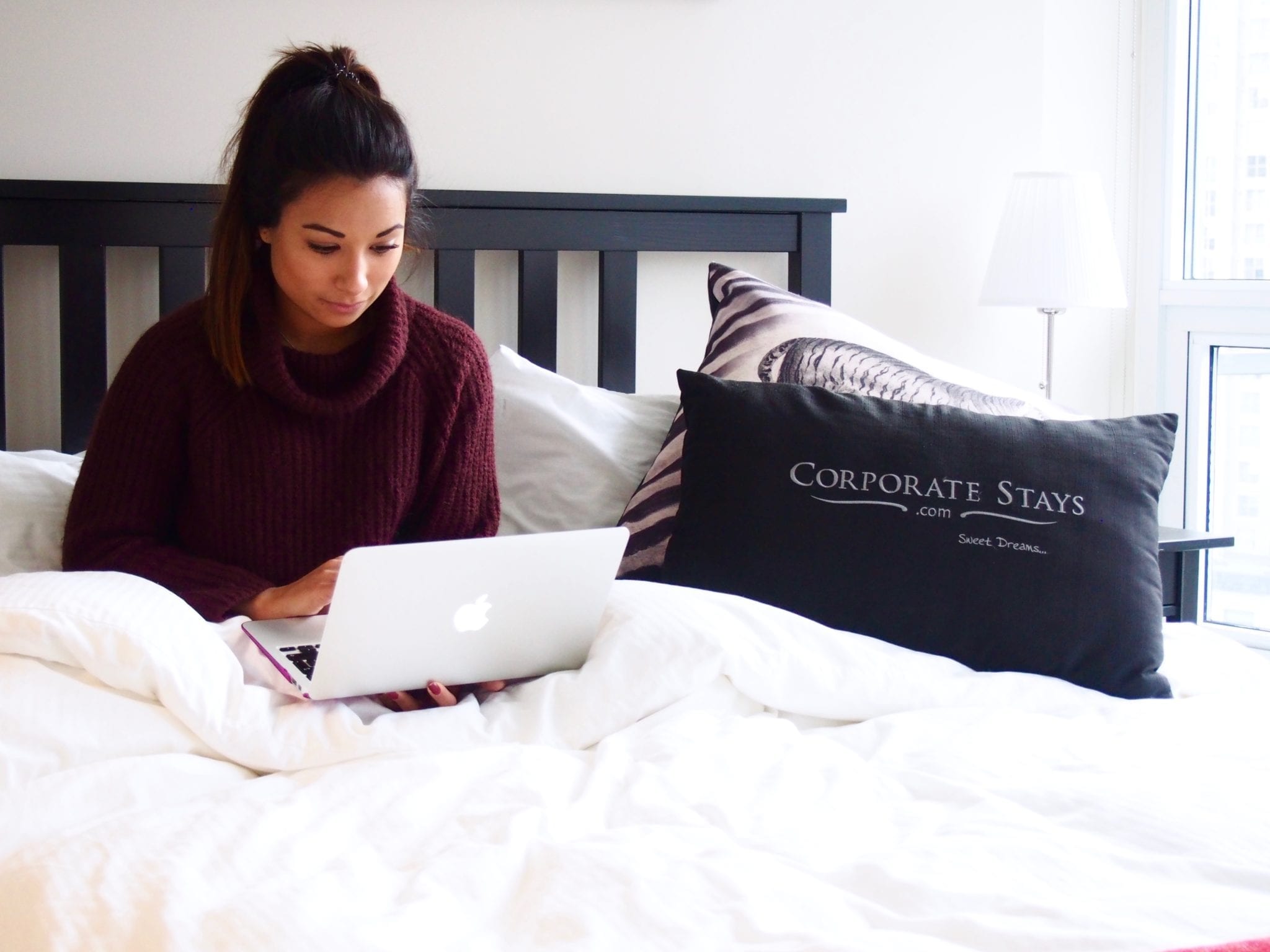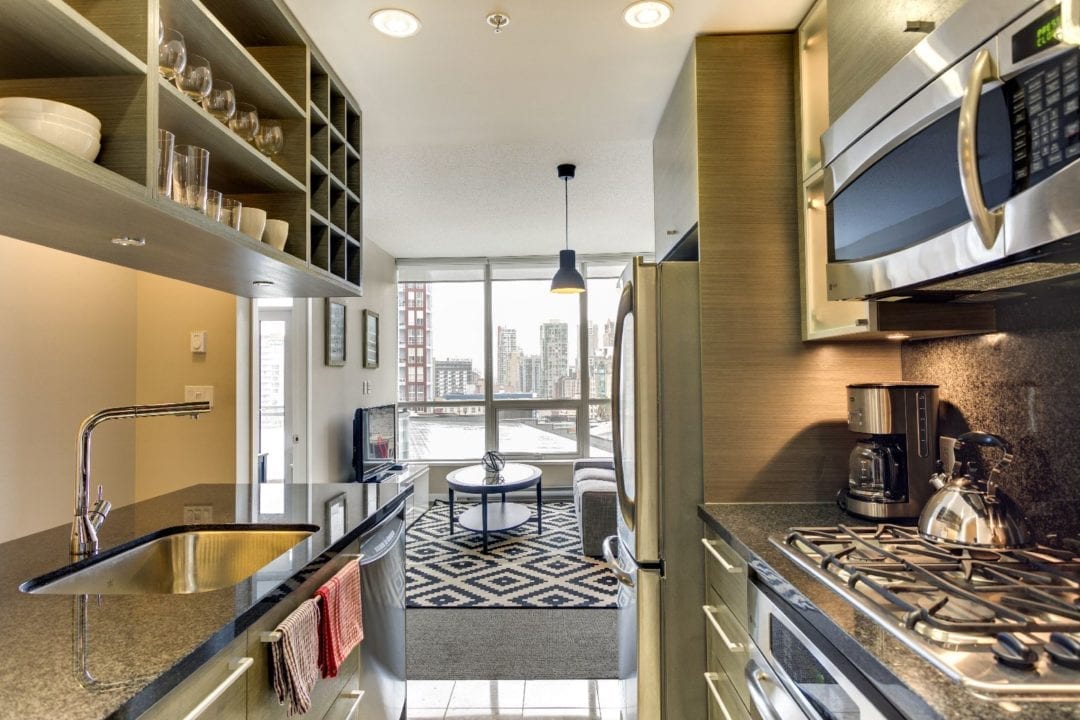 It's hard to think of reasons not to stay at a place like this. Whether you're travelling on a vacation, staycation or on business, Corporate Stays is a brilliant option. You get to live like a local and experience a luxurious home from home without the crazy price tag. Being able to cook makes a huge difference to the wallet, and apartments come in all shapes and sizes so they're perfect for solo travellers or families.
---
About Corporate Stays
Corporate Stays creates personalized housing experiences for travellers worldwide. With thousands of properties everywhere from Vancouver to London, to Mexico City to New York, Corporate Stays provides travellers with the perfect place to stay away from home. Browse their apartments at www.corporatestays.com.