I recently had the pleasure of interviewing Kristal Barrett-Stuart, a truly inspirational woman who has made it her mission to help girls smash through the glass ceiling and achieve their goals in life. What Kristal's set out to do is brilliant, and I think we all – no matter how experienced or successful – need a little reassurance sometimes about what we're doing and the direction we're following.
"Like a diamond, you can take whatever the world gives you and make something beautiful and brilliant out of it."
This quote is taken from Kristal's new book, Sparkle: An Inspirational Handbook for Girls. A motivational quote that I think we could all do with hearing every once in a while. As much as we think we do, we never actually know what life will bring. As much as we try to plan, organize and anticipate, we can never expect for the unexpected. There will be days when we're happy, days when we're sad, and days when we just don't feel like getting out of bed in a morning. But that's okay… because if making something beautiful and brilliant can be sculpted whilst snuggled up in your duvet, then what's wrong with that?
I'm the first one to admit that I suffer from a confidence crisis pretty much every week. I wonder whether i'm doing enough, being productive enough, running enough or writing enough, and sometimes it gets tiring wondering if it's ever….enough. With so many negative messages out there it's easy to get lost and let that pessimistic voice (that we continually try to ignore) come out of woodworks and guide us to an unhappy place.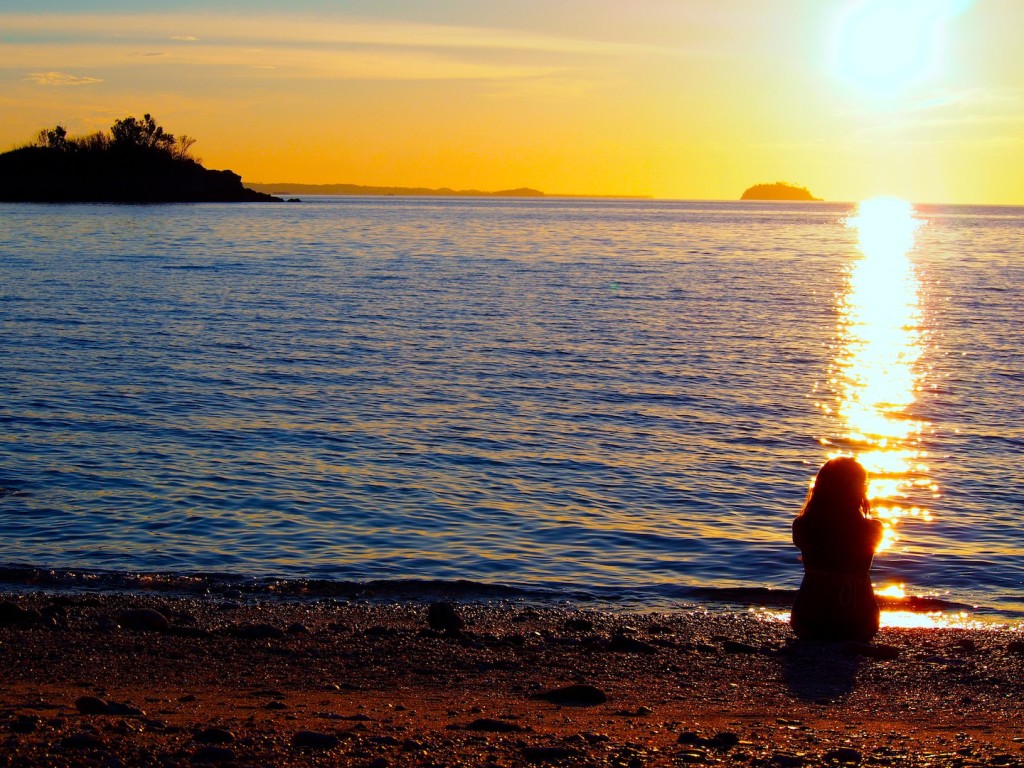 We put so much pressure on ourselves to look, act and live in a certain way, when really, there's only one person we need to prove ourselves to – and that's ourselves. We need to remember to give ourselves a little more credit for what we've achieved, no matter how significant, how long it's taken or the journey that still lies ahead. As they say, the good things in life don't come for free and they most certainly don't come easily. As much as I hate to admit it, I think it's a good thing. Because if it did, then we'd never have that satisfaction of looking at what we've achieved and secretly smiling to ourselves that our hard work has paid off.
The feature picture on this post was taken whilst we were climbing down the highest via ferrata in the world in Borneo. With a 700m vertical drop below us, I realized at that moment that I was actually afraid of heights; a realization that could have come at a better time than 3770m up a mountain. Things never usually scare me, but this did. I was absolutely petrified, and for a few short seconds I let that little negative voice convince me that I couldn't do it. And then I realized that no one else could save me; not our guide, not Matt and unfortunately not a rescue team. I realized that it was up to me to face my fear, maintain my strength and make it down to the bottom of that mountain. And when I did, I can safely say I was filled with so much pride and fulfilment because I was the only person in the world who got me to that goal.
So if ever you feel like what you're doing isn't enough, take a step back and just reflect on where you are. You'll soon realize that you're the only person who has driven your success, and indeed the only person who can make something beautiful and brilliant out of life. You've tackled so many fears and faced so many challenges already, but you probably don't even realize it. And if that's not a big enough achievement in itself, then I don't know what is. Stay positive, keep smiling and never lose sight of how far you've come. And remember; anything is possible if you truly put your mind to it.