Recently i've been thinking about all the beautiful destinations we've visited over the last couple of years, and Banff is definitely one of my favourites.
I realize that somehow - somehow - I never really did a write up of our trip to Banff, and since we captured so many beautiful photos I wanted to share them properly on here.
We visited Banff almost 2 years ago, in April of 2015, a couple of months after we moved to Vancouver. It was our first proper holiday in Canada and I don't think we were prepared for how beautiful (and cold!!) it would be. However, we were so lucky to have clear blue skies so the weather was beautiful and crisp providing the best road trip conditions.
Our 4-day trip involved simply driving around Banff and making our way to the area's most iconic spots.
The landscape is simply amazing and I'm adamant that we're going to visit again in summer so we can see the lakes in all their turquoise glory. Although it was a shame that we missed that, I think we managed to see Banff in a way that most people don't - covered in a blanket of snow. Plus, visiting in off-peak season had its benefits as the roads and lookouts were very quiet which meant at times, we had a whole lake to ourselves. It's worth noting as well that warmer weather arrives slightly later over there, so even in April there will still likely be a thick layer of snow on the lakes and mountains.
Visiting in spring did mean that most animals were still hibernating (although we did see plenty of big horn sheep and elk), but the snowy landscapes were just amazing. We stayed in Banff, as we didn't enough time to properly visit Jasper as well, but we did venture up the Icefields Parkway and to the Athabasca Glacier which was in-credible.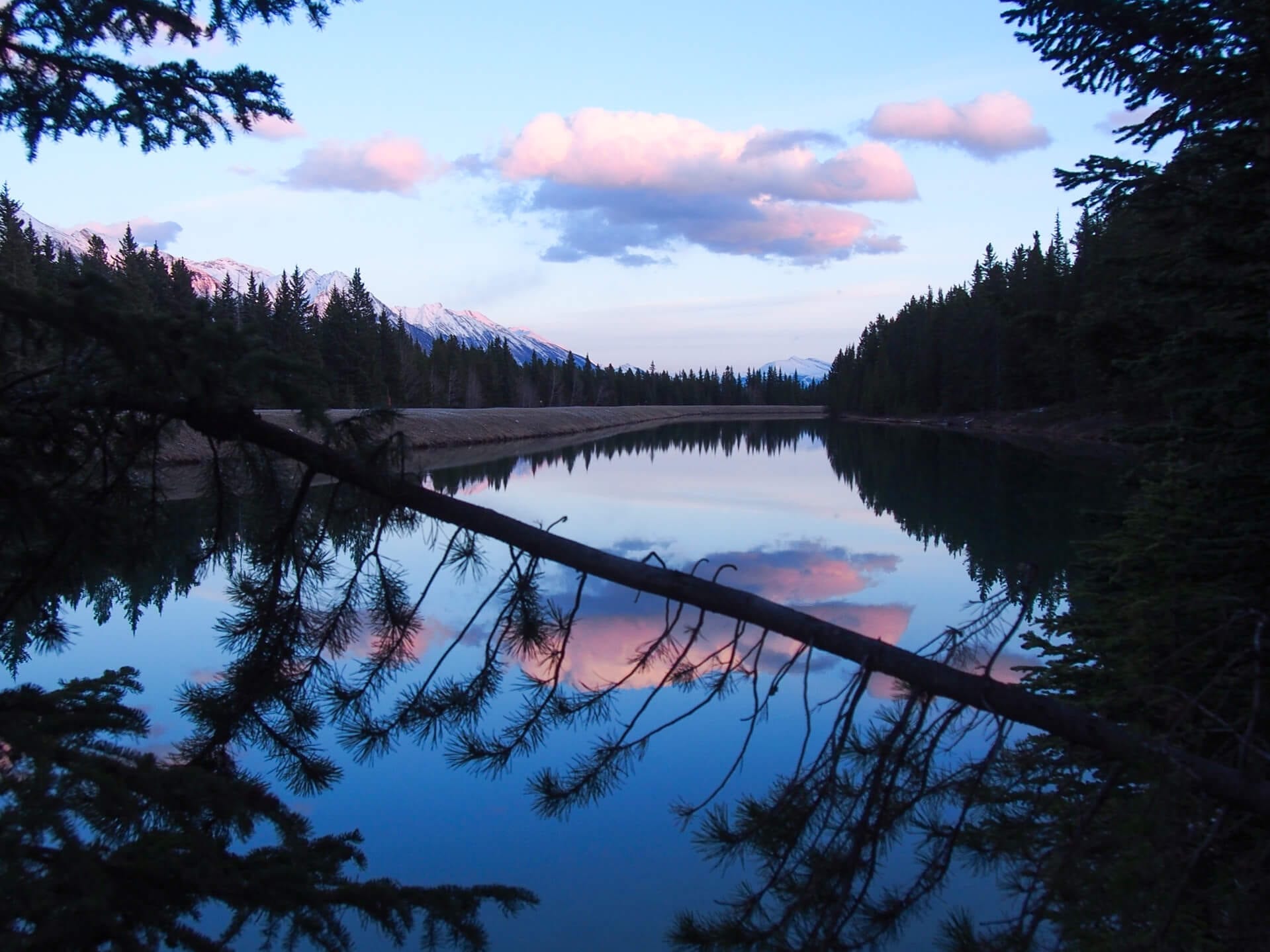 We stayed at a beautiful Loft Suite at The Fox hotel in Banff (which had the most amazing thermal pool downstairs, the boy chose well!) and flew into Calgary and then drove from there. If we were to do it again in winter/spring season, i'd definitely go a lot more prepared (we didn't even have proper snow gear at that point) and preferably go for a bit longer so we could squeeze in some snowshoeing or skiing, but I would 100% go again. The only difficulty with going in April was that a lot of the roads and lakes were completely inaccessible due to the snow, so we had to miss out on places like Morraine Lake which opens in late May.
However, we still had the most amazing adventure and I'm glad that i've finally decided to share some of the photos, even if it has taken me two years. Here are a few of my favourite spots and shots, and hopefully this may give you a little inspiration if you're planning a trip there yourself!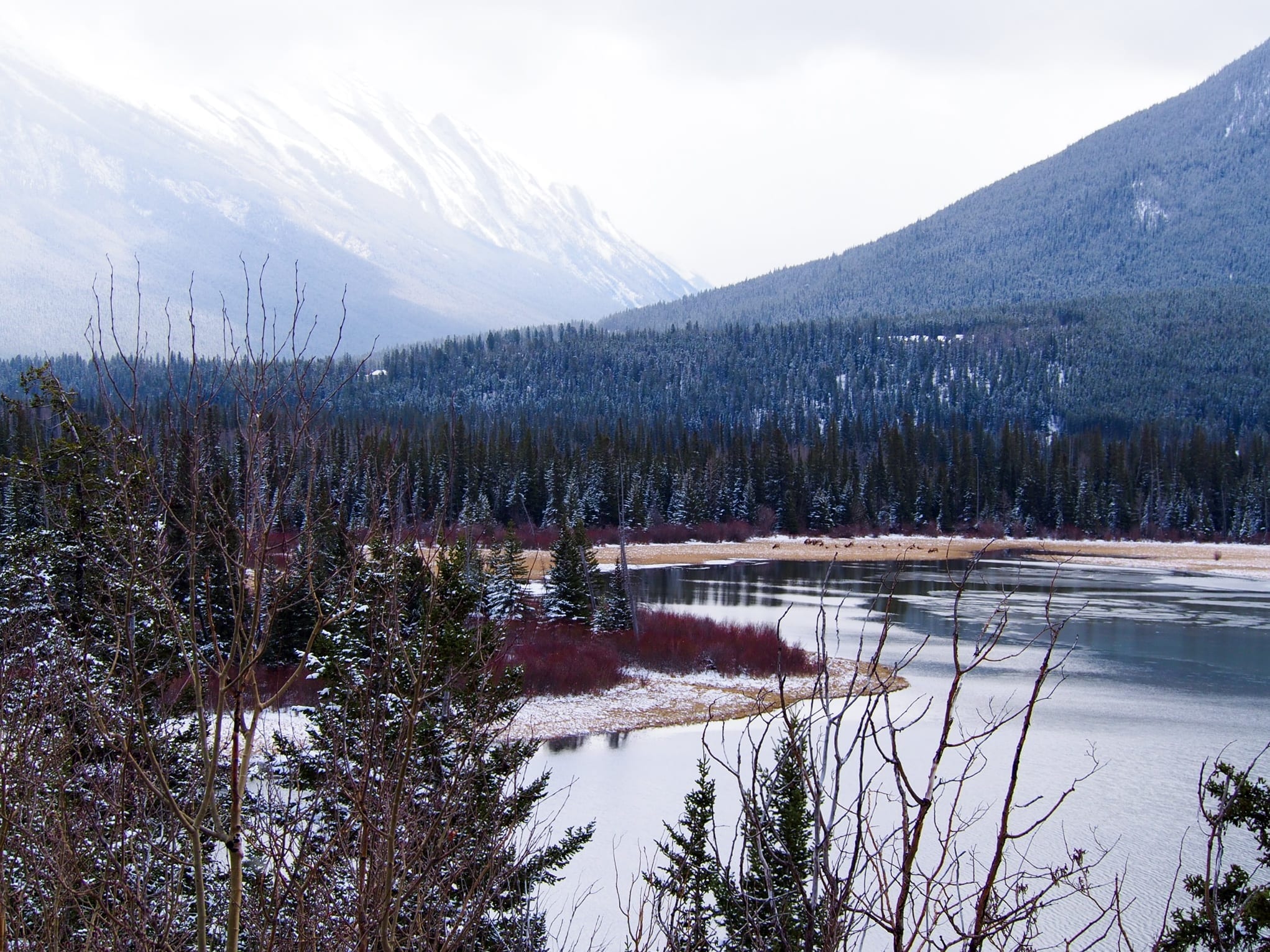 Peyto Lake
This is definitely one of Banff's most famous lakes and quite rightly so. The view from the Peyto Lake lookout at Bow Summit is spectacular, and although we didn't get to see its iconic bright blue colour, the sea of white was just as beautiful. The lookout is a bit of an uphill hike from the parking lot, especially in the snow, but it's definitely worth it.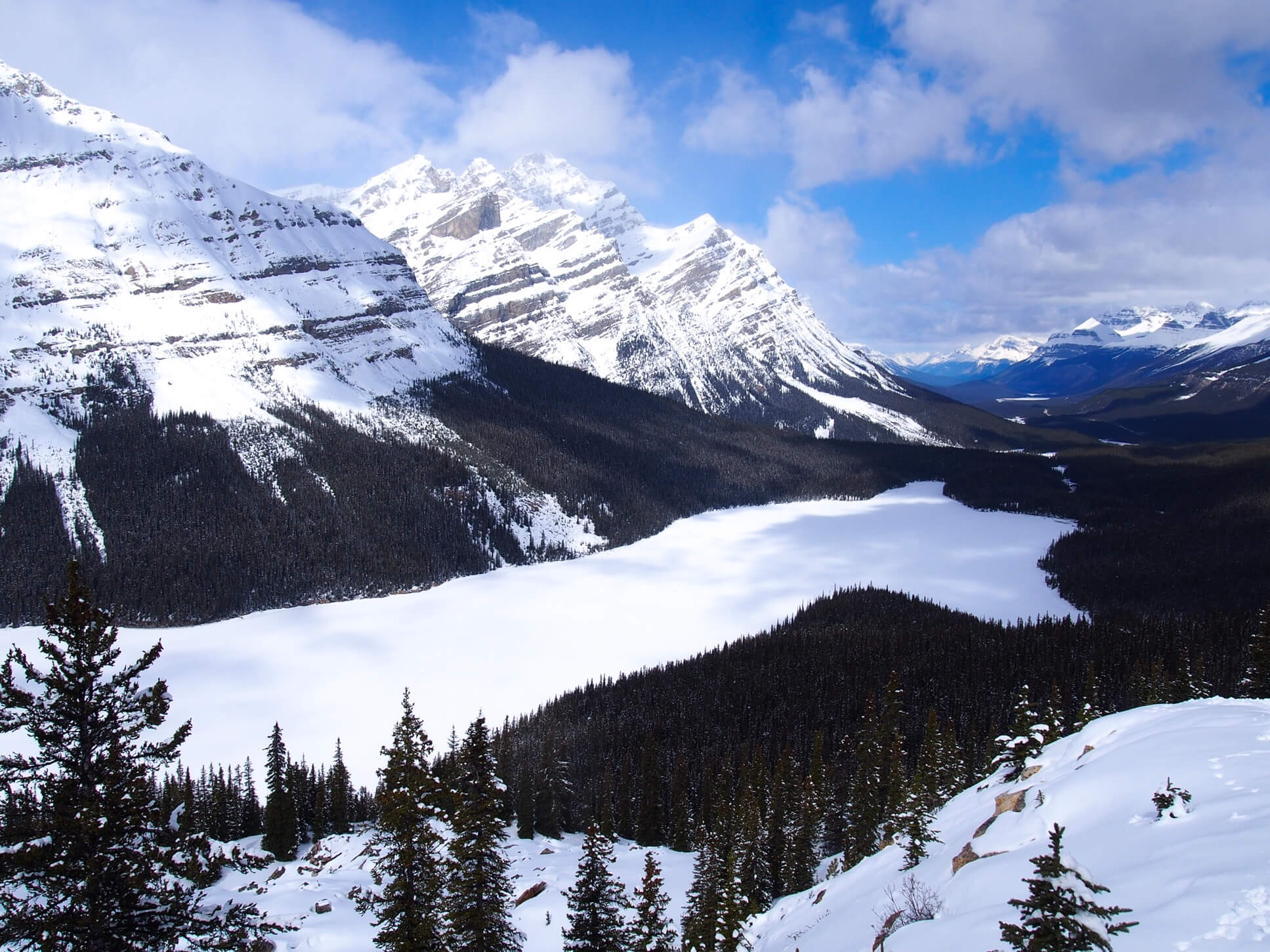 Two Jacks Lake
Two Jacks Lake is a beautiful spot that's perfectly set up for camping and picnics. There are two campsites - Two Lake Lakeside and Two Jack Main - and both make the perfect base camp if you're wanting to explore the area. We arrived just before sunset so the lake was incredibly calm and the mountain formed a picture-perfect backdrop. It's located on Lake Minnewanka road just before you reach Lake Minnewanka, about 11km from Banff centre.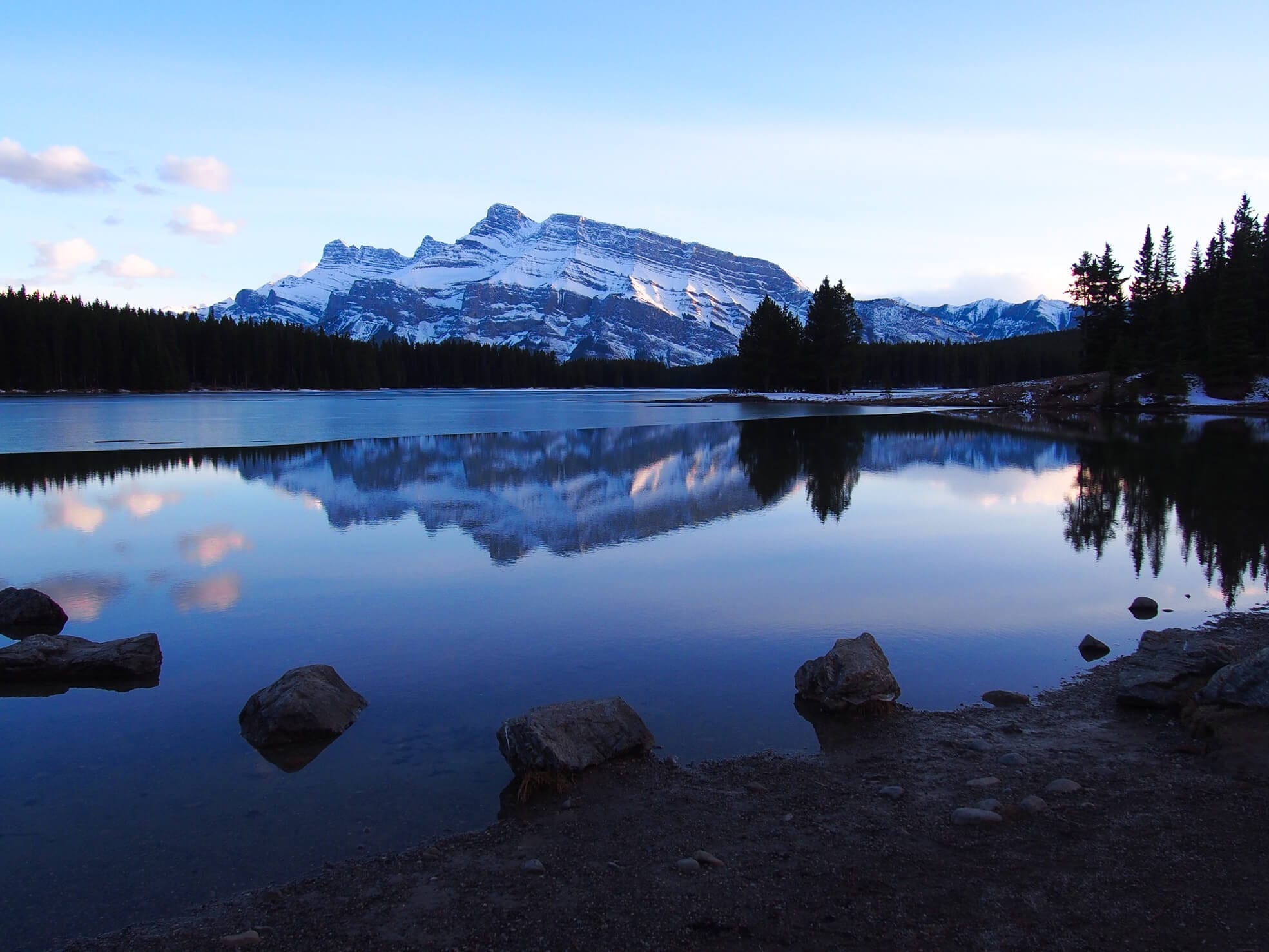 Lake Minnewanka
Also known as the "Lake of the Water Spirits", Lake Minnewanka is a beautiful spot just 14km from Banff town. The lake isn't a bright blue colour like many of the others around the area, but it's actually the longest lake in the Canadian Rockies. It's also great place to hike, mountain bike, snowshoe/ski, picnic, or simply relax.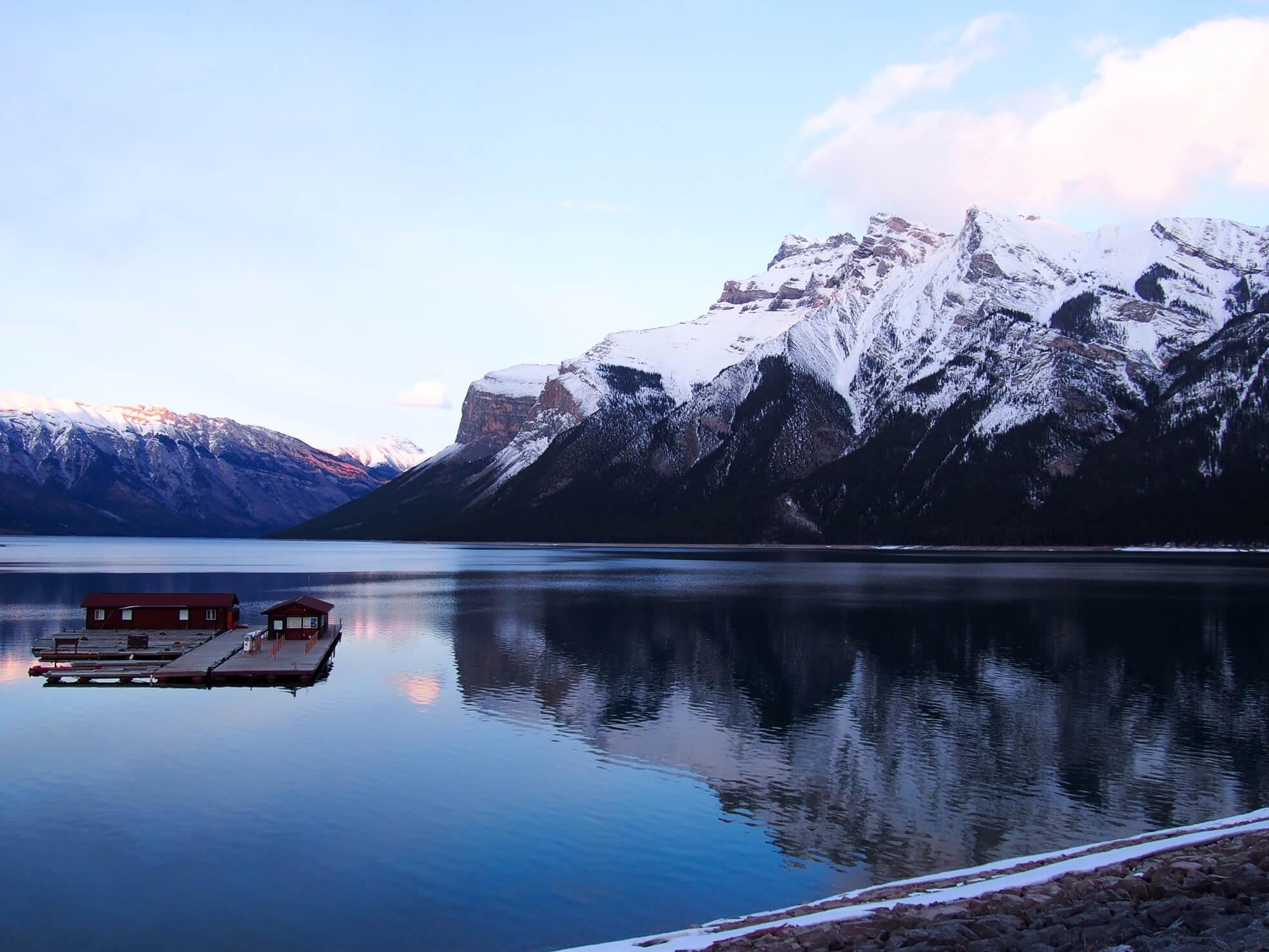 Lake Louise
World-famous Lake Louise is just as beautiful in real life as in the photos, even when covered in a blanket of snow. The lake was completely frozen and this was our first time experiencing a frozen lake like this, so it was an absolute winter wonderland. It's an amazing place for snowshoeing, cross-country skiing, hiking, tobogganing, ice skating, or just playing in the snow! The Fairmont Chateau Lake Louise is also located at the foot of the lake if you're looking to stay somewhere unique and magical.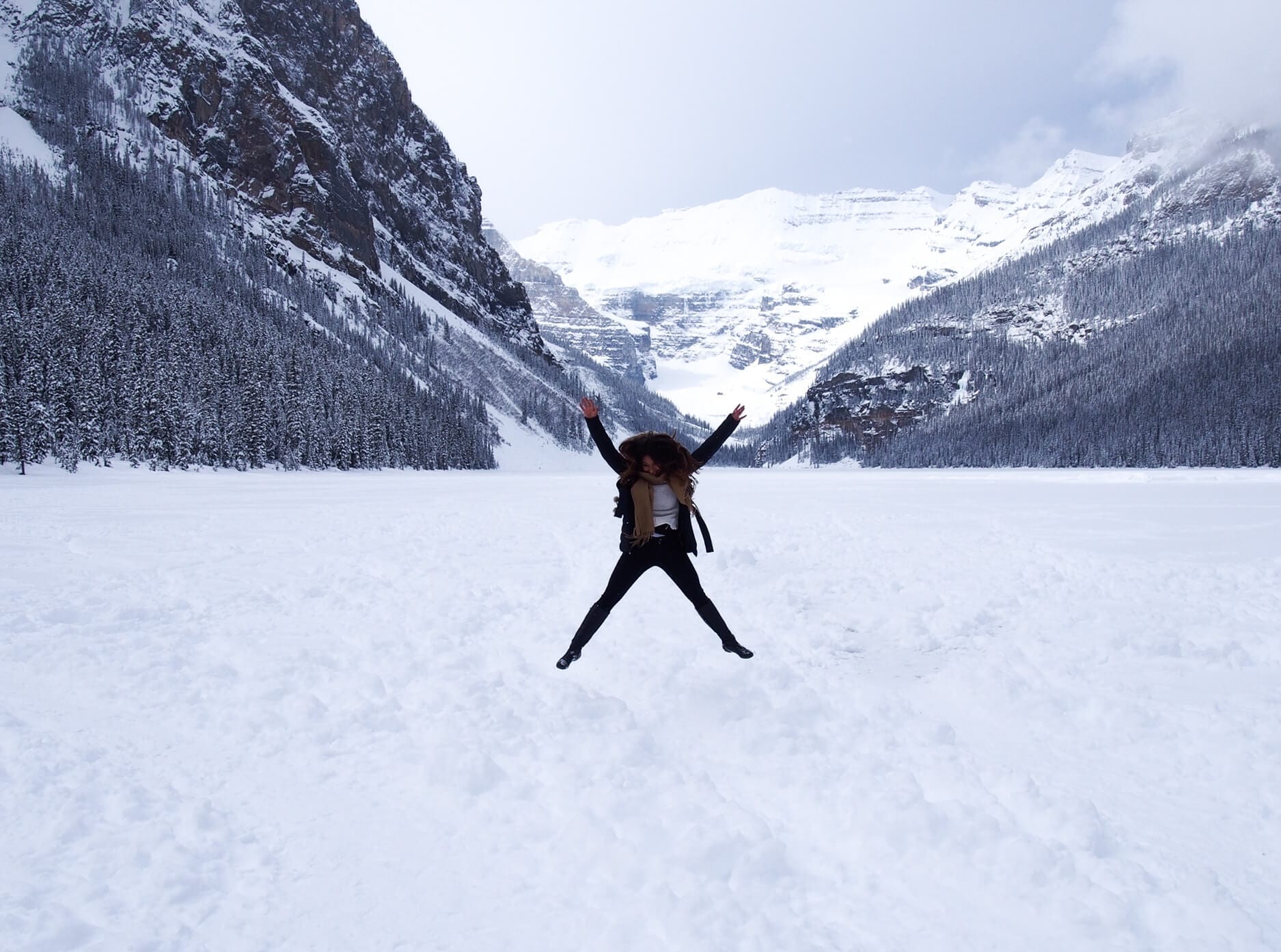 Athabasca Glacier
On our third day we decided to road trip along the Icefields Parkway from Banff and make our way up to the Athabasca Glacier. The Parkway is one of the most amazing roads i've ever seen - it's lined with a wall of mountains on either side and the vistas are phenomenal. The Athabasca Glacier is one of the six 'toes' of the Columbia Icefield and is one of the most accessible glaciers in North America. You can reach the base of the glacier on foot, and you can also do guided tours (at certain times of year) where you get to trek onto the surface of the glacier. It was incredibly cold here and the wind chill was like nothing i've ever experienced before, so make sure you wrap up if you're visiting in winter/spring as it can get very windy.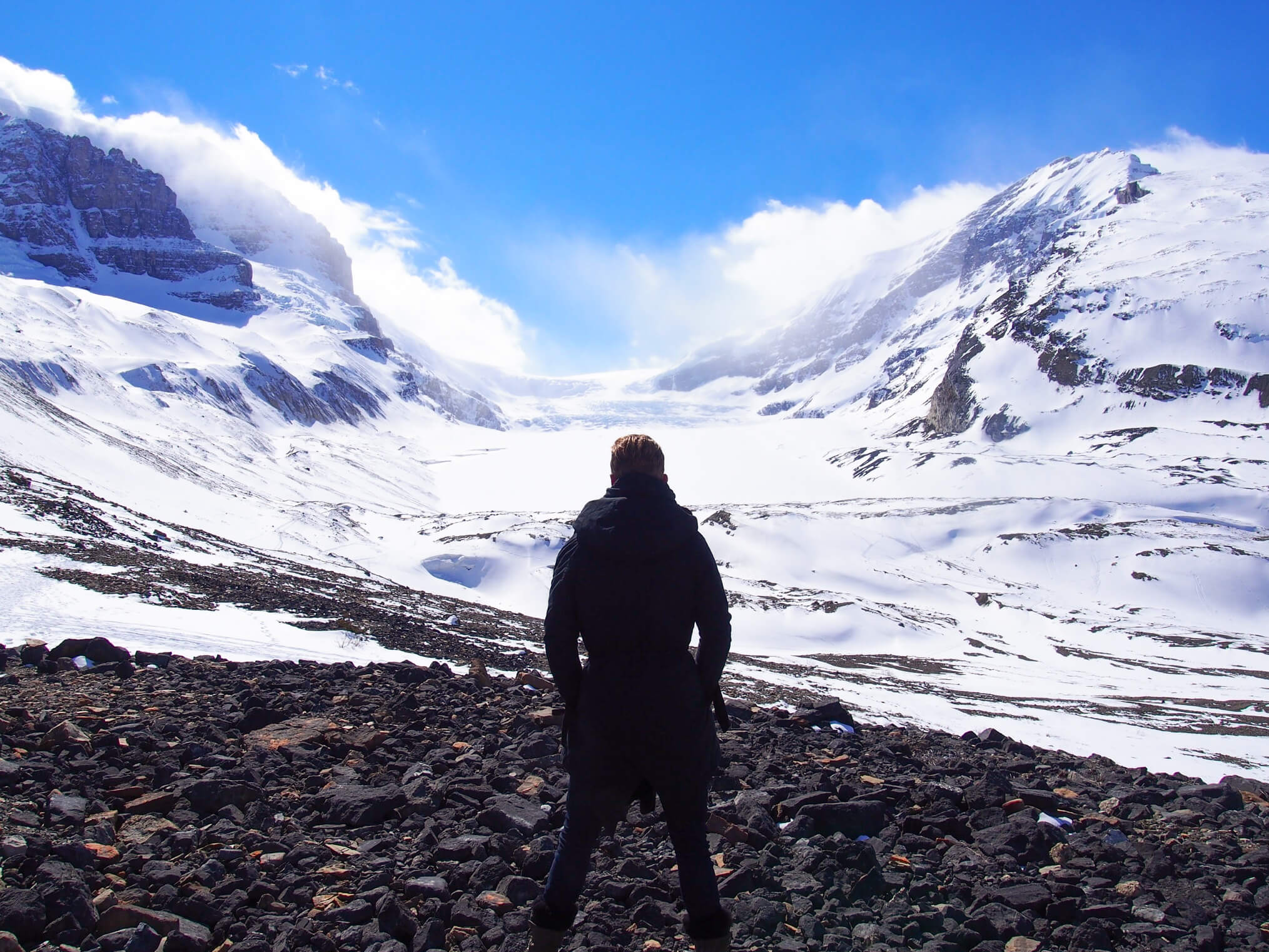 Bow Lake
Bow Lake was definitely one of my favourite lakes around Banff. It's one of the lakes that line the Icefield Parkway and provides a beautiful and dramatic setting. It's situated about 30-minutes from Lake Louise, and it's easily accessible from the Parkway with parking right next to the lake.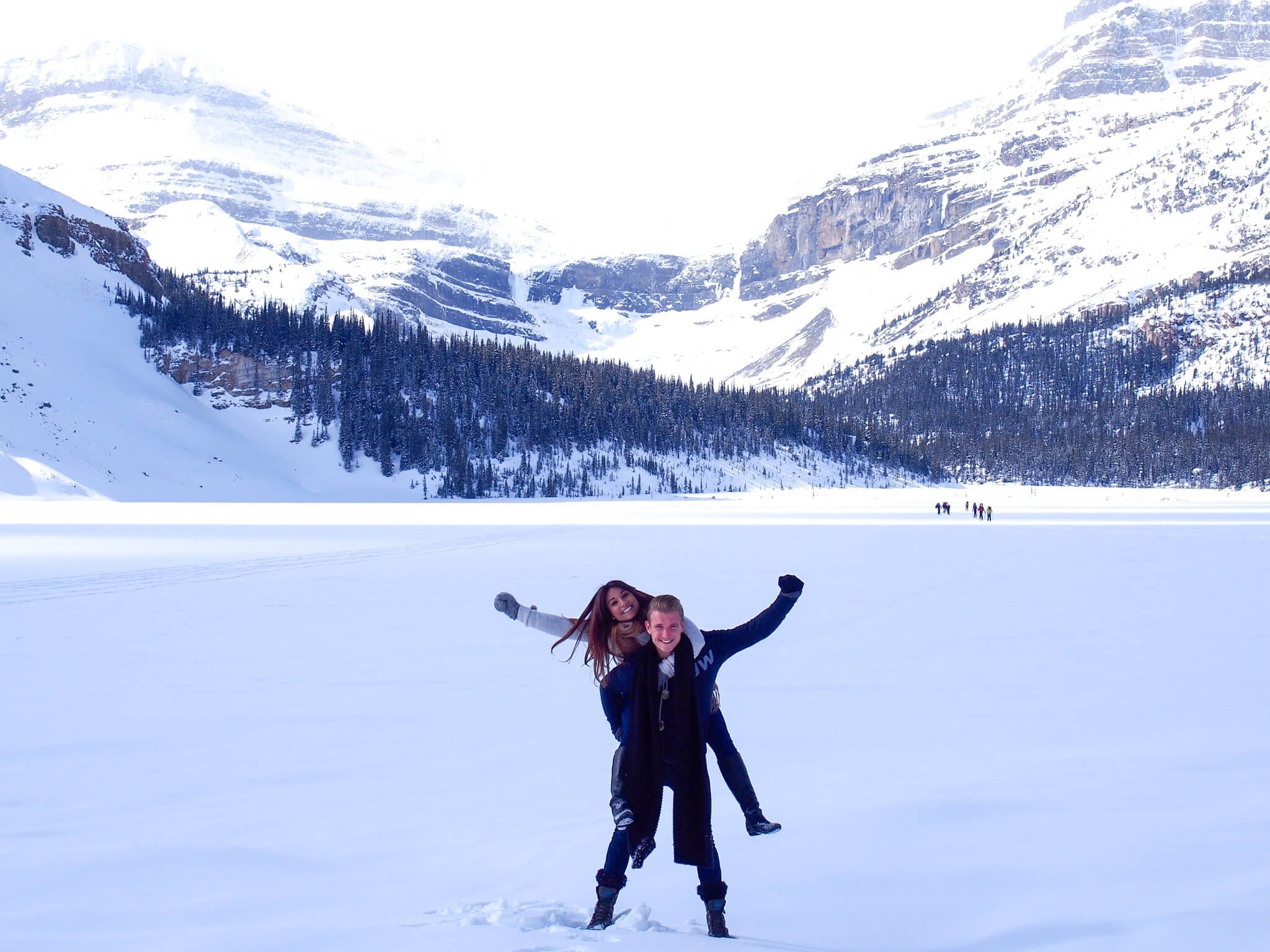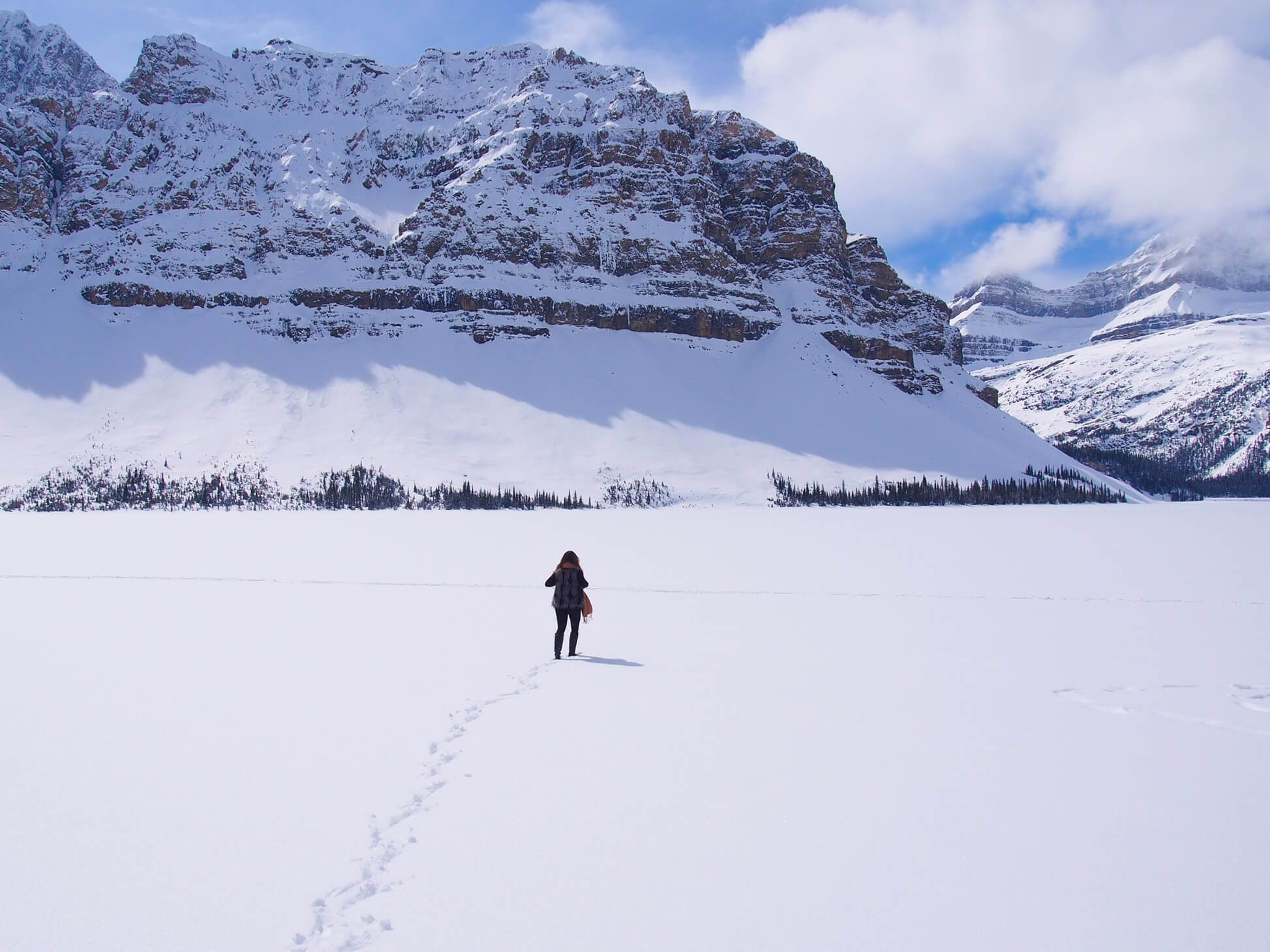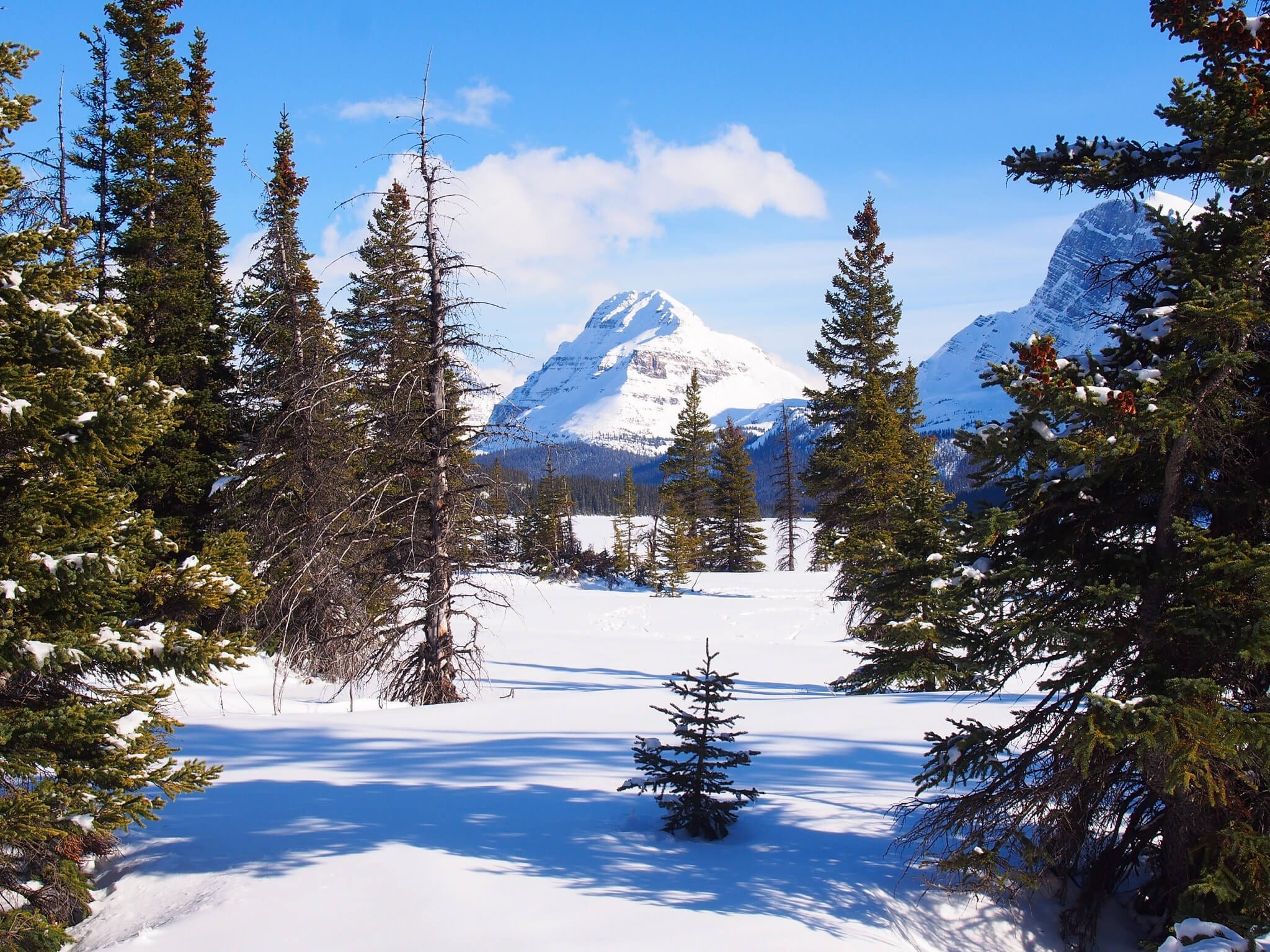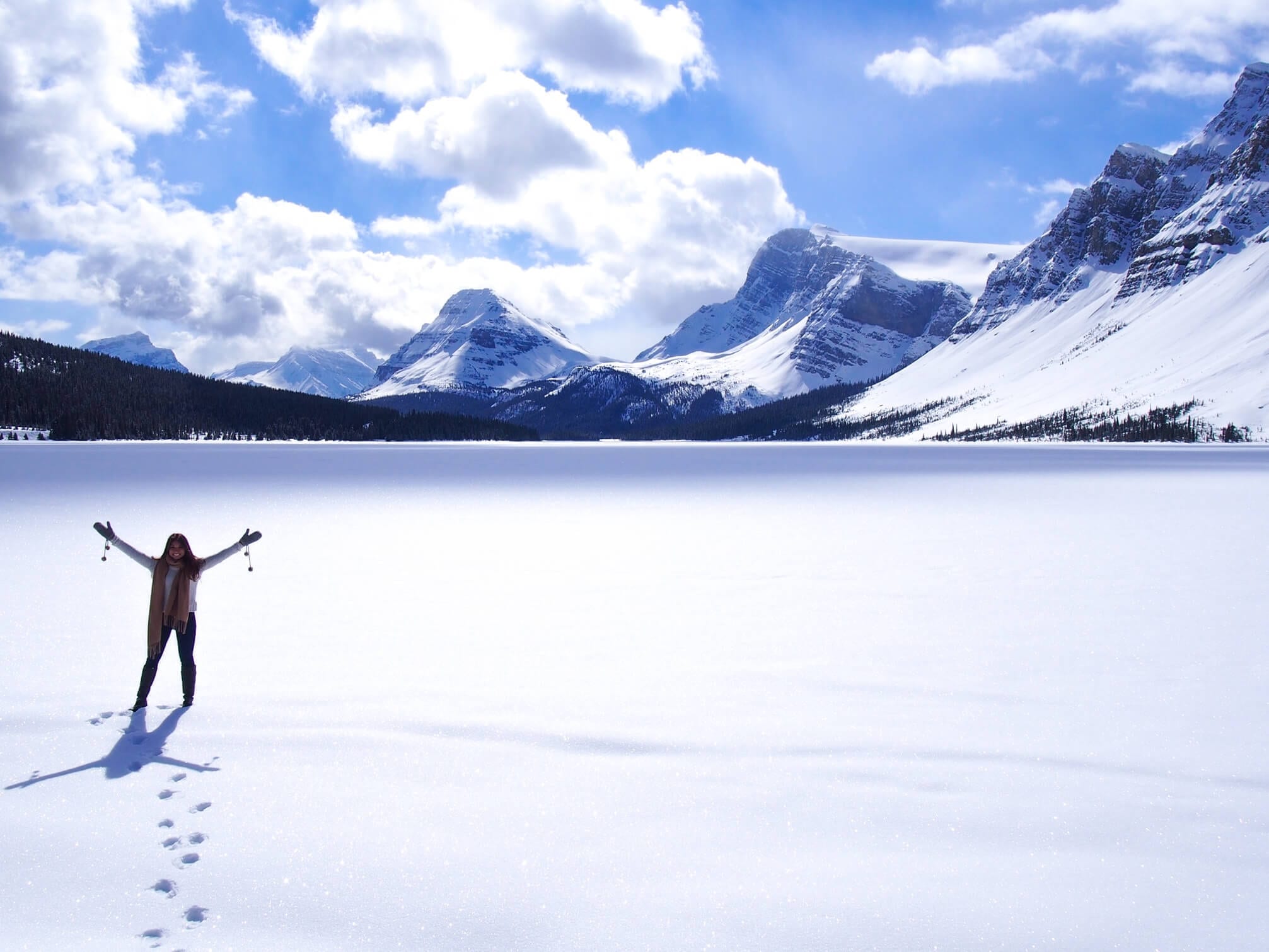 Wildlife
One of the beautiful things about Banff and Jasper is that it's so rich in wildlife, especially animals like elk, moose, bears, coyotes, and deer. Most of the animals are still in hibernation until late April/early May, so it's not really the optimal time for wildlife viewing, however we did manage to see elk, deer, and bighorn sheep in the meadows next to the Bow Valley Parkway (which is a stunning route to take).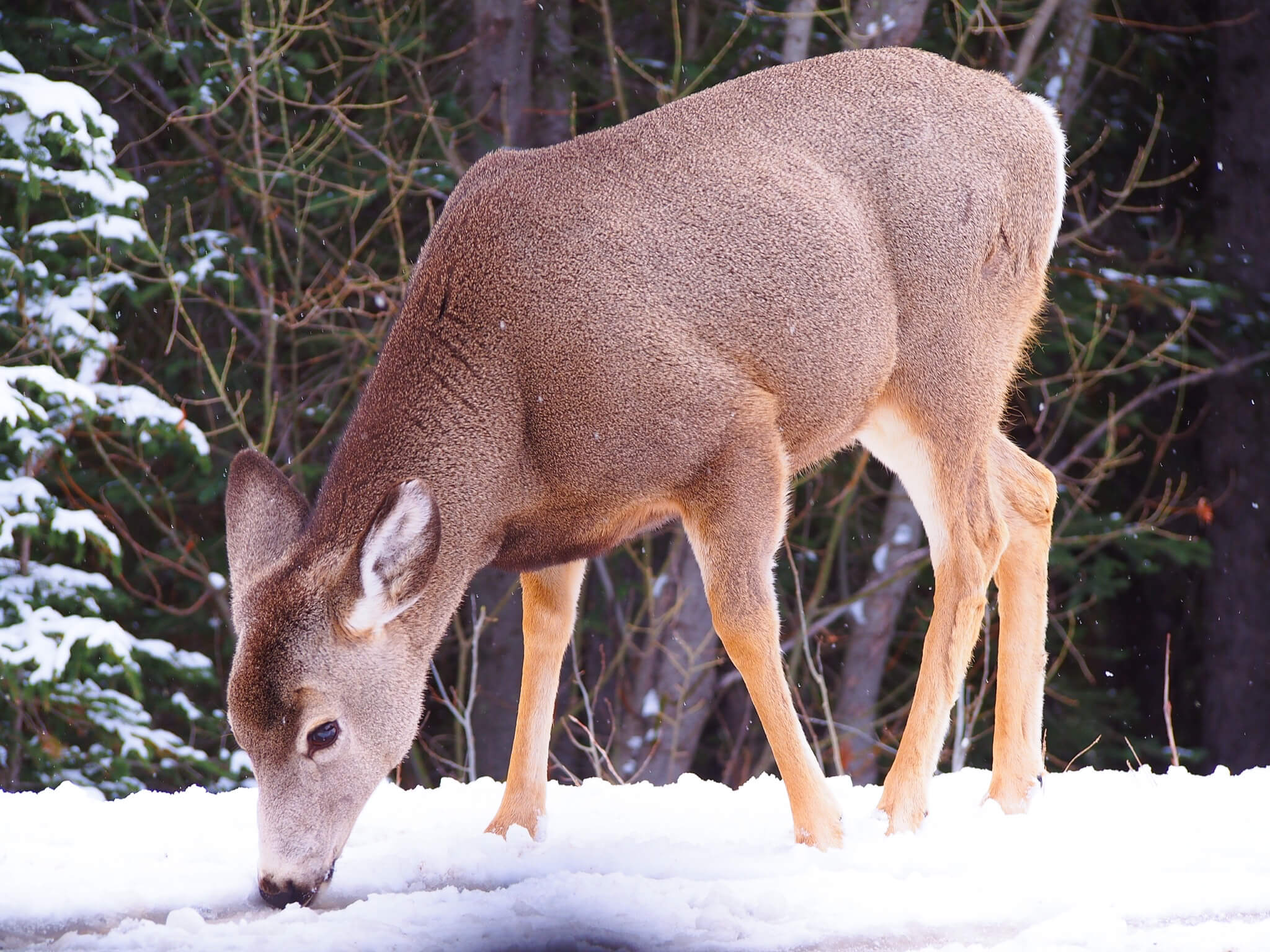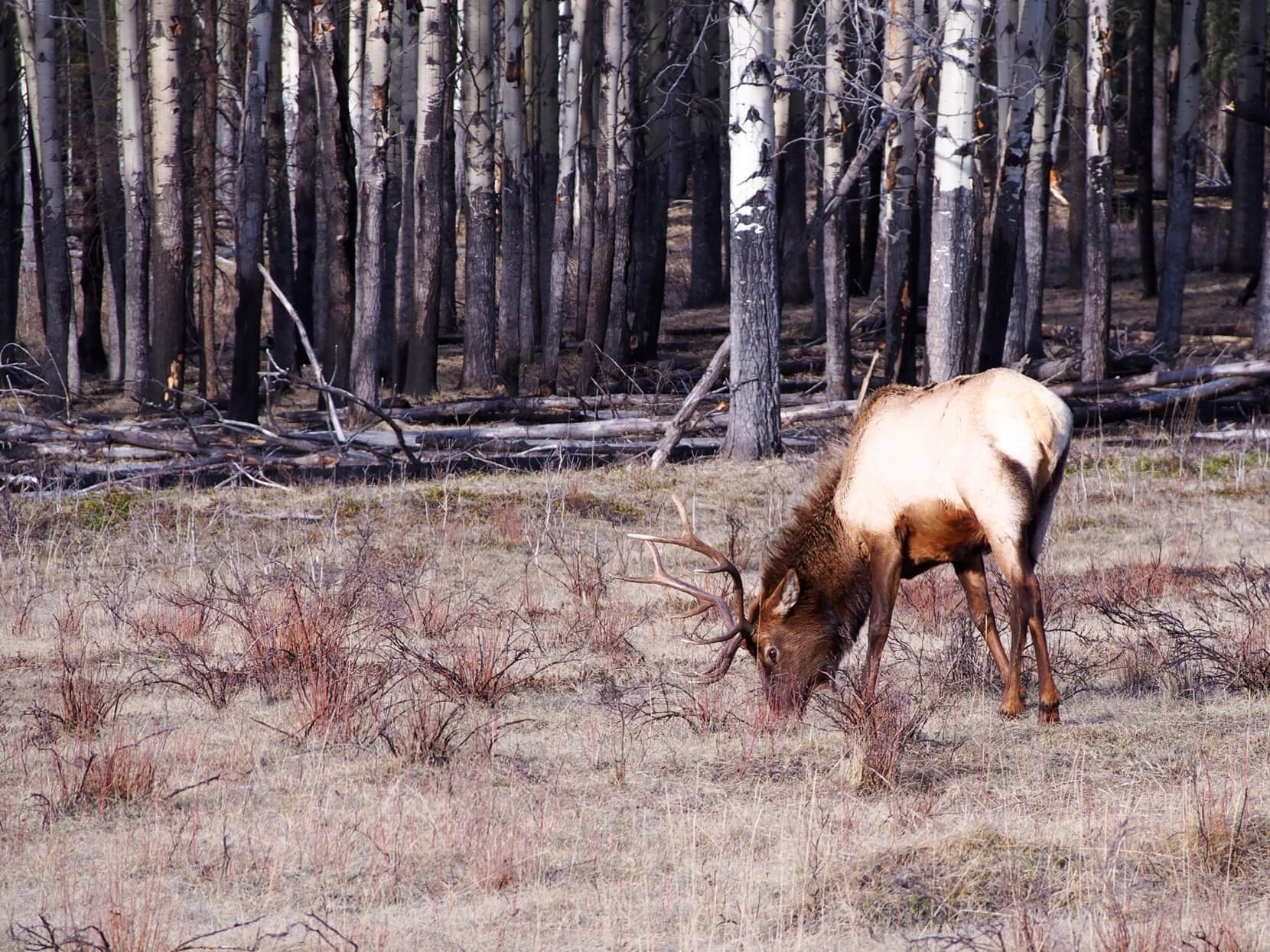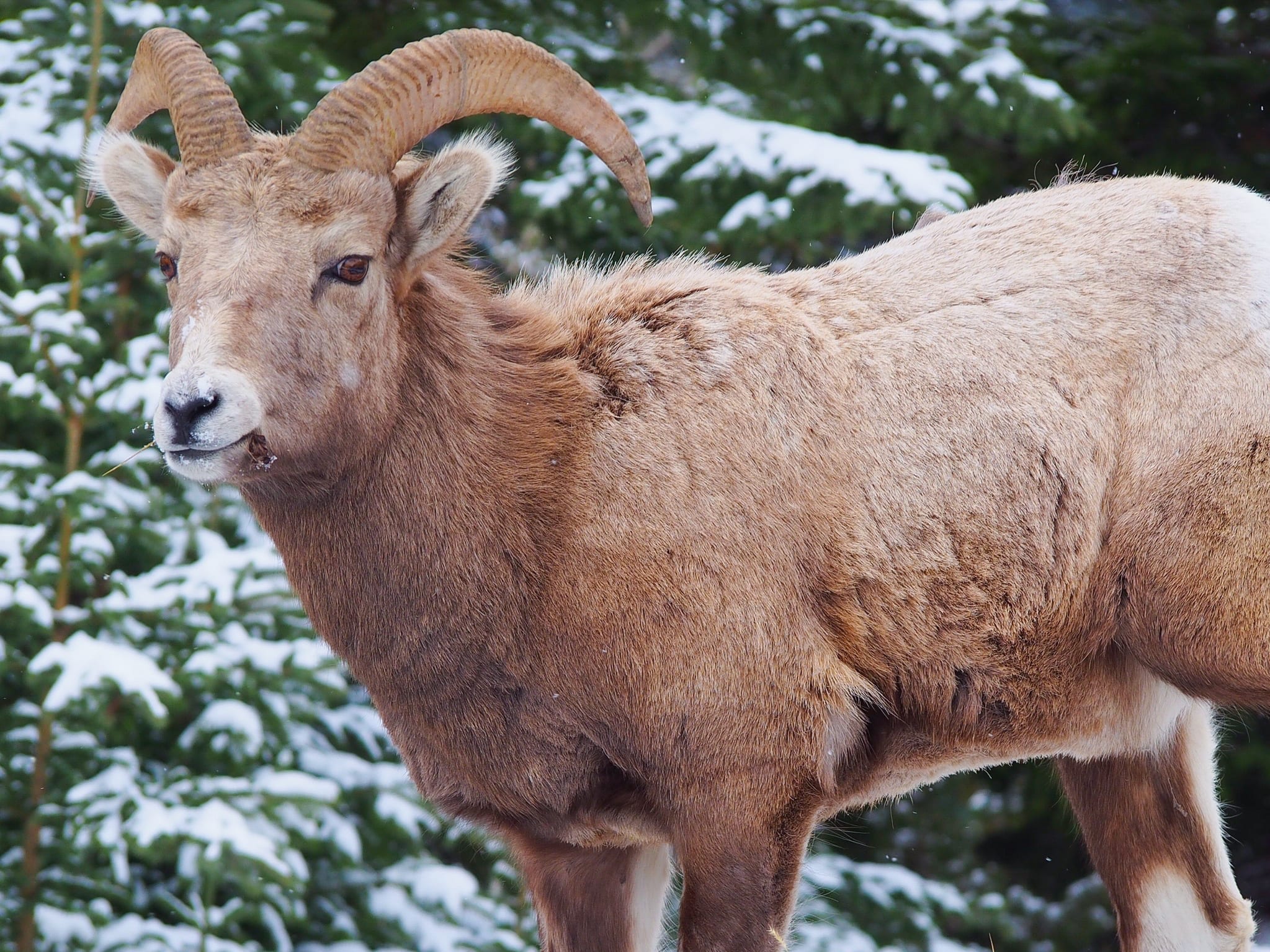 Other Picturesque Spots
While Banff's iconic spots are must-sees, we found so many other picturesque spots while simply driving around and stopping off at the side of the road. There are so many viewpoints around the area and it's beauty will take your breath away.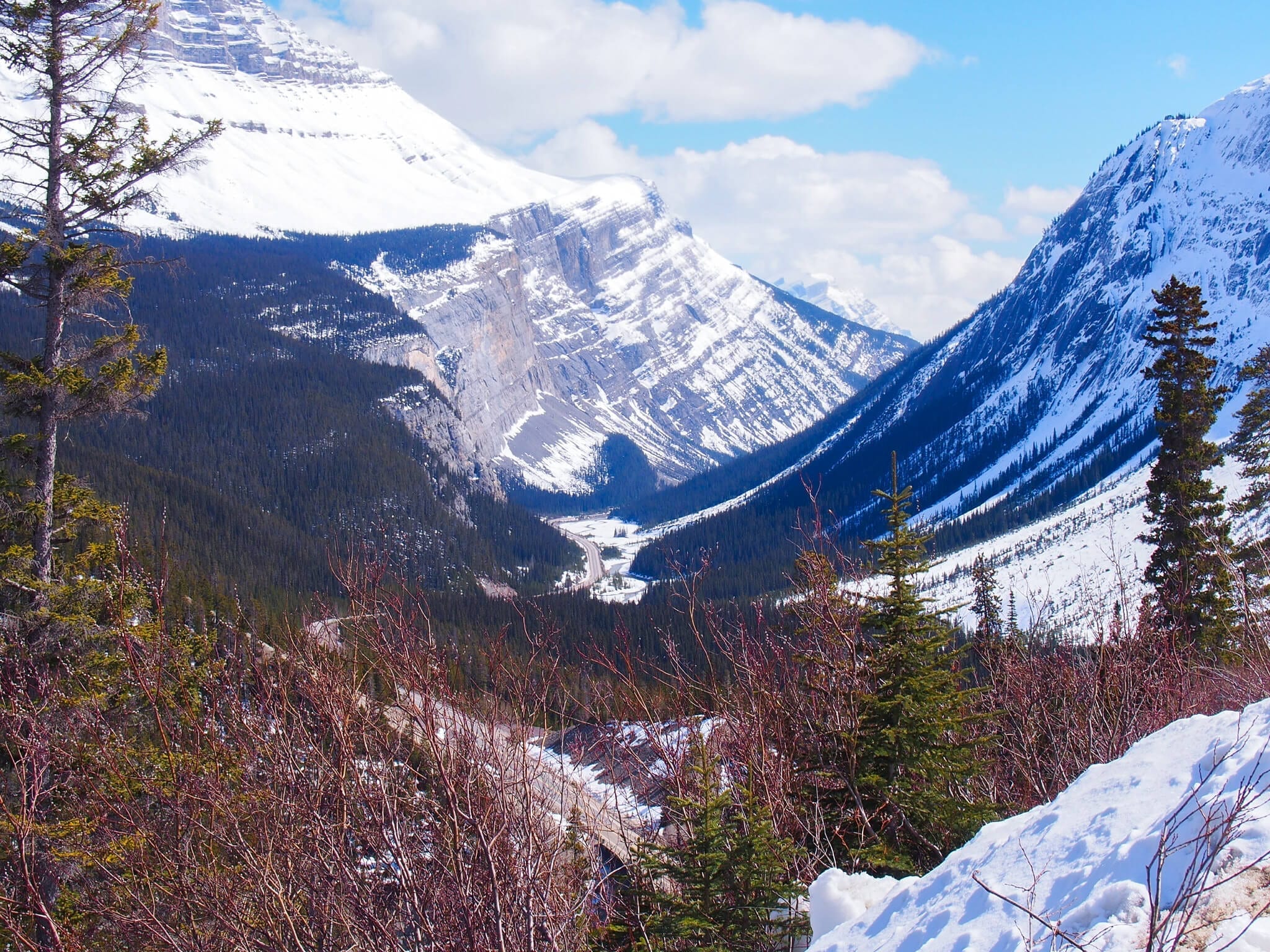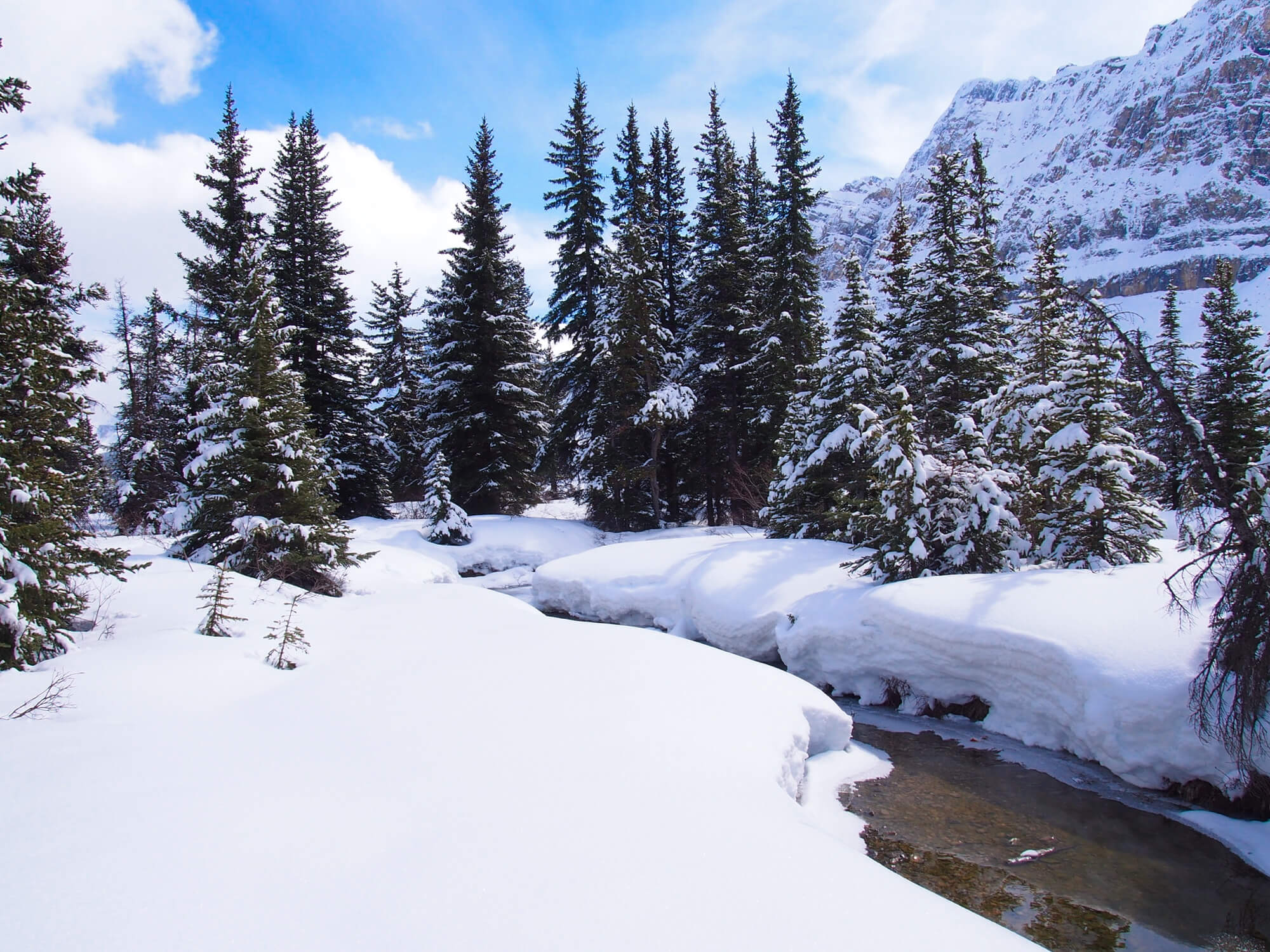 Where are your favourite spots in Banff? If you have any recommendations for summer please send them my way - including campsites, as I'd love to camp out for a night or two!