I can't explain how happy I am for chunky knits, big scarves, and cute boots to be featuring in my wardrobe again!
Don't get me wrong, I absolutely love summer, and i'll probably be moaning about the cold in about a month's time. But for now, i'm just enjoying being able to wear cosy knitwear and reinventing my autumn collection with a few statement pieces.
One of my favourite new additions is this beautiful grey knitted cardigan from Shop Planet Blue - it's literally like wearing a big blanket and I receive SO many compliments when I wear it. It's the ultimate autumn knit and the perfect piece to transition your wardrobe into winter. I've been wearing it with a little cami or top, or on the colder days, a thin roll neck or knit jumper for a little extra warmth.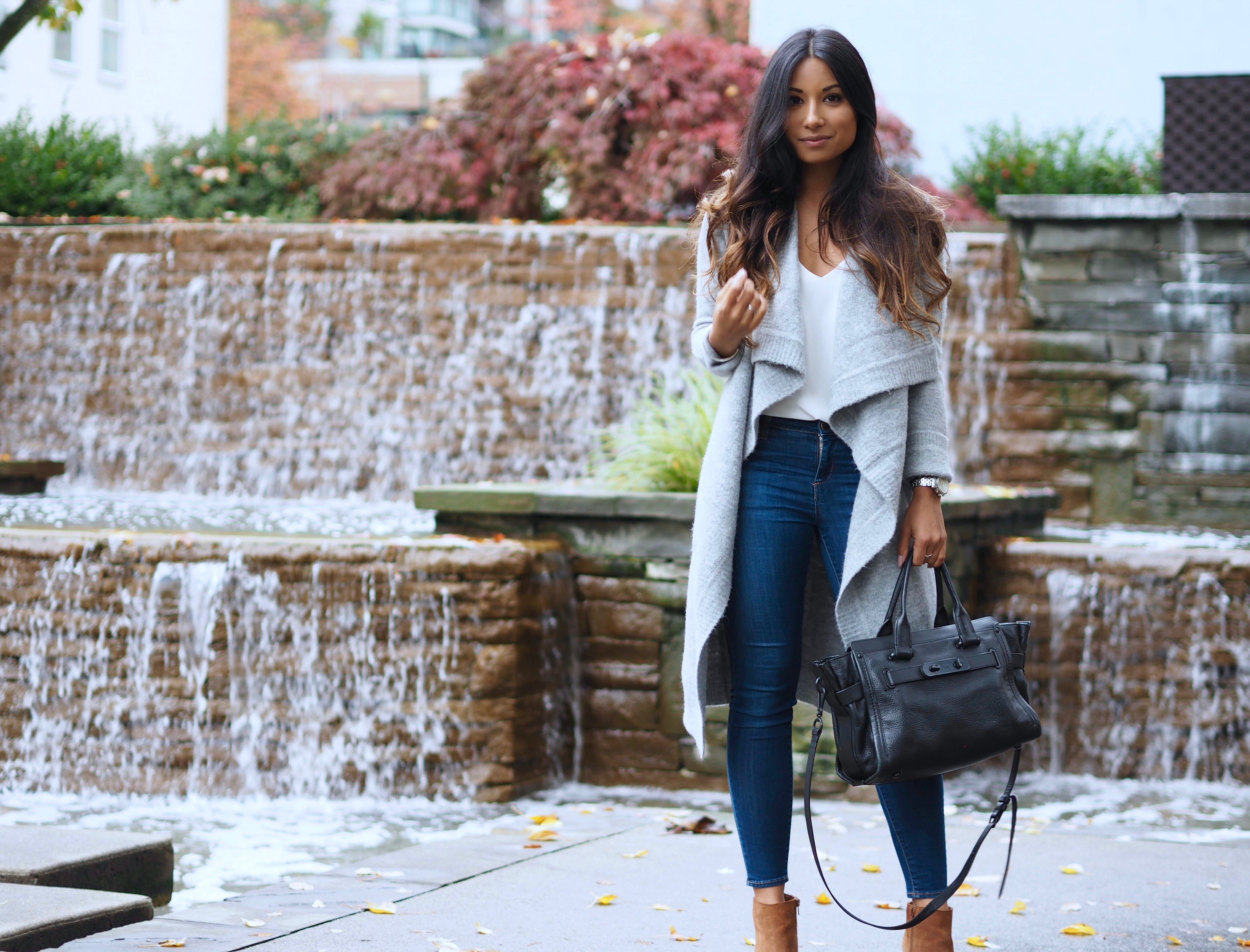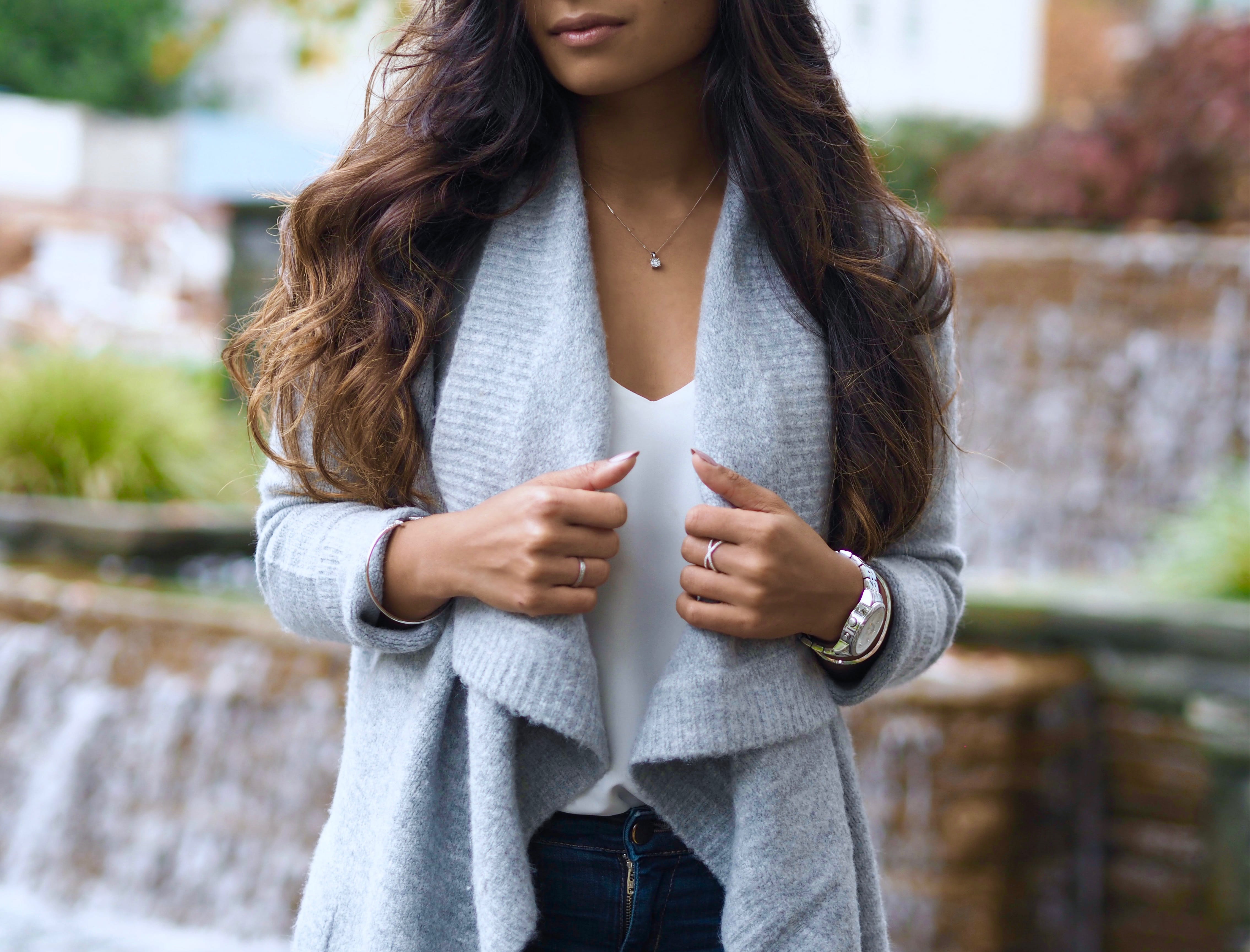 Over the years I've probably bought 3 or 4 cardigans that have been identical to this (long, grey, cosy), and I kind of told myself off for being so predictable and getting yet another. But, I do think it's a must-have for the autumn/winter season and you really can't go wrong with a long knitted cardi!
This last month we've had endless amounts of rain (honestly endless, 28 out of 31 days in October were rainy!), but this cardigan has been perfect for keeping me snug and warm.
The draped open front means I can throw it on and wrap it around me and because it's fairly neutral, it goes nicely with most outfits. We shot these images with my new Olympus EPL-7 and 45mm lens, which I am LOVING by the way - the blurry background is beautiful and the images are so sharp, so I'm really happy with it. I will be writing a post in a few weeks about using the EPL-7 and my thoughts, so keep an eye out for that too.
What are your favourite autumn staple pieces?