So I love cookies and I love peanut butter, so I thought…why not combine the two?
I created these 12 Minute Peanut Butter Cookies on a Wednesday. And Wednesday for us is that day of the week when we have absolutely no food in the house and we need to scrape together everything we can find before the big shop on a Thursday. Yes…we've become that couple that has a shopping day. But anyway, I thought i'd use the resources we did have and get experimental, which resulted in these little taste bombs.
The best thing about this recipe isn't that you only need 5 simple ingredients… it's that it takes JUST 12 MINUTES to pull together. From start to finish. From blending to tasting. Isn't that just brilliant? The downside however is that you'll probably end up making them as and when you fancy a sweet fix…but that's not the worst thing in the world.
Let me know if you give them a go. Trust me, if you're a peanut butter lover you do not want to miss out on these!!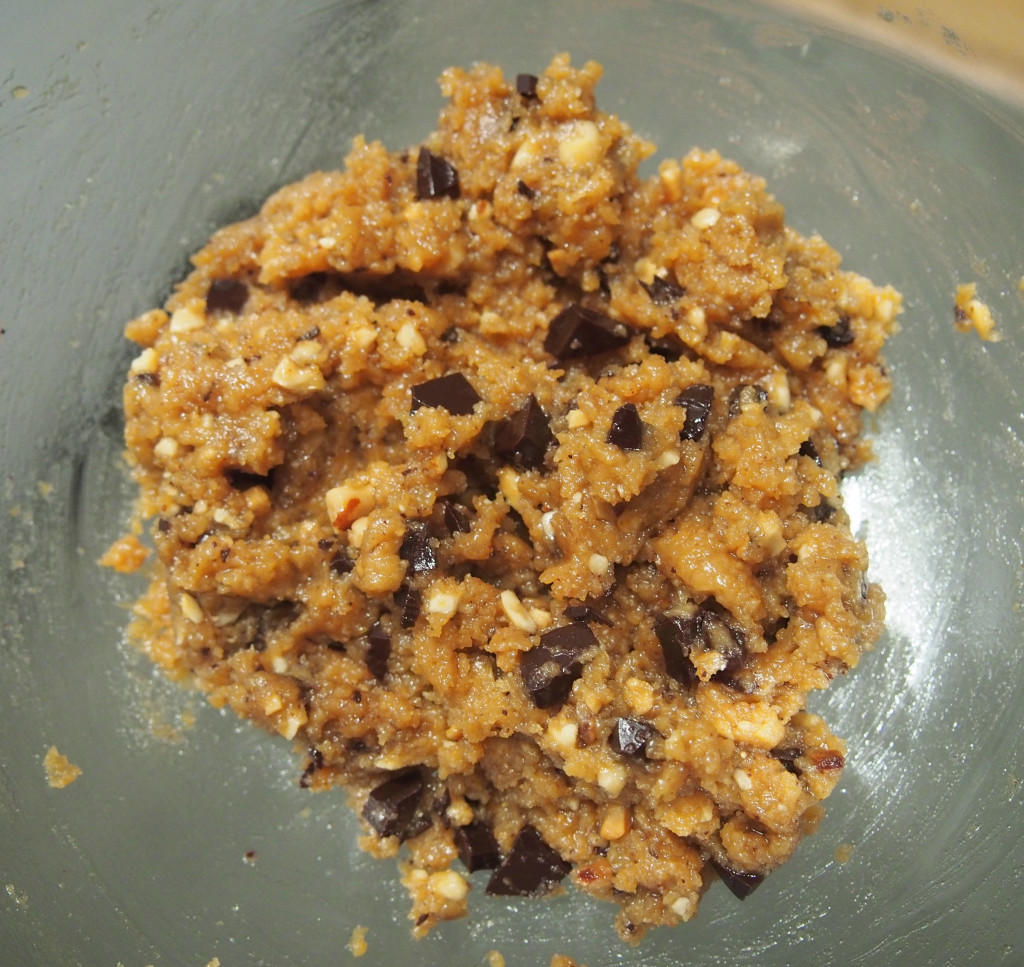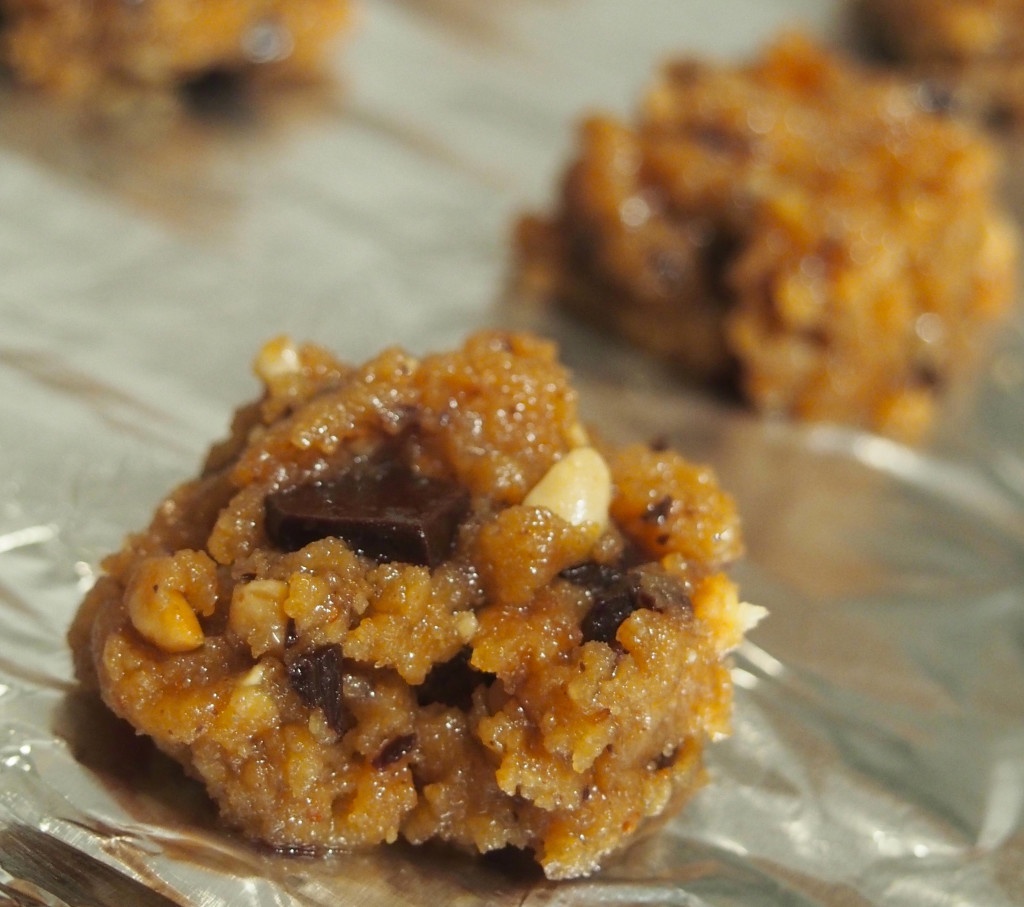 12 Minute Peanut Butter Cookies
---
Prep time: 3 mins Cook time: 9 mins Makes: 12 small cookies
---
Ingredients:
1 egg
1 cup chunky peanut butter
2 tbsp organic raw honey / pure maple syrup
1 tsp baking powder
2 squares dark chocolate, chopped into chunks
Directions:
1) Heat the oven to 350 F / 150 C and lightly grease a baking tray with coconut oil or line with foil.
2) Mix the egg, peanut butter, honey/maple syrup and baking powder in a blender or with a whisk.
3) Pour out into a large bowl, stir in the chopped dark chocolate chunks and then drop tablespoon-sized scoops of cookie mix onto the tray and bake for 9 minutes…and then enjoy!