We spent this year's holiday season in a slightly different style. Instead of getting festive with a hot chocolate by the fire, Christmas films with the family and an annual trip a German Christmas Market around England, we spent the holidays relaxing on an Indonesian beach in the Gili Islands, sipping on cocktails and snorkelling with sea turtles.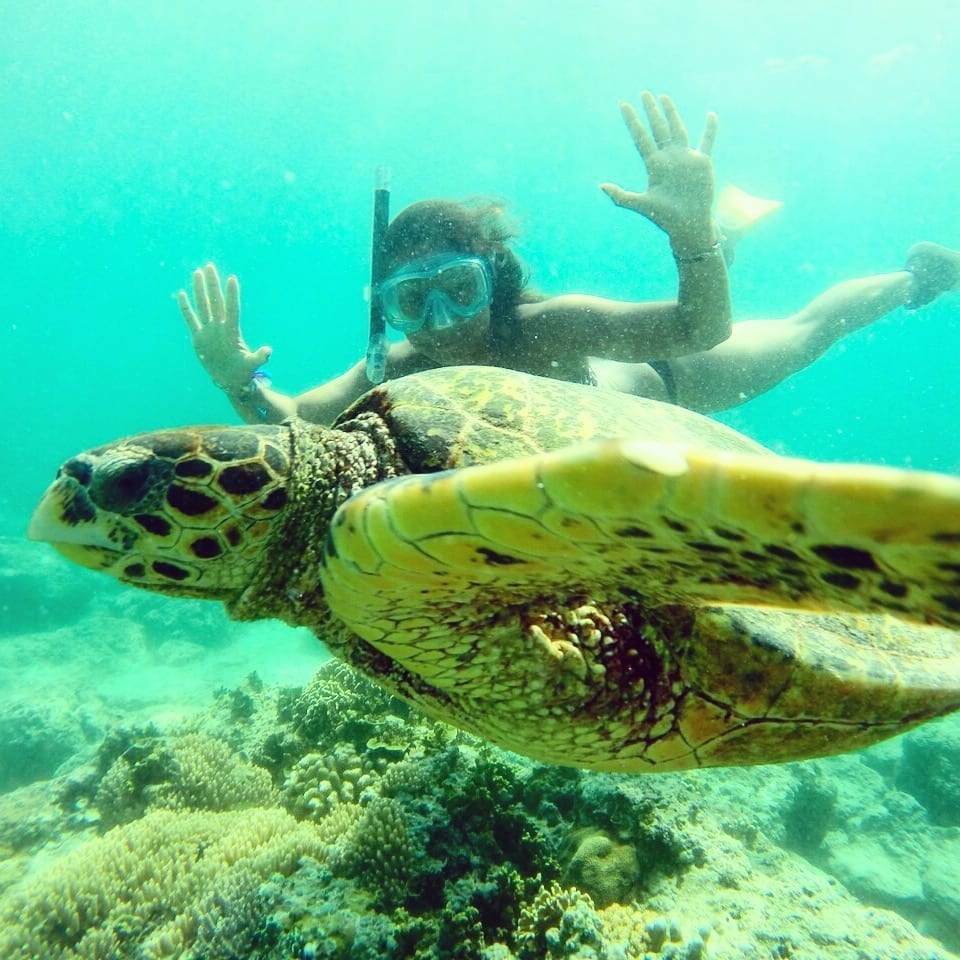 Christmas on the Gili Trawangan had a great expectation to live up to. Matt and I love spending the festive season at home with our families and friends, so it had to be something truly special for us to appreciate and fully enjoy our time here. And honestly, it was a-mazing.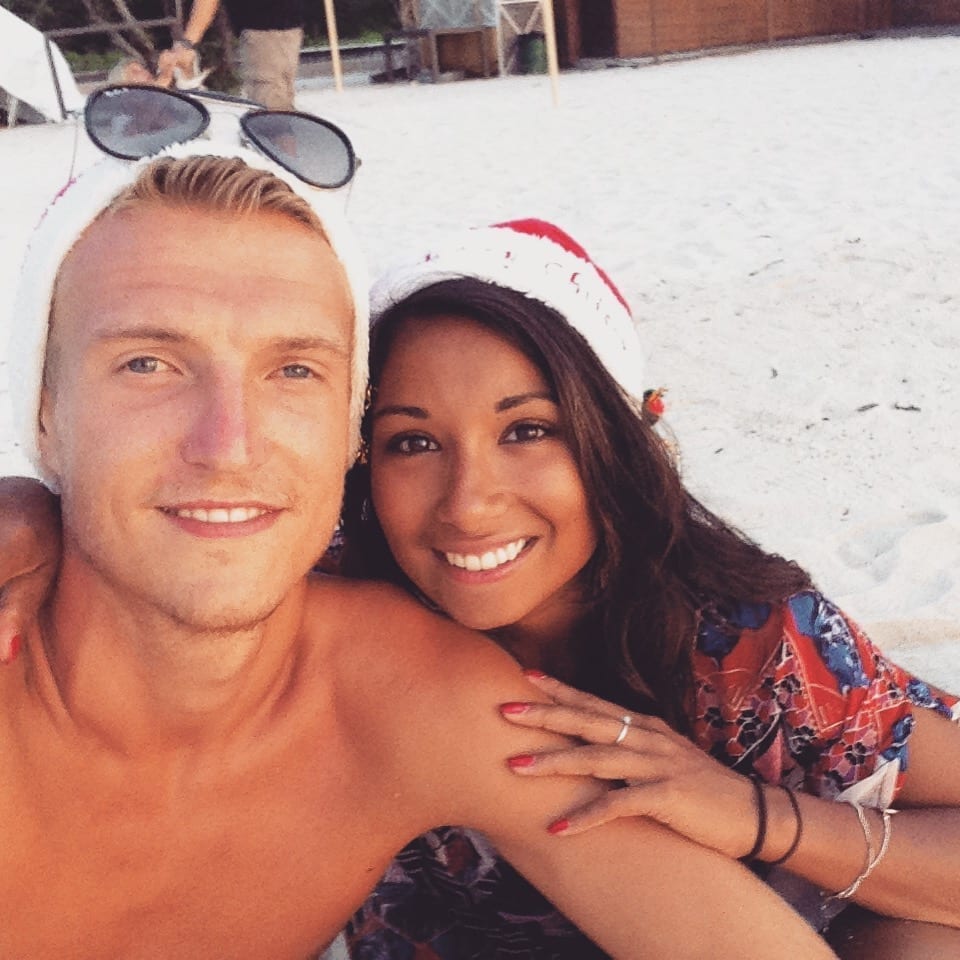 Tucked away in the Northern side of the island, with beautiful sunset views and some of the best turtle spotting sites on Gili Trawangan, we stayed at the Desa Dunia Beda Resort. It's the true island retreat that we all wish for, with authentic Indonesian architecture, décor and beautiful surroundings. After all, if you're spending Christmas away from home, you may as well do it in style.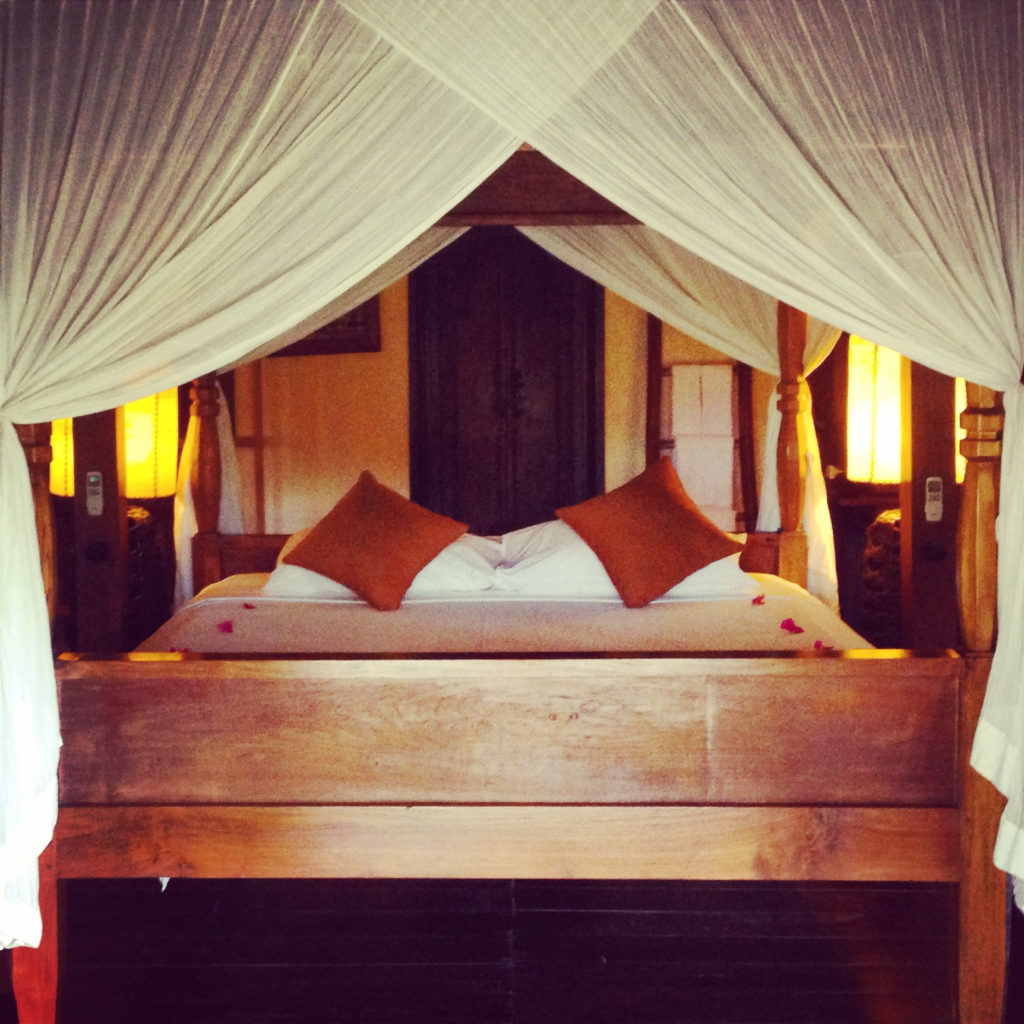 Christmas Eve, which is celebrated here perhaps more so than Christmas Day, was spent indulging in a mammoth gourmet buffet hosted by one of the luxury resorts close to the village. For us, 50% of Christmas is all about food, so we made sure to treat ourselves and left the meal in the usual fashion; battling the Christmas bloat, busting out of our shorts and holding our bellies for the duration of our walk home.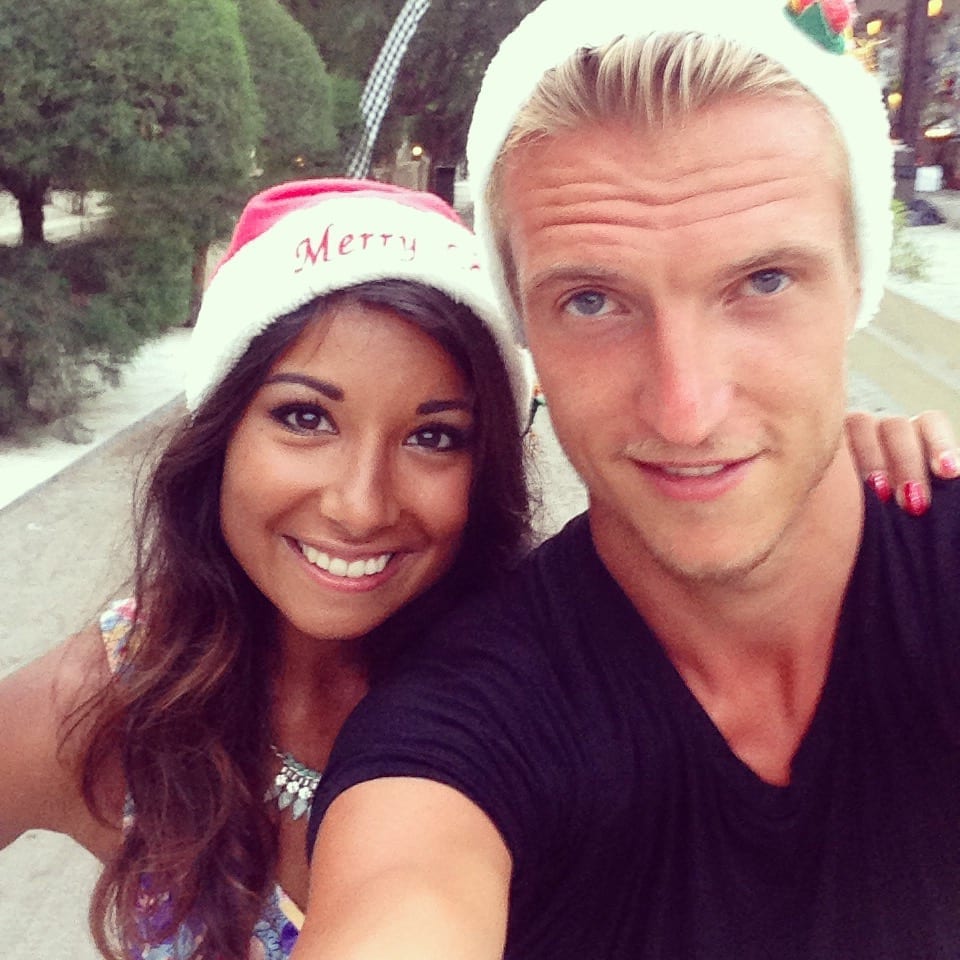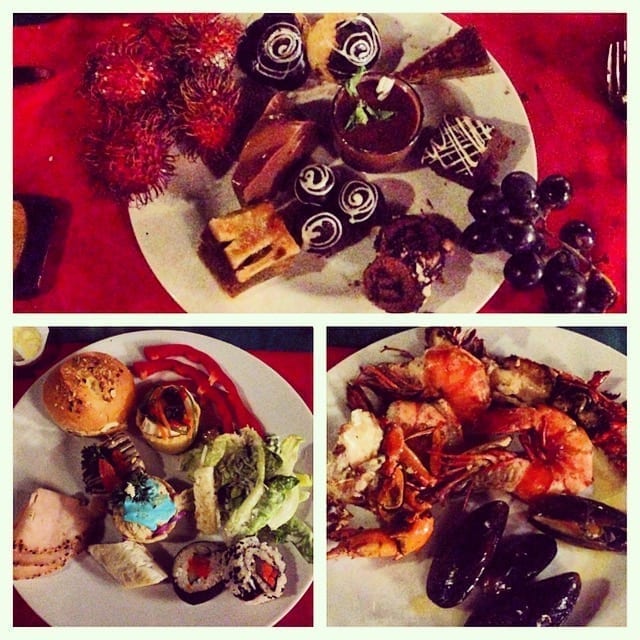 Christmas Day, although spent differently to the norm, was magical. We spent the day snorkelling in our Christmas hats, late afternoon watching the sunset over the volcanos of Lombok and the evening watching shooting stars from the beach.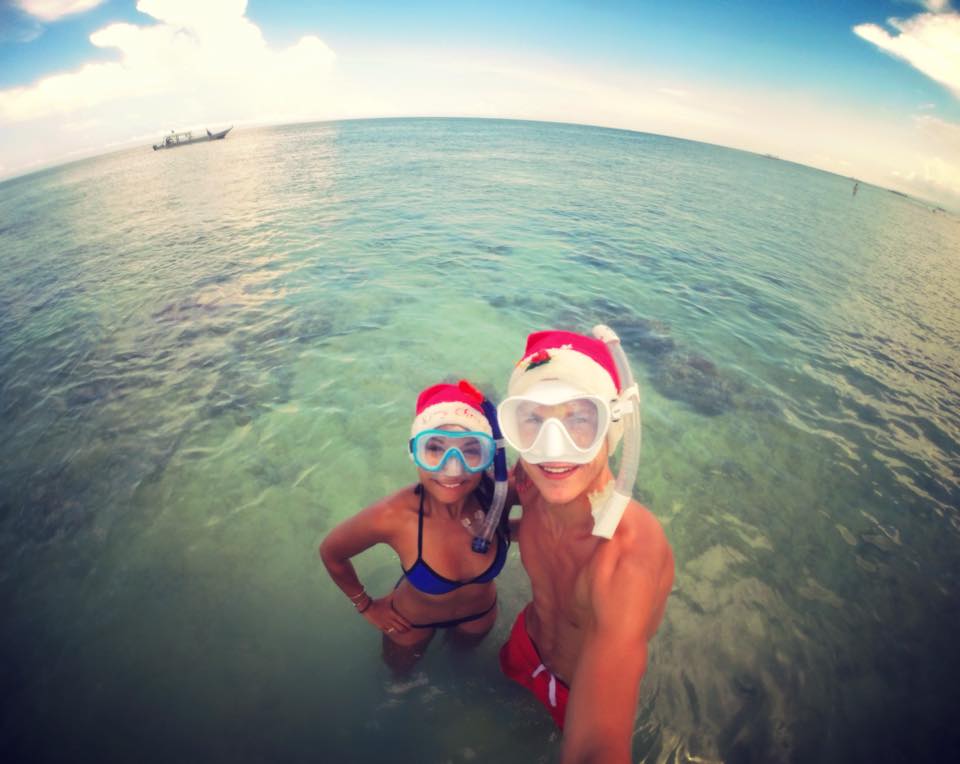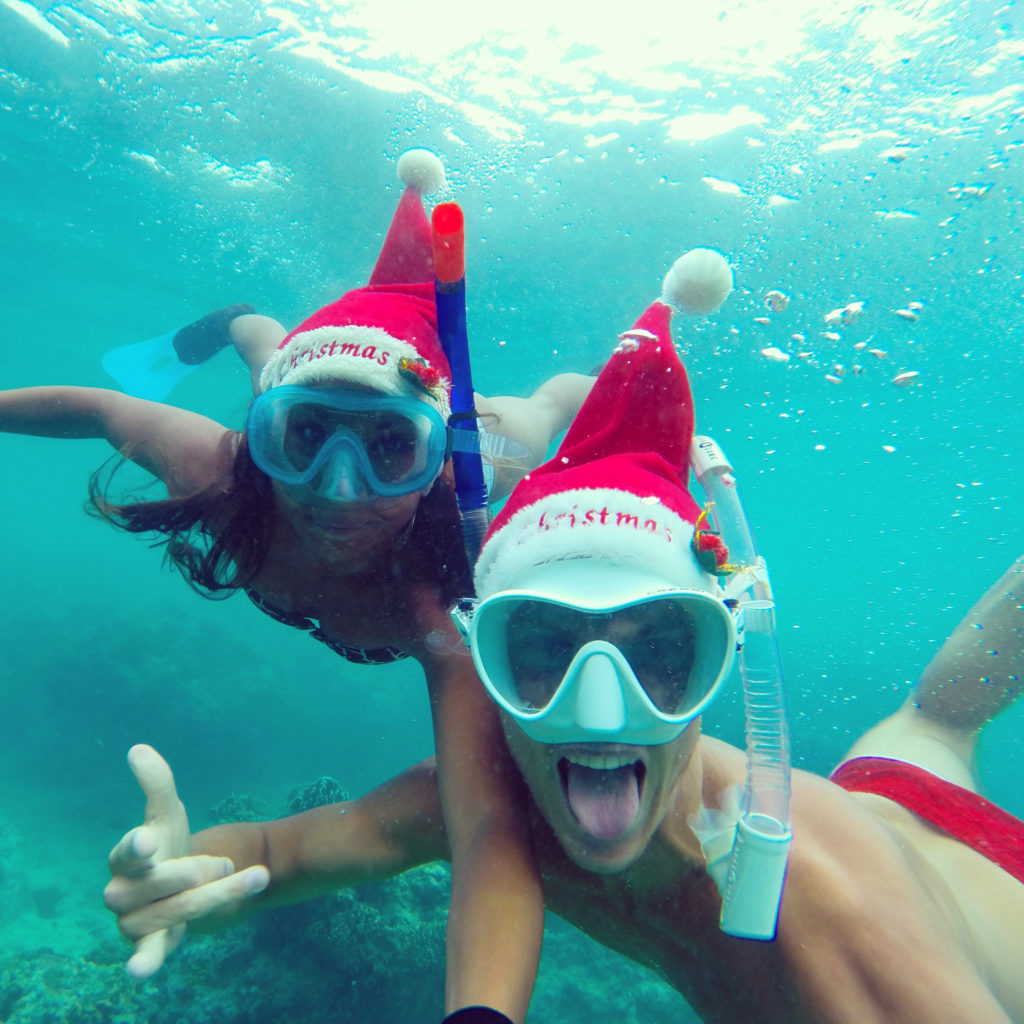 All in all, we couldn't have asked for anything more perfect. If you want tranquillity, relaxation, incredible surroundings and a Christmas to remember, Christmas in the Gili Islands is everything you'll wish for.