It's nice to start the day with a colourful breakfast smoothie bowl, don't you agree? I think breakfast is the always most underrated meal of the day too – we're often in such a rush to gobble it down that we don't truly appreciate what we're eating.
Breakfast provides the body and brain with the energy it needs to start the day well. A good breakfast will keep you satiated until lunchtime and it promotes tons of long-term health benefits too, so to all of you breakfast skippers out there…you're missing out BIG TIME!!
I always like to keep frozen berries in the freezer too so this recipe shouldn't require a trip to the market. If you don't have all the ingredients, don't worry! Just improvise and see what you come up with!
I hope you enjoy the first of my breakfast smoothie bowls. This summer recipe is packed with antioxidant-rich berries & a whole lot of goodness! Oh, and this recipe makes two bowls – I may have overdone it with the ingredients a little. Why not save the leftovers for dessert, or better still, freeze it to make delicious healthy ice cream?
If you give this recipe a go, drop me a comment below and let me know how you get on!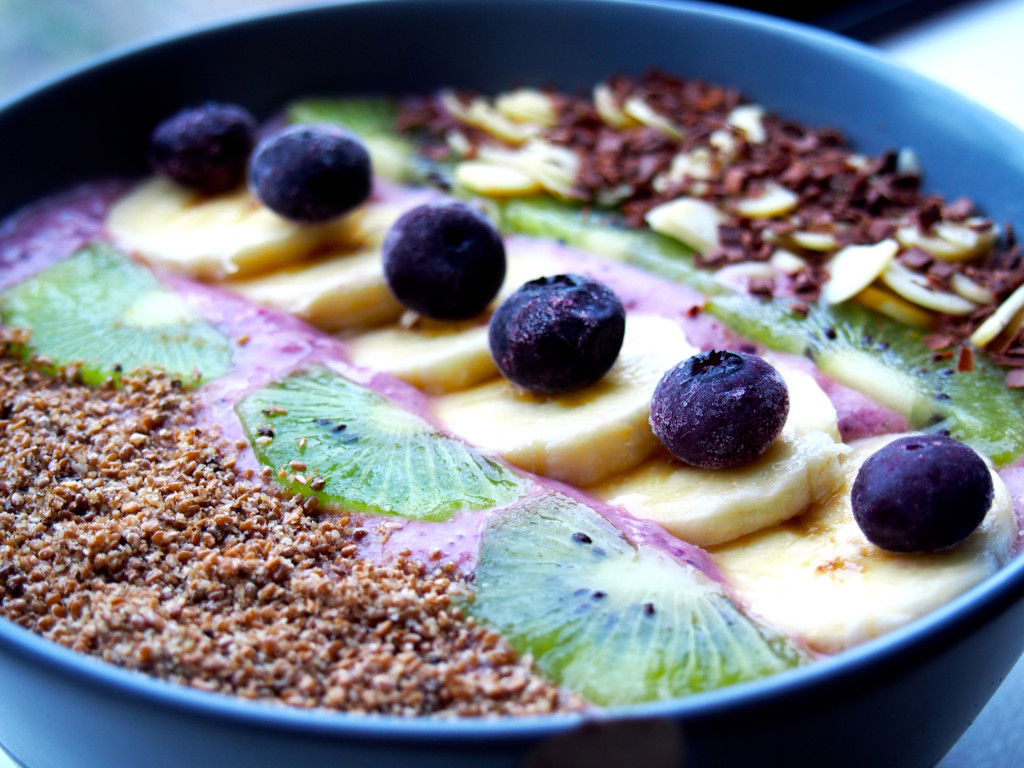 [yumprint-recipe id='9′]