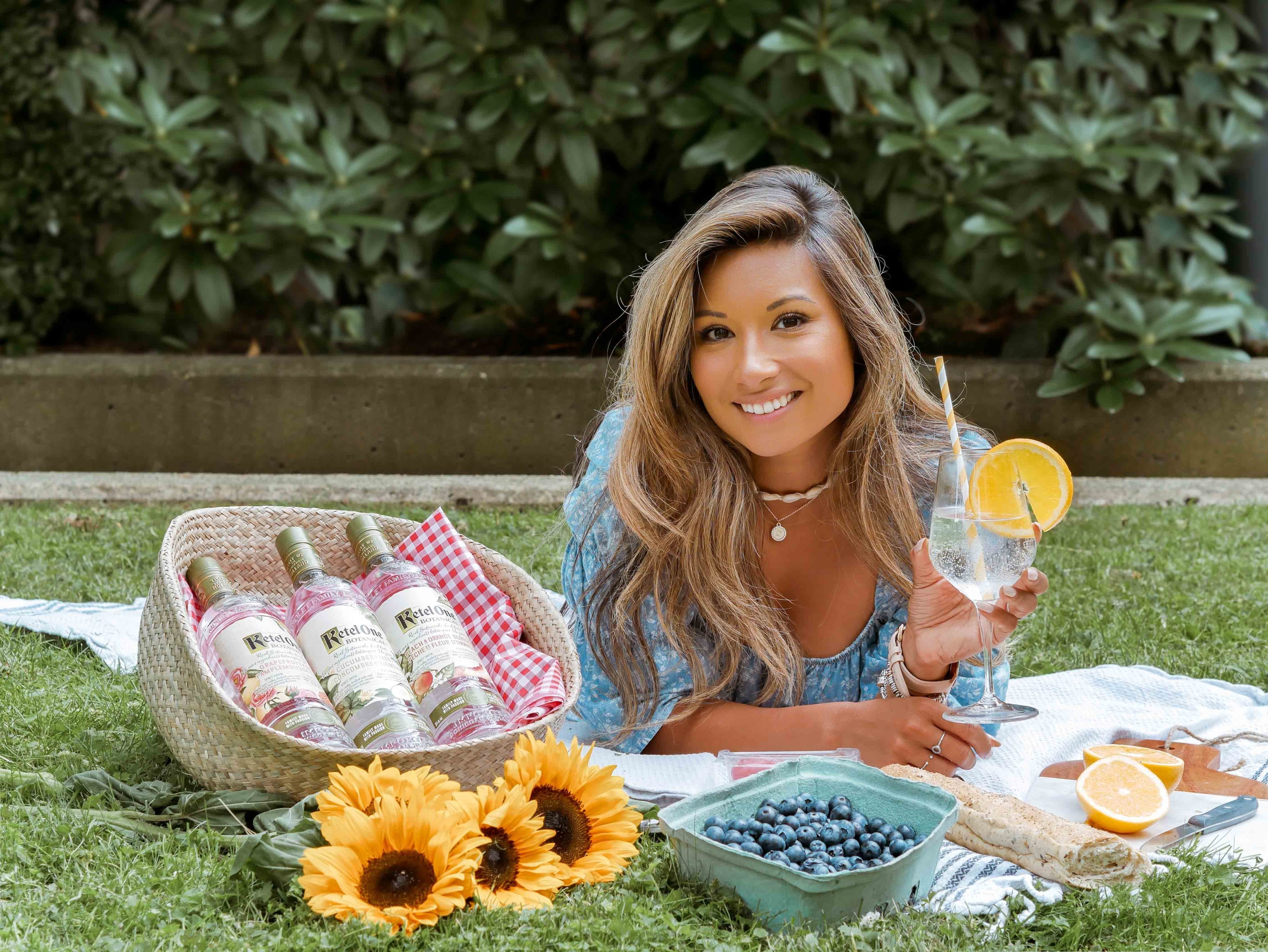 *This post was created in partnership with Ketel One Botanical. Please enjoy responsibly*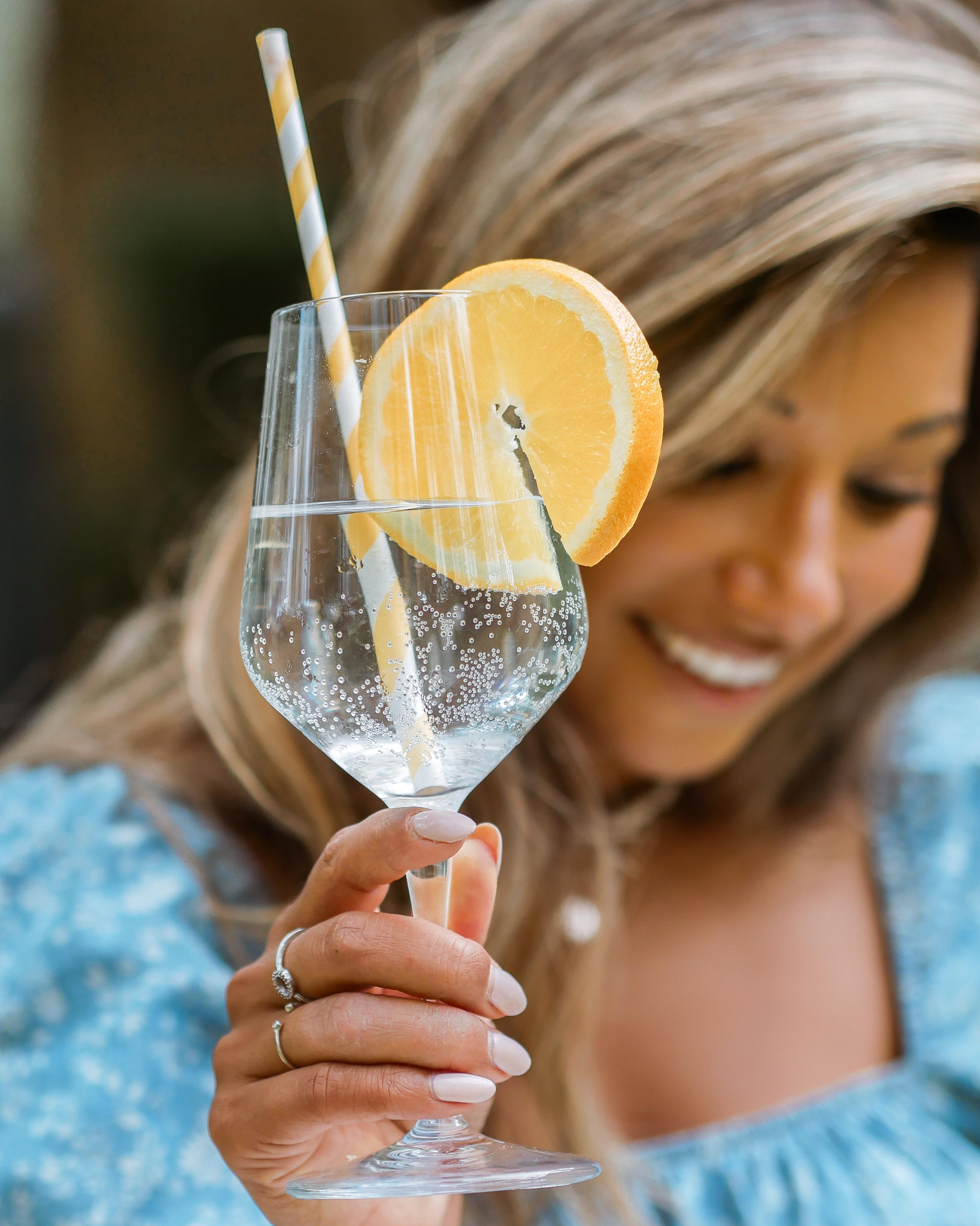 Balance is something we all strive to achieve and to be honest, it took me a long time to get to a place where I felt my personal life and work life were in equilibrium. A lot of what I do personally is also part of my job, so the lines are blurred. And, when you work for yourself, it feels like the to-do list is never-ending so it can be hard to switch off.
I've been self employed for almost five years now, and it took me about two and a half years to realise why having balance is so important. I used to think that having a "balanced" lifestyle meant you weren't working as hard - but then I learned that definitely wasn't true!
After I burnt myself out from working 75 hours a week and surviving off three hours of sleep a night, I started to prioritize having some balance back in my life and it's one of the best things I ever did. I realized that those who prioritized wellbeing and talked about working smarter rather than harder might just be onto something, and that using your time wisely and productively while also looking after yourself is so important.
If there's ever a time to try and master that magical work-life balance, it's in the summer. The social gatherings are abundant, the evenings are long and you want to make the most of the beautiful weather and summer fun while it lasts.
So, I've compiled some of my best tips for achieving more balance in summer and things that you can do (whether you're self-employed or not) to maximize your time and consume more mindfully. I hope you find this post useful and I'd love to know what you do that helps with achieving more balance between life and work!
Prioritize your wellbeing
One of the biggest lessons I've learned from being self-employed is that you need to prioritize your own wellbeing. Your success will be short-lived if you end up burning yourself to the ground, so think of wellbeing as an investment. By investing time into yourself on a daily basis to look after your mind, body and soul, the rest of your day will be far more productive. I go for a walk every morning around the seawall, and while at first I felt a bit guilty for starting work an hour later, it's so valuable for my mindset and I get so much more done throughout the day so it's well worth it.
Create a routine + don't be afraid to delegate
Routine and delegation really help with achieving more balance, especially when work and your social life are hectic and you're trying to fit everything in. I find I'm most productive when I have a routine and my days are organised, and then I can get more done and make time for all the fun social occasions. If it's at the point where you can't do absolutely everything yourself - whether it's running your business, doing all of your housework or handling things like your finances - don't be afraid to delegate tasks so you can free up time for the stuff that's really important.
Don't punish yourself!
Ultimately, life is more fun when you're having fun so don't punish yourself for enjoying time away from work! Especially if you're self-employed, it's easy to feel guilty for not working 24/7, but working all hours of the day isn't sustainable and it's important to prioritize yourself and what serves your soul in order to thrive in the long run.
Set boundaries
One thing that's so essential to balance is setting boundaries. When you're working, be 100% focused on work. But when you're playing, switch off from work completely. I used to find this really difficult as I don't have set hours, but over time, I realized that by answering emails at 11pm as soon as they come in, I was denying myself of offline time and it felt like I was working 24/7. If you work from home, set physical work boundaries in the house and allocate a cut-off time when you officially finish work. Trust me - it's good for your sanity!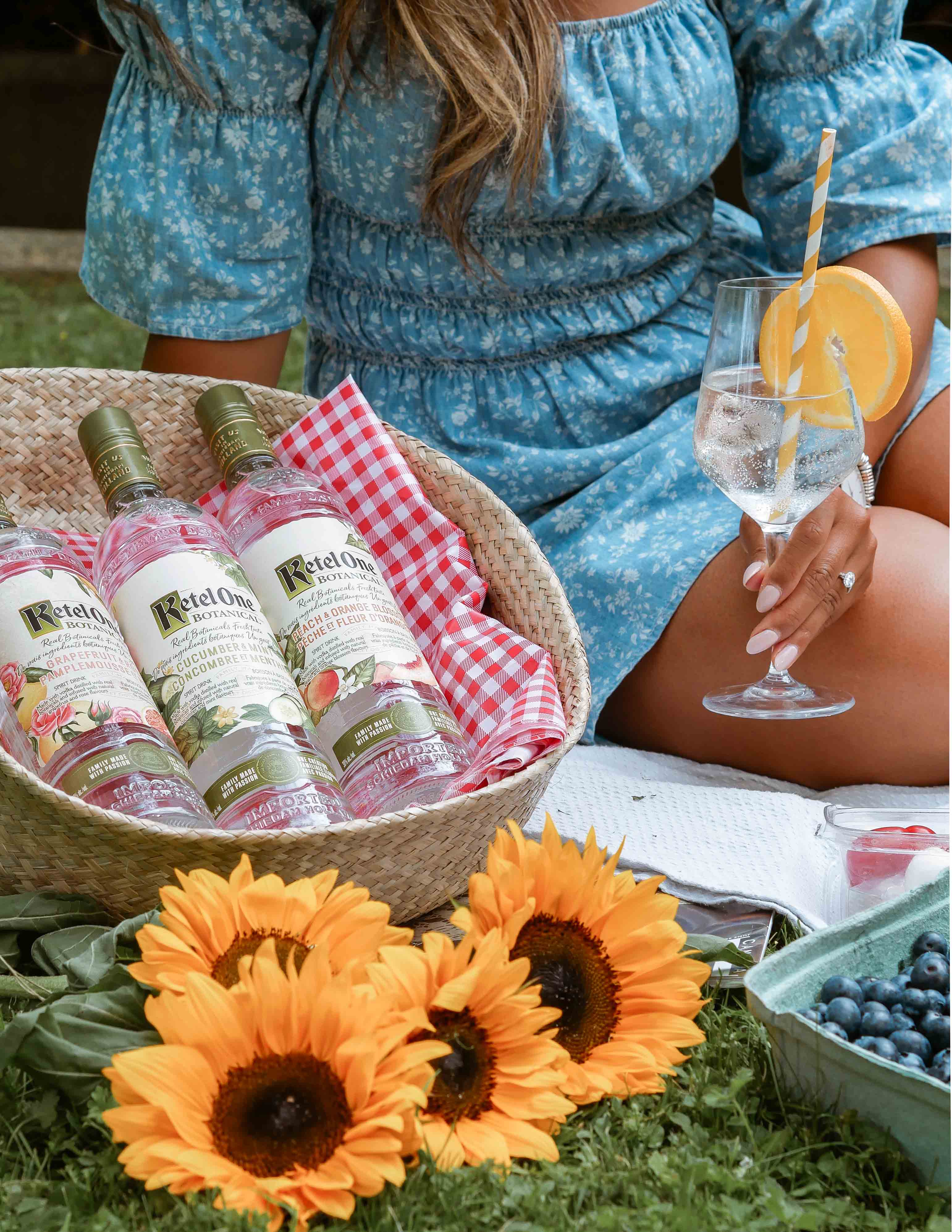 Consume Mindfully
Summer is prime time for patio drinks, weddings and impromptu get togethers especially when the weather is beautiful, and of course, you don't want to miss out on that! We've had so many engagement celebrations lately, which have been absolutely wonderful, and Ketel One Botanical has been a really nice and light alternative to wine or prosecco.
There are three varietals to choose from - Cucumber & Mint, Grapefruit & Rose and Peach & Orange Blossom. Best of all, you can keep this light cocktail sugar free when you mix it with soda water and enjoy 40% fewer calories than a glass of white wine*. Ketel One Botanical vodka is distilled with real botanicals and infused with natural flavours and has zero grams of carbs. I love the product (it's mine and Matt's go-to drink now, our fave is Peach & Orange Blossom), I've been working with the brand for a few months now and it's allowed me to consume much more mindfully this summer!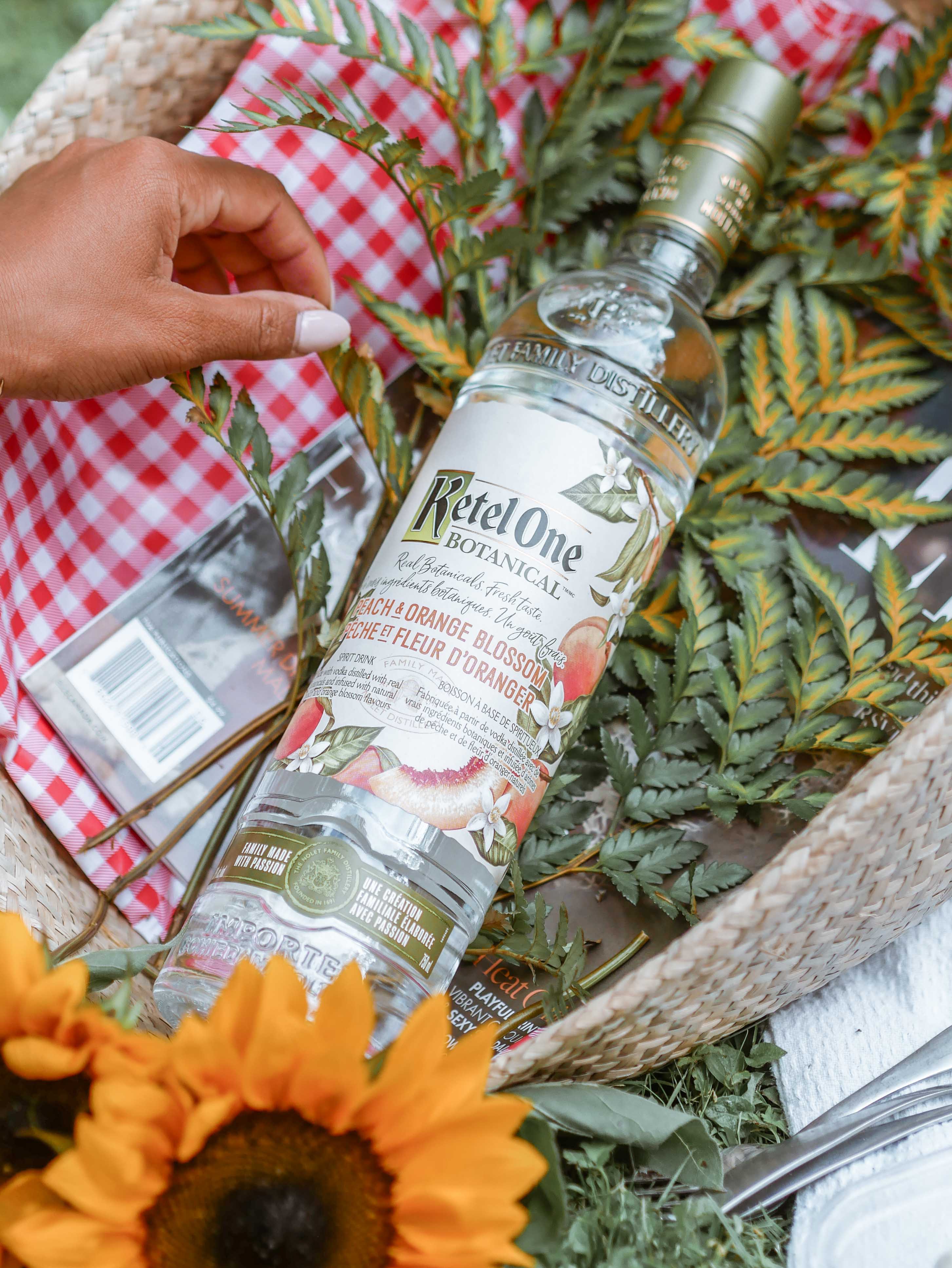 So whether you're self-employed or not, prioritizing your wellbeing and setting boundaries for yourself helps achieve more balance in the long run, while giving you more time to enjoy the summer! What are your best tips for achieving more balance in summer?
* Ketel One Botanical (per 1.5 fl. oz. Kettle One Botanical: 73 cal; 0g carbs); White Table Wine (per 5fl.oz., CNF: 121 cal; 3.82 g. carbs)