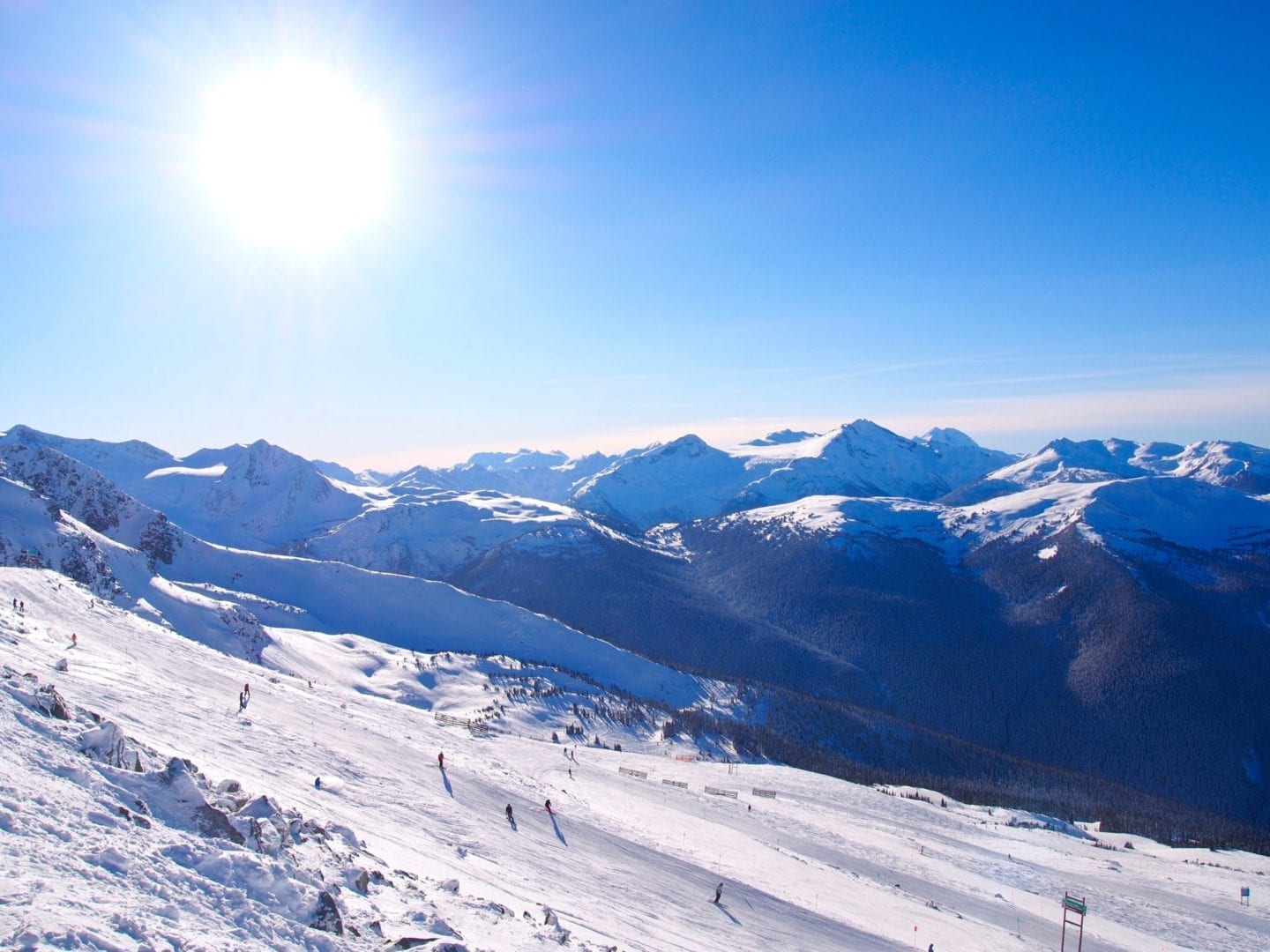 There's something about spring that makes the mountains so incredibly beautiful. Don't you think?
I learned to ski about 15 years ago (wow…that makes me feel old!) in the Alps, and even when I was a kid I always loved skiing in the spring. Don't get me wrong, winter is amazing too, but when you can explore the mountains without your fingers, toes and nose falling off, and catch a tan while you're cruising down the runs, it's hard not to love it.
Last month, I partnered up with Whistler Blackcomb and set off on a mini adventure to the mountains. I had such a blast and it was so nice to experience Whistler in a new light. There was such a great buzz in the Village from the annual World Ski & Snowboard Festival too, which gave the whole area a really fun vibe.
I'd even go as far as saying that spring is one of the best times to visit – you can still ski up until the end of May, plus there are so many other fun activities to get stuck into. Here's a quick recap of my spring weekend in Whistler, along with a few recommendations on what to get up to while you're there. I also wrote a piece for British Columbia Magazine about my trip, and take a look at my YouTube video below too to see more of my trip!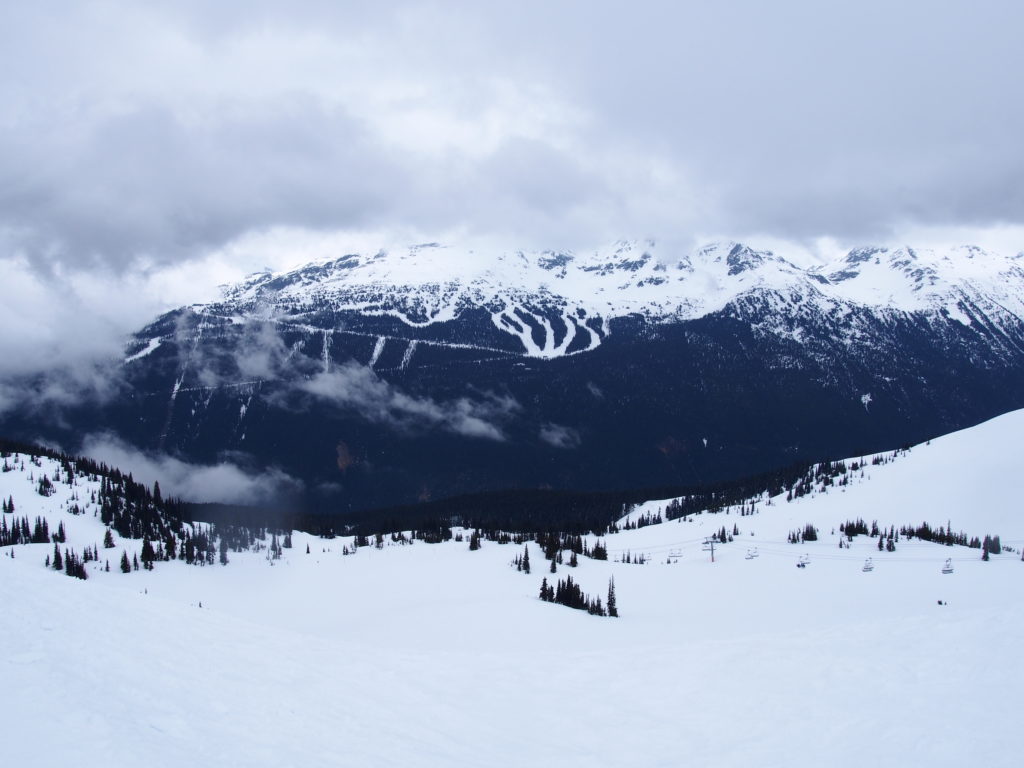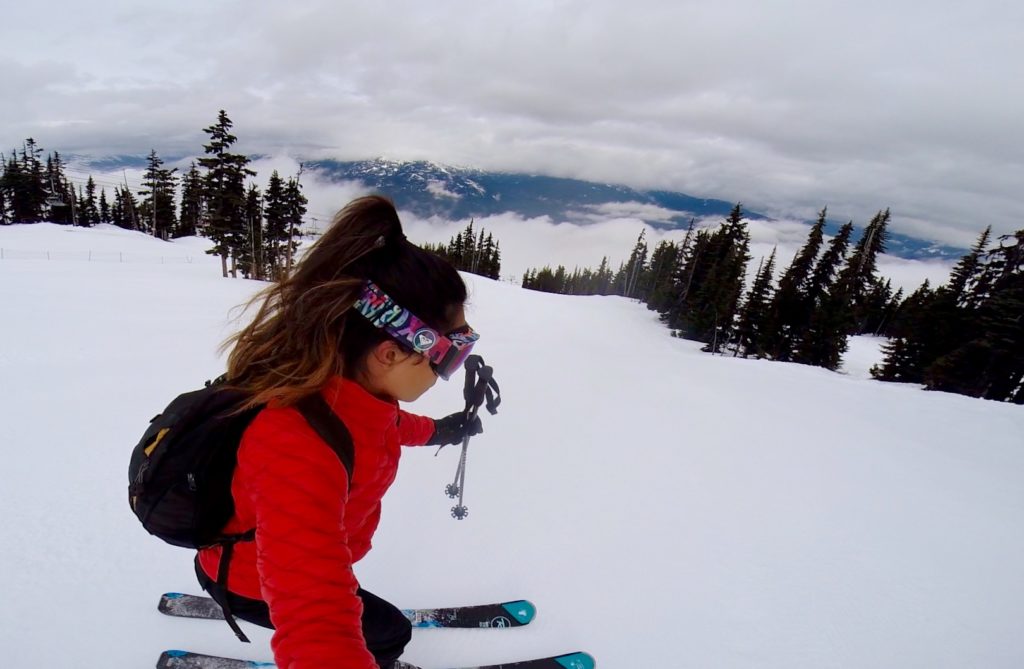 What To Do
Ski
There's still time to squeeze in some last minute skiing – Blackcomb Mountain is open until May 30 because the snowfall has been so generous this year. While the village is now snow-free, you just need to hop on the Wizard Express and you'll soon find yourself in a Winter Wonderland.
Hike
Whistler boasts so many hiking trails that lead up to glacier lakes, waterfalls, and some of the best views in BC. Some of the higher trails will likely be covered in snow throughout May and into June, so make sure to wear the right gear and be prepared for all weather conditions. You can access the trails via the chairlifts and gondolas, and there are so many options whether you want something light and easy or a bit more difficult.
Zipline
I ziplined for the first time ever and it was SO much fun! Ziptrek offers a range of different zipline courses that are suitable for all ages and abilities and they operate year-round. I can't explain how invigorating it feels to fly across the valley, upside down (yes, you can go upside down!), while you're surrounded by so much natural beauty. I guess you'll have to try it out for yourselves to find out!
Mountain Biking
Mountain biking is at the top of my Whistler list for this summer. With over 70 lift-serviced trails and 4 different zones to explore, it's no wonder Whistler's Bike Park retains its rep as one of the best in the world. You can also get to grips with mountain biking at the Orientation Centre, so it's perfect for both beginners and expert riders.
Golf
Although golfing isn't really my cup of tea, I imagine golfing in Whistler would be amazing. If you're a golf lover, the panoramic mountain views, lush greenery, and championship courses will definitely make it a round to remember.
Festivals & Events
Alongside all of the fun activities you can do in Whistler, there are also loads of festivals and events going on throughout the year. I caught the WSSF Pro Photographer Showdown while I was there, which brought together 5 of the most talented sports and action photographers in the world to present some of their best photos. The quality was incredible and it definitely inspired me to better my photography skills! Other fun festivals and events include Go Fest, the Whistler Half Marathon, Wanderlust Fest, and many more.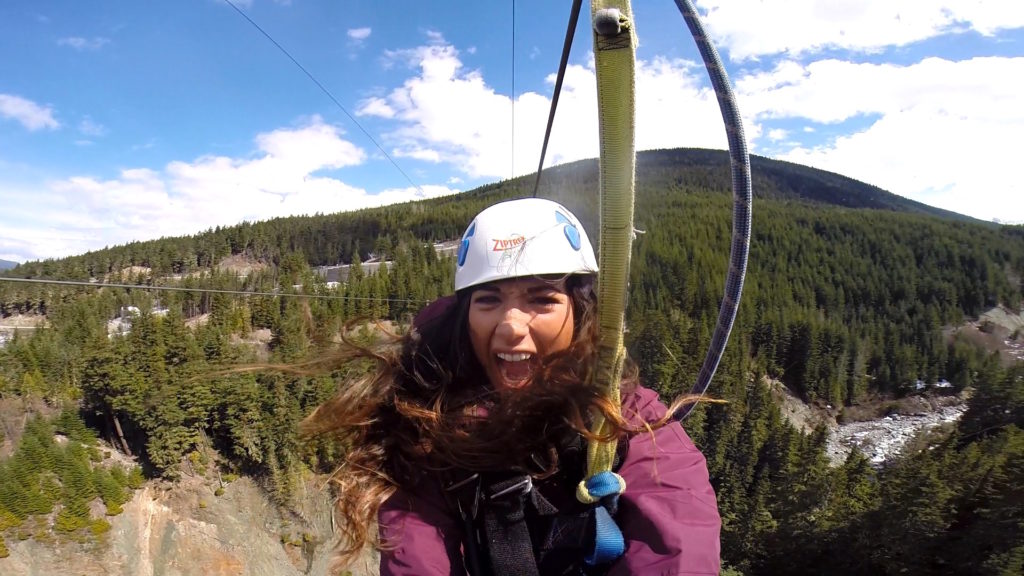 ---
Where To Eat
Bar Orso
Bar Orso in Whistler Village is a great spot for drinks and aperitifs. The chef, a native Spaniard from Madrid, focuses on high quality, authentic food in the form of small plates, tapas, and house-made charcuterie. I highly recommend the Cured Charcuterie Board – it's so delicious – and the hand-crafted cocktails are great too. The front of the bar has sliding doors that completely open up to the village, creating a chilled out yet incredibly cool vibe.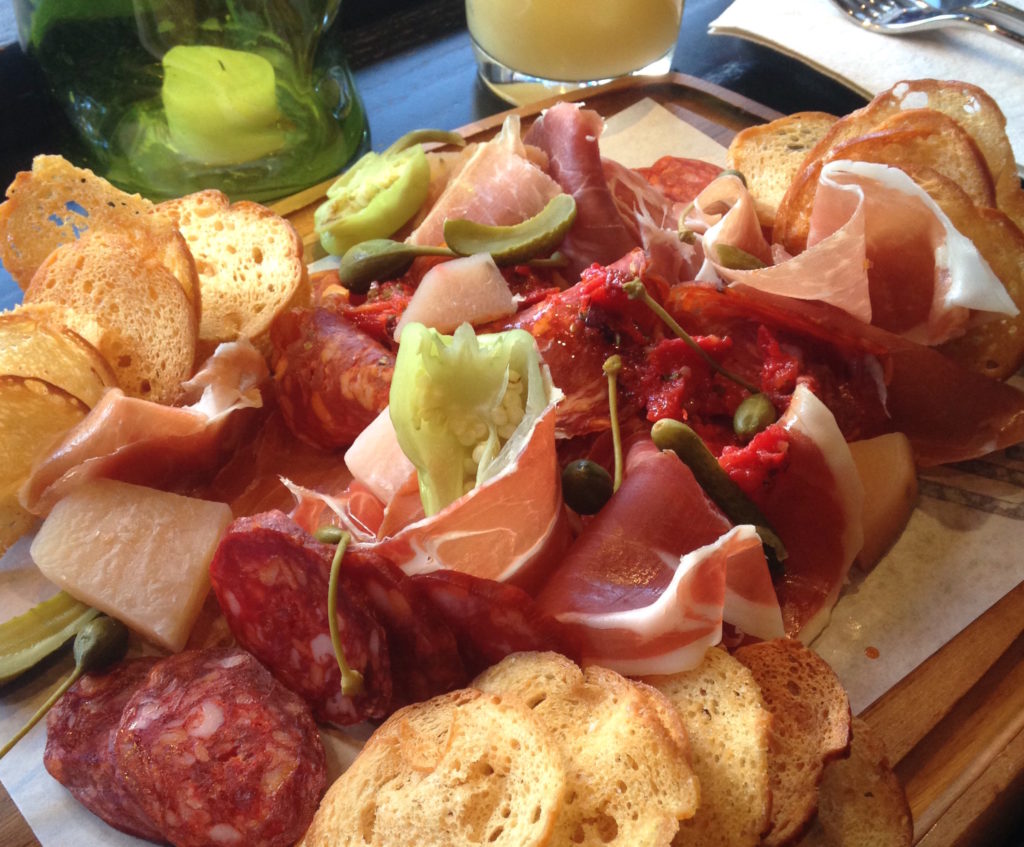 Longhorn
I've been to Longhorn Saloon a few times now and I love it there! The convenience factor plays a huge part as it's right at the foot of the slopes, so it's the perfect place to grab apres-ski patio drinks as the sun goes down. If you're a nacho lover, the nacho plates are HUGE but really good too!
---
Where To Stay
Fairmont Chateau Whistler
I stayed at the Fairmont Chateau Whistler, which is nestled at the base of Blackcomb Mountain. The hotel is beautiful – the rooms are spacious, the mountain views are lovely, and the bed was absolutely humongous. It's safe to say that it was one of the largest beds I've ever slept in, but that definitely isn't a complaint!

Another thing I loved about the hotel was the health club. After a day in the mountains, I can't explain how nice it was to relax in the steam and sauna, and chill out in the outdoor hot tub. It was THE best way to relax my muscles and unwind.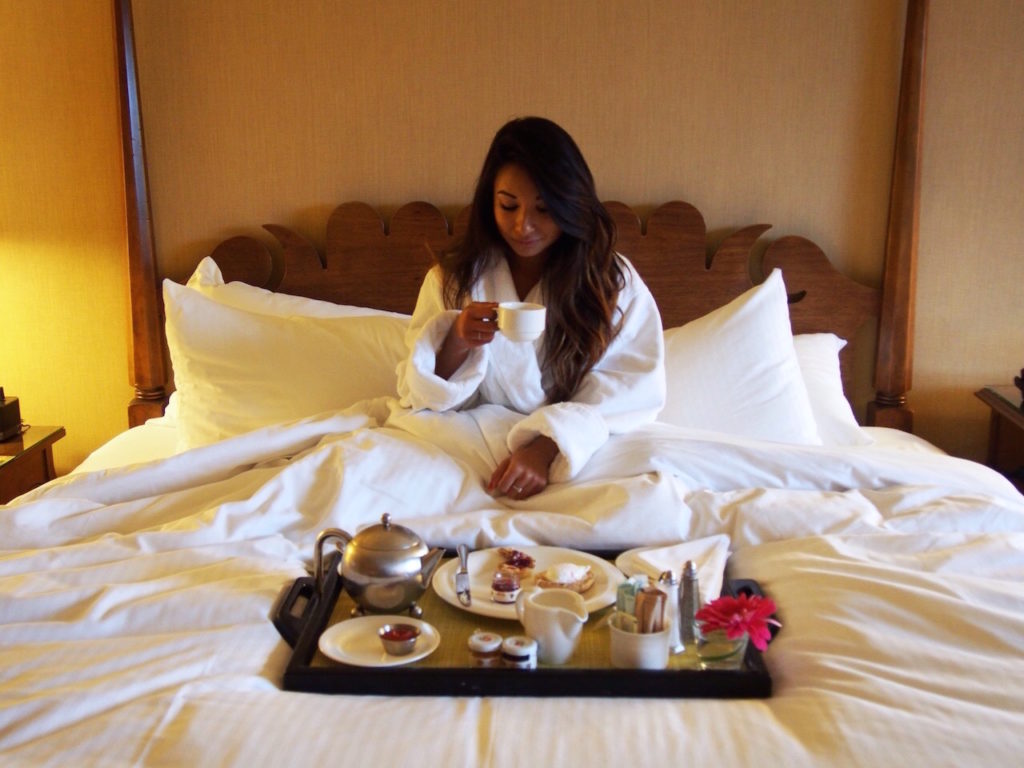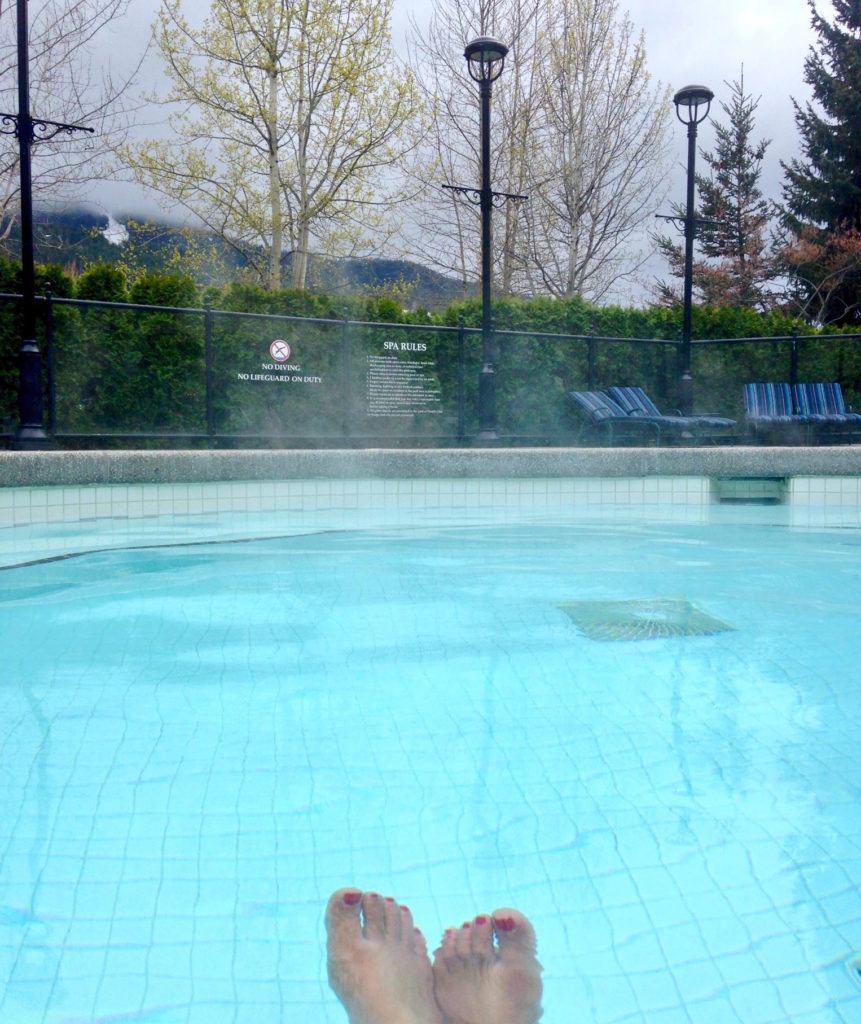 In terms of location, the chairlift is pretty much outside the hotel, plus the ski rental store is in the basement of the hotel so it's really convenient if you're skiing/snowboarding. It's about a 5-10 minute walk from Whistler Village, and there are loads of restaurants and shops located around the hotel.
How To Get To Whistler From Vancouver
I was pleasantly surprised at how easy it is to get to Whistler without a car. The Pacific Coastline Whistler Express will take you from either YVR Airport or Downtown Vancouver directly to your hotel in Whistler. The journey takes no more than 2 hours from Downtown, and the nice thing about not driving is that you can take in the amazing views of the ocean and mountains on the Sea-To-Sky Highway.
---
If you're looking for a break from Vancouver, a weekend in Whistler is guaranteed to be good fun! Take a look at my YouTube video below as well to catch the highlights of my trip in action!