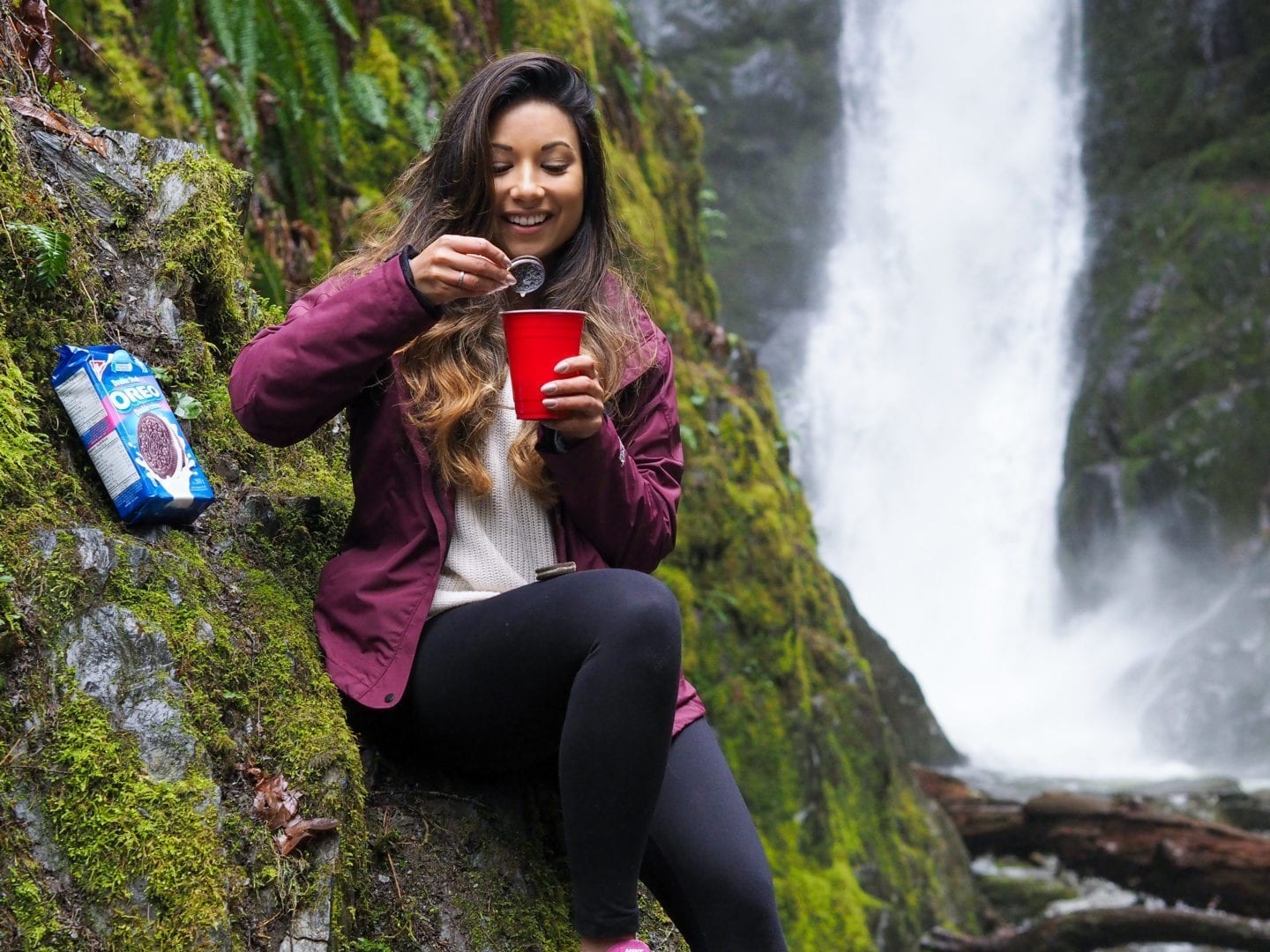 Some habits we grow out of as we get older. Others, however, will remain with us for decades and it's something that we just can't let go of.
I don't know about you, but one habit that has stuck with me since I was a kid is dunking my cookies in milk. While I sometimes try to be all sophisticated by pairing wine with fancy chocolate, nothing quite beats a good old cookie dunk and it's a great way to feel like you're a kid again!
Last week OREO tasked me with taking part in their Dunk Challenge, which basically involves sharing our favourite way to dunk OREO cookies in milk. I considered trying to fashion a crazy trick, but then remembered i'm the clumsiest person in the world so I wasn't really sure how successful that would be! SO, instead, my cookie dunk is something a little more simple but it's very me and it's usually how I like to eat my cookies anyway - up a mountain, on a rock, surrounded by natural beauty and in this particular instance, a gigantic waterfall. Water was spraying all over me (hello frizzy hair) but I figured if i'm going to show off my classic dunk anywhere, it may as well be somewhere gorgeous like this.
I challenge you to showcase your dunk!
Okay, now i've shown you my OREO cookie dunk, I want to see how you can get creative! It's super easy to take part and the prize is pretty amazing. All you need to do is share a photo or video of you dunking OREO cookies in milk and upload it to Instagram or Twitter using #OREODunkContest.
Three lucky winners will earn a VIP Grand Prize trip to a Celebrity Dunking Event in NYC or Los Angeles, plus $1,000 CAD spending cash.
SO - what are you waiting for? Showcase your cookie dunk on social media and you could just win this amazing prize. Challenge yourself to be as creative as possible - whether you're adventuring in a beautiful place, dunking in a handstand (I so wish I'd have thought of that!), dunking from new heights, or dunking as a team - anything goes!
The contest ends April 30, 2017 so get posting, and don't forget to tag me on social media so I can see what you're getting up to!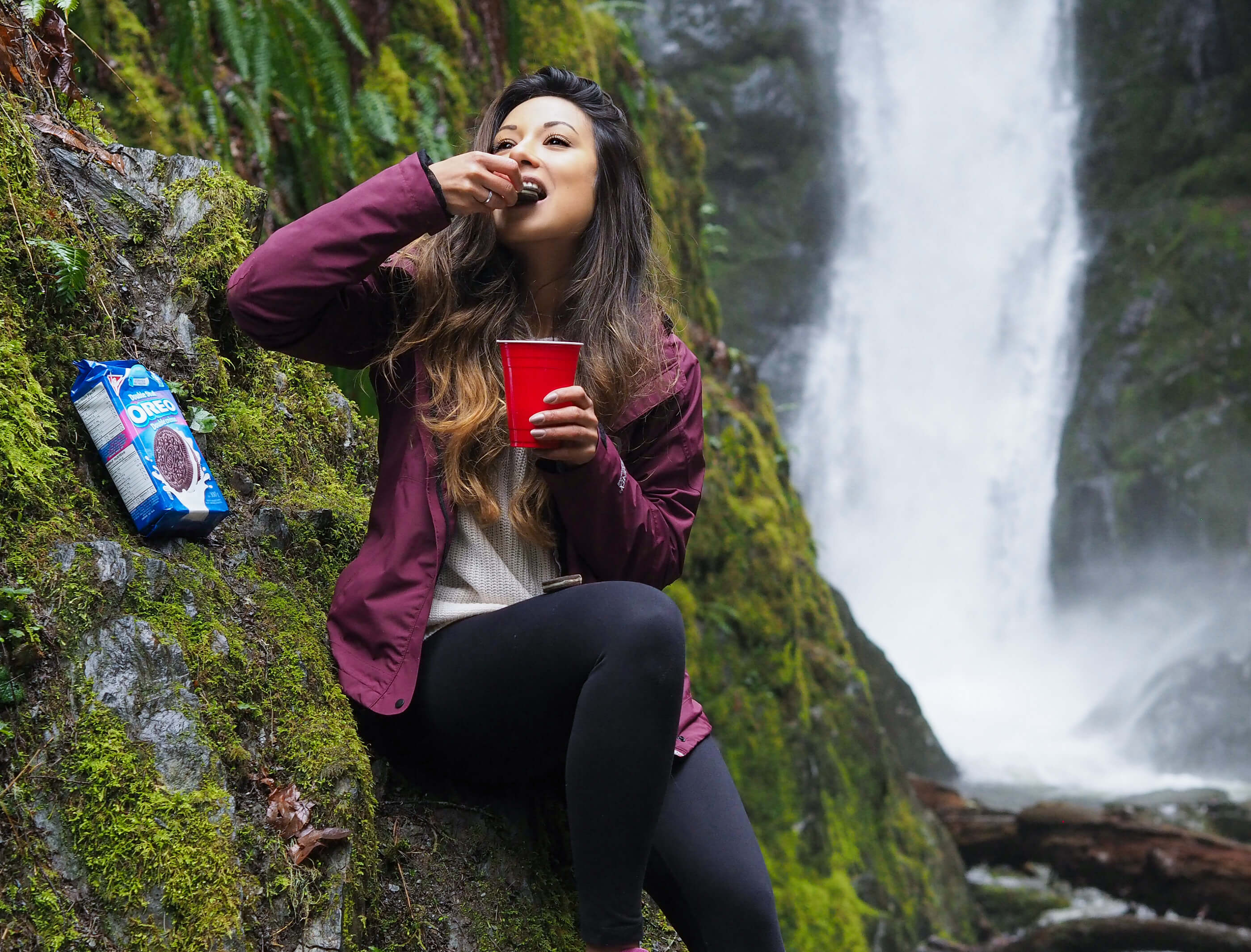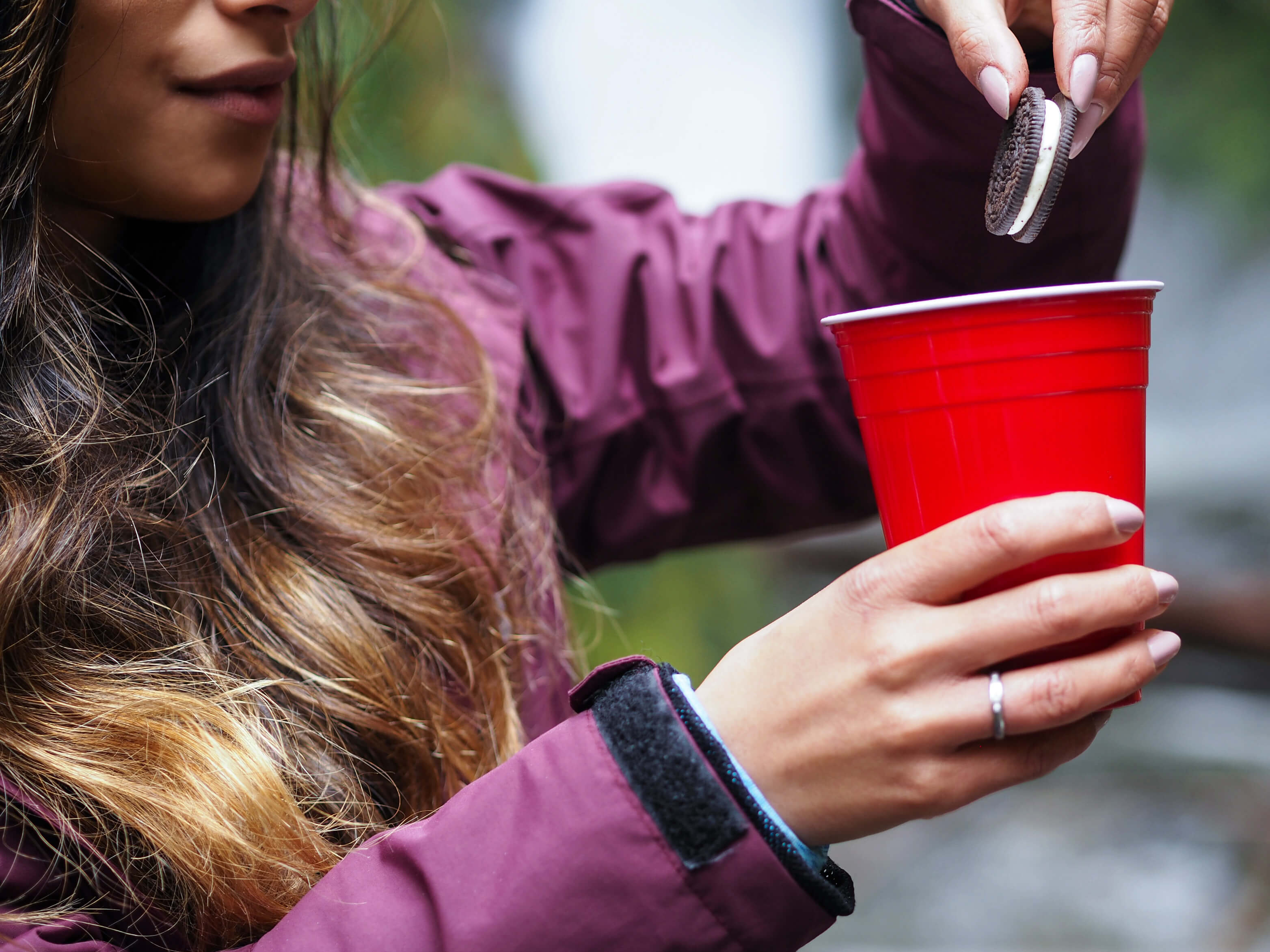 What are your favourite ways to dunk your OREO cookies? Let me know in the comment box below, i'd love to see how you guys can get creative with it! Learn more about the challenge at www.oreodunkchallenge.ca!
PS. This post & the video was created in partnership with OREO. All opinions (& dunking preferences) are my own 🙂