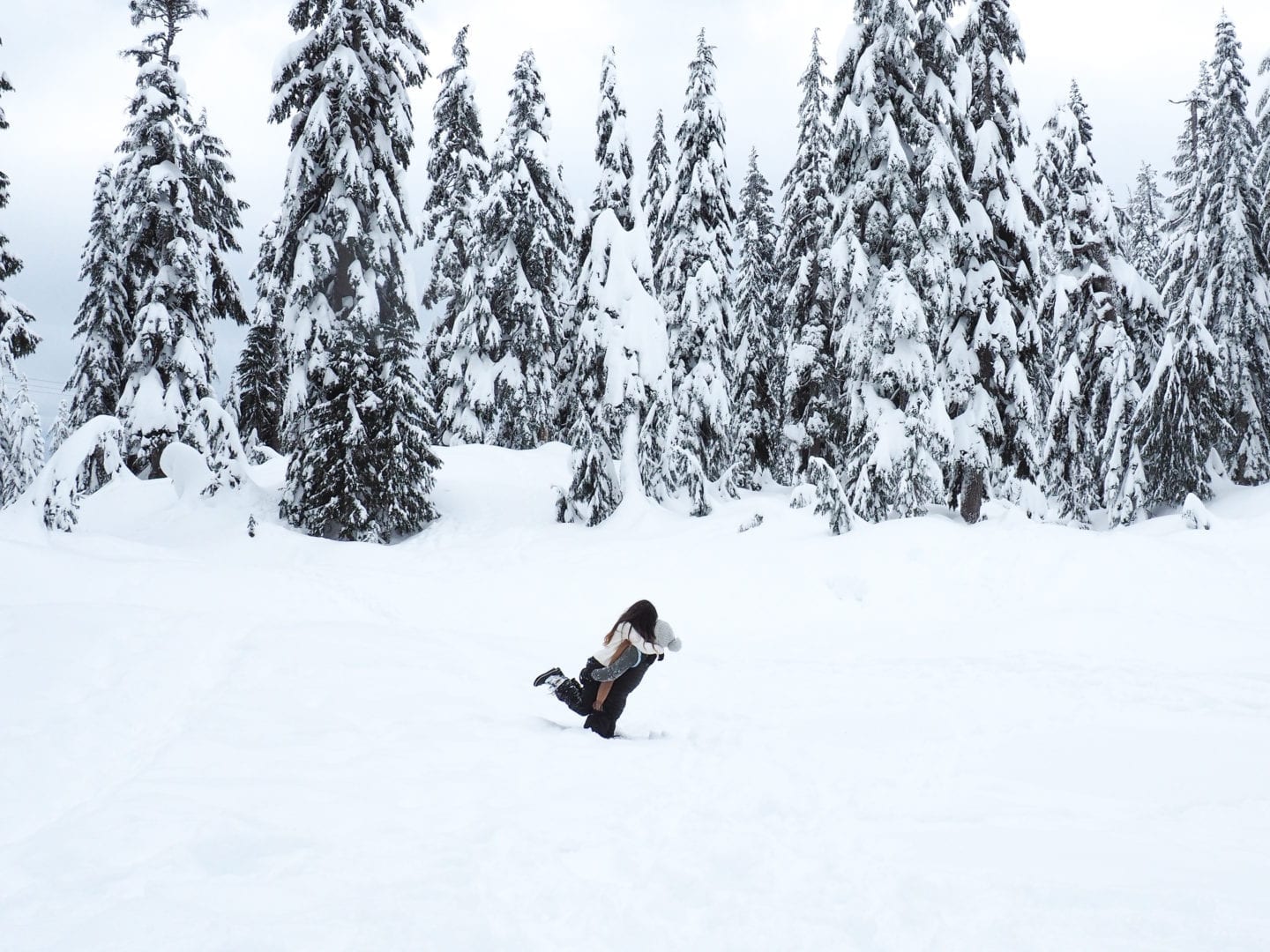 When you've been together for as long as we have, it's easy for the Valentine's Day flame to die out and for the celebrations to become a bit stale. But V-Day is actually a really lovely holiday and while it's easy to dismiss it, it's the perfect excuse to set a bit of time aside and give your undivided attention to one another.
I'm a firm believer that you need to work at your relationship, whether you've been together for 6 months or 6 years, and Valentine's Day is a great reminder to keep the spark alive and do something extra special with your other half.
For a little background, Valentine's Day came about centuries ago when a Catholic priest called Valentine was sentenced to death for secretly & illegally marrying couples in love. He then fell in love himself, and before his death on February 14th, passed his sweetheart a note reading, "from your Valentine". This gave rise to what's now the most romantic day of the year, and although I think we should be celebrating our love every day anyway, Valentine's Day gives us the nudge we need to be extra lovey-dovey.
Besides, a cute card and a box of chocolates always goes a long way, and since we have a day of celebration for everything else, why shouldn't love be embraced too?!
Even if you've never really been a fan of Valentine's Day, why not change things up this year and create a new tradition? You don't necessarily need to invest in expensive gifts and fancy restaurants (although there's nothing wrong with that!), and it's never too late to make a date in your diary and reconnect with both V-Day and your partner.
If you're not sure what to buy or how to express your love, don't worry, there are so many cute ideas to choose from. I've teamed up with eHarmony to bring you some of my favourite romantic activities and ways to keep the spark alive this Valentine's Day, whether you're in a long-term relationship or your romance is young and blossoming.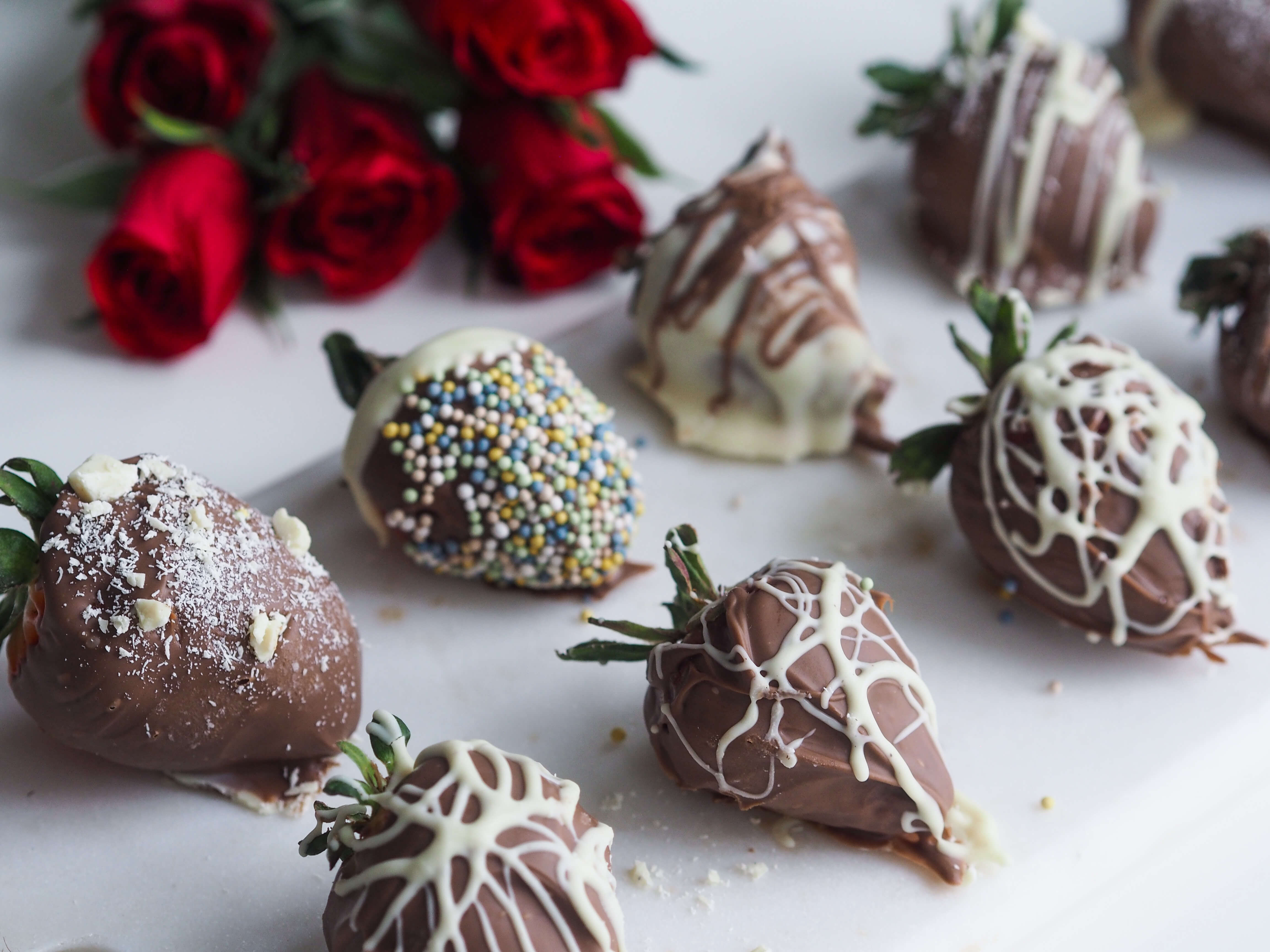 1. RECREATE YOUR FIRST DATE
If you've been together a long time, one nice way to celebrate this day of lurv is to recreate your first date. A few years ago on our anniversary, Matt took me to the restaurant where we had our first "proper" date and it was so lovely to be back there and reminisce about what we were like all those years ago. If you can't go back to that exact spot, improvise and find cute and creative ways to go back to the very beginning. This is a really great way to keep the spark alive this Valentine's Day, and nostalgia will no doubt make you fall in love with each other all over again.
2. GO FOR A HIKE!
I love romance just as much as I love adventure, and sometimes it's nice to combine the two. Take your Valentine to the backcountry this year for a cute day exploring the wilderness. Whether you're an outdoorsy couple or you just want to mix things up a bit, an adventure date is a beautiful way to celebrate Valentine's Day and connect - or reconnect - with one another. I also think a hike is perfect for first dates, as there's no pressure to buy each other pricey gifts and you'll inevitably create some really lovely memories. Make it even more romantic by going on a snowy hike (I love Joffre Lakes at this time of year), and bring along some lunch and a small bottle of bubbly so you can set up a picnic. I know that the weather in February can be a little unpredictable, so even if it's a bit cold and miserable, there's nothing to say you shouldn't just embrace it and go for a walk together in the rain.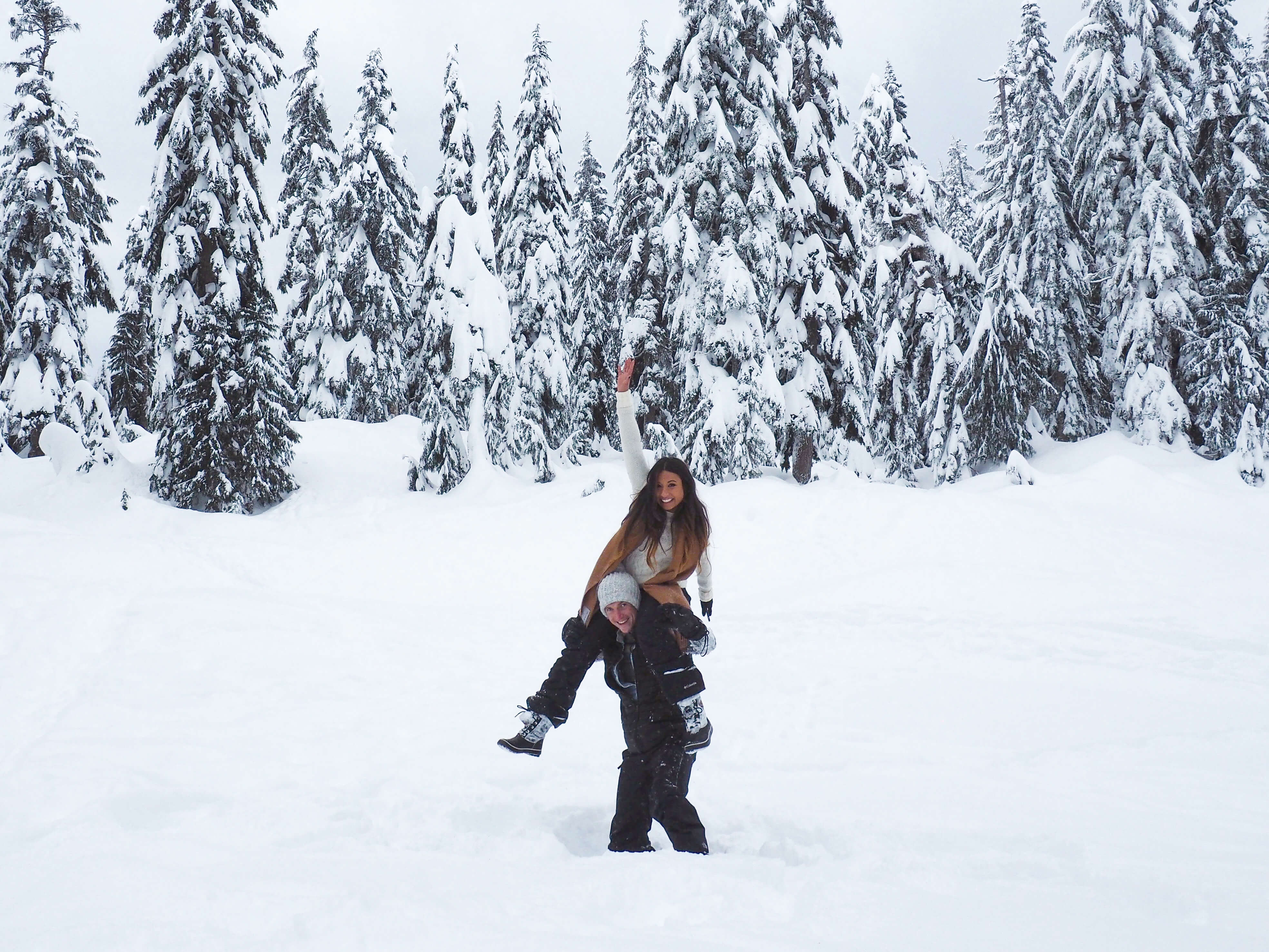 3. Have a romantic night in
A lot of couples don't like dining out on Valentine's Day (myself included), and a night in together can actually be just as - if not more - romantic and special. Grab your favourite bottle of wine, decorate the house with roses and candles, make dinner together, and devote the night to one another. This is the perfect way to reignite the spark in your relationship if things like work, kids, or everyday stresses have been getting in the way. Make it a no-phone night to completely eliminate any distractions, put on a soft playlist, and just be present and in the moment with your lover. If you're looking for a romantic dessert, chocolate covered strawberries are the perfect treat and we all know that they're an aphrodisiac too. They're really quick to make and if you find yourselves getting carried away with the melted chocolate, well, it is Valentine's Day after all...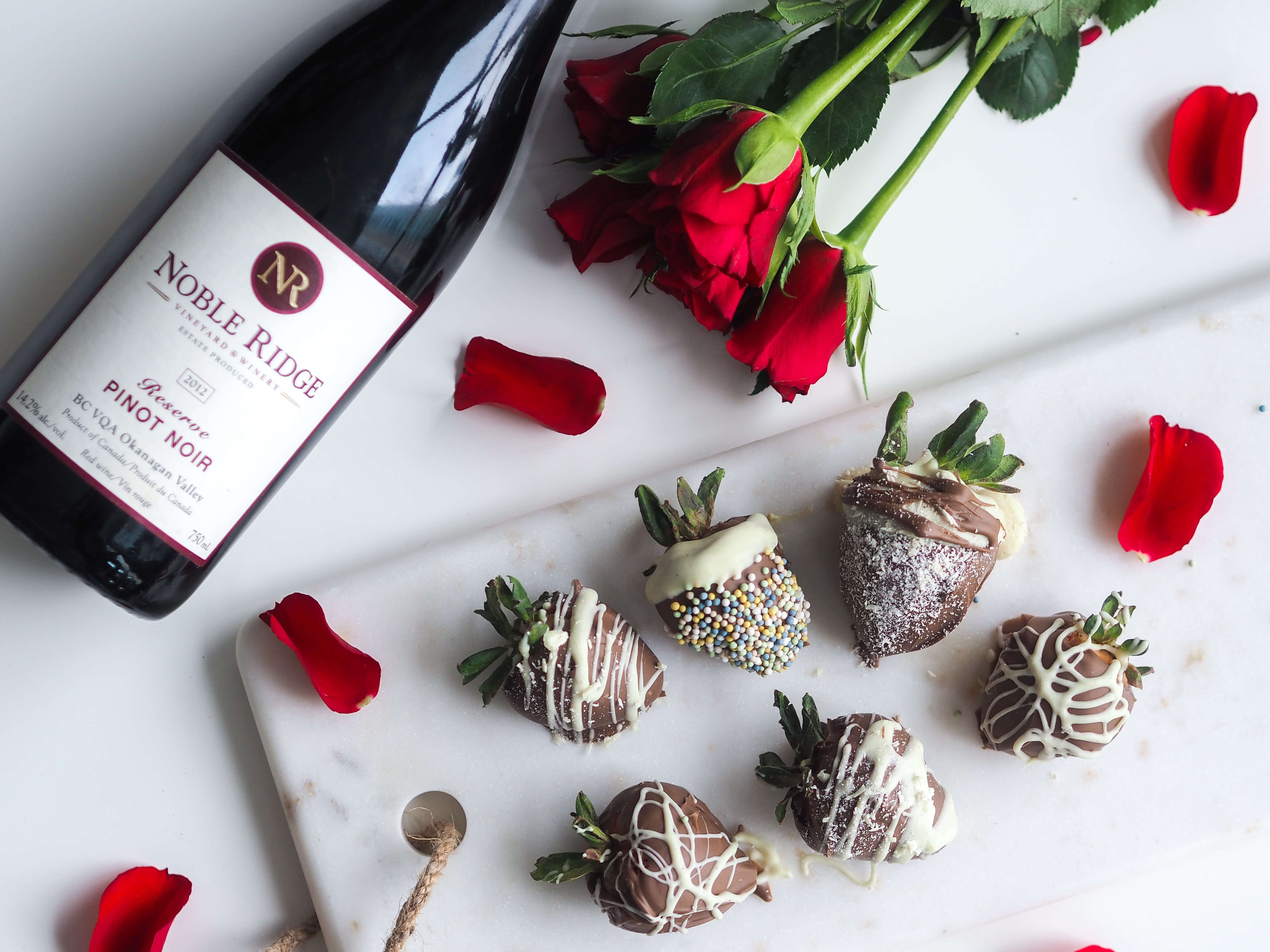 4. Grab a coffee & stroll the seawall
There's a lot of pressure to buy expensive gifts and do something extravagant on Valentine's Day, when actually, all it's about is celebrating your love! If you're stuck for things to do, or if you're in a new relationship and you want to keep it low key, grab a coffee to-go, pick up your favourite take-out or picnic food, and go for a stroll along the seawall with your sweetheart. There's nothing more romantic than getting bundled up for a wintery walk, and it's a low-cost option which is a win-win. And if you're a singleton, there's nothing to say you can't go for a Valentine's seawall stroll with your bestie instead.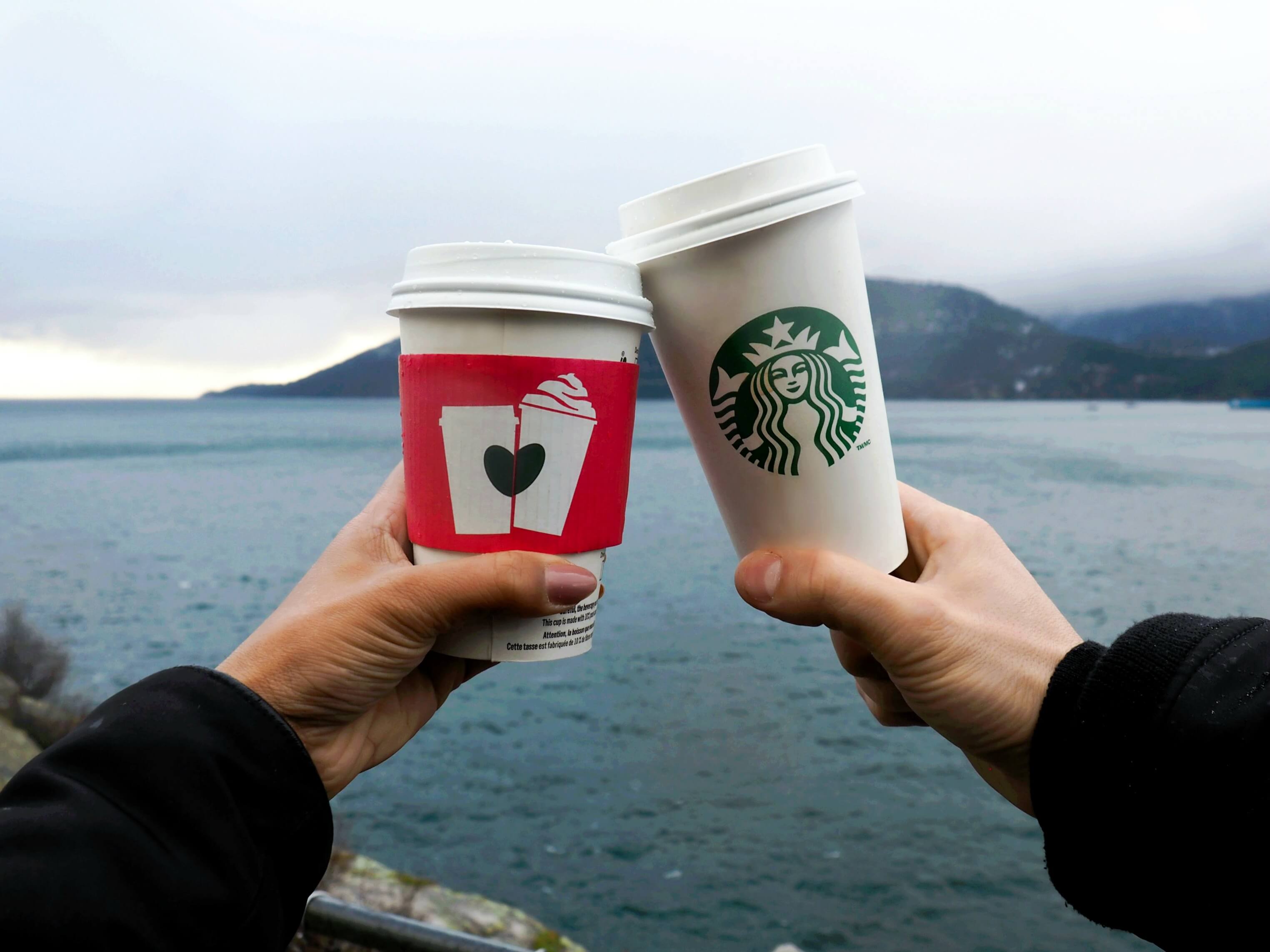 5. Arrange a Skype date
Not everyone gets to be with their loved one on Valentine's Day, and Matt and I had our fair share of anniversaries, birthdays, and Valentine's Days apart when we were long-distance. Whether you met your lover on an online dating site and you're both from different places, or due to other commitments it's not possible for you to be together, being apart is tough but things like Skype and Whatsapp do make it that bit easier. Celebrate Valentine's Day with a Skype date and cook together, watch the same film, or spend the evening planning your next reunion to feel the V-Day romance. You may be cities or countries apart, but Skype is the perfect way to stay connected and embrace Cupid's day of love.
6. Tell them you love them!
Nothing says "I heart you" like a handmade gift or Valentine's Day card. I'm a bit of an old-fashioned romantic, and I think there's nothing nicer than leaving cute little notes for each other and simply expressing your love. Why not grab a pack of Dough-Notes and hide a few messages for your partner to find around the house throughout the day? Another really cute idea is to write down 10 things you love about your other half to show them just how much you care. As J-Lo once said, love don't cost a thing and there are plenty of ways to show your passion without spending a large amount of money.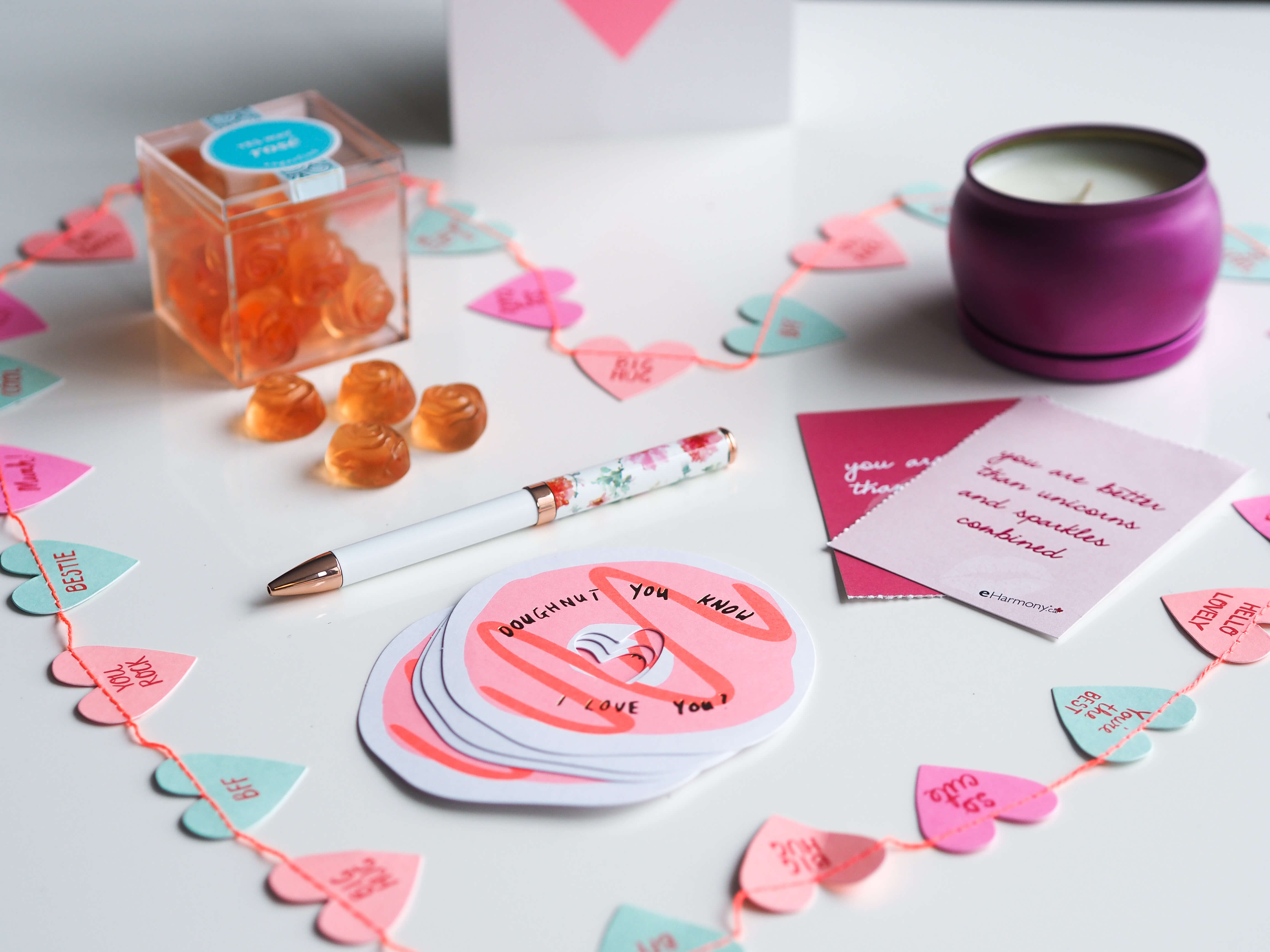 What're your favourite ways to keep the spark alive in your relationship? Leave me a comment below and let me know what you have planned for this Valentine's Day!