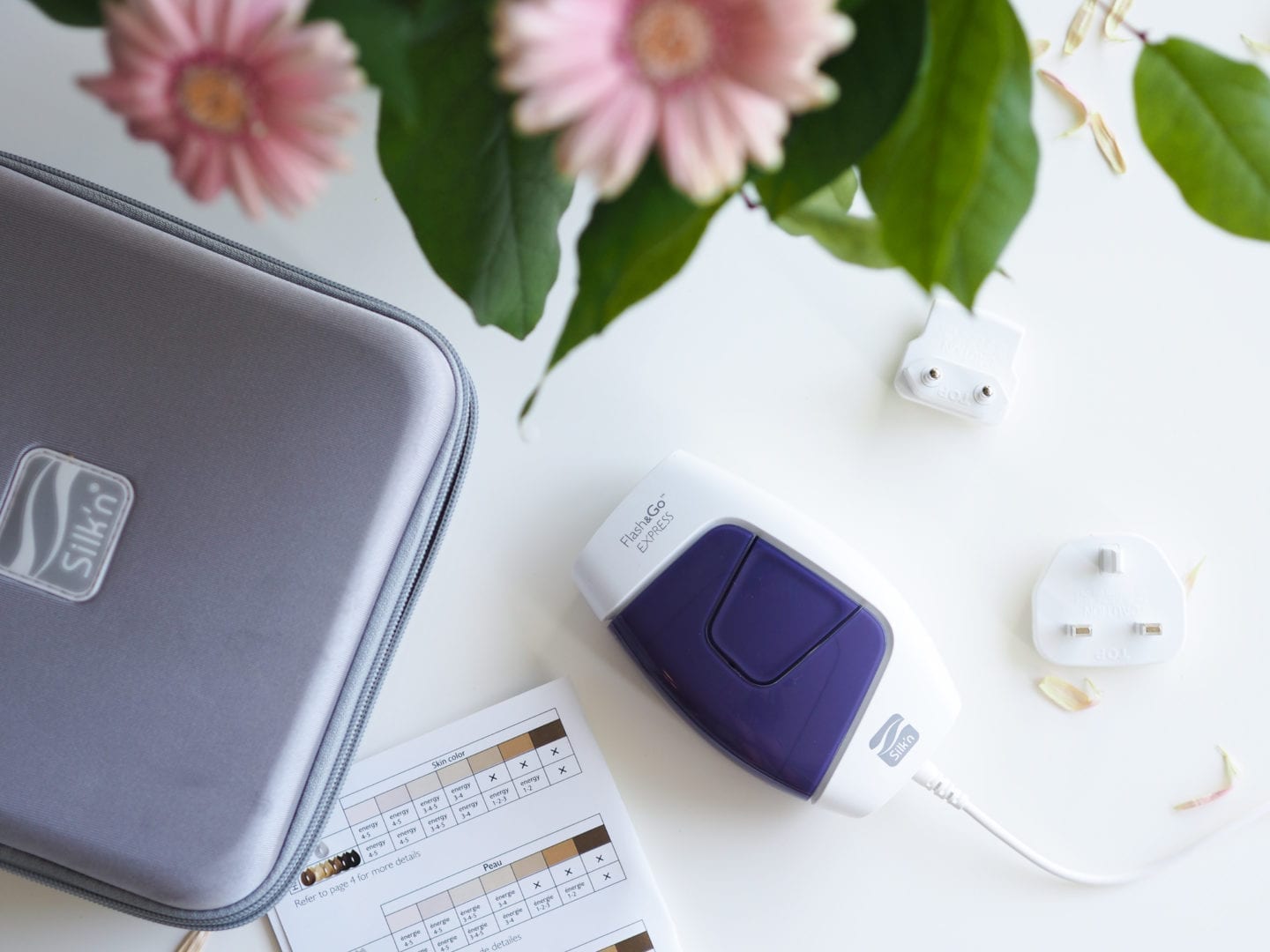 This is a sponsored post written in partnership with Silk'n. All opinions expressed are 100% my own.
The season of sundresses and bikinis will be with us before we know it, and if there's one thing that us females spend a lot of time doing in summer, it's removing hair from unwanted places. While my Asian genes may have granted me a thick head of hair, they also granted me darker hair in other areas which is a continual annoyance, especially in the warmer months.
Growing up, I would always envy my blonde friends who could get away with not shaving their legs for PE or who didn't have to tend to their underarms, and although hair removal is just a part of being a woman, that doesn't mean it's something that we have to put up with.
I do want to mention that hair removal is obviously a very personal choice - and the most important thing is to feel comfortable in your skin whether that involves removing hair or not - but personally, I'd much rather remove any excess fuzz as that's just the way I prefer it. Shaving has always been my go-to as although it grows back within a day or two, it's normally the most convenient option.
I've tried waxing, threading, bleaching, and epilation (which is horrific) more times than I can remember, but my quick hair growth means that I don't actually get much gain from all the pain. I first tried laser hair removal about 3 years ago before we went travelling, as I really didn't want to have to be shaving my legs, bikini and underarms every day when we were on the move. Back then, the technology wasn't as advanced as it is now and although it worked in reducing hair growth, I didn't stick with it as I should have (the machine I had was so slow too) and gradually my hair growth returned back to normal.
I recently received a Silk'n Flash & Go device and I figured that now is the perfect time to commit to laser hair removal again to get a head start on the summer preparation and try to keep my hairs at bay on a more permanent basis. When you calculate the amount of time you spend removing hair throughout the year (whether it's legs, arms, bikini line, underarms, upper lip, or wherever else), it actually adds up significantly and when there's a more permanent solution out there, I think it only makes sense to try it out.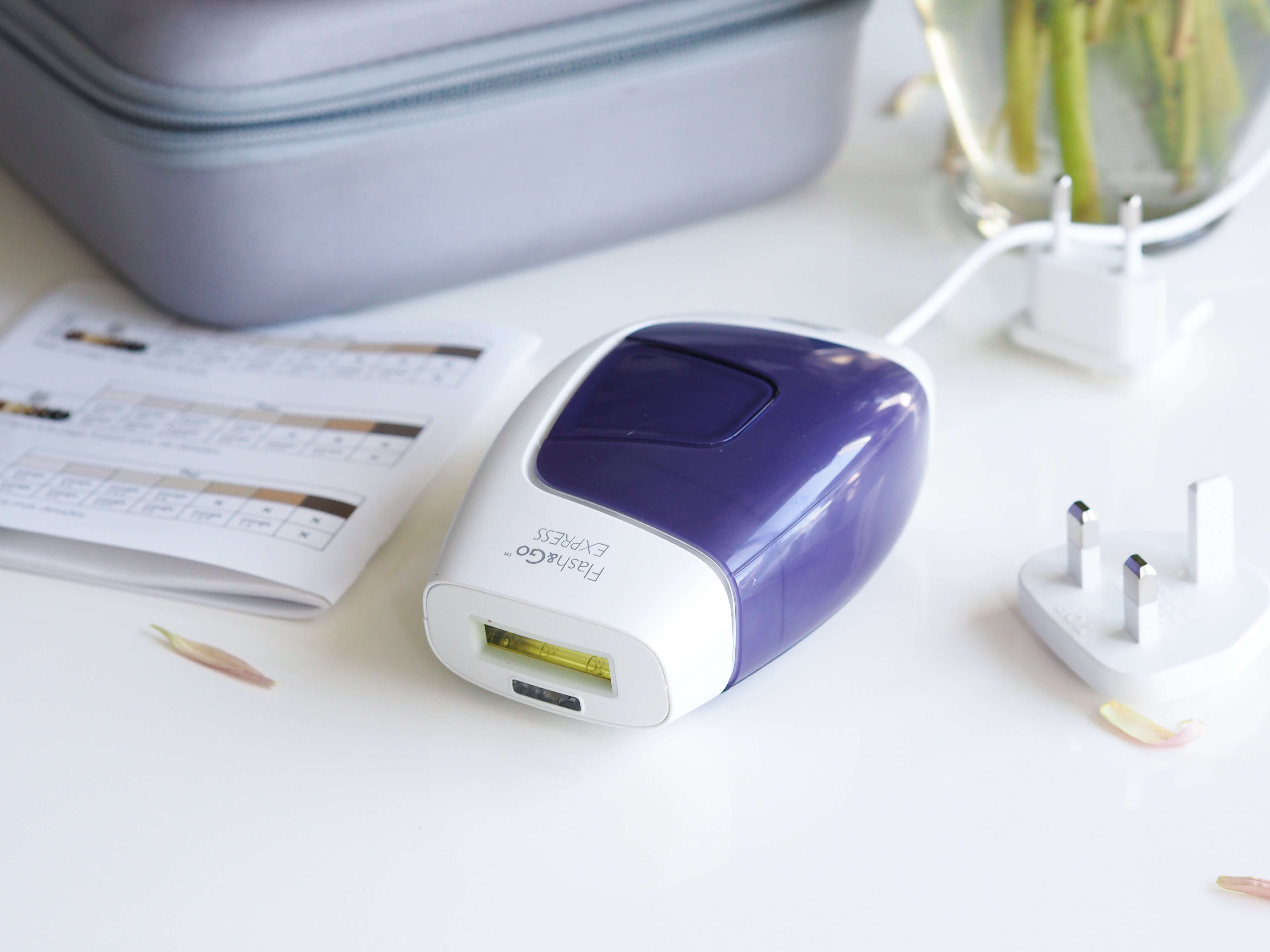 HOW DOES LASER HAIR REMOVAL WORK?
Laser hair removal works by using light energy to effectively disable hair growth. As the light hits the hair it transforms into heat energy and is absorbed by the pigment in the hair, which inhibits growth at the follicle. The light is delivered in quick pulses which permanently stop the hair from growing. It doesn't hurt, and all you feel is a little heat from the flash. You don't see instant results with your eyes, but the magic happens under the skin at the follicle, and after continual use, the hair stops growing altogether.
Laser hair removal at a clinic is the more traditional route but it's also very expensive - literally, just getting a course on your legs can cost thousands. A tool like this is a much more affordable option, and you can do it at home which makes it super convenient.
HOW EFFECTIVE HAS IT BEEN FOR ME?
I find laser hair removal to be very effective and I saw results within about 4 treatments. It's advised to complete treatments 1-4 two weeks apart, treatments 5-7 four weeks apart, then treatments 8+ as and when it's needed. How many treatments you need to see results will really depend on you as an individual, as some people (like me) have more hair and quicker hair growth than others. I've been using it for a couple of months on my underarms and legs and have noticed great results so far, and the hairs have reduced significantly and have become much thinner and sparser, most noticeably on my underarms. The device is really quick and easy to use, and you can do your full body in about 20 minutes. I'll often do it while watching tv so it's not too much of a disruption.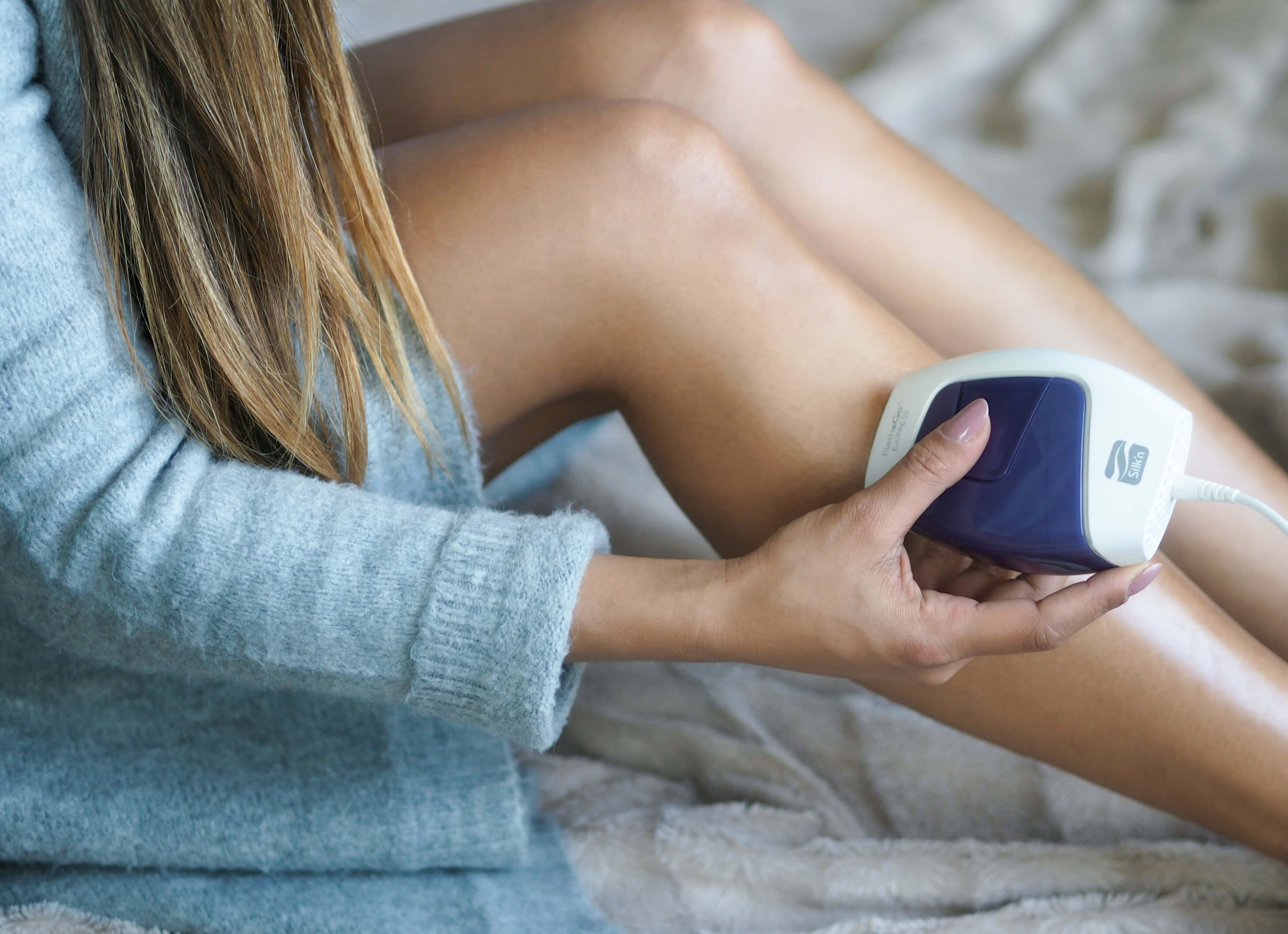 IS LASER HAIR REMOVAL FOR EVERYONE?
It's really important to note that laser hair removal isn't suitable for all skin tones and hair pigments. It's most effective for those with light brown to black hair, and all tones except for very dark skin. The device may not be as effective for those with naturally white, grey, blonde, and red body hair, simply because the pigment in the hair isn't dark enough. If you're unsure, check the website first to see whether it's a good match for your tone.
You also should NOT use the Flash&Go after exposure to the sun, whatever your complexion and skin colour. This is because your skin will contain large quantities of melanin from sunlight exposure, so the light energy can cause hyper or hypo-pigmentation in your skin. This is also why it's much better and safer to do it during the winter time when you're not tanning and exposed to the sun.
GOOD THINGS TO KNOW
Always shave before you use the machine if there's a lot of hair on the surface of the skin.
Remember that your hairs all grow at different rates, which is why you need to be persistent with using the machine to make sure that you catch 'em all.
Start with a low-intensity level and move up to a level that you're comfortable with. Don't forget to consult the skin guide first to see which intensity is suitable for your hair pigmentation and skin tone. If the device isn't working or the light isn't pulsating when you press the button and apply it to your skin, it may be because the machine has detected that the light intensity is too strong for your skin tone.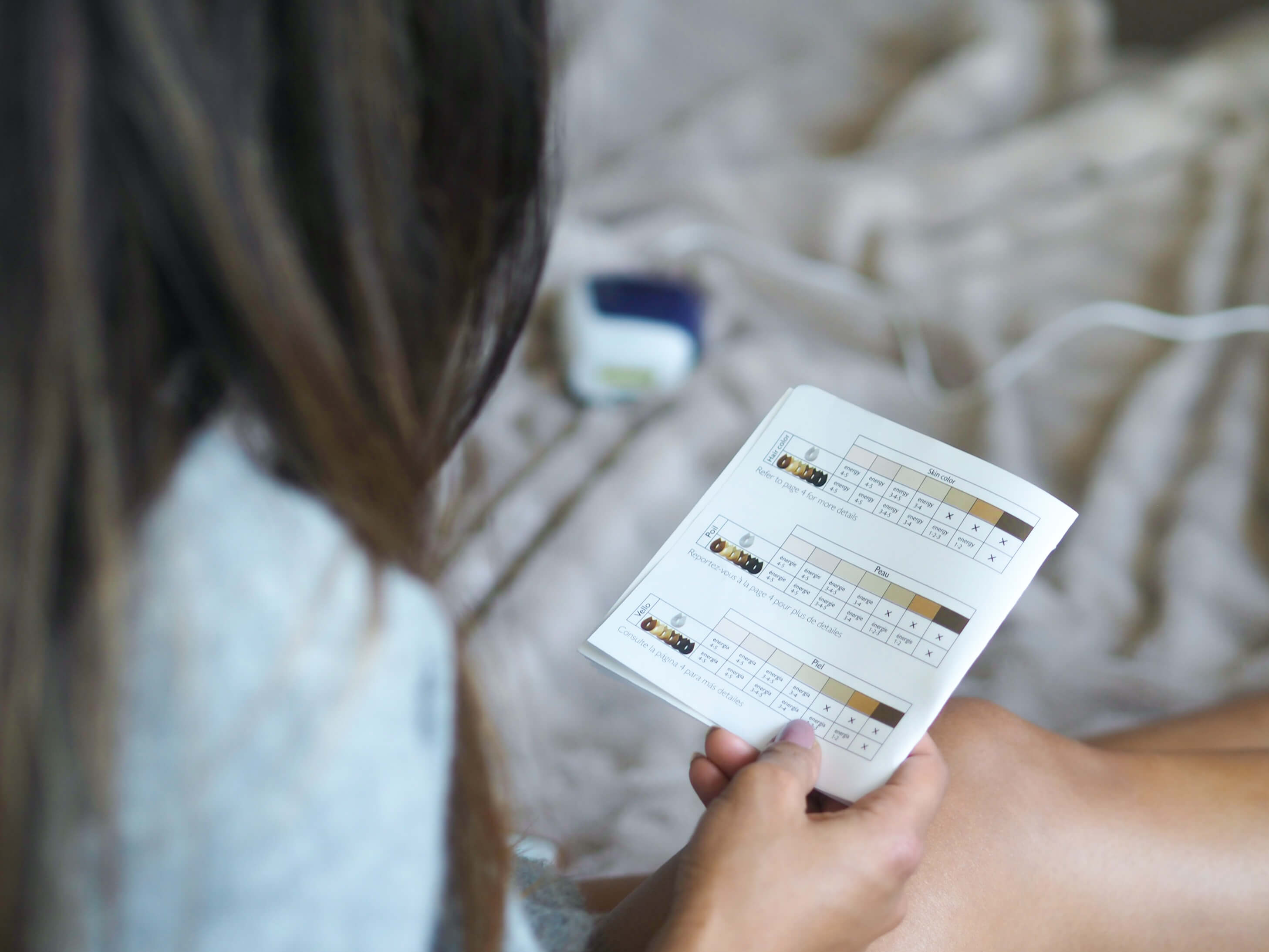 So, if you're like me and you want a more permanent solution to shaving or waxing, the Flash&Go device may be perfect for you. You can buy the device online at Silk'n.ca or it's available at stores such as Shopper's Drug Mart and London Drugs. It costs $334 CAD and is a great investment, especially compared to the cost of laser hair removal at regular clinics.
What are your thoughts on at-home laser hair removal - have you ever tried it?