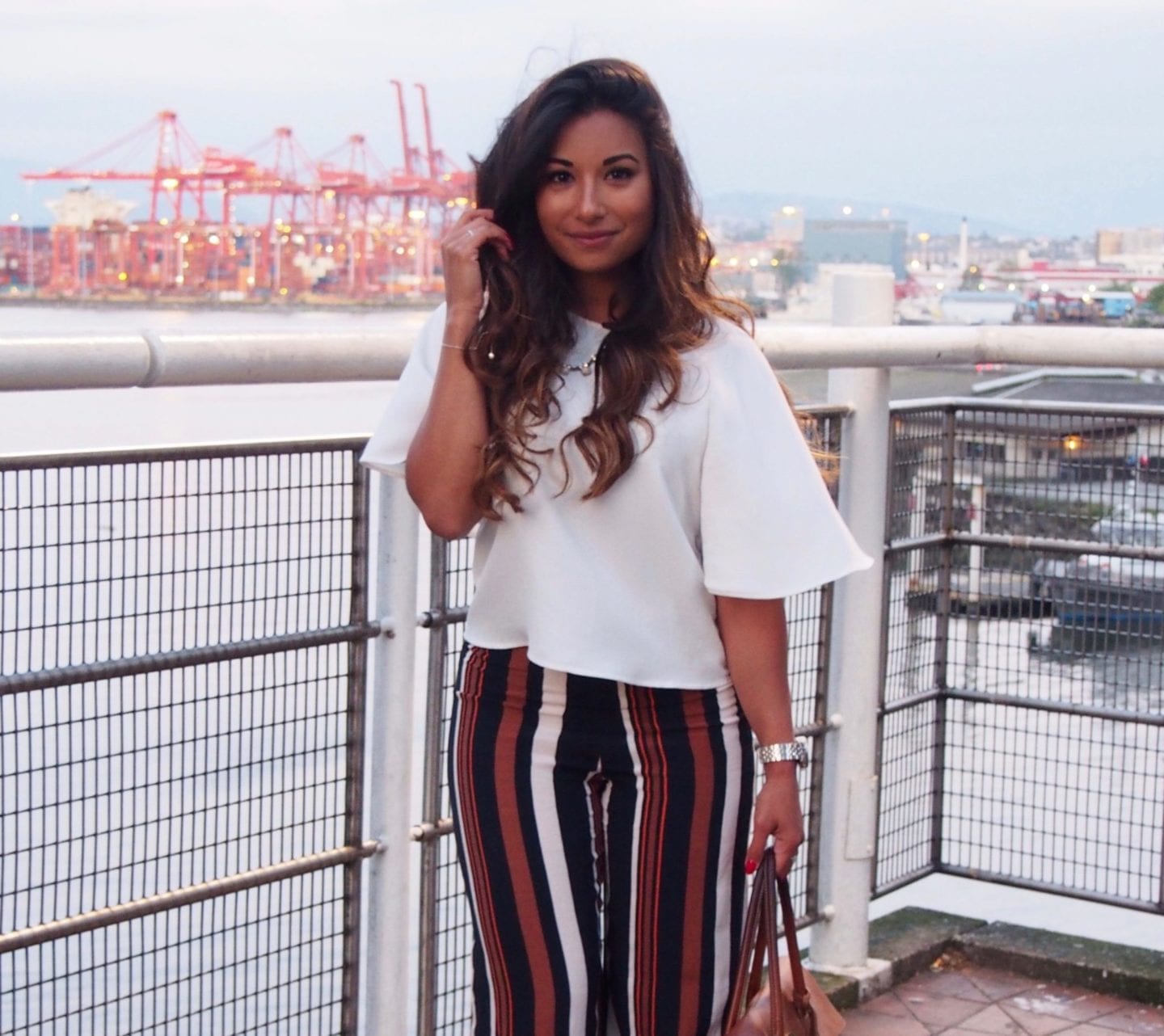 A couple of weeks ago, I attended my first Fashion Week. Somehow, even though i've lived in both London and Paris, i've never once made it to a show, until now.
But Vancouver's Eco Fashion Week is somewhat different to your average runway event – although the focus is on fashion, it's also about harmonizing sustainable practices with beauty and the environment. EFW seeks to inject something unique into the ever-evolving fashion industry by promoting socially, environmentally, and economically conscious fashion.
One of my favourite shows of the week, the Chic Sheets challenge, tasked a bunch of designers to create a Balmain-inspired runway outfit made out of nothing but…wait for it…bedsheets. It sounds a bit mad, I know, but I was amazed by the level of talent and creativity. As you'll see from the photos, the designers wowed us all and magically transformed plain white bedsheets into incredible catwalk outfits.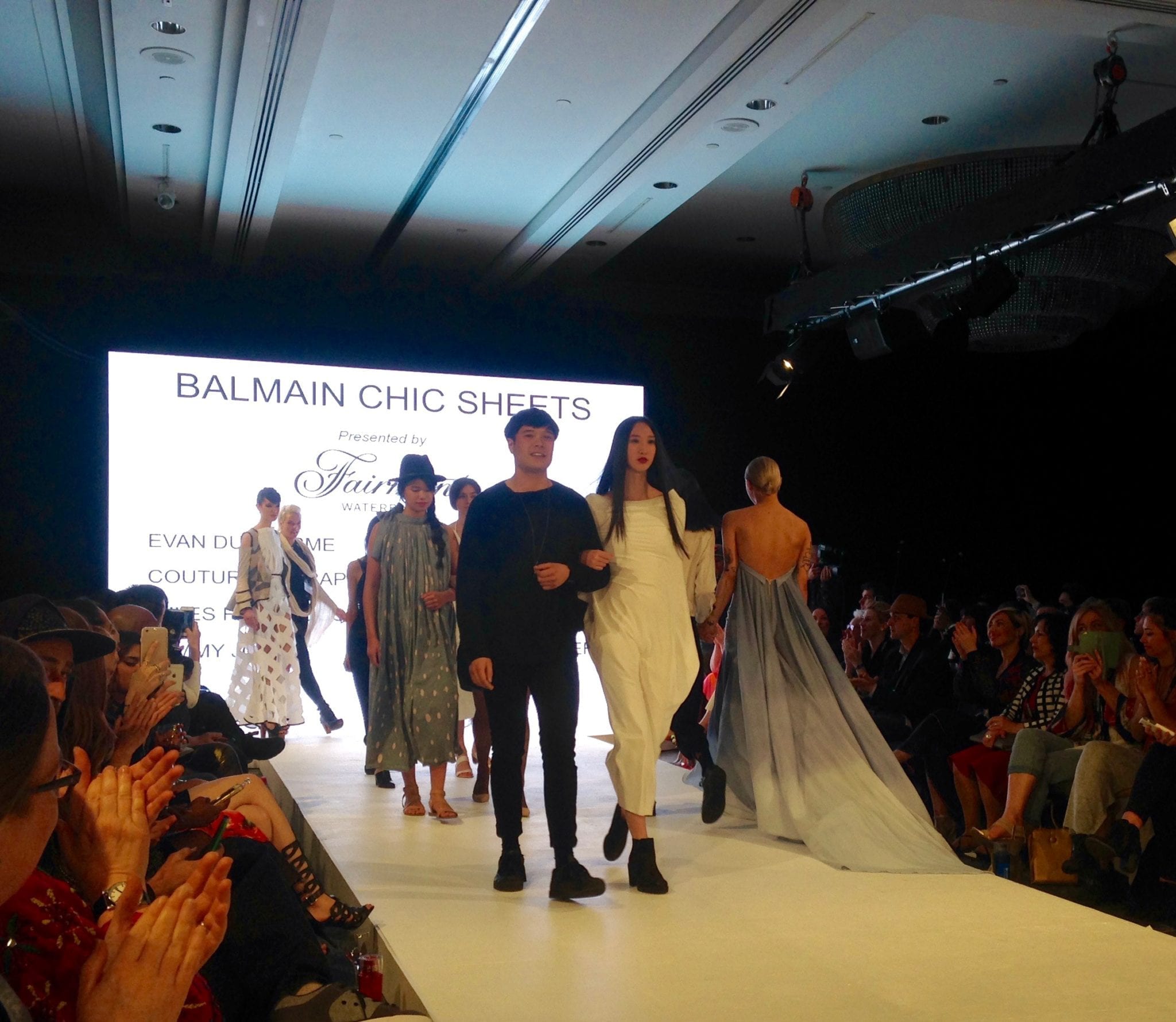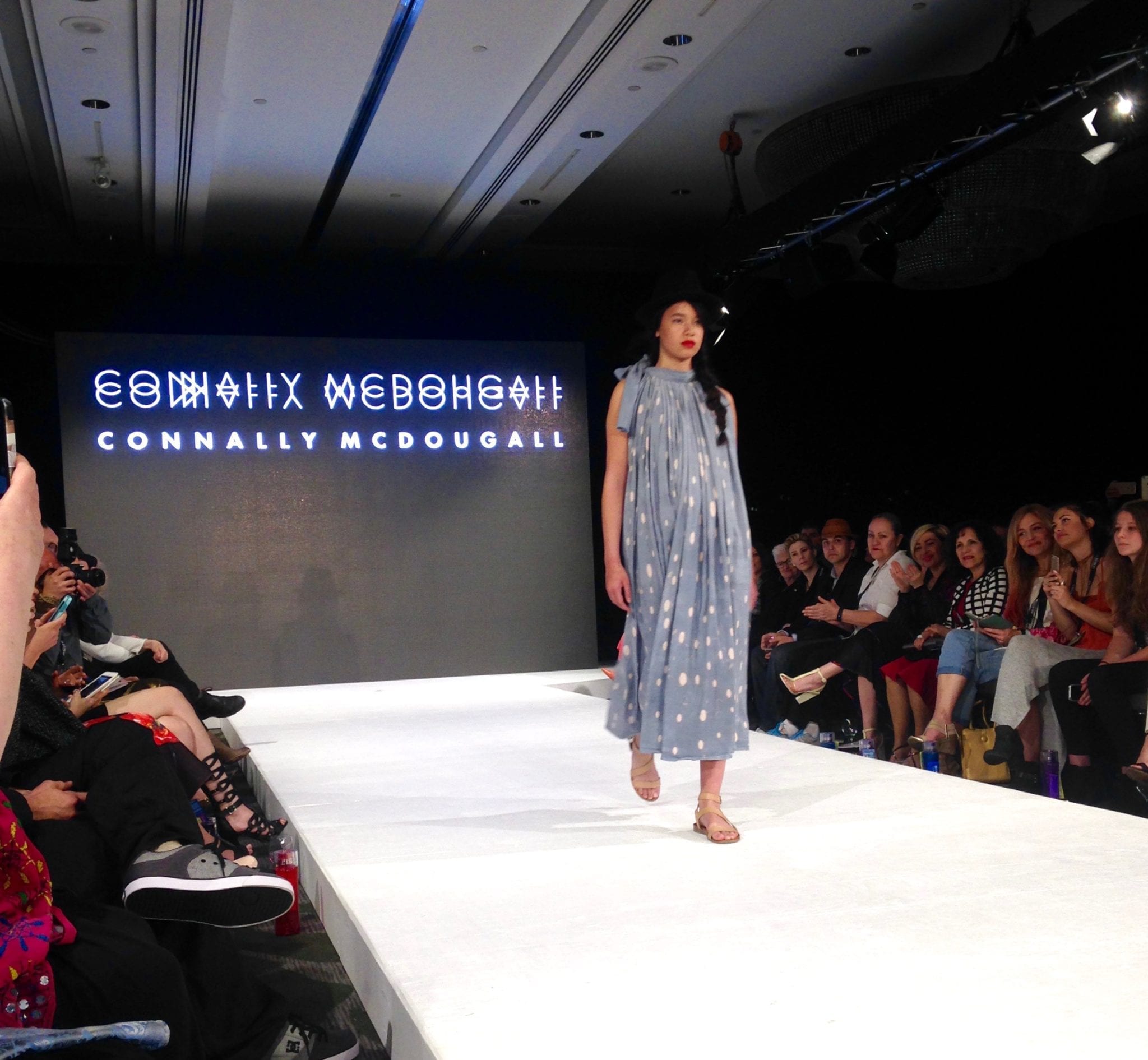 For a little background, EFW sets to inform and inspire the style-conscious and educate those who know nothing about eco fashion – basically, people like me. I make sure to recycle, switch off the lights, use a reusable water bottle and invest in green products. But when it comes to my wardrobe, eco-friendly probably isn't the way I would describe it. It's a solid Topshop-Zara-Asos mix, with a bunch of Primarni bargains and a couple of high-end handbags thrown in there too. See, I always assumed that eco-friendly fashion was anything but stylish, and I'm sure a lot of people still do. But actually, it's quite the opposite. As Eco Fashion Week so beautifully showed me, eco-fashion doesn't mean unstylish – it simply means being kind to our planet.
So you might be wondering, why should we care? Well, eco-fashion isn't just about the materials used. It's about the environment, our health, the conditions of industry workers. It's also about clothing that isn't made with toxic chemicals that poison our waterways, that isn't made by workers in unsafe and inhumane conditions, and that doesn't fall apart after 3 washes.
London Drugs' 'What's The Green Deal' display highlighted just a few ways that adopting greener habits and recycling can make a huge difference. FYI, Styrofoam, aka polystyrene, is that super light white stuff that often makes up packaging. Did you know that it contains carcinogens, takes decades to decompose, is really harmful to wildlife and is actually banned in many cities around the world? Yeah, me either! It's pretty bad. It's in tons of our everyday products too (anytime you get sushi take-out, the box will be made of Styrofoam), so make sure you recycle it!
Here's another fact for you. Did you know that we consume 80 billion NEW pieces of clothing per year? 80 BILLION? Isn't that crazy. I'm definitely guilty of grabbing a cheap bargain here and there, but I've never realized the true impact of fast fashion. Now i'm not saying that i'm going to drastically change my lifestyle habits, stop buying new clothes and go completely eco-queen on you guys. Because let's face it, that would probably stick for about a day.
But, I am saying that EFW has taught me about the importance of sustainability, especially when it comes to fashion. Plus, I've learned how many amazing – and often new – items you can find in consignment and thrift stores, so that's something I'm definitely going to check out. Nice clothes that don't harm the environment and cost a fraction of the price = no brainer!
I'd love to know what you guys think about eco fashion. Is it something that you're conscious about? Do you ever shop at thrift or consignment stores, and if so, WHICH ONES! I'd love to check them out. Drop me a comment below and let me know!